When people don't forgive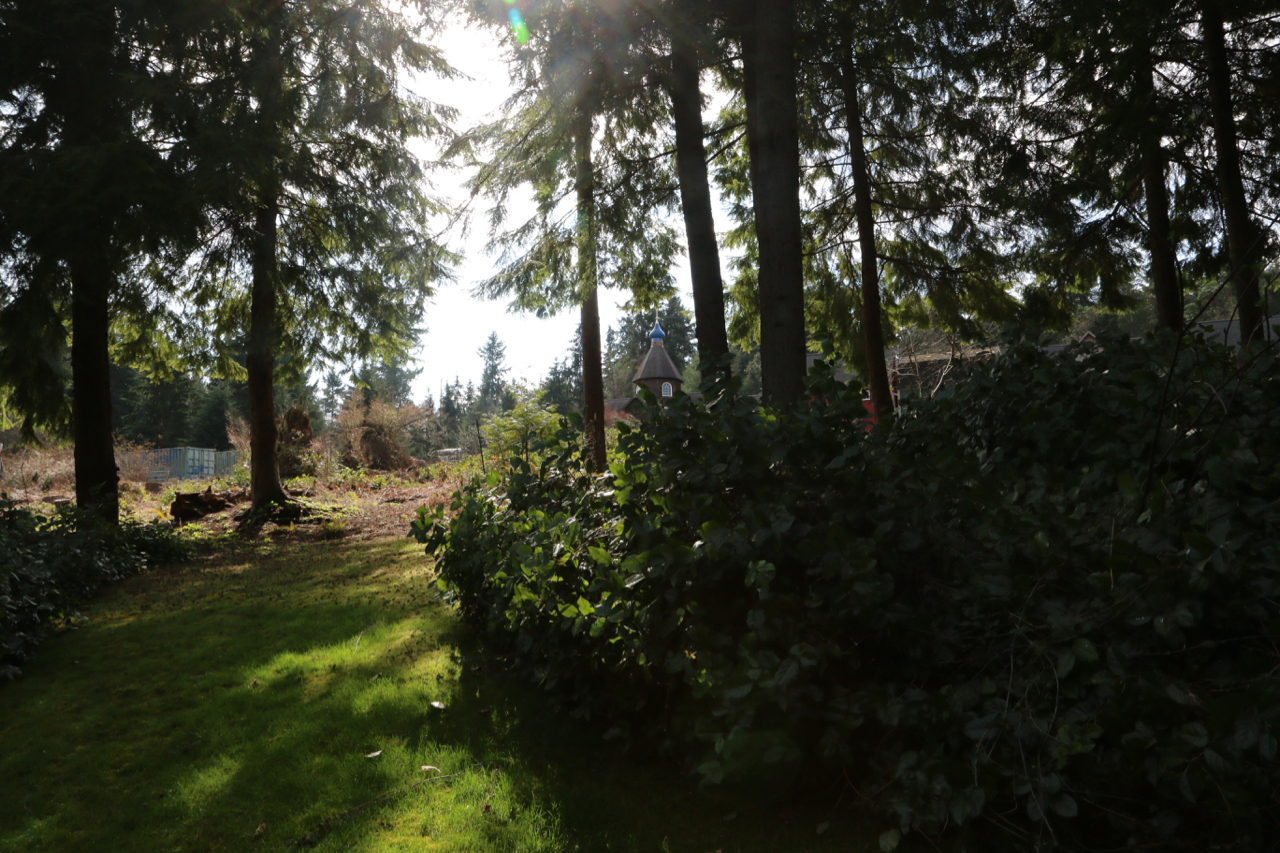 There are people who insist on holding on to resentment, often inventing situations in their minds that never happened, justifying their bad behavior, and putting the blame on others. They see themselves as the abused party, always quick to take offense. Rarely are they able to have healthy relationships, for they are in reality, the abusers. Their world centers around them, and any attempt by others to appease them, only contributes to the anti-social behavior.
Such behavior betrays a deep spiritual and psychological illness, one that is not easily healed. Such people feel empowered by making other people uncomfortable, and normal attempts at rapprochement often end in failure, for such people are always looking for ways to continue their control over others. Their illness is difficult to heal, for their pride and deep seated sense of superiority makes repentance difficult, for they simply don't see themselves as having a problem.
The cure for the illness of the soul is to be found in the life of the Church, where Her sacred mysteries (the sacraments), Her scriptures, and Her divine services, are the source for the healing that the heart so craves. Forgiveness Sunday Vespers is but one of the sources that can begin the process of healing, for it is during this service that the faithful, one by one, speak the words, "Please forgive me for any hurt or offense I have cause you in any way".
The response, "God forgives. Please forgive me for any hurt or offense I have cause you in any way", exemplifies the Church's teaching that we can only forgive others if we have Christ in us, for it is Christ Who gives us the power to forgive. Since God forgives us, we, too, can forgive.
One of the Desert Fathers tells us of a young monk who came to his elder, complaining that he'd been wronged by one of his brothers, and following the holy tradition of the desert, had gone to the one who had wronged him, asking for forgiveness. The erring brother refused, so the wronged brother wanted to know what he should do in response. The elder told the young monk that he had walked away justified in the eyes of God, and that there was nothing left for him to do, except to pray for his erring brother.
This true story from the Desert Fathers makes clear that we must always be quick to forgive others, even if they were at fault, not remembering the wrong done to us, nor depend on the other cooperating in the reconciliation. Their repentance is not required, for we will be held accountable only for our own response. Before God, we will be justified.
When another person refuses to accept our heartfelt apology, we must be willing to let it be, and walk away, knowing that we've done our part. Abusive people such as these, can, if we let them, prevent us from living our own life in Christ, for they keep our focus away from the forgiveness that comes from Christ. When we walk away from such negative people, we walk away having forgiven them, and we commit ourselves to praying for their repentance. There is nothing more we can do.
Keeping our focus on Christ, we do not react, do not resent, and do not lose our inner peace. The sickness that is at the basis of controlling, abusive people, must not be allowed to take away from the inner joy and peace that comes from our personal relationship with Christ.
For your own soul's sake, and for the soul of the abuser, continue to pray for them, but go your own way, "And the peace of God, which passeth all understanding, shall keep your hearts and minds through Christ Jesus (Philippians 4:7)."
Love in Christ,
Abbot Tryphon
Wednesday April 10, 2019 / March 28, 2019
Fifth Week of the Great Lent. Tone four.
Great Lent. By Monastic Charter: Strict Fast (Bread, Vegetables, Fruits)
Venerable Hilarion the New, abbot of Pelecete (754).
Venerable Stephen the Wonderworker, abbot of Tryglia (815).
New Hieromartyr Nicholas priest(1931).
New Hieromartyr Basil priest(1938).
Martyr John (1939).
New Hieromartyr Priest Peter Ochryzko of Chartoviec (Chelm and Podlasie, Poland) (1944).
Martyr Eustratius of the Kiev Caves (1096).
Venerable Hilarion, monk, of Gdov (Pskov) (1476).
Martyrs Jonah and Barachisius and those with them in Persia: Zanithas, Lazarus, Maruthas (Marotas), Narses, Elias, Marinus (Mares), Abibus, Sembeeth (Sivsithina), and Sabbas (330).
Sts. George, bishop, Parodus and Peter, presbyters, and Prince Enravota-Boyan (833), martyrs of Bulgaria (Bulgaria).
St. Hesychius the Theologian of Jerusalem, disciple of St. Gregory the Theologian (434).
Apostle Herodion of the Seventy (Greek).
Sts. Priscus, Malchus, and Alexander in Caesaria of Palestine (259).
St. Dionysius the Merciful, bishop of Larissa (1510).
Venerable Jonah of Kliminetsk (Olonets) (1534).
Venerable John, Bishop of Manglisi (1751) (Georgia).
The Scripture Readings
Isaiah 41:4-14
4 Who has performed and done it,
Calling the generations from the beginning?
'I, the Lord, am the first;
And with the last I am He.' "
5 The coastlands saw it and feared,
The ends of the earth were afraid;
They drew near and came.
6 Everyone helped his neighbor,
And said to his brother,
"Be of good courage!"
7 So the craftsman encouraged the goldsmith;
He who smooths with the hammer inspired him who strikes the anvil,
Saying, "It is ready for the soldering";
Then he fastened it with pegs,
That it might not totter.
8 "But you, Israel, are My servant,
Jacob whom I have chosen,
The descendants of Abraham My friend.
9 You whom I have taken from the ends of the earth,
And called from its farthest regions,
And said to you,
'You are My servant,
I have chosen you and have not cast you away:
10 Fear not, for I am with you;
Be not dismayed, for I am your God.
I will strengthen you,
Yes, I will help you,
I will uphold you with My righteous right hand.'
11 "Behold, all those who were incensed against you
Shall be ashamed and disgraced;
They shall be as nothing,
And those who strive with you shall perish.
12 You shall seek them and not find them—
Those who contended with you.
Those who war against you
Shall be as nothing,
As a nonexistent thing.
13 For I, the Lord your God, will hold your right hand,
Saying to you, 'Fear not, I will help you.'
14 "Fear not, you worm Jacob,
You men of Israel!
I will help you," says the Lord
And your Redeemer, the Holy One of Israel.
Genesis 17:1-9
The Sign of the Covenant
17 When Abram was ninety-nine years old, the Lord appeared to Abram and said to him, "I am Almighty God; walk before Me and be blameless. 2 And I will make My covenant between Me and you, and will multiply you exceedingly." 3 Then Abram fell on his face, and God talked with him, saying: 4 "As for Me, behold, My covenant is with you, and you shall be a father of many nations. 5 No longer shall your name be called Abram, but your name shall be Abraham; for I have made you a father of many nations. 6 I will make you exceedingly fruitful; and I will make nations of you, and kings shall come from you. 7 And I will establish My covenant between Me and you and your descendants after you in their generations, for an everlasting covenant, to be God to you and your descendants after you. 8 Also I give to you and your descendants after you the land in which you are a stranger, all the land of Canaan, as an everlasting possession; and I will be their God."
9 And God said to Abraham: "As for you, you shall keep My covenant, you and your descendants after you throughout their generations.
Proverbs 15:20-16:9
20 A wise son makes a father glad,
But a foolish man despises his mother.
21 Folly is joy to him who is destitute of discernment,
But a man of understanding walks uprightly.
22 Without counsel, plans go awry,
But in the multitude of counselors they are established.
23 A man has joy by the answer of his mouth,
And a word spoken in due season, how good it is!
24 The way of life winds upward for the wise,
That he may turn away from hell below.
25 The Lord will destroy the house of the proud,
But He will establish the boundary of the widow.
26 The thoughts of the wicked are an abomination to the Lord,
But the words of the pure are pleasant.
27 He who is greedy for gain troubles his own house,
But he who hates bribes will live.
28 The heart of the righteous studies how to answer,
But the mouth of the wicked pours forth evil.
29 The Lord is far from the wicked,
But He hears the prayer of the righteous.
30 The light of the eyes rejoices the heart,
And a good report makes the bones healthy.
31 The ear that hears the rebukes of life
Will abide among the wise.
32 He who disdains instruction despises his own soul,
But he who heeds rebuke gets understanding.
33 The fear of the Lord is the instruction of wisdom,
And before honor is humility.
Wisdom Is Better Than Gold
16 The preparations of the heart belong to man,
But the answer of the tongue is from the Lord.
2 All the ways of a man are pure in his own eyes,
But the Lord weighs the spirits.
3 Commit your works to the Lord,
And your thoughts will be established.
4 The Lord has made all for Himself,
Yes, even the wicked for the day of doom.
5 Everyone proud in heart is an abomination to the Lord;
Though they join forces, none will go unpunished.
6 In mercy and truth
Atonement is provided for iniquity;
And by the fear of the Lord one departs from evil.
7 When a man's ways please the Lord,
He makes even his enemies to be at peace with him.
8 Better is a little with righteousness,
Than vast revenues without justice.
9 A man's heart plans his way,
But the Lord directs his steps.