A religion for the sick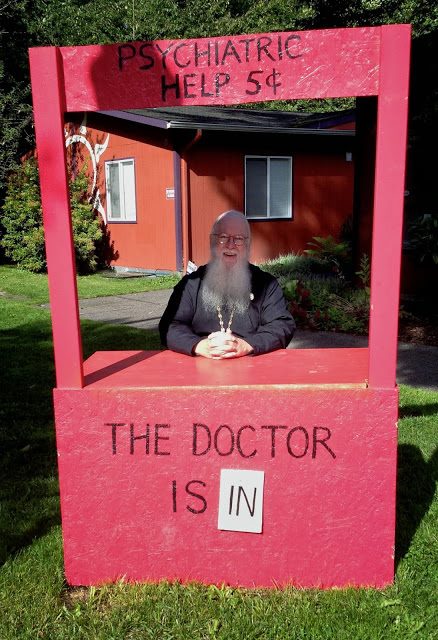 Our Orthodox Church has always seen herself as a hospital for the soul, the place where her children can seek healing. It is within her walls that we find the medicine we need to make us holy (whole), and where we can find the means for transformation that opens the doors to the Kingdom of God. It is within her walls that we gain access to our true inheritance, and enter into communion with God.
Adolf Harnack, in his book "The Mission and Expansion of Christianity: The First Three Centuries", wrote, "Christianity never lost hold of its innate principle; it was, and it remained, a religion for the sick. Accordingly it assumed that no one, or at least hardly any one, was in normal health, but that men were always in a state of disability."
Christ is the Great Physician, and established His Church that we might all be healed of the sickness that has separated us from the Father. Nothing in this world offers this promise of healing, and nothing in this world can open the gates to Paradise. Only through Christ's Church can we hope to be saved, and only through His Church can heaven and earth be united as one.
In the Church we find combined in one, a spiritual hospital, a clinic, a hospice, a therapeutic center, and a fitness center, for treatment to provide the spiritual cure, maintain wellness for its patients (faithful members). Is it any wonder, then, that the Church should be the very center of each and every day, taking precedence over everything else, including work, leisure time, and entertainment?
With love in Christ,
Abbot Tryphon
Sunday April 14, 2019 / April 1, 2019
Fifth Sunday of the Great Lent. Tone five.
Great Lent. Food with Oil
Venerable Mary of Egypt (movable holiday on the 5th Sunday of the Great Lent).
Venerable Mary the Egyptian (522).
Venerable Euthymius, monk, of Suzdal (1404).
Venerable Barsanuphius of Optina (1913).
New Hieromartyr Sergius priest (1938).
New Hieromartyr Schema-bishop Macarius of St. Macarius the Roman Monastery near Lezna (1944) and Michael, fool-for-Christ (1931).
Martyr Abraham of Bulgaria (1229).
Venerable Gerontius, youth, canonarch of the Kiev Caves (14th c.).
Venerable Macarius, abbot of Pelecete (840).
Martyrs Geroncius and Basilides (3rd c.).
Righteous Achaz.
St. Meliton, bishop of Sardis (177).
St. Procopius, abbot of Sazava (1053).
Sts. John of Shavta and Vardzia (12-13th c.) and Eulogius the Prophet and Fool-for-Christ (Georgia).
Martyr-hermit Tewdric of Tintem.
The Scripture Readings
Mark 16:1-8
He Is Risen
16 Now when the Sabbath was past, Mary Magdalene, Mary the mother of James, and Salome bought spices, that they might come and anoint Him. 2 Very early in the morning, on the first day of the week, they came to the tomb when the sun had risen. 3 And they said among themselves, "Who will roll away the stone from the door of the tomb for us?" 4 But when they looked up, they saw that the stone had been rolled away—for it was very large. 5 And entering the tomb, they saw a young man clothed in a long white robe sitting on the right side; and they were alarmed.
6 But he said to them, "Do not be alarmed. You seek Jesus of Nazareth, who was crucified. He is risen! He is not here. See the place where they laid Him. 7 But go, tell His disciples—and Peter—that He is going before you into Galilee; there you will see Him, as He said to you."
8 So they went out quickly and fled from the tomb, for they trembled and were amazed. And they said nothing to anyone, for they were afraid.
Hebrews 9:11-14
The Heavenly Sanctuary
11 But Christ came as High Priest of the good things to come, with the greater and more perfect tabernacle not made with hands, that is, not of this creation. 12 Not with the blood of goats and calves, but with His own blood He entered the Most Holy Place once for all, having obtained eternal redemption. 13 For if the blood of bulls and goats and the ashes of a heifer, sprinkling the unclean, sanctifies for the purifying of the flesh, 14 how much more shall the blood of Christ, who through the eternal Spirit offered Himself without spot to God, cleanse your conscience from dead works to serve the living God?
Mark 10:32-45
Jesus a Third Time Predicts His Death and Resurrection
32 Now they were on the road, going up to Jerusalem, and Jesus was going before them; and they were amazed. And as they followed they were afraid. Then He took the twelve aside again and began to tell them the things that would happen to Him: 33 "Behold, we are going up to Jerusalem, and the Son of Man will be betrayed to the chief priests and to the scribes; and they will condemn Him to death and deliver Him to the Gentiles; 34 and they will mock Him, and scourge Him, and spit on Him, and kill Him. And the third day He will rise again."
Greatness Is Serving
35 Then James and John, the sons of Zebedee, came to Him, saying, "Teacher, we want You to do for us whatever we ask."
36 And He said to them, "What do you want Me to do for you?"
37 They said to Him, "Grant us that we may sit, one on Your right hand and the other on Your left, in Your glory."
38 But Jesus said to them, "You do not know what you ask. Are you able to drink the cup that I drink, and be baptized with thebaptism that I am baptized with?"
39 They said to Him, "We are able."
So Jesus said to them, "You will indeed drink the cup that I drink, and with the baptism I am baptized with you will be baptized; 40 but to sit on My right hand and on My left is not Mine to give, but it is for those for whom it is prepared."
41 And when the ten heard it, they began to be greatly displeased with James and John. 42 But Jesus called them to Himself and said to them, "You know that those who are considered rulers over the Gentiles lord it over them, and their great ones exercise authority over them. 43 Yet it shall not be so among you; but whoever desires to become great among you shall be your servant. 44 And whoever of you desires to be first shall be slave of all. 45 For even the Son of Man did not come to be served, but to serve, and to give His life a ransom for many."