We must strive to always be truthful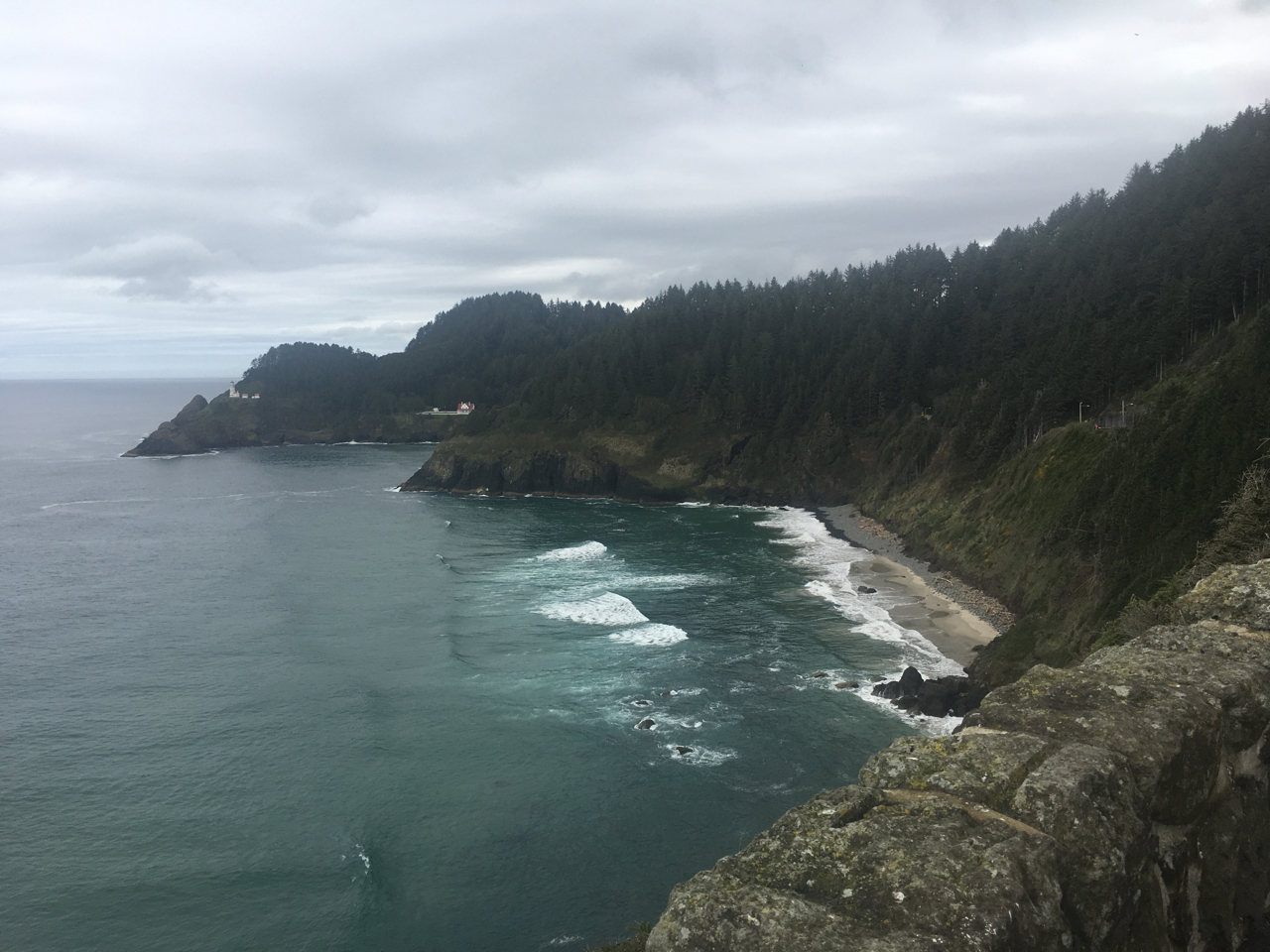 In our daily encounters with our spouses, family, friends, and coworkers, we must always strive to be truthful. Deceitfulness must never be allowed to be a part of our life, for deceitfulness in relationships with others will always translate into being untruthful with God. Our relationships with others and our relationship with God are intertwined, for honesty is the basis of a Christian life. Habitual dishonesty prevents us from growing deeper in our faith. Straight-forward and truthful behavior with others, leads to straight-forwardness and sincere faith in God.
With love in Christ,
Abbot Tryphon
Photo: I drove up the California and Oregon coast along Highway 101, on my return from the Pastoral Conference. I'm back in the monastery now! (click on photo to enlarge)
Saturday April 6, 2019 / March 24, 2019
Fourth Saturday of the Great Lent. Tone three.
Great Lent. Food with Oil
Parents' Saturday. Remembrance of the dead.
Forefeast of the Annunciation.
Venerable Zacharias the Recluse of Egypt (4th c.).
St. Artemon, bishop of Seleucia (1st c.).
New Hieromartyr Alexander priest (1918).
New Hieromartyr Vladimir priest (1920).
Venerable Zachariah, faster of the Kiev Caves (13th c.).
Martyrs Stephen and Peter of Kazan (1552).
Venerable James the Confessor, bishop of Catania (802-811).
"The Clouded Mount" Icon of the Mother of God.
Hieromartyr Parthenius, patriarch of Constantinople (1657).
St. Savvas the New of Kalymnos (1948) (Greek).
Eight Martyrs of Caesarea in Palestine (Greek).
Venerable Martin of Thebes, monk (Greek).
St. Thomas, abbot of the monastery of St. Euthymius (542).
St. Severus of Catania (802-811).
St. Artemius, bishop of Thessalonica.
St. Dunchad, abbot of Iona.
The Scripture Readings
Hebrews 6:9-12
A Better Estimate
9 But, beloved, we are confident of better things concerning you, yes, things that accompany salvation, though we speak in this manner. 10 For God is not unjust to forget your work and labor of love which you have shown toward His name, in that you have ministered to the saints, and do minister. 11 And we desire that each one of you show the same diligence to the full assurance of hope until the end, 12 that you do not become sluggish, but imitate those who through faith and patience inherit the promises.
Mark 7:31-37
Jesus Heals a Deaf-Mute
31 Again, departing from the region of Tyre and Sidon, He came through the midst of the region of Decapolis to the Sea of Galilee. 32 Then they brought to Him one who was deaf and had an impediment in his speech, and they begged Him to put His hand on him. 33 And He took him aside from the multitude, and put His fingers in his ears, and He spat and touched his tongue. 34 Then, looking up to heaven, He sighed, and said to him, "Ephphatha," that is, "Be opened."
35 Immediately his ears were opened, and the impediment of his tongue was loosed, and he spoke plainly. 36 Then He commanded them that they should tell no one; but the more He commanded them, the more widely they proclaimed it. 37 And they were astonished beyond measure, saying, "He has done all things well. He makes both the deaf to hear and the mute to speak."