Lent is the perfect time to struggle with the ego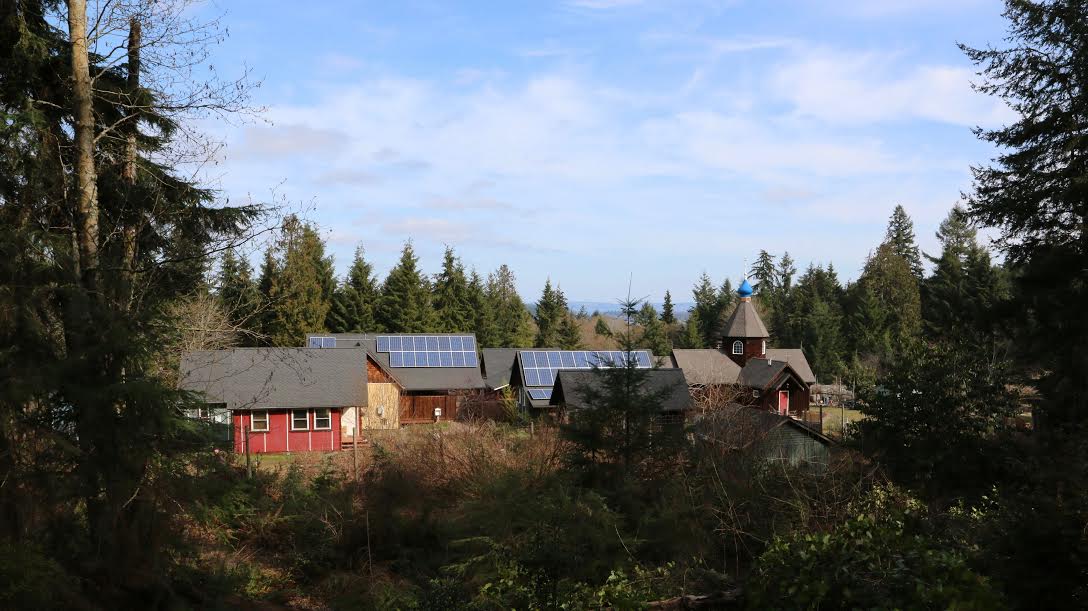 Modern psychology has told us we must feel good about ourselves and instructed us to reject the idea of guilt and sin. Sin is seen as religion's instrument for keeping people in line, making them dependent on an institution that should be relegated to the Dark Ages. In an age where man is elevated to being his own god, religion is seen as a sort of enslavement. Up with self! Down with guilt!
Self as the new god is worshiped and enthroned in the position of  utmost importance at the expense of community. This worship of self has contributed to the downfall of families and societal stability, where careers, social and financial gain, and self fulfillment, reigns supreme.
Divine love does not tolerate this elevated status of self, for the ego is the enemy of our communion with God. Worship of self dooms us to a life of total loss.
We were created for communion with God, and the worship of the ego has led us into a state of spiritual bankruptcy. The total meltdown of moral and spiritual well-being is the direct result of the turning away from spiritual values, and has resulted in the spiritual death of our nation. We need to return to the worship of God, and reject the worship of self.
The denial of guilt and sin is the ultimate example of our having accepted the lie perpetrated by the devil, who is the great deceiver. True happiness and true wealth come only through the fulfillment of our destiny, and that for which we were created, communion with God.  The destruction of the ego begins with repentance and the acquisition of a humble and a contrite heart. The period of Great Lent is the perfect time to do battle with the ego.
Love in Christ,
Abbot Tryphon
Tuesday March 26, 2019 / March 13, 2019
Third Week of the Great Lent. Tone two.
Great Lent. By Monastic Charter: Food without Oil
Translation of the relics (846) of St. Nicephorus the Confessor, patriarch of Constantinople (829).
New Hieromartyr Nicholas priest (1919).
New Hieromartyr Gregory priest (1921).
New Hieromartyr Michael priest (1938).
Martyr Sabinus (Abibus) of Egypt (303).
Martyrs Africanus, Publius, and Terence of Carthage (3rd c.).
Martyr Alexander of Macedonia (305).
Martyr Christina of Persia (4th c.).
Venerable Aninas the Presbyter of the Euphrates.
Hieromartyr Publius, bishop of Athens and disciple of St. Dionysius the Areopagite (2nd c.).
St. Leander, bishop of Seville (596).
New Hieromartyr Stephen (Bekh), bishop of Izhevsk (1933).
The Scripture Readings
Isaiah 9:9-10:4
9 All the people will know—
Ephraim and the inhabitant of Samaria—
Who say in pride and arrogance of heart:
10 "The bricks have fallen down,
But we will rebuild with hewn stones;
The sycamores are cut down,
But we will replace them with cedars."
11 Therefore the Lord shall set up
The adversaries of Rezin against him,
And spur his enemies on,
12 The Syrians before and the Philistines behind;
And they shall devour Israel with an open mouth.
For all this His anger is not turned away,
But His hand is stretched out still.
13 For the people do not turn to Him who strikes them,
Nor do they seek the Lord of hosts.
14 Therefore the Lord will cut off head and tail from Israel,
Palm branch and bulrush in one day.
15 The elder and honorable, he is the head;
The prophet who teaches lies, he is the tail.
16 For the leaders of this people cause them to err,
And those who are led by them are destroyed.
17 Therefore the Lord will have no joy in their young men,
Nor have mercy on their fatherless and widows;
For everyone is a hypocrite and an evildoer,
And every mouth speaks folly.
For all this His anger is not turned away,
But His hand is stretched out still.
18 For wickedness burns as the fire;
It shall devour the briers and thorns,
And kindle in the thickets of the forest;
They shall mount up like rising smoke.
19 Through the wrath of the Lord of hosts
The land is burned up,
And the people shall be as fuel for the fire;
No man shall spare his brother.
20 And he shall snatch on the right hand
And be hungry;
He shall devour on the left hand
And not be satisfied;
Every man shall eat the flesh of his own arm.
21 Manasseh shall devour Ephraim, and Ephraim Manasseh;
Together they shall be against Judah.
For all this His anger is not turned away,
But His hand is stretched out still.
Assyria Shall Be Broken
10 "Woe to those who decree unrighteous decrees,
Who write misfortune,
Which they have prescribed
2 To rob the needy of justice,
And to take what is right from the poor of My people,
That widows may be their prey,
And that they may rob the fatherless.
3 What will you do in the day of punishment,
And in the desolation which will come from afar?
To whom will you flee for help?
And where will you leave your glory?
4 Without Me they shall bow down among the prisoners,
And they shall fall among the slain."
For all this His anger is not turned away,
But His hand is stretched out still.
Genesis 7:1-5
The Great Flood
7 Then the Lord said to Noah, "Come into the ark, you and all your household, because I have seen that you are righteous before Me in this generation. 2 You shall take with you seven each of every clean animal, a male and his female; two each of animals that areunclean, a male and his female; 3 also seven each of birds of the air, male and female, to keep the species alive on the face of all the earth. 4 For after seven more days I will cause it to rain on the earth forty days and forty nights, and I will destroy from the face of the earth all living things that I have made." 5 And Noah did according to all that the Lord commanded him.
Proverbs 8:32-9:11
32 "Now therefore, listen to me, my children,
For blessed are those who keep my ways.
33 Hear instruction and be wise,
And do not disdain it.
34 Blessed is the man who listens to me,
Watching daily at my gates,
Waiting at the posts of my doors.
35 For whoever finds me finds life,
And obtains favor from the Lord;
36 But he who sins against me wrongs his own soul;
All those who hate me love death."
The Way of Wisdom
9 Wisdom has built her house,
She has hewn out her seven pillars;
2 She has slaughtered her meat,
She has mixed her wine,
She has also furnished her table.
3 She has sent out her maidens,
She cries out from the highest places of the city,
4 "Whoever is simple, let him turn in here!"
As for him who lacks understanding, she says to him,
5 "Come, eat of my bread
And drink of the wine I have mixed.
6 Forsake foolishness and live,
And go in the way of understanding.
7 "He who corrects a scoffer gets shame for himself,
And he who rebukes a wicked man only harms himself.
8 Do not correct a scoffer, lest he hate you;
Rebuke a wise man, and he will love you.
9 Give instruction to a wise man, and he will be still wiser;
Teach a just man, and he will increase in learning.
10 "The fear of the Lord is the beginning of wisdom,
And the knowledge of the Holy One is understanding.
11 For by me your days will be multiplied,
And years of life will be added to you.