Spiritual progress comes through examination of the heart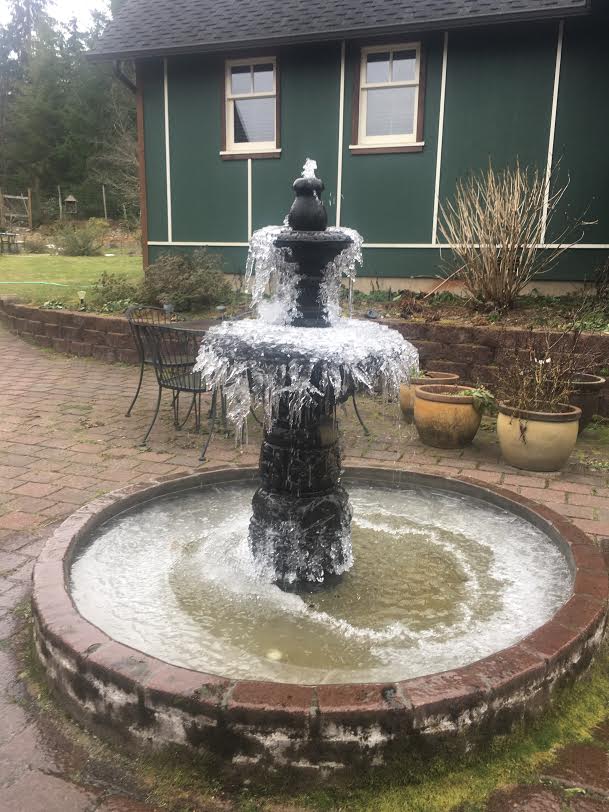 Not an hour should pass without taking time to examine our heart, for the hour of judgement can come at any time, and we must be ready to give account to God for our life.
According to Saint Theophan the Recluse, when we examine our lives we find many instances when God shows His unmistakable mercy on us. Those moments we experienced trouble brewing, God delivered us. We must acknowledge these moments, and give thanks to God for His love.
When we practice examination of the heart, we do so with the knowledge that there is no spiritual improvement if we do not seek to please God with holiness of life. If we find good in our deeds, we must attribute it to Christ. If we find we've neglected our spiritual struggle, and acted with foolish abandon, we must turn to God in repentance.
Each moment of each hour must find us resolved to turn ourselves around, knowing that with God's help, we will defeat the enemy of our souls. Holiness comes only to those who struggle, but with God we have the grace needed to battle the enemy.
With love in Christ,
Abbot Tryphon
Friday March 1, 2019 / February 16, 2019
Week of the Prodigal Son. Tone six.
Fast. Fish Allowed
Martyrs Pamphilus presbyter, Valens deacon, Paul, Seleucus, Porphyrius, Julian, Theodulus, Elias, Jeremiah, Isaiah, Samuel, and Daniel, at Caesarea in Palestine (307-309).
St. Macarius, metropolitan of Moscow, apostle to the Altai (1926).
New Hieromartyrs Priests Elias Chetverukhin (1934) of Moscow and Peter Lagov (1931).
New Hieromartyr Paul priest (1938).
Venerable Marutha, bishop of Sophene and Martyropolis, and others with him in Mesopotamia (422).
St. Flavian, Archbishop of Antioch (381-404).
New Monk-martyr Romanus of Carpenision, who suffered at Constantinople (1694) (Greek).
St. Mary the New of Byzia in Thrace (9th c.).
St. Basil Gryaznov of Pavlovo-Posadsky (1869).
The Scripture Readings
2 John 1-13
Greeting the Elect Lady
1 The Elder,
To the elect lady and her children, whom I love in truth, and not only I, but also all those who have known the truth, 2 because of the truth which abides in us and will be with us forever:
3 Grace, mercy, and peace will be with you from God the Father and from the Lord Jesus Christ, the Son of the Father, in truth and love.
Walk in Christ's Commandments
4 I rejoiced greatly that I have found some of your children walking in truth, as we received commandment from the Father. 5 And now I plead with you, lady, not as though I wrote a new commandment to you, but that which we have had from the beginning: that we love one another. 6 This is love, that we walk according to His commandments. This is the commandment, that as you have heard from the beginning, you should walk in it.
Beware of Antichrist Deceivers
7 For many deceivers have gone out into the world who do not confess Jesus Christ as coming in the flesh. This is a deceiver and an antichrist. 8 Look to yourselves, that we do not lose those things we worked for, but that we may receive a full reward.
9 Whoever transgresses and does not abide in the doctrine of Christ does not have God. He who abides in the doctrine of Christ has both the Father and the Son. 10 If anyone comes to you and does not bring this doctrine, do not receive him into your house nor greet him; 11 for he who greets him shares in his evil deeds.
John's Farewell Greeting
12 Having many things to write to you, I did not wish to do so with paper and ink; but I hope to come to you and speak face to face, that our joy may be full.
13 The children of your elect sister greet you. Amen.
Mark 15:22-25
22 And they brought Him to the place Golgotha, which is translated, Place of a Skull. 23 Then they gave Him wine mingled with myrrh to drink, but He did not take it. 24 And when they crucified Him, they divided His garments, casting lots for them to determine what every man should take.
25 Now it was the third hour, and they crucified Him.
Mark 15:33-41
Jesus Dies on the Cross
33 Now when the sixth hour had come, there was darkness over the whole land until the ninth hour. 34 And at the ninth hour Jesus cried out with a loud voice, saying, "Eloi, Eloi, lama sabachthani?" which is translated, "My God, My God, why have You forsaken Me?"
35 Some of those who stood by, when they heard that, said, "Look, He is calling for Elijah!" 36 Then someone ran and filled a sponge full of sour wine, put it on a reed, and offered it to Him to drink, saying, "Let Him alone; let us see if Elijah will come to take Him down."
37 And Jesus cried out with a loud voice, and breathed His last.
38 Then the veil of the temple was torn in two from top to bottom. 39 So when the centurion, who stood opposite Him, saw that He cried out like this and breathed His last, he said, "Truly this Man was the Son of God!"
40 There were also women looking on from afar, among whom were Mary Magdalene, Mary the mother of James the Less and of Joses, and Salome, 41 who also followed Him and ministered to Him when He was in Galilee, and many other women who came up with Him to Jerusalem.