Becoming a more compassionate people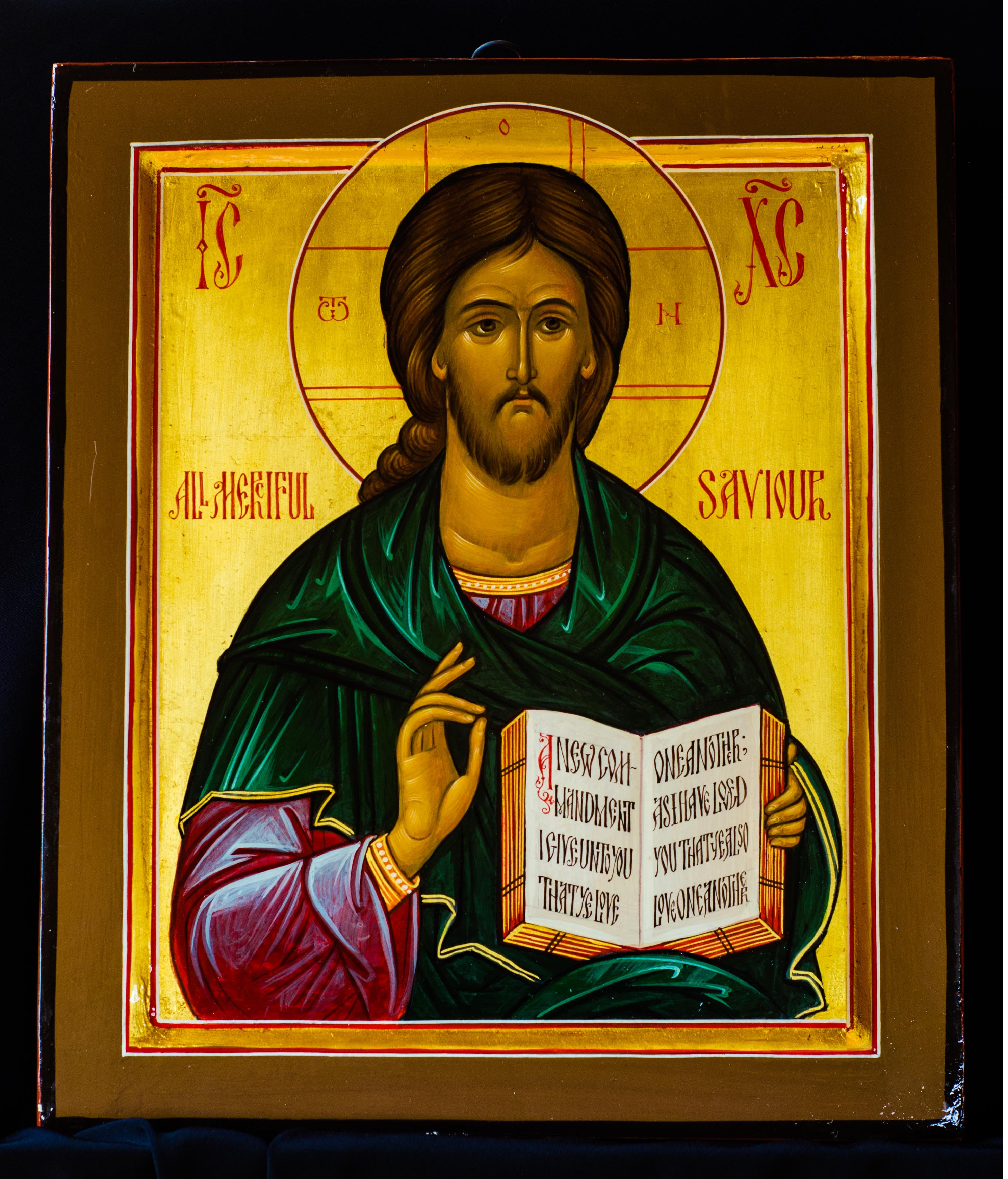 It is right that we consider the teachings of the Orthodox Church concerning our duties to those who have less then we. Saint John Chrysostom taught that, "the poor are not the spectacle of human misery and suffering that evokes compassion or disgust, but they are the icons of Christ, the presence of Christ in the broken world."
The compassionate sharing of our resources with those in need is a primal teaching of our Church and a virtue that must be practiced if we are to be true to the teachings of Our Lord. The communal nature of the Church was taught by Saint Paul himself, and all who would call themselves Christians are obligated to be compassionate to those who lack basic resources to sustain their lives.
In an age when so many rich are resisting the possibility of increased taxation, we must remember that we are all, rich or poor, required by the Gospels to share with those around us. Christian nations from the time of Byzantium have taxed the wealthy in order to provide for the least of their people. The heretical teachings being floated about that abundance and prosperity are signs of a strong Christian faith, has infected many in our nation. They want to defend and protect the wealth of a few at the expense of those who have the least, as though the least among us deserve their station in life. The disparity between the very wealthy and the poor has never been this extreme in our nation's history.
That almsgiving leads us to God is so pivotal to our faith, led Saint Basil the Great to exhort even the poor to share their meager goods with others. The Christian culture of compassion requires all of us to find ways to lift up the least among us. We can not remain secure in our own well being, while ignoring the needs of the poor and the elderly.
Saint John of Kronstadt in his First homily on the Beatitudes says: "Can wealthy people be poor in spirit? Of course they can, if they do not regard themselves as being great people only because they have perishable wealth and can do whatever they want with it's help. How can they be poor in Spirit? They can when they sincerely recognize that their wealth— and the wealth of the whole world , for that matter –means nothing in comparison with the immortal soul, and that wealth is a gift from God not only to us but to our neighbors as well, for material surpluses are given to us to help the poor. When the wealthy recognize that with all their material treasures they are extremely poor and destitute in spirit, they will not be high-minded, nor trust in uncertain riches , but in the living God, Who giveth us richly all things to enjoy: that they do good, that they be rich in good works, ready to distribute, willing to communicate; laying up in store for themselves a good foundation against the time to come, that they may lay hold of eternal life. (I Timothy 6:17-19)."
A compassionate heart leads to God as it places others above self. The rich man who values his money while ignoring the needs of the poor endangers his eternal life, for it is more difficult for a rich man to enter the kingdom of heaven than for a camel to go through the eye of a needle. A wealthy Christian is a philanthropic man who cares for the poor and destitute and shares that which God has given him, thus storing up in heaven the treasures that are eternal.
With love in Christ,
Abbot Tryphon
Photo: The Patronal Icon of our holy brotherhood, painted by a monk of Holy Trinity Monastery in Jordanville, New York.
Tuesday March 5, 2019 / February 20, 2019
Week of the Last Judgment. Tone seven.
Maslenitsa. Meat is excluded
Venerable Leo, bishop of Catania in Sicily (ca. 780).
Abbot Macarius and 34 monks and novices of Valaam Monastery martyred by the Lutherans: hieromonk Titus, schemamonk Tikhon, monks Gelasius, Sergius, Varlaam, Sabbas, Conon, Silvester, Cyprian, Pimen, John, Simonas, Jonah, David, Cornelius, Niphon, Athanasius, and Serapion, and novices Varlaam, Athanasius, Anthony, Luke, Leontius, Thomas, Dionysius, Philip, Ignatius, Basil, Pachomius, Basil, Theophilus, John, Theodore, and John (1578).
New Hieromartyr Nicholas priest (1938).
St. Yaroslav the Wise (1054).
Venerable Agatho, wonderworker of the Kiev Caves (13th-l4th c.).
Beheading of Venerable Cornelius, abbot of the Pskov Caves (1570), and his disciple St. Bassian of Murom.
Hieromartyr Sadoc (Sadoth), bishop of Persia, and 128 Martyrs with him (342).
Venerable Agatho, pope of Rome (682).
Venerable Bessarion the Great, wonderworker of Egypt (466) (Greek).
St. Cindeus, bishop of Pisidia (Greek).
Hieromartyr Eleutherius, bishop in Byzantium (2nd c.).
St. Eleutherius, bishop of Tournai (531).
St. Eucherius, bishop of Orleans (740).
The Scripture Readings
Jude 1-10
Greeting to the Called
1 Jude, a bondservant of Jesus Christ, and brother of James,
To those who are called, sanctified by God the Father, and preserved in Jesus Christ:
2 Mercy, peace, and love be multiplied to you.
Contend for the Faith
3 Beloved, while I was very diligent to write to you concerning our common salvation, I found it necessary to write to you exhorting you to contend earnestly for the faith which was once for all delivered to the saints. 4 For certain men have crept in unnoticed, who long ago were marked out for this condemnation, ungodly men, who turn the grace of our God into lewdness and deny the only Lord God and our Lord Jesus Christ.
Old and New Apostates
5 But I want to remind you, though you once knew this, that the Lord, having saved the people out of the land of Egypt, afterward destroyed those who did not believe. 6 And the angels who did not keep their proper domain, but left their own abode, He has reserved in everlasting chains under darkness for the judgment of the great day; 7 as Sodom and Gomorrah, and the cities around them in a similar manner to these, having given themselves over to sexual immorality and gone after strange flesh, are set forth as an example, suffering the vengeance of eternal fire.
8 Likewise also these dreamers defile the flesh, reject authority, and speak evil of dignitaries. 9 Yet Michael the archangel, in contending with the devil, when he disputed about the body of Moses, dared not bring against him a reviling accusation, but said, "The Lord rebuke you!" 10 But these speak evil of whatever they do not know; and whatever they know naturally, like brute beasts, in these things they corrupt themselves.
Luke 22:39-42
The Prayer in the Garden
39 Coming out, He went to the Mount of Olives, as He was accustomed, and His disciples also followed Him. 40 When He came to the place, He said to them, "Pray that you may not enter into temptation."
41 And He was withdrawn from them about a stone's throw, and He knelt down and prayed, 42 saying, "Father, if it is Your will, take this cup away from Me; nevertheless not My will, but Yours, be done."
Luke 22:45-23:1
45 When He rose up from prayer, and had come to His disciples, He found them sleeping from sorrow. 46 Then He said to them, "Whydo you sleep? Rise and pray, lest you enter into temptation."
Betrayal and Arrest in Gethsemane
47 And while He was still speaking, behold, a multitude; and he who was called Judas, one of the twelve, went before them and drew near to Jesus to kiss Him. 48 But Jesus said to him, "Judas, are you betraying the Son of Man with a kiss?"
49 When those around Him saw what was going to happen, they said to Him, "Lord, shall we strike with the sword?" 50 And one of them struck the servant of the high priest and cut off his right ear.
51 But Jesus answered and said, "Permit even this." And He touched his ear and healed him.
52 Then Jesus said to the chief priests, captains of the temple, and the elders who had come to Him, "Have you come out, as against a robber, with swords and clubs? 53 When I was with you daily in the temple, you did not try to seize Me. But this is your hour, and the power of darkness."
Peter Denies Jesus, and Weeps Bitterly
54 Having arrested Him, they led Him and brought Him into the high priest's house. But Peter followed at a distance. 55 Now when they had kindled a fire in the midst of the courtyard and sat down together, Peter sat among them. 56 And a certain servant girl, seeing him as he sat by the fire, looked intently at him and said, "This man was also with Him."
57 But he denied Him, saying, "Woman, I do not know Him."
58 And after a little while another saw him and said, "You also are of them."
But Peter said, "Man, I am not!"
59 Then after about an hour had passed, another confidently affirmed, saying, "Surely this fellow also was with Him, for he is a Galilean."
60 But Peter said, "Man, I do not know what you are saying!"
Immediately, while he was still speaking, the rooster crowed. 61 And the Lord turned and looked at Peter. Then Peter remembered the word of the Lord, how He had said to him, "Before the rooster crows, you will deny Me three times." 62 So Peter went out and wept bitterly.
Jesus Mocked and Beaten
63 Now the men who held Jesus mocked Him and beat Him. 64 And having blindfolded Him, they struck Him on the face and asked Him, saying, "Prophesy! Who is the one who struck You?" 65 And many other things they blasphemously spoke against Him.
Jesus Faces the Sanhedrin
66 As soon as it was day, the elders of the people, both chief priests and scribes, came together and led Him into their council, saying, 67 "If You are the Christ, tell us."
But He said to them, "If I tell you, you will by no means believe. 68 And if I also ask you, you will by no means answer Me or let Mego. 69 Hereafter the Son of Man will sit on the right hand of the power of God."
70 Then they all said, "Are You then the Son of God?"
So He said to them, "You rightly say that I am."
71 And they said, "What further testimony do we need? For we have heard it ourselves from His own mouth."
Jesus Handed Over to Pontius Pilate
23 Then the whole multitude of them arose and led Him to Pilate.