Don't let charity become an occasion for self-worship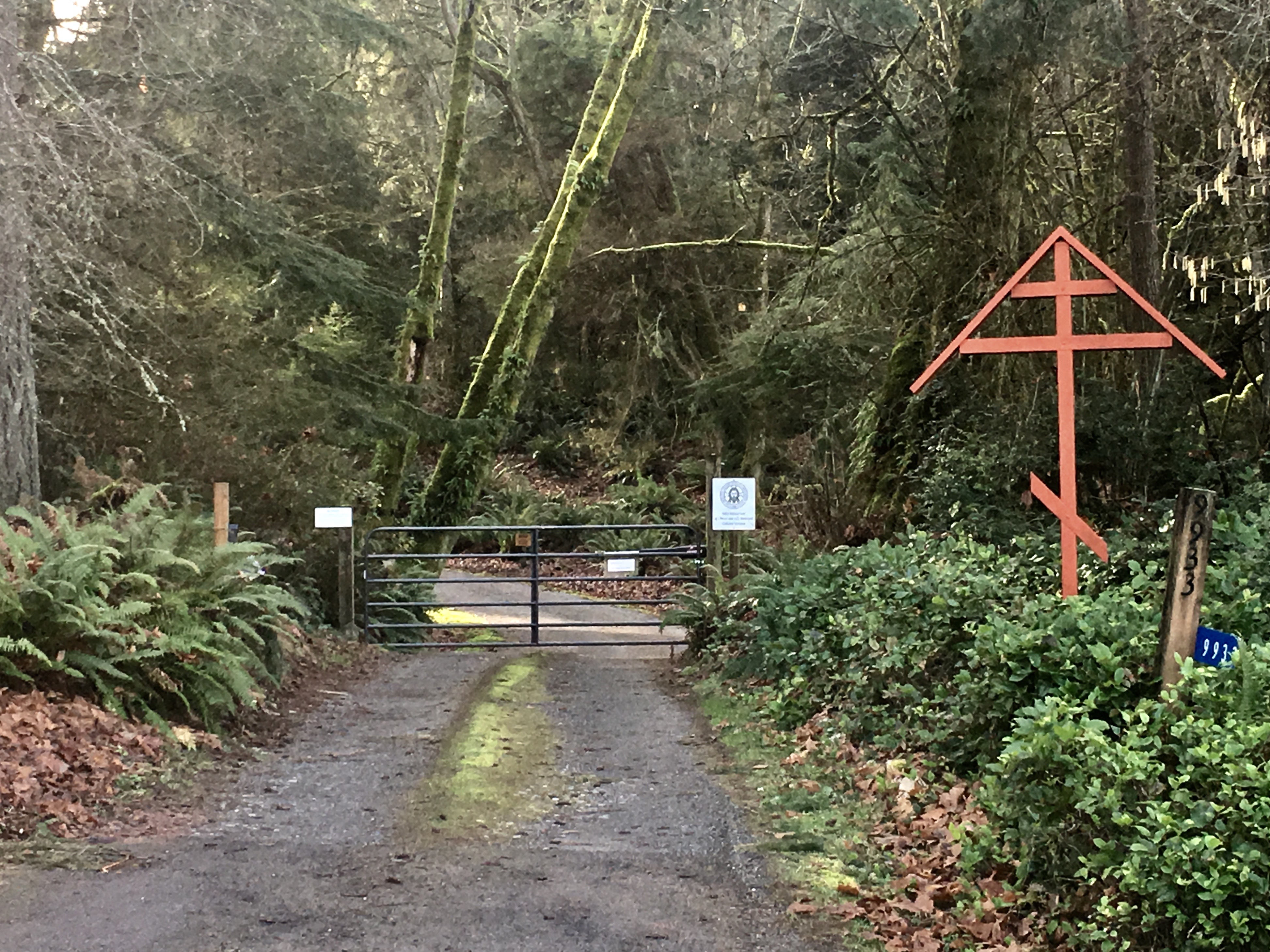 Food is a common problem for many people, for food so often fills a void, and becomes a way of comforting oneself when faced with the stresses that are a part of our modern age. Yet food is not the only addiction that can overtake the believer. The need for love and approval can be a form of addiction, and can even replace a fulfilling relationship with God. In serving others, we can sometimes find ourselves displacing God, and making charity a form of self worship.
This in no way suggests that "what we do for these, the least", is not a godly direction to take, for we are directed by Christ Himself to be in service to others. However, we want to make sure our charity is based on love of God and neighbor, and not on love of self. There are some philanthropic people who give, not because they love the poor, or even a cause, but because they want to be noticed and admired by others. Pride rules, not love.
We avoid this sin of pride by living in a state of constant repentance. When we notice pride rising to the surface, we repent. We always seek to make Christ the cause and foundation of our charity, and not the praise of others. This can only be done if we are open with our confessor, and crushing the ego before it has a chance to take hold.
With love in Christ,
Abbot Tryphon
Sunday March 3, 2019 / February 18, 2019
Sunday of the Last Judgment (Meatfare). Tone seven.
St. Leo the Great, pope of Rome (461).
New Hieromartyrs Alexander (Medvedsky) (1932) priest and Benjamin hieromonk (1938).
Commemoration of the New Martyrs who suffered during the "Holy Night" in St. Petersburg (1932).
New Hieromartyr Vladimir priest (1933).
Virgin-martyr Anna (1940).
Venerable Cosmas, monk, of Yakhromsk (1492).
St. Agapitus, bishop of Synnada in Phrygia (4th c.).
St. Flavian the Confessor, patriarch of Constantinople (449).
Martyrs Victor, Dorotheus, Theodulus, and Agrippa, who suffered under Licinius (4th c.).
St. Colman, bishop of Lindisfarne (676) (Celtic & British).
Martyrs Leo and Parigorius of Patara of Lycia (258) (Greek).
St. Blaise, monk of Mt. Athos (9th c.).
Finding of relics (1961) of New Martyr Irene of Lesbos (1463).
St. Nicholas The Catholicos of Georgia (1591) (Georgia).
The Scripture Readings
John 20:1-10
The Empty Tomb
20 Now the first day of the week Mary Magdalene went to the tomb early, while it was still dark, and saw that the stone had been taken away from the tomb. 2 Then she ran and came to Simon Peter, and to the other disciple, whom Jesus loved, and said to them, "They have taken away the Lord out of the tomb, and we do not know where they have laid Him."
3 Peter therefore went out, and the other disciple, and were going to the tomb. 4 So they both ran together, and the other disciple outran Peter and came to the tomb first. 5 And he, stooping down and looking in, saw the linen cloths lying there; yet he did not go in. 6 Then Simon Peter came, following him, and went into the tomb; and he saw the linen cloths lying there, 7 and the handkerchief that had been around His head, not lying with the linen cloths, but folded together in a place by itself. 8 Then the other disciple, who came to the tomb first, went in also; and he saw and believed. 9 For as yet they did not know the Scripture, that He must rise again from the dead. 10 Then the disciples went away again to their own homes.
1 Corinthians 8:8-9:2
8 But food does not commend us to God; for neither if we eat are we the better, nor if we do not eat are we the worse.
9 But beware lest somehow this liberty of yours become a stumbling block to those who are weak. 10 For if anyone sees you who have knowledge eating in an idol's temple, will not the conscience of him who is weak be emboldened to eat those things offered to idols? 11 And because of your knowledge shall the weak brother perish, for whom Christ died? 12 But when you thus sin against the brethren, and wound their weak conscience, you sin against Christ. 13 Therefore, if food makes my brother stumble, I will never again eat meat, lest I make my brother stumble.
A Pattern of Self-Denial
9 Am I not an apostle? Am I not free? Have I not seen Jesus Christ our Lord? Are you not my work in the Lord? 2 If I am not an apostle to others, yet doubtless I am to you. For you are the seal of my apostleship in the Lord.
Matthew 25:31-46
The Son of Man Will Judge the Nations
31 "When the Son of Man comes in His glory, and all the holy angels with Him, then He will sit on the throne of His glory. 32 All the nations will be gathered before Him, and He will separate them one from another, as a shepherd divides his sheep from the goats.33 And He will set the sheep on His right hand, but the goats on the left. 34 Then the King will say to those on His right hand, 'Come, you blessed of My Father, inherit the kingdom prepared for you from the foundation of the world: 35 for I was hungry and you gave Me food; I was thirsty and you gave Me drink; I was a stranger and you took Me in; 36 I was naked and you clothed Me; I was sick and you visited Me; I was in prison and you came to Me.'
37 "Then the righteous will answer Him, saying, 'Lord, when did we see You hungry and feed You, or thirsty and give You drink?38 When did we see You a stranger and take You in, or naked and clothe You? 39 Or when did we see You sick, or in prison, and come to You?' 40 And the King will answer and say to them, 'Assuredly, I say to you, inasmuch as you did it to one of the least of these My brethren, you did it to Me.'
41 "Then He will also say to those on the left hand, 'Depart from Me, you cursed, into the everlasting fire prepared for the devil and his angels: 42 for I was hungry and you gave Me no food; I was thirsty and you gave Me no drink; 43 I was a stranger and you did not take Me in, naked and you did not clothe Me, sick and in prison and you did not visit Me.'
44 "Then they also will answer Him, saying, 'Lord, when did we see You hungry or thirsty or a stranger or naked or sick or in prison, and did not minister to You?' 45 Then He will answer them, saying, 'Assuredly, I say to you, inasmuch as you did not do it to one of the least of these, you did not do it to Me.' 46 And these will go away into everlasting punishment, but the righteous into eternal life."