Apart from the Church, all achievements are insufficient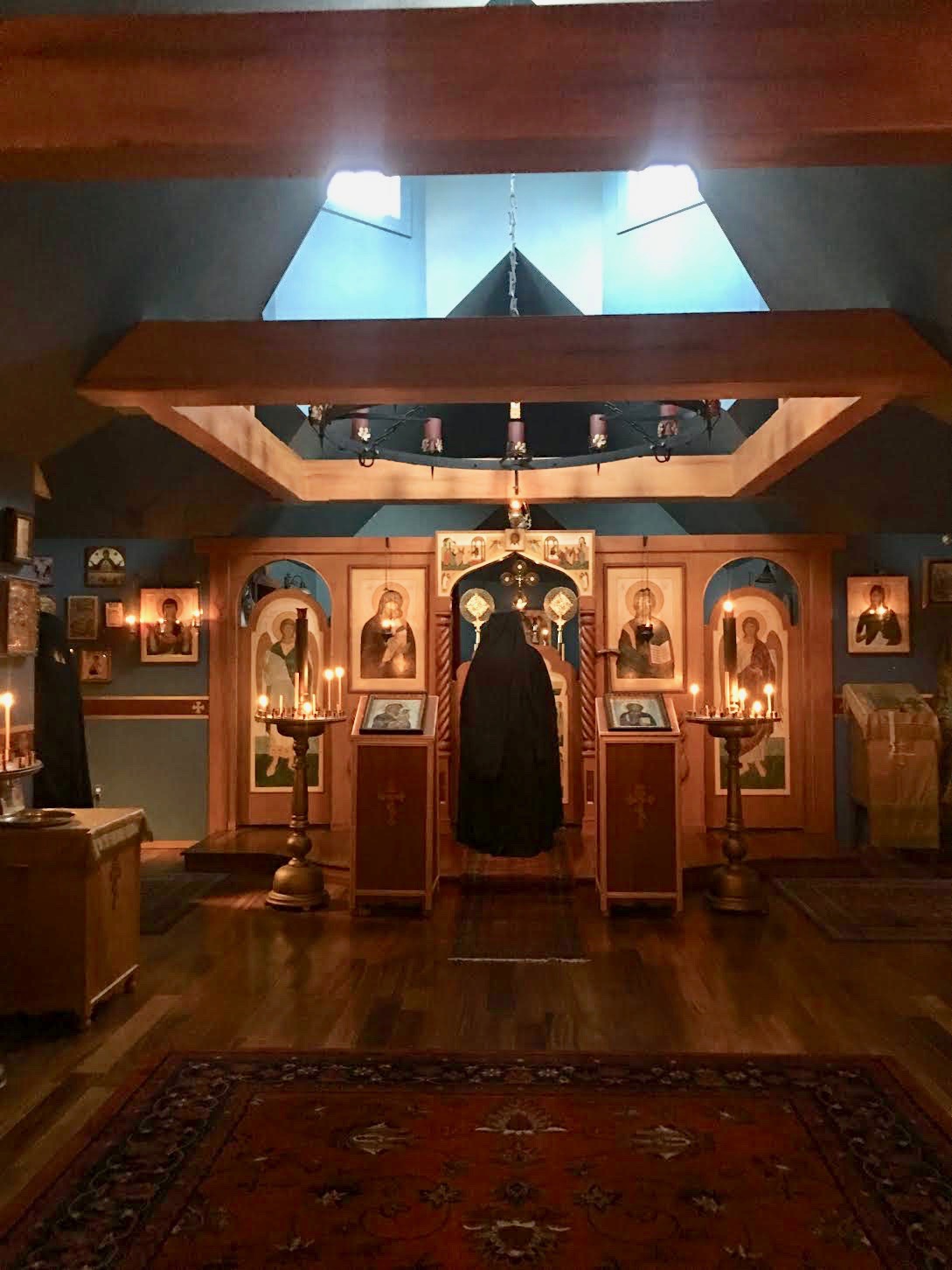 The Elder Thaddeus of Vitovnica said, "We think we know a lot, but what we know is very little. Even all those who have striven all their life to bring progress to mankind — learned scientists and highly educated people — all realize in the end that all their knowledge is but a grain of sand on the seashore. All our achievements are insufficient."
Although the world would have us believe progress can only be made by intelligent and learned people, our faith tells us that evil, which is the root of all discord, can only be attained by a radical transformation rooted in the Life-giving Cross. It is only in the life and holiness of the Church, whose sanctity alone transcends all that is bad in this world, that real change can come about.
Only the Church provides the force needed to bring about world peace and love between all people. No international organizations or States, and no political parties, can bring about a change that is infectious, and spreads through the communion of Christian communities, through whose prayer, service, and the active love of people, are capable, as Saint Paul requires, of 'making Eucharist in all things' (1 Thessalonians 5:8). Only in the spirit of thanksgiving, through the power of the Holy Spirit, can we hope for true peace and justice in this fallen world.
With love in Christ,
Abbot Tryphon
I'm happy to report that we finally got a propane delivery today, so we'll continue to have heat, and power for our generator, should our power go out again.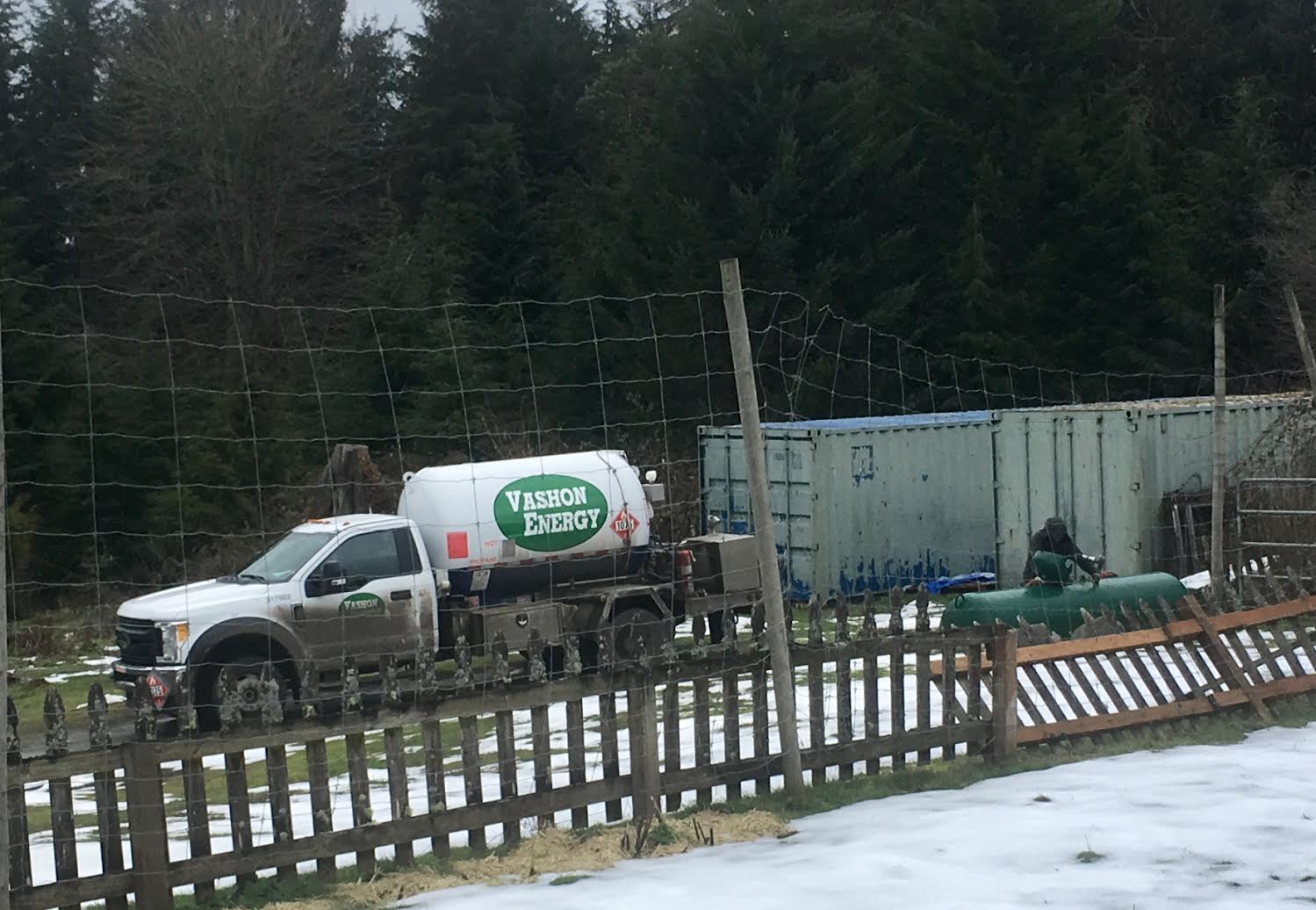 Wednesday February 20, 2019 / February 7, 2019
Week of the Publican and the Pharisee. Tone five.
Fast-free Week. Fast-free
Venerable Parthenius, bishop of Lampsacus on the Hellespont (4th c.).
Venerable Luke of Mt. Steirion (953).
New Hieromartyr Barlaam, archbishop of Perm (1937).
New Hieromartyr Alexander priest (1938).
New Hieromartyr Alexis priest (1942).
The 1,003 Martyrs of Nicomedia (303).
Venerable Mastridia of Jerusalem, woman ascetic of the desert (ca. 580).
Six Martyrs of Phrygia (305) (Greek).
Venerable Peter of Monombateia (Greek).
St. Aprionus, bishop of Cyprus (Greek).
New Martyr George of Crete (1861) (Greek).
Martyr Theopemptus and Synodia (Greek).
St. Avgul, bishop of Brittany, who suffered under Diocletian (ca. 305).
St. Roman, bishop of Kilmaronen.
St. Richard, father of Saints Willibald, Wunnibald and Walburga.
The Scripture Readings
2 Peter 3
God's Promise Is Not Slack
3 Beloved, I now write to you this second epistle (in both of which I stir up your pure minds by way of reminder), 2 that you may be mindful of the words which were spoken before by the holy prophets, and of the commandment of us, the apostles of the Lord and Savior, 3 knowing this first: that scoffers will come in the last days, walking according to their own lusts, 4 and saying, "Where is the promise of His coming? For since the fathers fell asleep, all things continue as they were from the beginning of creation." 5 For this they willfully forget: that by the word of God the heavens were of old, and the earth standing out of water and in the water, 6 by which the world that then existed perished, being flooded with water. 7 But the heavens and the earth which are now preserved by the same word, are reserved for fire until the day of judgment and perdition of ungodly men.
8 But, beloved, do not forget this one thing, that with the Lord one day is as a thousand years, and a thousand years as one day. 9 The Lord is not slack concerning His promise, as some count slackness, but is longsuffering toward us, not willing that any should perish but that all should come to repentance.
The Day of the Lord
10 But the day of the Lord will come as a thief in the night, in which the heavens will pass away with a great noise, and the elements will melt with fervent heat; both the earth and the works that are in it will be burned up. 11 Therefore, since all these things will be dissolved, what manner of persons ought you to be in holy conduct and godliness, 12 looking for and hastening the coming of the day of God, because of which the heavens will be dissolved, being on fire, and the elements will melt with fervent heat? 13 Nevertheless we, according to His promise, look for new heavens and a new earth in which righteousness dwells.
Be Steadfast
14 Therefore, beloved, looking forward to these things, be diligent to be found by Him in peace, without spot and blameless; 15 and consider that the longsuffering of our Lord is salvation—as also our beloved brother Paul, according to the wisdom given to him, has written to you, 16 as also in all his epistles, speaking in them of these things, in which are some things hard to understand, which untaught and unstable people twist to their own destruction, as they do also the rest of the Scriptures.
17 You therefore, beloved, since you know this beforehand, beware lest you also fall from your own steadfastness, being led away with the error of the wicked; 18 but grow in the grace and knowledge of our Lord and Savior Jesus Christ.
To Him be the glory both now and forever. Amen.
Mark 13:24-31
The Coming of the Son of Man
24 "But in those days, after that tribulation, the sun will be darkened, and the moon will not give its light; 25 the stars of heaven will fall, and the powers in the heavens will be shaken. 26 Then they will see the Son of Man coming in the clouds with great power and glory.27 And then He will send His angels, and gather together His elect from the four winds, from the farthest part of earth to the farthest part of heaven.
The Parable of the Fig Tree
28 "Now learn this parable from the fig tree: When its branch has already become tender, and puts forth leaves, you know that summer is near. 29 So you also, when you see these things happening, know that it is near—at the doors! 30 Assuredly, I say to you, this generation will by no means pass away till all these things take place. 31 Heaven and earth will pass away, but My words will by no means pass away.