Repentance and redemption without forgiveness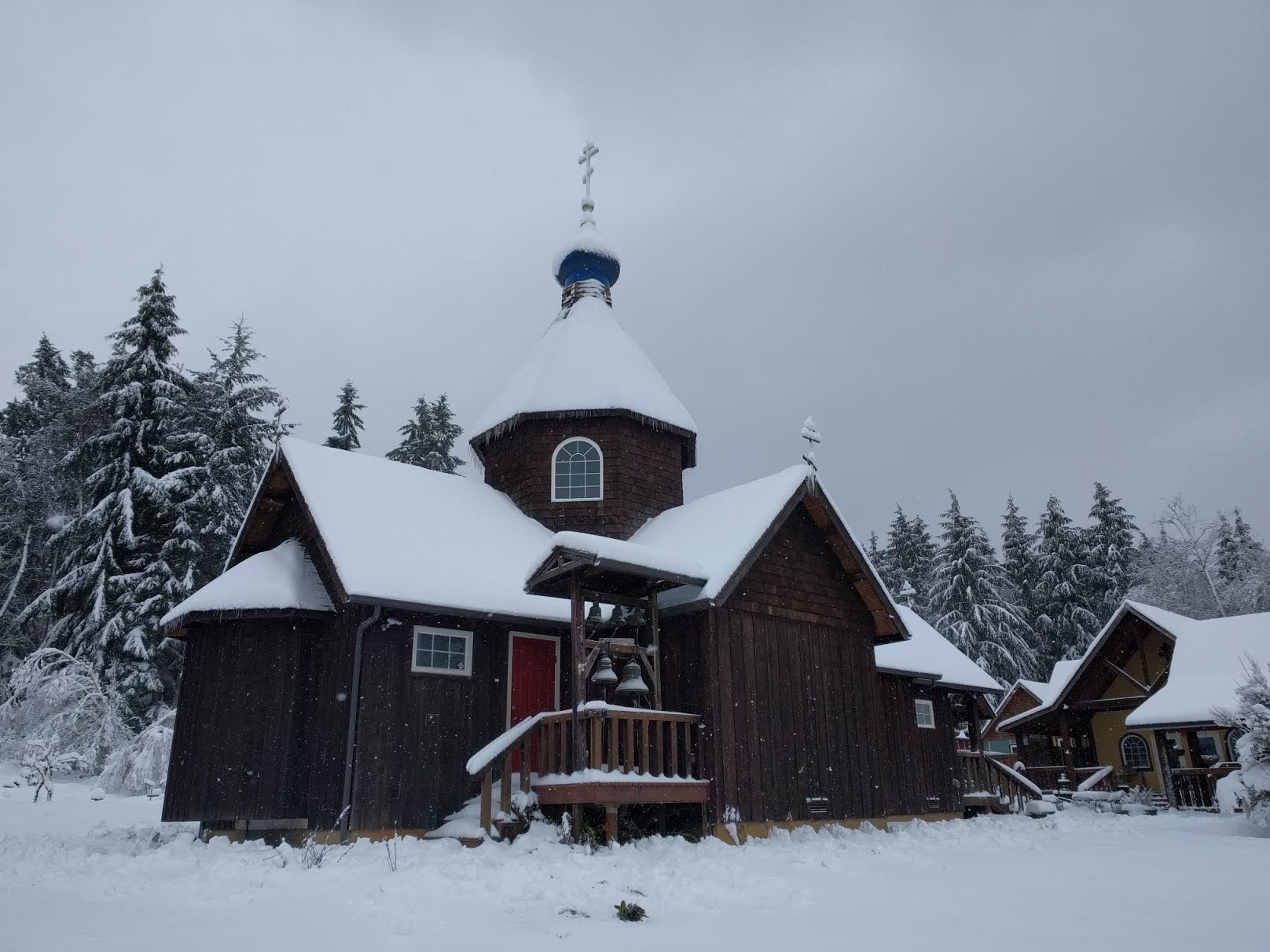 "White privilege" is similar to the doctrine of original sin, but without the benefit of repentance and redemption. White original sin is the image of modern moral exactness that leaves little room for personal accountability. This philosophical approach does not allow for personal advancement starting with accountability, but rather forces people into a collective identity on the accusers terms.
For we Orthodox, the doctrine of "ancestral sin" teaches us that we have all inherited the results of Adam's sin, which is death. This doctrine calls us all, equally, to repentance, regardless of our God assigned sex (male or female), or our ethnicity, to share God's image and likeness, which is based on our act of repentance. It is not about blaming any group of people, but rather seeing ourselves as God's creatures, ever moving towards unity, together, as the children of God.
With love in Christ,
Abbot Tryphon
Photos: Our monastery's winter wonderland.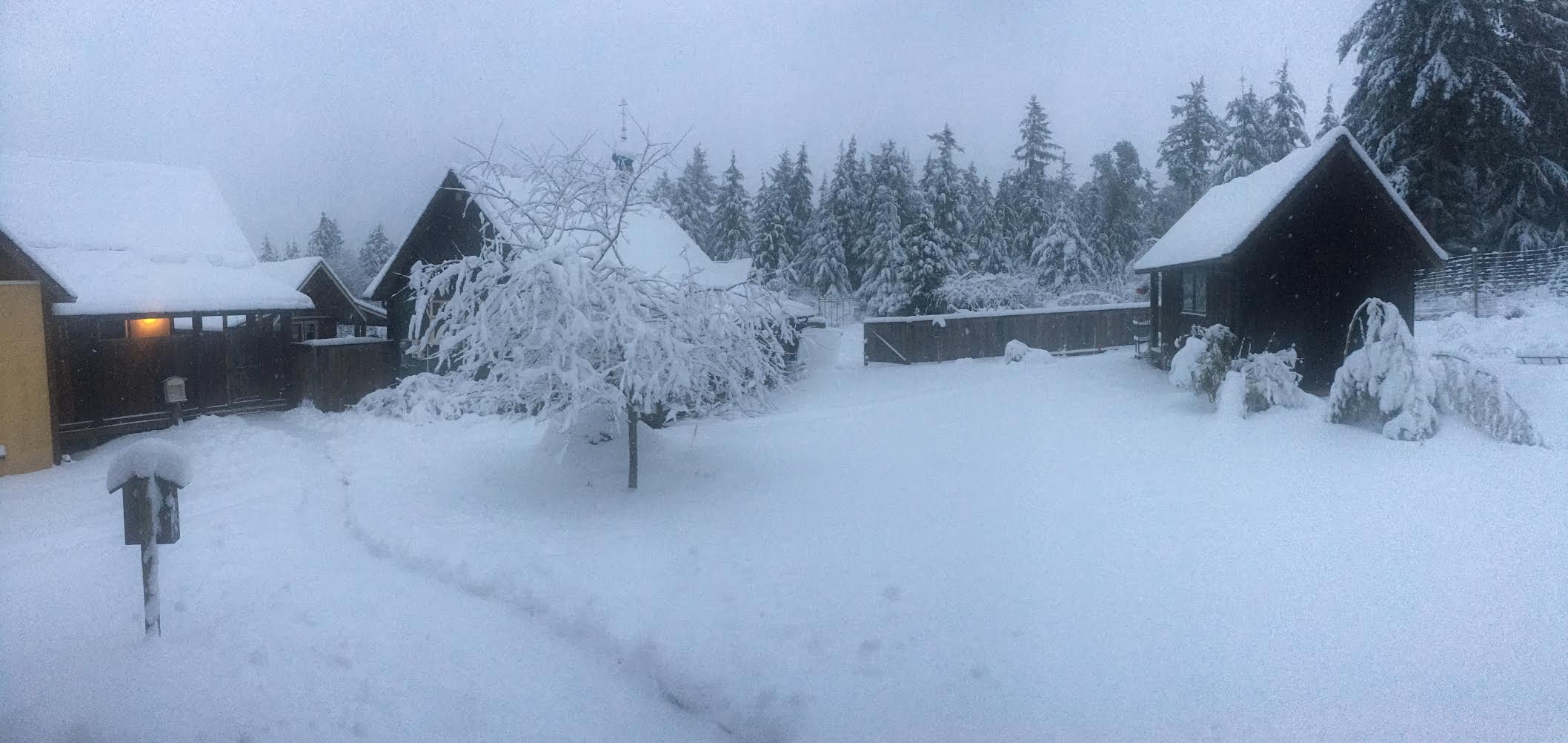 Sunday February 10, 2019 / January 28, 2019
37th Sunday after Pentecost. Tone four.
New Martyrs and Confessors of Russian Church (movable holiday on the Sunday closest to January 25th).
Remembrance of all the departed who suffered in the years of persecution for faith in Christ.
Venerable Ephraim the Syrian (373).
Venerable Theodosius, abbot, of Totma (Vologda) (1568).
St. Theodore confessor, priest (1933).
New Hieromartyrs Ignatius bishop of Skopinsk, Vladimir priest and Hieromartyr Bartholomeus, Virgin-martyr Olga (1938).
Venerable Leontius, confessor (1972).
Venerable Ephraim, abbot, wonderworker of Novotorzhok (1053).
Venerable Ephraim, bishop of Pereyaslavl (Kiev Caves) (1098).
Venerable Palladius the Hermit of Antioch (4th c.).
Venerable Isaac the Syrian, bishop of Nineveh (ascetic writer) (7th c.).
"Sumorin Totma" Icon of the Mother of God (16th c.).
Venerable John of Reomans (544) (Gaul).
Venerable James the Ascetic of Porphyreon in Palestine (Greek).
The Scripture Readings
Luke 24:1-12
He Is Risen
24 Now on the first day of the week, very early in the morning, they, and certain other women with them, came to the tomb bringing the spices which they had prepared. 2 But they found the stone rolled away from the tomb. 3 Then they went in and did not find the body of the Lord Jesus. 4 And it happened, as they were greatly perplexed about this, that behold, two men stood by them in shining garments. 5 Then, as they were afraid and bowed their faces to the earth, they said to them, "Why do you seek the living among the dead? 6 He is not here, but is risen! Remember how He spoke to you when He was still in Galilee, 7 saying, 'The Son of Man must be delivered into the hands of sinful men, and be crucified, and the third day rise again.' "
8 And they remembered His words. 9 Then they returned from the tomb and told all these things to the eleven and to all the rest. 10 It was Mary Magdalene, Joanna, Mary the mother of James, and the other women with them, who told these things to the apostles. 11 And their words seemed to them like idle tales, and they did not believe them. 12 But Peter arose and ran to the tomb; and stooping down, he saw the linen cloths lying by themselves; and he departed, marveling to himself at what had happened.
1 Timothy 4:9-15
9 This is a faithful saying and worthy of all acceptance. 10 For to this end we both labor and suffer reproach, because we trust in the living God, who is the Savior of all men, especially of those who believe. 11 These things command and teach.
Take Heed to Your Ministry
12 Let no one despise your youth, but be an example to the believers in word, in conduct, in love, in spirit, in faith, in purity. 13 Till I come, give attention to reading, to exhortation, to doctrine. 14 Do not neglect the gift that is in you, which was given to you by prophecy with the laying on of the hands of the eldership. 15 Meditate on these things; give yourself entirely to them, that your progress may be evident to all.
Luke 19:1-10
Jesus Comes to Zacchaeus' House
19 Then Jesus entered and passed through Jericho. 2 Now behold, there was a man named Zacchaeus who was a chief tax collector, and he was rich. 3 And he sought to see who Jesus was, but could not because of the crowd, for he was of short stature. 4 So he ran ahead and climbed up into a sycamore tree to see Him, for He was going to pass that way. 5 And when Jesus came to the place, He looked up and saw him, and said to him, "Zacchaeus, make haste and come down, for today I must stay at your house."6 So he made haste and came down, and received Him joyfully. 7 But when they saw it, they all complained, saying, "He has gone to be a guest with a man who is a sinner."
8 Then Zacchaeus stood and said to the Lord, "Look, Lord, I give half of my goods to the poor; and if I have taken anything from anyone by false accusation, I restore fourfold."
9 And Jesus said to him, "Today salvation has come to this house, because he also is a son of Abraham; 10 for the Son of Man has come to seek and to save that which was lost."