Piety without stoking the flames of pride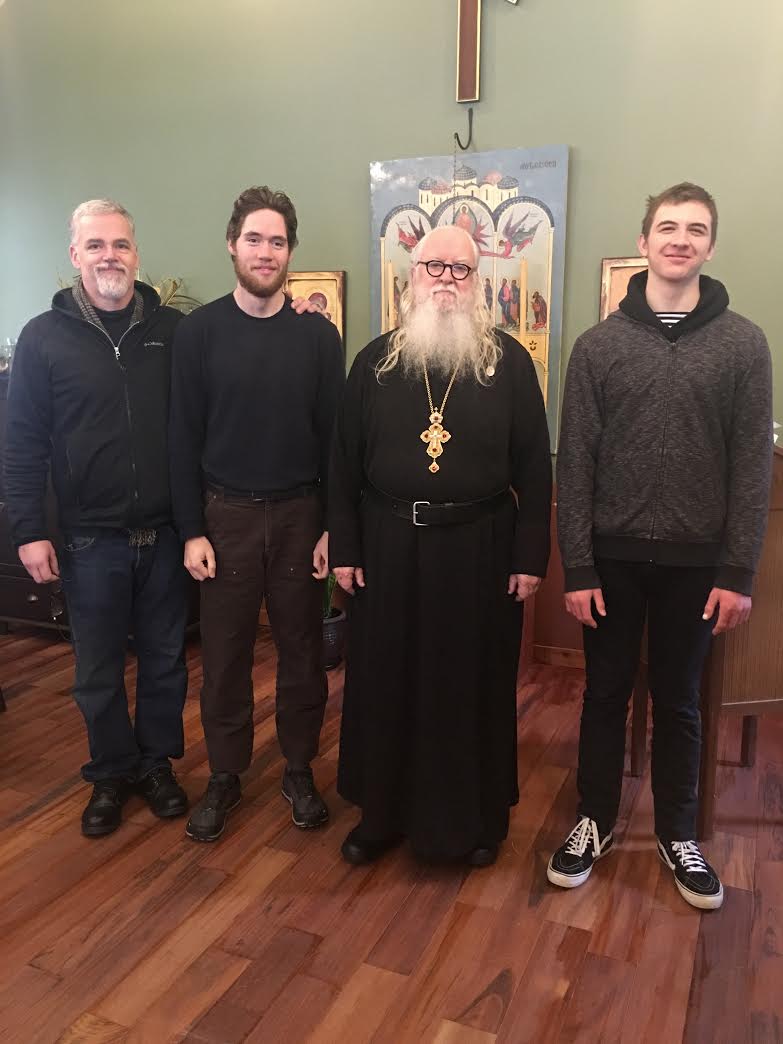 Many years ago I remember attending a Liturgy at a parish church and noticing a young man standing near the iconostasis, while making profound bows, and frequent, almost exaggerated signs of the cross. My first thought was that he must be a newly baptized Orthodox Christian. After embracing Orthodoxy, many people fall into the trap of exaggerated piety, having first becoming attracted to the externals of the faith. Coming out of religious traditions that have little in the way of externals, is it any wonder some among us would gravitate towards such outward piety?
Some converts become experts in canon law and liturgical rubrics, and number themselves among the super correct. Archbishop Averky of Jordanville (of blessed memory) said of converts, "they are like envelopes and have a tendency to come unglued." None of this is meant to diminish the importance of external piety, nor making the cross properly. Liturgical correctness has it's place, and we should always avoiding sloppiness in the way we make the sign of the cross. Nor is it necessary to stand in the back of the temple during services. What is important is that we be careful that our piety is not meant to be seen by others.
I once knew a monk who always stood in the back of his monastery's catholicon, avoiding any public display whatsoever. He told me the temptation to be seen as a pious and holy monk was too strong, so he made a decision to give others no opportunity to witness him in worship.
It should not be construed that I am suggesting everyone stand in the back of the church, less everyone be doing battle for those few spots on a crowded Sunday morning. What I am suggesting is that we remember that we are there for worship. If you become aware that your motives for standing in front of others during worship is an occasion for pride, by all means move to the back. It is the Lord Who should see us, and for Whom our pious external acts of worship should give honor. Externals are meant to be an aid to worship, bringing our bodies into conformity with the heart. For this to happen, we must guard the heart, making sure the externals are not temptations for pride.
The way to make sure our piety takes us deeply into true worship is to express these external acts of worship in the privacy of our homes. Orthodox worship, expressed by standing before our icons, making the sign of the cross with care, and doing prostrations in the privacy of the home, instruct the heart in true worship. If we've established a true relationship with the Lord in our home, that which is expressed in the temple, publicly, will be be authentic.
Love in Christ,
Abbot Tryphon
Photo: These three men from Vancouver, WA., spent the weekend in retreat.
Monday February 18, 2019 / February 5, 2019
Week of the Publican and the Pharisee. Tone five.
Fast-free Week. Fast-free
Entire week, fast-free.
Holy Martyr Agatha of Palermo in Sicily (251).
St. Theodosius, archbishop of Chernigov (1696).
New Martyrs Matushka Agatha (1938), and with her Schemamonk Eugene (1939) and Righteous Paramon (1941), of Belorussia.
Virgin-martyr Alexandra, martyr Michael (1942).
Martyr Theodoula of Anazarbus in Cilicia, and with her Martyrs Helladius, Macarius, Boethos, and Evagrius (304).
"Eletsk-Chernigov" (1060), "Sicilian" or "Divnogorsk" (1092) and "In Search of the Perishing" (17th c.) Icons of the Mother of God.
St. Polyeuctus, patriarch of Constantinople (970) (Greek).
New Martyr Anthony of Athens (1774) (Greek).
St. Theodosius of Skopelos in Cilicia (ca. 421).
St. Avitus, bishop of Vienne (525).
The Scripture Readings
2 Peter 1:20-2:9
20 knowing this first, that no prophecy of Scripture is of any private interpretation, 21 for prophecy never came by the will of man, but holy men of God spoke as they were moved by the Holy Spirit.
Destructive Doctrines
2 But there were also false prophets among the people, even as there will be false teachers among you, who will secretly bring in destructive heresies, even denying the Lord who bought them, and bring on themselves swift destruction. 2 And many will follow their destructive ways, because of whom the way of truth will be blasphemed. 3 By covetousness they will exploit you with deceptive words; for a long time their judgment has not been idle, and their destruction does not slumber.
Doom of False Teachers
4 For if God did not spare the angels who sinned, but cast them down to hell and delivered them into chains of darkness, to be reserved for judgment; 5 and did not spare the ancient world, but saved Noah, one of eight people, a preacher of righteousness, bringing in the flood on the world of the ungodly; 6 and turning the cities of Sodom and Gomorrah into ashes, condemned them to destruction, making them an example to those who afterward would live ungodly; 7 and delivered righteous Lot, who was oppressed by the filthy conduct of the wicked 8 (for that righteous man, dwelling among them, tormented his righteous soul from day to day by seeing and hearing their lawless deeds)— 9 then the Lord knows how to deliver the godly out of temptations and to reserve the unjust under punishment for the day of judgment.
Mark 13:9-13
9 "But watch out for yourselves, for they will deliver you up to councils, and you will be beaten in the synagogues. You will be brought before rulers and kings for My sake, for a testimony to them. 10 And the gospel must first be preached to all the nations.11 But when they arrest you and deliver you up, do not worry beforehand, or premeditate what you will speak. But whatever is given you in that hour, speak that; for it is not you who speak, but the Holy Spirit. 12 Now brother will betray brother to death, and a father his child; and children will rise up against parents and cause them to be put to death. 13 And you will be hated by all for My name's sake. But he who endures to the end shall be saved.