Creating harmony out of chaos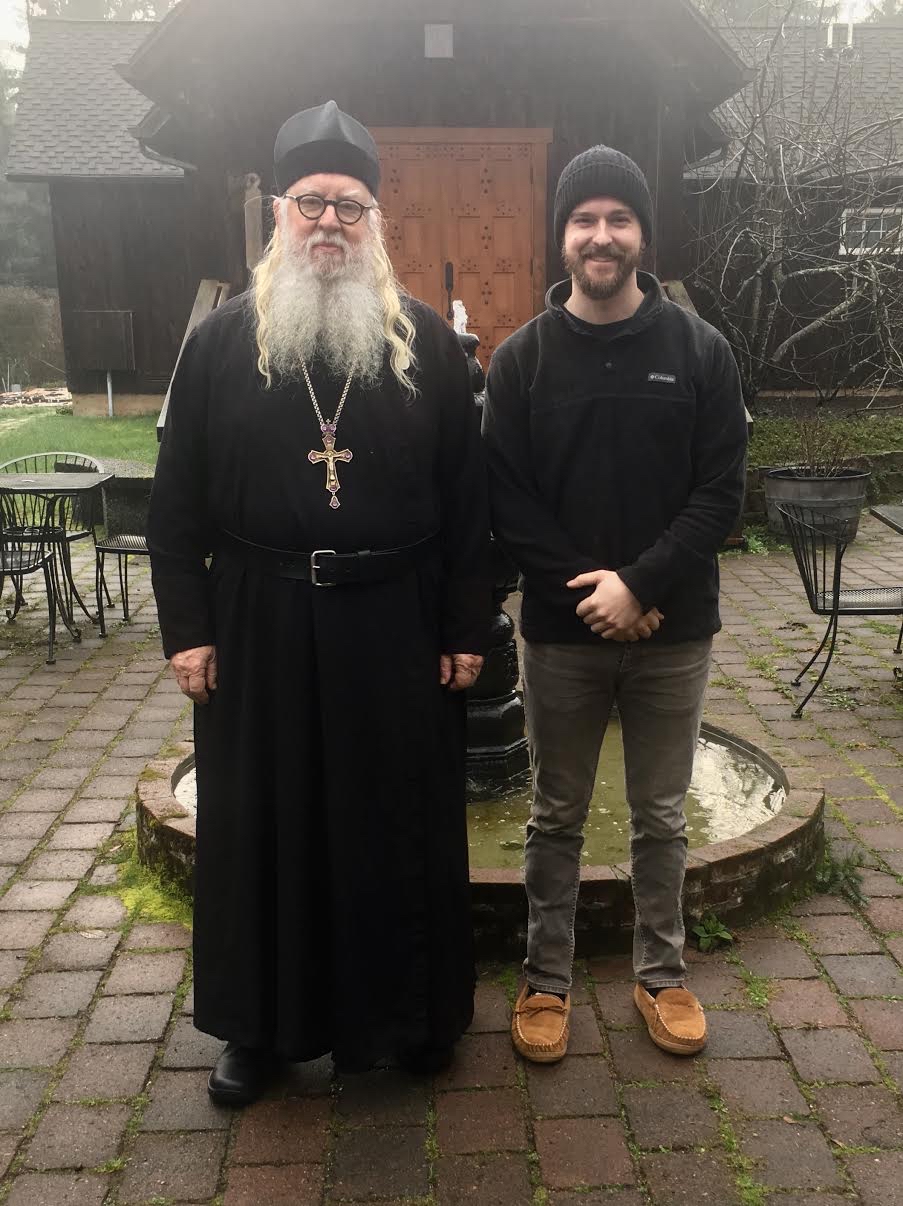 The inevitability of death is particularly difficult to face for most Americans, as we've become a people that eschew traditional funerals, preferring to "celebrate the life of our loved one, while disposing of the body, and banning any sign of death from the memorial service should we even decide to have a service. Yet the awareness of our own eventual death is the very thing we should be thinking about, if we want to be prepared for Eternity.
When we live our life focused on enjoyment, pleasure, and the acquisition of material goods, we enslave ourselves, and can only find freedom in God's love. This love creates perfection and faultlessness, and when we think on your own death we become free to perform every task for God.
Our fallen and imprisoned heart is liberated, and becomes inflamed with the love of God when we enter into a relationship with Him. This love of God engenders a love that permeates our very essence, allowing us to love every person and every creature. Our heart burns with love. This love turns chaos into harmony and it is Divine energy and Divine strength that transforms us into the being God intended us to be. We are His child, deified and made whole, and the chaos of our lives is turned into harmony.
With love in Christ,
Abbot Tryphon
Photo: Ted Nieuwsma, of Portland, Oregon, is here for the weekend.
Sunday February 3, 2019 / January 21, 2019
36th Sunday after Pentecost. Tone three.
Venerable Maximus the Confessor (662).
Martyr Neophytus of Nicaea (305).
Martyrs Eugene, Candidus, Valerian, and Aquila at Trebizond (303).
Venerable Maximus the Greek of Russia (1556).
New Hieromartyr Elias priest (1938).
Virgin-martyr Agnes of Rome (304).
Martyr Anastasius, disciple of St. Maximus the Confessor (662).
Wonderworking Icon of the Most Holy Theotokos of Paramythia(Vatopedi, Mt. Athos).
Icons of the Most Holy Theotokos "Stabbed" ("Zaklannaya") and "Xenophite Hodegetria".
Venerable Neophytes of Vatopedi on Mt Athos (Greek).
St. Zosimas, bishop of Syracuse (662).
Synaxis of the Church of Holy Peace by the Sea in Constantinople.
St. Timon, monk of Nadeyev and Kostroma (1840).
The Scripture Readings
Mark 16:9-20
Mary Magdalene Sees the Risen Lord
9 Now when He rose early on the first day of the week, He appeared first to Mary Magdalene, out of whom He had cast seven demons. 10 She went and told those who had been with Him, as they mourned and wept. 11 And when they heard that He was alive and had been seen by her, they did not believe.
Jesus Appears to Two Disciples
12 After that, He appeared in another form to two of them as they walked and went into the country. 13 And they went and told it to the rest, but they did not believe them either.
The Great Commission
14 Later He appeared to the eleven as they sat at the table; and He rebuked their unbelief and hardness of heart, because they did not believe those who had seen Him after He had risen. 15 And He said to them, "Go into all the world and preach the gospel to every creature. 16 He who believes and is baptized will be saved; but he who does not believe will be condemned. 17 And these signs will follow those who believe: In My name they will cast out demons; they will speak with new tongues; 18 they will take up serpents; and if they drink anything deadly, it will by no means hurt them; they will lay hands on the sick, and they will recover."
Christ Ascends to God's Right Hand
19 So then, after the Lord had spoken to them, He was received up into heaven, and sat down at the right hand of God. 20 And they went out and preached everywhere, the Lord working with them and confirming the word through the accompanying signs. Amen.
1 Timothy 1:15-17
15 This is a faithful saying and worthy of all acceptance, that Christ Jesus came into the world to save sinners, of whom I am chief. 16 However, for this reason I obtained mercy, that in me first Jesus Christ might show all longsuffering, as a pattern to those who are going to believe on Him for everlasting life. 17 Now to the King eternal, immortal, invisible, to God who alone is wise, be honor and glory forever and ever. Amen.
Luke 18:35-43
A Blind Man Receives His Sight
35 Then it happened, as He was coming near Jericho, that a certain blind man sat by the road begging. 36 And hearing a multitude passing by, he asked what it meant. 37 So they told him that Jesus of Nazareth was passing by. 38 And he cried out, saying, "Jesus, Son of David, have mercy on me!"
39 Then those who went before warned him that he should be quiet; but he cried out all the more, "Son of David, have mercy on me!"
40 So Jesus stood still and commanded him to be brought to Him. And when he had come near, He asked him, 41 saying, "What do you want Me to do for you?"
He said, "Lord, that I may receive my sight."
42 Then Jesus said to him, "Receive your sight; your faith has made you well." 43 And immediately he received his sight, and followed Him, glorifying God. And all the people, when they saw it, gave praise to God.