We must not allow guilt to destroy us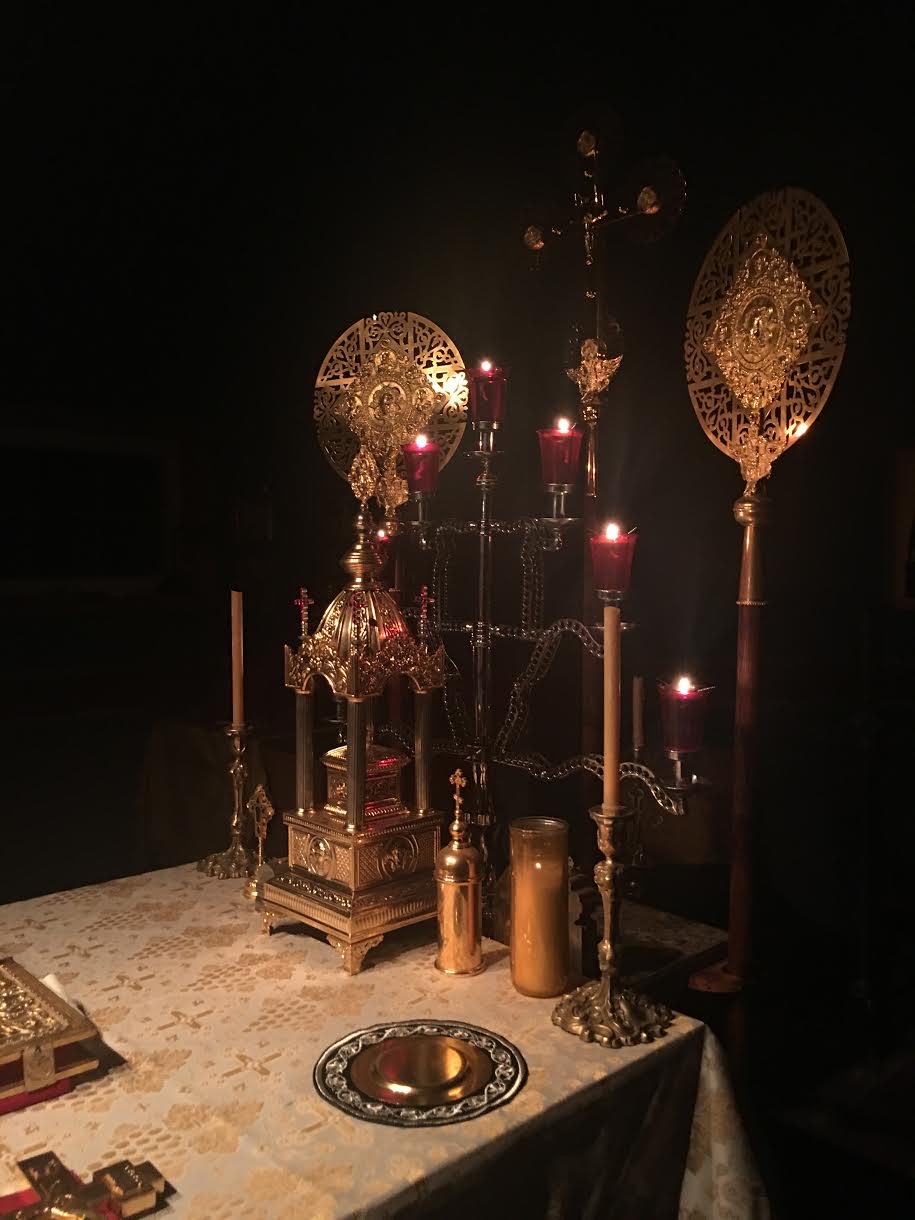 The conscience is that gift God has bestowed upon us that tells us when we have sinned against Him, and against our neighbor. The conscience calls us to turn from our sin, and seek to change the patterns of behavior that have caused us to sin in the beginning.
This tug by our conscience can be counterproductive if we make no effort at changing our behavior. It can also be counterproductive if we simply give in to despair, and resign ourselves to our sinful behavior, as though there is no cure for our illness. That sense of guilt is meant to aid in the fight to turn around our bad behavior.
When we have sinned, and our sins are tormenting us, it is at that moment that we must seek out Christ, for only His sacrifice for our sins is eternal and living. When we lay our sins before the face of that sacrifice, we have nothing to fear, for we recognize that we can not be saved by your own efforts.
If we simply surrender to guilt, we will find nothing but destruction, and our conscience will have been of no benefit whatsoever, and victory will not be ours.
With love in Christ,
Abbot Tryphon
Saturday February 16, 2019 / February 3, 2019
38th Week after Pentecost. Tone four.
Holy and Righteous Symeon the God-receiver and Anna the Prophetess (1st c.).
St. Nicholas, enlightener of Japan (1912).
New Hieromartyr John, Timothy, Adrian priests and Martyrs Vladimir, Michael (1938).
St. Romanus, prince of Uglich (1285).
St. Symeon, first bishop of Tver and Polotsk (1289).
St. Ignatius of Mariupol in Crimea, metropolitan of Gothia and Kafa (1786).
Prophet Azarias (10th c.B.C.).
Martyrs Papias, Diodorus, and Claudianus at Perge in Pamphylia (250).
Martyrs Adrian and Eubulus, at Caesarea in Cappadocia (310).
Martyr Blaise of Caesarea in Cappadocia (3rd c.).
St. Ansgar, bishop of Hamburg, enlightener of Denmark and Sweden (865).
St. Laurence of Canterbury, bishop (619) (Celtic & British).
Venerable Werburga of Chester, abbess (700) (Celtic & British).
St. Ia, virgin of St. Ives.
St. James, archbishop of Serbia (1292) (Serbia).
Martyr Paul the Syrian, who suffered under Diocletian (4th c.).
St. Sviatoslav-Gabriel and his son St. Dimitry of Yuriev (1253).
St. Sabbas of Ioannina (15th c.).
Greek New Martyrs Stamatius and John, brothers, and Nicholas their companion, in Chios (1822).
The Scripture Readings
2 Timothy 2:11-19
11 This is a faithful saying:
For if we died with Him,
We shall also live with Him.
12 If we endure,
We shall also reign with Him.
If we deny Him,
He also will deny us.
13 If we are faithless,
He remains faithful;
He cannot deny Himself.
Approved and Disapproved Workers
14 Remind them of these things, charging them before the Lord not to strive about words to no profit, to the ruin of the hearers. 15 Be diligent to present yourself approved to God, a worker who does not need to be ashamed, rightly dividing the word of truth. 16 But shun profane and idle babblings, for they will increase to more ungodliness. 17 And their message will spread like cancer. Hymenaeus and Philetus are of this sort, 18 who have strayed concerning the truth, saying that the resurrection is already past; and they overthrow the faith of some. 19 Nevertheless the solid foundation of God stands, having this seal: "The Lord knows those who are His," and, "Let everyone who names the name of Christ depart from iniquity."
Luke 18:2-8
2 saying: "There was in a certain city a judge who did not fear God nor regard man. 3 Now there was a widow in that city; and she came to him, saying, 'Get justice for me from my adversary.' 4 And he would not for a while; but afterward he said within himself, 'Though I do not fear God nor regard man, 5 yet because this widow troubles me I will avenge her, lest by her continual coming she weary me.' "
6 Then the Lord said, "Hear what the unjust judge said. 7 And shall God not avenge His own elect who cry out day and night to Him, though He bears long with them? 8 I tell you that He will avenge them speedily. Nevertheless, when the Son of Man comes, will He really find faith on the earth?"