On being a good father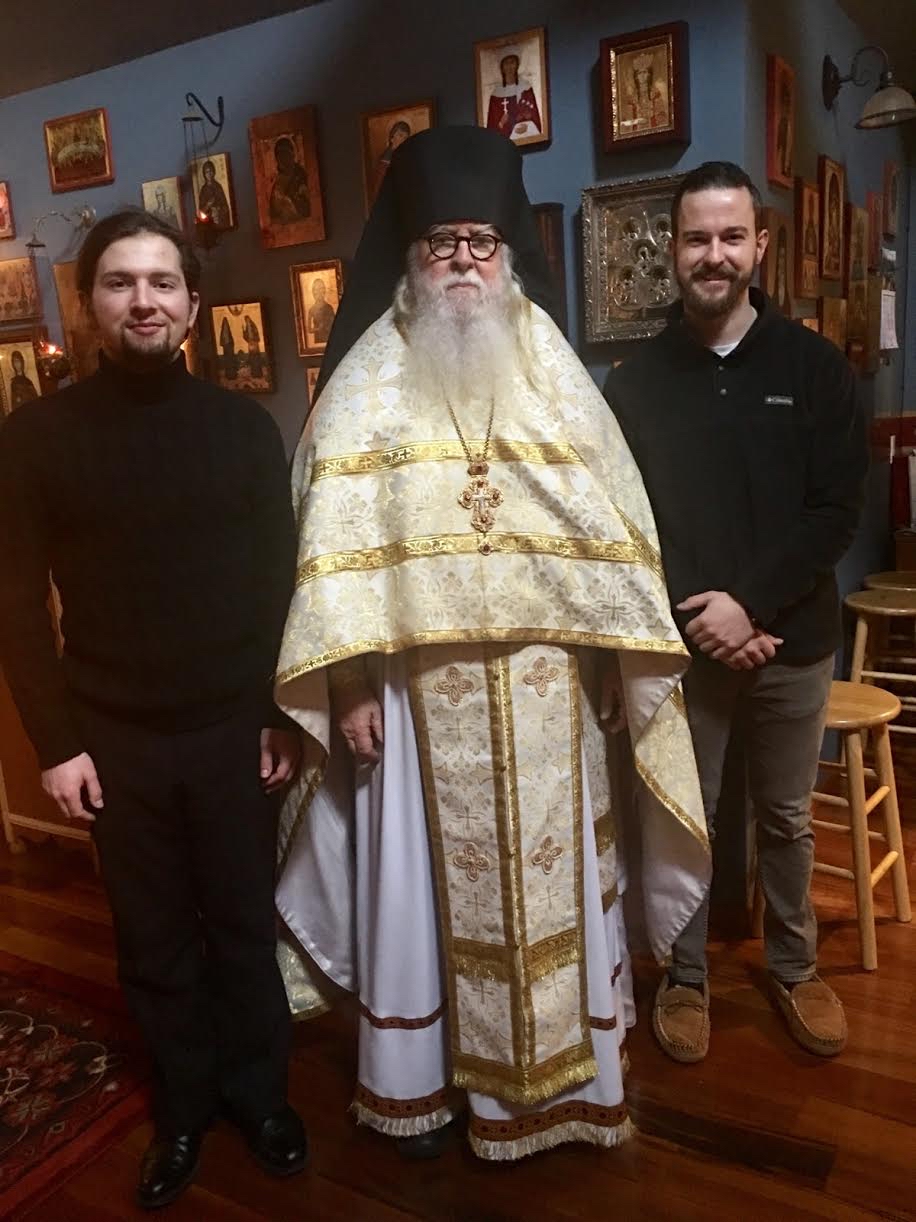 I'll forever be grateful for the love and support I received from my father. My dad never let a day pass without assuring his two sons of his love and acceptance. Albert Parsons always imaged to his sons the importance of living an honest life, and being kind to everyone. Generous almost to a fault, my dad put himself out for others, forgave those who wronged him, looked for the good in everyone, and always demonstrated the importance of being true to oneself.
Although my brother Dwayne and I were raised Lutheran by a devout mother, my dad didn't become a regular church goer until he was in his sixties. For our golf pro dad, God's presence was enjoyed on the golf course, but he thought his boys needed to attend church just as he'd been required to do when he was a boy (he'd been raised in the Episcopal Church). He always supported my mother's commitment to our Lutheran parish, where she served as the choir director and organist. Both my parents converted to the Orthodox Church, while in their seventies.
Our dad was proud of us, and supported whatever direction we chose for our lives. Since dad believed everyone should be free to go with their heart, he refused to press either of us into careers that would somehow make him proud. He didn't believe any parent should live vicariously through their children, but only encourage them to live a life that is grounded in honesty, and respect for others.
It is always a joy when I meet fathers who visibly encourage their children, speak proudly of their kids accomplishments, and encourage them to be true to themselves. Dads who lovingly support their children, even when they make choices that don't conform to their own image of success, demonstrate the best of what it means to be a father. The dad who keeps his eyes focused on Christ, prays for his children, and expresses his unconditional love for his kids, will, in the end, have been a good father, and blessed with adult children who will always be grateful for the dad God gave them.
With love in Christ,
Abbot Tryphon
Photo: Niklaus von Houck, a University of Washington student, and Ted (Timothy) Nieuwsma, of Portland, Oregon, were here for a three day weekend.
Monday February 4, 2019 / January 22, 2019
37th Week after Pentecost. Tone three.
Apostle Timothy of the Seventy (ca. 96).
Monk-martyr Anastasius the Persian (628).
Venerable Macarius, abbot of Zhabyn (1623).
New Hieromartyrs John, Nicholas, Jacob, Peter, John, John, John and Euthymius priest (1938).
Martyr Anastasius the Deacon of the Kiev Caves (12th c.).
Martyrs Manuel, George, Peter, Leontius, bishops; Sionius, Gabriel, John, Leontus, Parodus, presbyters; and 377 companions in Bulgaria (814).
St. Joseph Samakus the Sanctified of Crete (1511) (Greek).
St. Brithwald of Wilton (1045) (Celtic & British).
St. Wendreda, virgin of March.
The Scripture Readings
James 2:14-26
Faith Without Works Is Dead
14 What does it profit, my brethren, if someone says he has faith but does not have works? Can faith save him? 15 If a brother or sister is naked and destitute of daily food, 16 and one of you says to them, "Depart in peace, be warmed and filled," but you do not give them the things which are needed for the body, what does it profit? 17 Thus also faith by itself, if it does not have works, is dead.
18 But someone will say, "You have faith, and I have works." Show me your faith without your works, and I will show you my faith by my works. 19 You believe that there is one God. You do well. Even the demons believe—and tremble! 20 But do you want to know, O foolish man, that faith without works is dead? 21 Was not Abraham our father justified by works when he offered Isaac his son on the altar? 22 Do you see that faith was working together with his works, and by works faith was made perfect? 23 And the Scripture was fulfilled which says, "Abraham believed God, and it was accounted to him for righteousness." And he was called the friend of God. 24 You see then that a man is justified by works, and not by faith only.
25 Likewise, was not Rahab the harlot also justified by works when she received the messengers and sent them out another way?
26 For as the body without the spirit is dead, so faith without works is dead also.
Mark 10:46-52
Jesus Heals Blind Bartimaeus
46 Now they came to Jericho. As He went out of Jericho with His disciples and a great multitude, blind Bartimaeus, the son of Timaeus, sat by the road begging. 47 And when he heard that it was Jesus of Nazareth, he began to cry out and say, "Jesus, Son of David, have mercy on me!"
48 Then many warned him to be quiet; but he cried out all the more, "Son of David, have mercy on me!"
49 So Jesus stood still and commanded him to be called.
Then they called the blind man, saying to him, "Be of good cheer. Rise, He is calling you."
50 And throwing aside his garment, he rose and came to Jesus.
51 So Jesus answered and said to him, "What do you want Me to do for you?"
The blind man said to Him, "Rabboni, that I may receive my sight."
52 Then Jesus said to him, "Go your way; your faith has made you well." And immediately he received his sight and followed Jesus on the road.