The importance of building multigenerational ties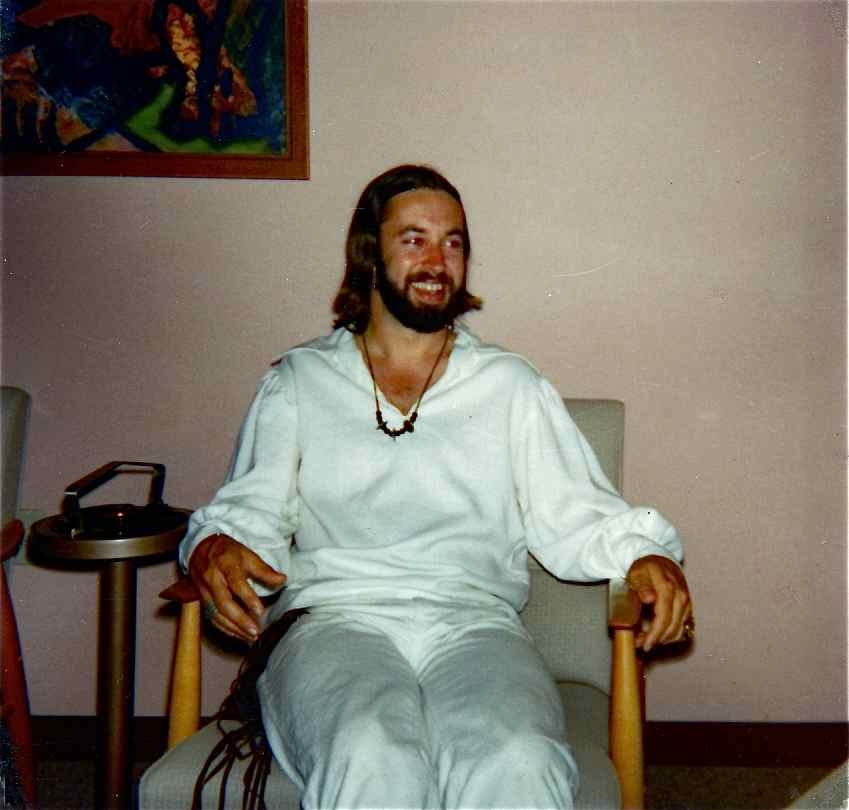 At seventy-three years of age I find myself looking closely at our present day young people, and seeing in them, myself. Inside this old man is a young man sometimes screaming to get out. Caring so much for our young people, it is sometimes a shock when I see a group photo of myself with young men and women, and realize the white bearded old guy in their midst, is me. Like many of my old friends, I feel that I am to a great degree, the same person on the inside that I was when I was twenty-two.
Although I have never been married, and have no children of my own, I'm often excited when young couples visit the monastery with their children, as I feel like a grandpa whose children just arrived, bringing my grandchildren to see me. But, as one priest friend pointed out, in a real sense, I am a grandfather, and have many children and grandchildren.
Like many of my old friends, I am sometimes saddened when my "children" and "grandchildren" drift away, busying themselves with their own lives, and forgetting to stay in touch with this aging monk. So, even though I have no children of my own blood, I do have many children in the spiritual sense, and sometimes find myself worried when I don't hear from them.
Over the years I've had many old friends share their sadness at having seen their younger family members begin focusing on lives that do not seem to include them. Part of the problem for those of my generation, is that we grew up in an age when family ties where strong, and extended families tended to stay close to one another, often living in the same towns for their whole lives.
My own parents and grandparents, as well as numerous aunts and uncles, and plenty of cousins, were important people in my life. That the day would come where we'd all be spread out across the country, never seeing one another, seemed impossible. Yet as that increasingly became a reality, I remember how hurt my mother's mom felt, seeing here grandchildren grow up, have families of their own, and move to far away places.
When children cease to be children, and become independent, relationships change, leaving many broken hearted older people saddened by such unexpected separation. Added to the pain, is the fact that many young adults cease to be part of the family's faith community, leaving yet another link broken in the aftermath.
I feel a certain sadness that our present culture has separated the generations, with older people moving into retirement communities, and children separating themselves from their own parents, while focusing on social media for support and "friendships". Gone, it would seem, is the age when we were all called upon to contribute, in our own way, to the greater good of our communities.
Perhaps it is time we Orthodox Christians return to our roots, and build foundations that will reclaim the traditions that were, at one time, the basis for what it meant to be part of the human family. For this to happen, we all need to commit ourselves to building multigenerational ties that allow us to share the strengths and weaknesses we all bring to the table, be we old or young, and move forward to create a more enlightened society. We old people have much to pass on from the our life experience, and our young have much to share with us, as the newest generation. Together, we can make for a better world.
With love in Christ,
Abbot Tryphon
Photos: Myself as a young man of twenty-three, and now a man of seventy-three.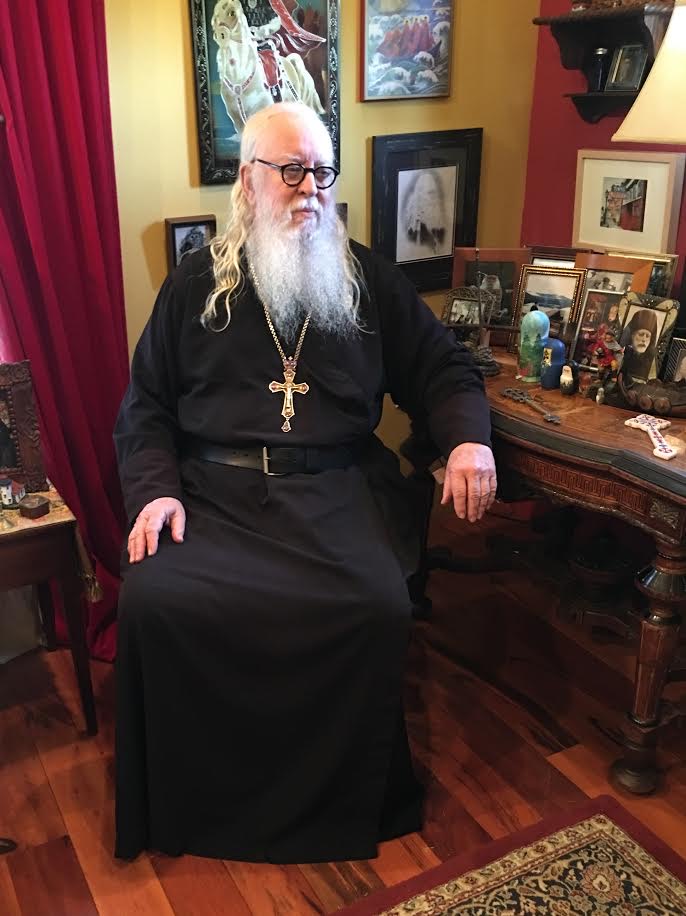 Tuesday January 29, 2019 / January 16, 2019
36th Week after Pentecost. Tone two.
Veneration of the Precious Chains of the Holy and All-glorious Apostle Peter.
Blessed Maximus of Totma (Vologda), fool-for-Christ (1650).
New Hieromartyr John priest (1919).
Martyrs the brothers Speusippus, Eleusippus, and Meleusippus, their grandmother Leonilla, and with them Neon, Turbo, and the woman Jonilla (Jovilla), in Cappadocia (ca. 161-180).
Martyr Danax the Reader in Macedonia (2nd c.).
St. Honoratus the Archbishop of Arles and Founder of Lerins Monastery (429).
Venerable Romilos, monk of Mt. Athos and Ravanica (Serbia) (1375), disciple of St. Gregory of Sinai, and with him Sts. Nestor, Martinius, Daniel, Sisoes, Zosimas, and Gregory (Greek).
New Hieromartyr Damascene of Hilandar on Mt. Athos and Gabrovo (Bulgaria) (1771) (Greek).
St. Honoratus, archbishop of Aries and founder of Lerins Monastery (429).
St. Sigebert, king of the East Angles, martyr (635) (Celtic & British).
St. Fursey of Burgh Castle, enlightener of East Anglia and Langy (650) (Celtic & British).
St. James of Tarentaise (429).
New Martyr Nicholas of Mitylene (1777).
The Scripture Readings
Hebrews 12:25-26
Hear the Heavenly Voice
25 See that you do not refuse Him who speaks. For if they did not escape who refused Him who spoke on earth, much more shall we not escape if we turn away from Him who speaks from heaven, 26 whose voice then shook the earth; but now He has promised, saying, "Yet once more I shake not only the earth, but also heaven."
Hebrews 13:22-25
22 And I appeal to you, brethren, bear with the word of exhortation, for I have written to you in few words. 23 Know that our brother Timothy has been set free, with whom I shall see you if he comes shortly.
24 Greet all those who rule over you, and all the saints. Those from Italy greet you.
25 Grace be with you all. Amen.
Mark 10:2-12
2 The Pharisees came and asked Him, "Is it lawful for a man to divorce his wife?" testing Him.
3 And He answered and said to them, "What did Moses command you?"
4 They said, "Moses permitted a man to write a certificate of divorce, and to dismiss her."
5 And Jesus answered and said to them, "Because of the hardness of your heart he wrote you this precept. 6 But from the beginning of the creation, God 'made them male and female.' 7 'For this reason a man shall leave his father and mother and be joined to his wife, 8 and the two shall become one flesh'; so then they are no longer two, but one flesh. 9 Therefore what God has joined together, let not man separate."
10 In the house His disciples also asked Him again about the same matter. 11 So He said to them, "Whoever divorces his wife and marries another commits adultery against her. 12 And if a woman divorces her husband and marries another, she commits adultery."