The Orthodox view of the Sabbath Day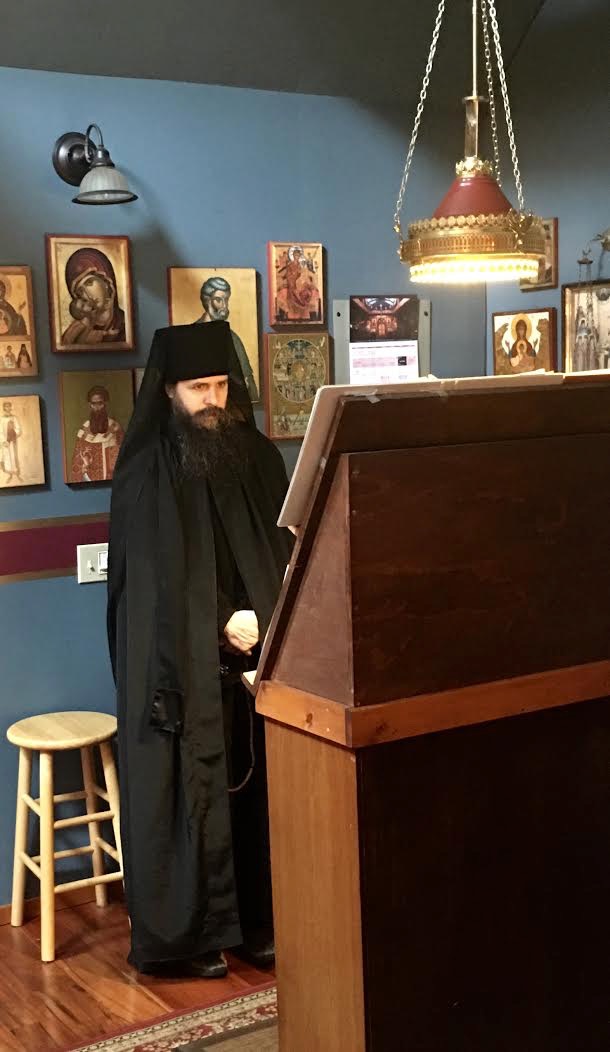 The Orthodox Church does not see an obligation for her people to follow the Saturday Sabbath. Just as her faithful are not obligated to follow the Old Testament dietary restrictions, upon which our Jewish friends hold to Kosher laws, or the required practice of circumcision as a sign of our covenant with God, the Church does not require us to keep the Sabbath.
The Greek word for Saturday is pronounced "sabbado", hence, Saturday is indeed the Sabbath. But our Orthodox tradition of observing Sunday as the Lord's Day is based on the Early Church's observance of Sunday as the Day of Resurrection.
The Orthodox Church has always seen Saturdays as having the feast day qualities of the Jewish Sabbath, and never needing a strict observance of fasting rules or obligations. Yet the Sabbath Day has always been seen, liturgically, as a day for the celebration of the  Divine Liturgy, just as is practiced on Sundays, the Lord's Day. The celebration of the Divine Liturgy on Saturdays remains standard for most Orthodox monasteries.
We Christians are not under the Law, since the Law has been fulfilled in Jesus Christ. We are thus not subjected to the Old Law. The old Sabbath was the seal of the Old Creation, whereas Sunday is the seal of the New Creation. For this reason, Christians have never been bound by Sabbatical laws based on the Old Sabbath, the Saturday Sabbath being appropriate to the Old Testament.
For we Orthodox Christians, the center of our experience is the resurrection of Christ, and this has, from the beginning of the New Testament Church, been associated with the first day of the week.
With love in Christ,
Abbot Tryphon
Photo: Monk Nicodemus in the monastic cliros.
Thursday January 3, 2019 / December 21, 2018
32nd Week after Pentecost. Tone six.
Nativity (St. Philip's Fast). Food with Oil
Forefeast of the Nativity of Christ.
Virgin-martyr Juliana of Nicomedia, and with her 500 men and 130 women (304).
Repose of St. Peter, metropolitan of All Russia (1326).
New Hieromartyr Michael priest (1918).
New Hieromartyr Sergius deacon (1937).
New Hieromartyr Nicetas bishop of Belevsk (1938).
New Hieromartyr Leontius deacon (1940).
St. Juliana, princess of Vyazma (1406).
Blessed Procopius of Vyatka, fool-for-Christ (1677).
St. Philaret (Theodosius in schema), metropolitan of Kiev (1857).
Martyr Theomistocles of Myra in Lycia (251).
St. Macarius the Faster, Abbot of the Khakhuli Monastery (11th c.) (Georgia).
St. Anthony II The Catholicos of Georgia (1827) (Georgia).
Finding of the relics (1950) of New Monk-martyr Ephraim of Nea Makri (1426).
The Scripture Readings
John 10:1-9
Jesus the True Shepherd
10 "Most assuredly, I say to you, he who does not enter the sheepfold by the door, but climbs up some other way, the same is a thief and a robber. 2 But he who enters by the door is the shepherd of the sheep. 3 To him the doorkeeper opens, and the sheep hear his voice; and he calls his own sheep by name and leads them out. 4 And when he brings out his own sheep, he goes before them; and the sheep follow him, for they know his voice. 5 Yet they will by no means follow a stranger, but will flee from him, for they do not know the voice of strangers." 6 Jesus used this illustration, but they did not understand the things which He spoke to them.
Jesus the Good Shepherd
7 Then Jesus said to them again, "Most assuredly, I say to you, I am the door of the sheep. 8 All who ever came before Me are thieves and robbers, but the sheep did not hear them. 9 I am the door. If anyone enters by Me, he will be saved, and will go in and out and find pasture.
James 4:7-5:9
Humility Cures Worldliness
7 Therefore submit to God. Resist the devil and he will flee from you. 8 Draw near to God and He will draw near to you. Cleanse yourhands, you sinners; and purify your hearts, you double-minded. 9 Lament and mourn and weep! Let your laughter be turned to mourning and your joy to gloom. 10 Humble yourselves in the sight of the Lord, and He will lift you up.
Do Not Judge a Brother
11 Do not speak evil of one another, brethren. He who speaks evil of a brother and judges his brother, speaks evil of the law and judges the law. But if you judge the law, you are not a doer of the law but a judge. 12 There is one Lawgiver, who is able to save and to destroy. Who are you to judge another?
Do Not Boast About Tomorrow
13 Come now, you who say, "Today or tomorrow we will go to such and such a city, spend a year there, buy and sell, and make a profit"; 14 whereas you do not know what will happen tomorrow. For what is your life? It is even a vapor that appears for a little time and then vanishes away. 15 Instead you ought to say, "If the Lord wills, we shall live and do this or that." 16 But now you boast in your arrogance. All such boasting is evil.
17 Therefore, to him who knows to do good and does not do it, to him it is sin.
Rich Oppressors Will Be Judged
5 Come now, you rich, weep and howl for your miseries that are coming upon you! 2 Your riches are corrupted, and your garments are moth-eaten. 3 Your gold and silver are corroded, and their corrosion will be a witness against you and will eat your flesh like fire. You have heaped up treasure in the last days. 4 Indeed the wages of the laborers who mowed your fields, which you kept back by fraud, cry out; and the cries of the reapers have reached the ears of the Lord of Sabaoth. 5 You have lived on the earth in pleasure and luxury; you have fattened your hearts as in a day of slaughter. 6 You have condemned, you have murdered the just; he does not resist you.
Be Patient and Persevering
7 Therefore be patient, brethren, until the coming of the Lord. See how the farmer waits for the precious fruit of the earth, waiting patiently for it until it receives the early and latter rain. 8 You also be patient. Establish your hearts, for the coming of the Lord is at hand.
9 Do not grumble against one another, brethren, lest you be condemned. Behold, the Judge is standing at the door!
Mark 10:17-27
Jesus Counsels the Rich Young Ruler
17 Now as He was going out on the road, one came running, knelt before Him, and asked Him, "Good Teacher, what shall I do that I may inherit eternal life?"
18 So Jesus said to him, "Why do you call Me good? No one is good but One, that is, God. 19 You know the commandments: 'Do not commit adultery,' 'Do not murder,' 'Do not steal,' 'Do not bear false witness,' 'Do not defraud,' 'Honor your father and your mother.' "
20 And he answered and said to Him, "Teacher, all these things I have kept from my youth."
21 Then Jesus, looking at him, loved him, and said to him, "One thing you lack: Go your way, sell whatever you have and give to the poor, and you will have treasure in heaven; and come, take up the cross, and follow Me."
22 But he was sad at this word, and went away sorrowful, for he had great possessions.
With God All Things Are Possible
23 Then Jesus looked around and said to His disciples, "How hard it is for those who have riches to enter the kingdom of God!" 24 And the disciples were astonished at His words. But Jesus answered again and said to them, "Children, how hard it is for those who trust in riches to enter the kingdom of God! 25 It is easier for a camel to go through the eye of a needle than for a rich man to enter the kingdom of God."
26 And they were greatly astonished, saying among themselves, "Who then can be saved?"
27 But Jesus looked at them and said, "With men it is impossible, but not with God; for with God all things are possible."