An all-consuming fire and an illuminating light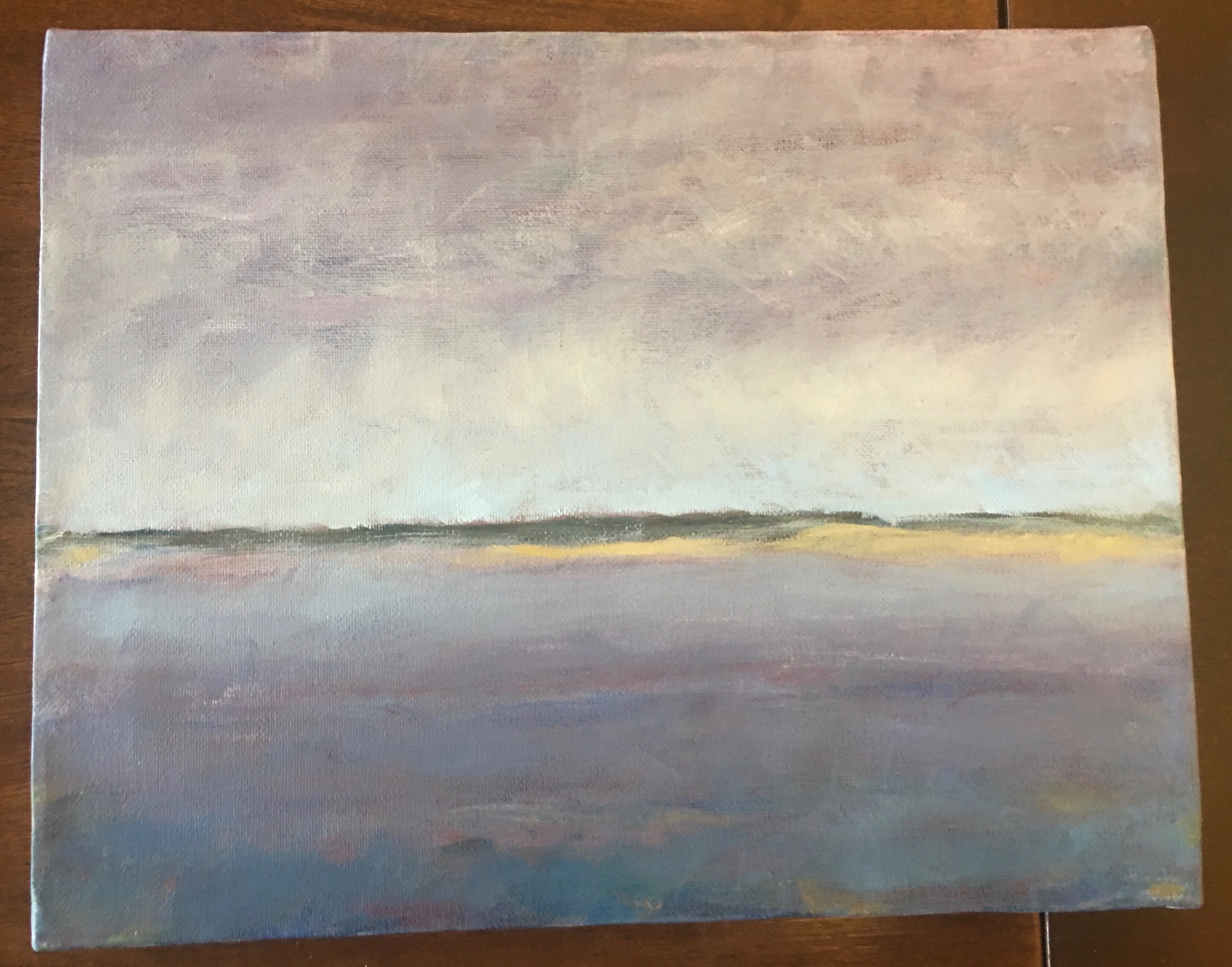 Upon Christ's Second Coming, everyone who has ever lived will see Him in His uncreated light, forever. For "those who worked good deeds in their lifetime will go towards the resurrection of life, while those who worked evil in their lifetime will go towards the resurrection of judgment (John.5:29)". All will be separated at the moment of the final judgement, with the good experiencing paradise as exceedingly good, and radiant, while those who have rejected His love, and whose lives ended without repentance, will look upon Christ as hell, the "all-consuming fire" spoken of in Hebrews 12:29.
It is from Christ's Second Coming that the river of fire will flow forth. For the saints this river of fire will be a golden light, encompassing them as an eternal joy. Whereas, for the demons and the unrepentant, it will be as a burning hell fire. For this is the very reason we read in Luke 2:34, that Christ is "as the fall and the resurrection of many".
"Paradise and hell are not two different places.  (This version is an idolatrous concept.) They signify two different situations (ways), which originate from the same uncreated source, and are perceived by man as two, different experiences (Metropolitan Hierotheos Vlochos)."
For those who reject the healing that has been offered, Christ will be their hell, their separation from the eternal bliss.  For the saints, Christ will be their resurrection into eternal life. This is why Saint John of the Ladder wrote that the uncreated light of Christ is "an all-consuming fire and an illuminating light". This is why we say heaven and hell are not about location, they are about relationship. Heaven and Hell are within the same realm, which is in the presence of God.
"When in the furnace of the blazing flame, Thy holy and faithful Youths proved to be as in a cool, refreshing dew, then did they mystically portray from before that Thou wast to come from a Virgin whom Thy brightness would not burn. As for Thy coming the second time in Thy dread glory as our God, the wondrous Prophet and righteous man, great Daniel, clearly hath foretold, when he cried out and said: I beheld until the thrones were set in place, and the Judge sat for judgment; and then rushed forth the river of that fire, from the which may we be saved by their entreaties, O our Master Christ" (to the melody "Paradise of Eden")
With love in Christ,
Abbot Tryphon
Photo: One of my oil paintings.
Sunday January 6, 2019 / December 24, 2018
32nd Sunday after Pentecost. Tone seven.
Fast. Food with Oil
The Eve of the Nativity of Christ 
Nun-martyr Eugenia of Rome, and with her Martyrs Philip her father, Protus, Hyacinth (Jacinth), Basilla, and Claudia (262).
New Hieromartyr Innocentius (1928).
New Hieromartyr Sergius priest (1942).
Venerable Nicholas the Monk of Bulgaria (9th c.).
Venerable Antioch, monk of Palestine (635), and St. Vitimionus of Scete.
New Martyr Achmed (Ahmet) the Calligrapher (or Architect) of Constantinople (1682) (Greek).
Venerable Aphrodisius, monk of Palestine (6th c.).
The Scripture Readings
John 21:1-14
Breakfast by the Sea
21 After these things Jesus showed Himself again to the disciples at the Sea of Tiberias, and in this way He showed Himself: 22 Simon Peter, Thomas called the Twin, Nathanael of Cana in Galilee, the sons of Zebedee, and two others of His disciples were together. 3 Simon Peter said to them, "I am going fishing."
They said to him, "We are going with you also." They went out and immediately got into the boat, and that night they caught nothing. 4 But when the morning had now come, Jesus stood on the shore; yet the disciples did not know that it was Jesus. 5 Then Jesus said to them, "Children, have you any food?"
They answered Him, "No."
6 And He said to them, "Cast the net on the right side of the boat, and you will find some." So they cast, and now they were not able to draw it in because of the multitude of fish.
7 Therefore that disciple whom Jesus loved said to Peter, "It is the Lord!" Now when Simon Peter heard that it was the Lord, he put on his outer garment (for he had removed it), and plunged into the sea. 8 But the other disciples came in the little boat (for they were not far from land, but about two hundred cubits), dragging the net with fish. 9 Then, as soon as they had come to land, they saw a fire of coals there, and fish laid on it, and bread. 10 Jesus said to them, "Bring some of the fish which you have just caught."
11 Simon Peter went up and dragged the net to land, full of large fish, one hundred and fifty-three; and although there were so many, the net was not broken. 12 Jesus said to them, "Come and eat breakfast." Yet none of the disciples dared ask Him, "Who are You?"—knowing that it was the Lord. 13 Jesus then came and took the bread and gave it to them, and likewise the fish.
14 This is now the third time Jesus showed Himself to His disciples after He was raised from the dead.
Hebrews 11:9-10
9 By faith he dwelt in the land of promise as in a foreign country, dwelling in tents with Isaac and Jacob, the heirs with him of the same promise; 10 for he waited for the city which has foundations, whose builder and maker is God.
Hebrews 11:17-23
The Faith of the Patriarchs
17 By faith Abraham, when he was tested, offered up Isaac, and he who had received the promises offered up his only begotten son, 18 of whom it was said, "In Isaac your seed shall be called," 19 concluding that God was able to raise him up, even from the dead, from which he also received him in a figurative sense.
20 By faith Isaac blessed Jacob and Esau concerning things to come.
21 By faith Jacob, when he was dying, blessed each of the sons of Joseph, and worshiped, leaning on the top of his staff.
22 By faith Joseph, when he was dying, made mention of the departure of the children of Israel, and gave instructions concerning his bones.
The Faith of Moses
23 By faith Moses, when he was born, was hidden three months by his parents, because they saw he was a beautiful child; and they were not afraid of the king's command.
Hebrews 11:32-40
32 And what more shall I say? For the time would fail me to tell of Gideon and Barak and Samson and Jephthah, also of David and Samuel and the prophets: 33 who through faith subdued kingdoms, worked righteousness, obtained promises, stopped the mouths of lions, 34 quenched the violence of fire, escaped the edge of the sword, out of weakness were made strong, became valiant in battle, turned to flight the armies of the aliens. 35 Women received their dead raised to life again.
Others were tortured, not accepting deliverance, that they might obtain a better resurrection. 36 Still others had trial of mockings and scourgings, yes, and of chains and imprisonment. 37 They were stoned, they were sawn in two, were tempted, were slain with the sword. They wandered about in sheepskins and goatskins, being destitute, afflicted, tormented— 38 of whom the world was not worthy. They wandered in deserts and mountains, in dens and caves of the earth.
39 And all these, having obtained a good testimony through faith, did not receive the promise, 40 God having provided something better for us, that they should not be made perfect apart from us.
Matthew 1
The Genealogy of Jesus Christ
1 The book of the genealogy of Jesus Christ, the Son of David, the Son of Abraham:
2 Abraham begot Isaac, Isaac begot Jacob, and Jacob begot Judah and his brothers. 3 Judah begot Perez and Zerah by Tamar, Perez begot Hezron, and Hezron begot Ram. 4 Ram begot Amminadab, Amminadab begot Nahshon, and Nahshon begot Salmon. 5 Salmon begot Boaz by Rahab, Boaz begot Obed by Ruth, Obed begot Jesse, 6 and Jesse begot David the king.
David the king begot Solomon by her who had been the wife of Uriah. 7 Solomon begot Rehoboam, Rehoboam begot Abijah, and Abijah begot Asa. 8 Asa begot Jehoshaphat, Jehoshaphat begot Joram, and Joram begot Uzziah. 9 Uzziah begot Jotham, Jotham begot Ahaz, and Ahaz begot Hezekiah. 10 Hezekiah begot Manasseh, Manasseh begot Amon, and Amon begot Josiah. 11 Josiah begot Jeconiah and his brothers about the time they were carried away to Babylon.
12 And after they were brought to Babylon, Jeconiah begot Shealtiel, and Shealtiel begot Zerubbabel. 13 Zerubbabel begot Abiud, Abiud begot Eliakim, and Eliakim begot Azor. 14 Azor begot Zadok, Zadok begot Achim, and Achim begot Eliud. 15 Eliud begot Eleazar, Eleazar begot Matthan, and Matthan begot Jacob. 16 And Jacob begot Joseph the husband of Mary, of whom was born Jesus who is called Christ.
17 So all the generations from Abraham to David are fourteen generations, from David until the captivity in Babylon are fourteen generations, and from the captivity in Babylon until the Christ are fourteen generations.
Christ Born of Mary
18 Now the birth of Jesus Christ was as follows: After His mother Mary was betrothed to Joseph, before they came together, she was found with child of the Holy Spirit. 19 Then Joseph her husband, being a just man, and not wanting to make her a public example, was minded to put her away secretly. 20 But while he thought about these things, behold, an angel of the Lord appeared to him in a dream, saying, "Joseph, son of David, do not be afraid to take to you Mary your wife, for that which is conceived in her is of the Holy Spirit. 21 And she will bring forth a Son, and you shall call His name Jesus, for He will save His people from their sins."
22 So all this was done that it might be fulfilled which was spoken by the Lord through the prophet, saying: 23 "Behold, the virgin shall be with child, and bear a Son, and they shall call His name Immanuel," which is translated, "God with us."
24 Then Joseph, being aroused from sleep, did as the angel of the Lord commanded him and took to him his wife, 25 and [i]did not know her till she had brought forth her firstborn Son. And he called His name Jesus.