When we feel betrayed by the "dark side" of the Church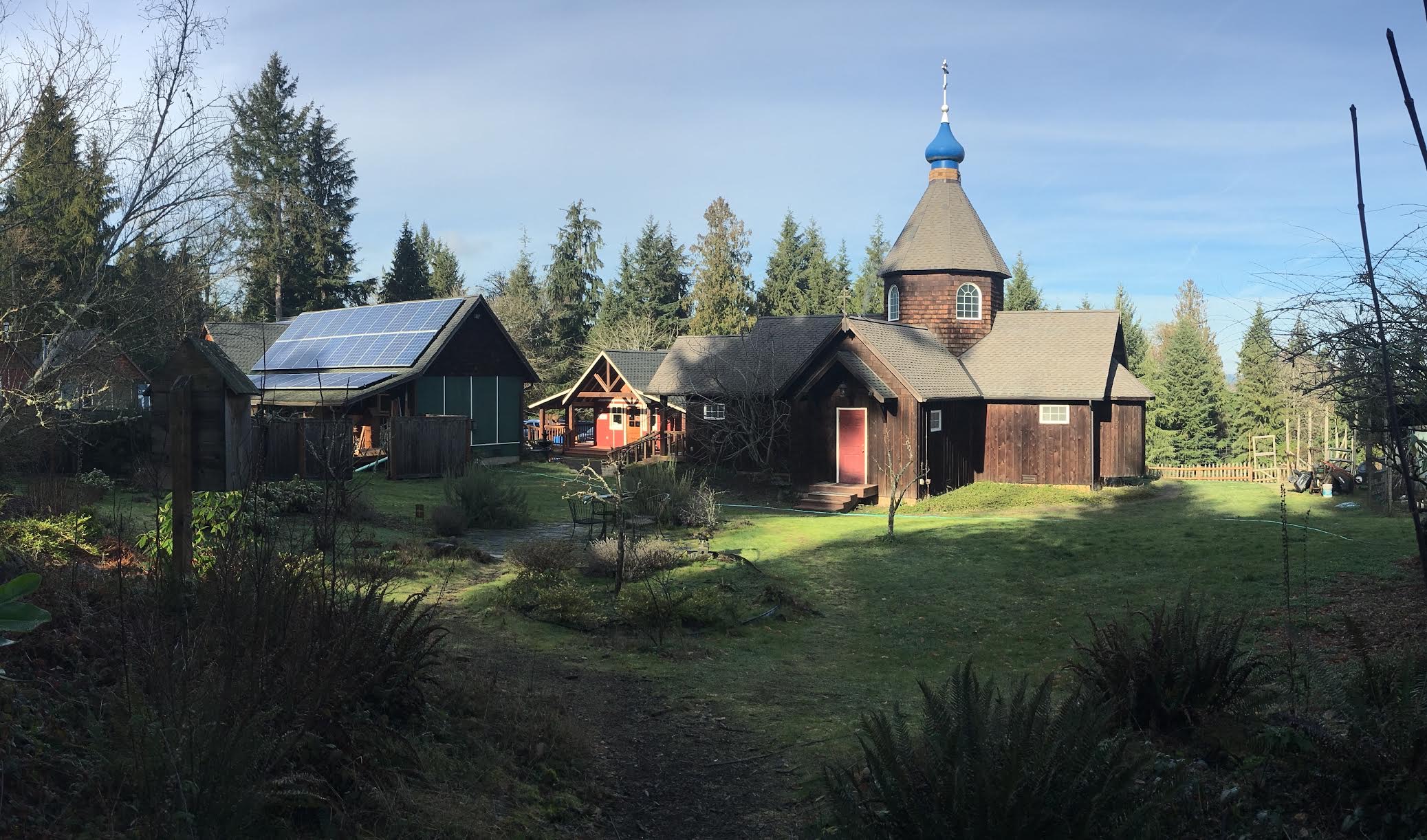 For those who have experienced what has been called the "dark side" of the Church, the struggle to remain faithful to the Orthodox Faith can seem daunting. The dark side is the result of the sinful, fallen nature of all of us who make up the Body of Christ. It is that part of each of us that is yet to have been transformed, and made whole. This is especially difficult for pious believers when that dark side rears it's ugly head through those who serve the Church as her clergy. But if we see this dark side for what it is, and know that it is not actually coming from the Life of the Church, but from the great Enemy of our souls, we realize that our common fallen nature is vulnerable to the attacks of Satan, who as the enemy of God, attacks those who serve the Church with an especially hardened hatred. When priests and bishops are seen as operating in a shameful way, and we see no love in them, we can find ourselves wondering if there is anything to the Church. When the Church fails us, be it her clergy, or fellow members of a parish, we can feel especially betrayed, and wonder why we remain at all.
Like all human institutions, the Church can fall short of her calling, and her special vocation as hospital of the soul, can appear no different than any other human institution. Rather than receiving the needed love, and the resulting healing of the soul, the parishioner may feel as thought they've been abused. Parish intrigue can turn the hospital into an insane asylum, and we come away feeling hurt and disrespected. We look at political organizations, businesses, institutions of higher education, and other human based institutions, and see this dark side of the human condition, and we can see that this dark side is really not about the divinely instituted Church, nor her clergy, but about the Evil One.
When we look at our common enemy, we see that this dark side is really not about the Church, but about ourselves, and our own common failure to submit our whole selves, and all our life, into the hands of Our Saviour. It is in this submission to Christ, that healing will take place, and we will be made whole. That is the point in which we can stop blaming our clergy, or our bishops, and take the blame upon ourselves. The dark side is coming from within our own fallen nature, and it is we who are in need of acting according to the gospel message. We are the enemy of Christ, and it is our sin that is responsible for the dark side that resides within the life of Christ's Church.
When we confront our own fallen nature, and blame only ourselves for the debilitating dark side, we usher in the Light of Christ, and all is made whole. When we've done that, we are no longer able to see the sin of others, and we look upon everyone that seems to have failed us, in a new light. We look at them as Christ. Be it Christ crucified, or Christ glorified, we see only Christ. It is then that we emerge out of the long, dark tunnel, having been purified by the action of the Holy Spirit. We are made whole (holy), and the failures of others are no longer noticed by us, and we see only the love of Christ in the faces of our brothers and sisters. The dark side is transformed, and we are made stronger for having suffered as we did, and we will have experienced the truth in the saying that God allows difficulties, humiliations, and hardships, as the way to draw us closer to Him, and make us stronger.
When this happens, we will know that God is Our Father, and He desires His children to grow in wisdom and strength. Because of His great love for us, He allows us to experience pain and rejection, knowing it will make us stronger. Just as an earthly father knows an overprotected child does not grow in wisdom and strength, God, as the Good Father, changes us into loving, compassionate, and giving persons, and the darkness is no more.
With love in Christ,
Abbot Tryphon
Sunday January 27, 2019 / January 14, 2019
35th Sunday after Pentecost. Tone two.
Apodosis of the Theophany.
The Holy Fathers slain at Sinai and Raithu: Isaiah, Sabbas, Moses and his disciple Moses, Jeremiah, Paul, Adam, Sergius, Domnus, Proclus, Hypatius, Isaac, Macarius, Mark, Benjamin, Eusebius, Elias, and others (4th-5th c.).
St. Nina (Nino), equal-to-the-Apostles, enlightener of Georgia (335).
New Martyrs bishop Ambrosius (Gudko) and others slain at Raithu Monastery near Kazan (1918).
Venarable John confessor (1961).
Venerable Joseph Analytinus of Raithu Monastery (4th c.).
Venerable Theodulus, son of Venerable Nilus of Sinai (5th c.).
Venerable Stephen, abbot of Chenolakkos Monastery near Chalcedon (716).
Martyr Agnes.
St. Kentigern (Mungo), first bishop of Strath-clyde (Glasgow), Scotland (612) (Celtic & British).
St. Sava I, enlightener and first archbishop of Serbia (1235).
St. Meletius, bishop of Ryazan, missionary to Yakutia (1900).
The Scripture Readings
Mark 16:1-8
He Is Risen
16 Now when the Sabbath was past, Mary Magdalene, Mary the mother of James, and Salome bought spices, that they might come and anoint Him. 2 Very early in the morning, on the first day of the week, they came to the tomb when the sun had risen. 3 And they said among themselves, "Who will roll away the stone from the door of the tomb for us?" 4 But when they looked up, they saw that the stone had been rolled away—for it was very large. 5 And entering the tomb, they saw a young man clothed in a long white robe sitting on the right side; and they were alarmed.
6 But he said to them, "Do not be alarmed. You seek Jesus of Nazareth, who was crucified. He is risen! He is not here. See the place where they laid Him. 7 But go, tell His disciples—and Peter—that He is going before you into Galilee; there you will see Him, as He said to you."
8 So they went out quickly and fled from the tomb, for they trembled and were amazed. And they said nothing to anyone, for they were afraid.
Colossians 3:12-16
Character of the New Man
12 Therefore, as the elect of God, holy and beloved, put on tender mercies, kindness, humility, meekness, longsuffering; 13 bearing with one another, and forgiving one another, if anyone has a complaint against another; even as Christ forgave you, so you also must do. 14 But above all these things put on love, which is the bond of perfection. 15 And let the peace of God rule in your hearts, to which also you were called in one body; and be thankful. 16 Let the word of Christ dwell in you richly in all wisdom, teaching and admonishing one another in psalms and hymns and spiritual songs, singing with grace in your hearts to the Lord.
Luke 18:18-27
Jesus Counsels the Rich Young Ruler
18 Now a certain ruler asked Him, saying, "Good Teacher, what shall I do to inherit eternal life?"
19 So Jesus said to him, "Why do you call Me good? No one is good but One, that is, God. 20 You know the commandments: 'Do not commit adultery,' 'Do not murder,' 'Do not steal,' 'Do not bear false witness,' 'Honor your father and your mother.' "
21 And he said, "All these things I have kept from my youth."
22 So when Jesus heard these things, He said to him, "You still lack one thing. Sell all that you have and distribute to the poor, and you will have treasure in heaven; and come, follow Me."
23 But when he heard this, he became very sorrowful, for he was very rich.
With God All Things Are Possible
24 And when Jesus saw that he became very sorrowful, He said, "How hard it is for those who have riches to enter the kingdom of God! 25 For it is easier for a camel to go through the eye of a needle than for a rich man to enter the kingdom of God."
26 And those who heard it said, "Who then can be saved?"
27 But He said, "The things which are impossible with men are possible with God."