Clinging to past regrets can be a rejection of the very meaning of repentance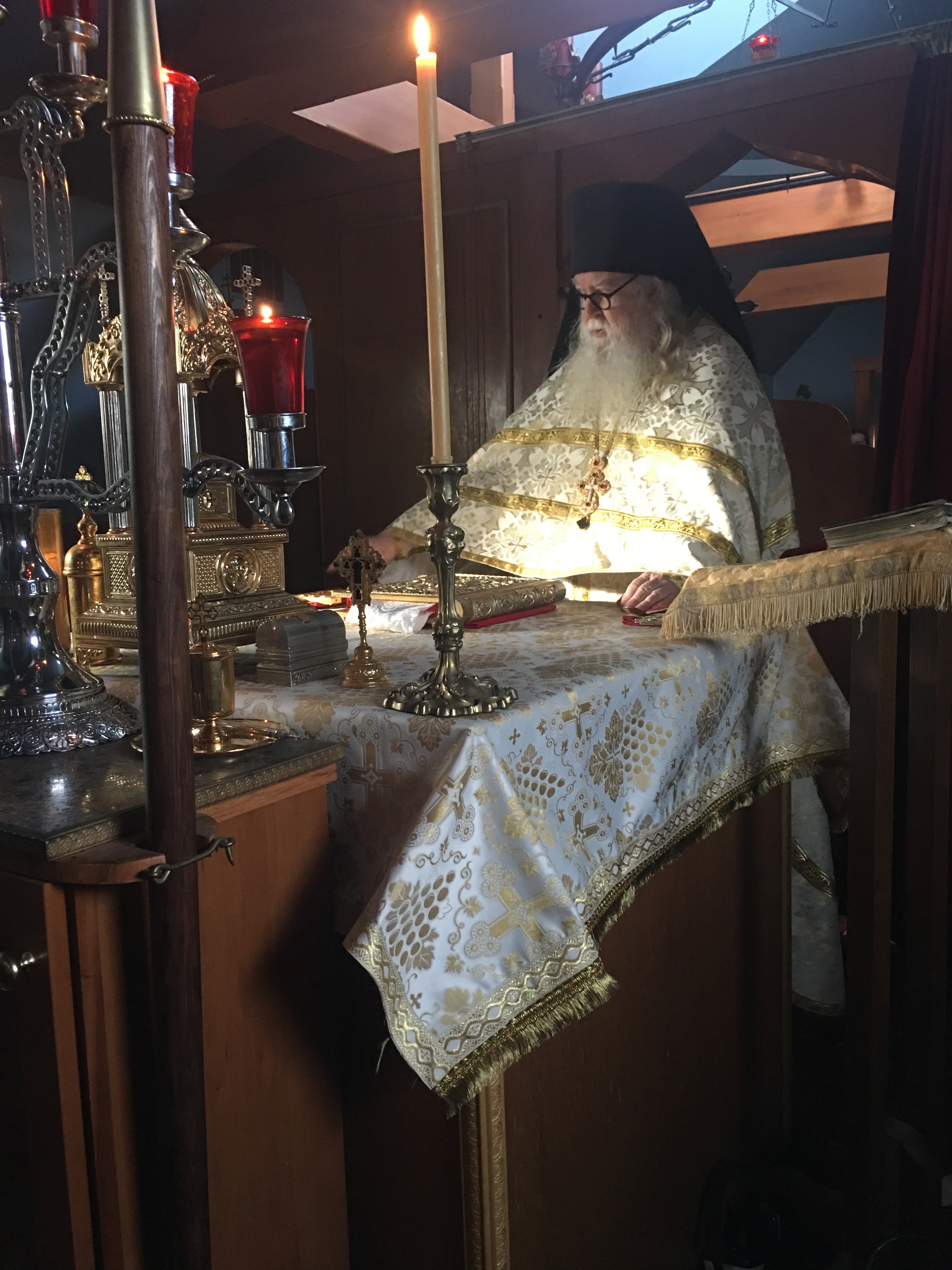 Transformation is not something that happens in an instant, but is a journey towards holiness, and as long as we look to the future with hope, transformation of the heart continues, and our past becomes but a fading memory.
There are many people who cling to memories of past sins, holding on to guilt and shame, reliving things long ago confessed, as though they happened yesterday. They struggle with regrets, often revisiting shame as though they were archeologists, digging for historical artifacts that must be preserved.
Such is not the case with God, for His interest is not in our past, but in our future. Confessed sins are counted as nothing, for God looks with interest on the transformed heart that has been made anew, with contrition. God looks to our future, for His loving mercy is upon the man who has confessed his sin, and that sin is counted as nothing. God is interested in what we are doing with our future, and as a loving Father takes pleasure in the steps we take in our journey towards Him.
For us to look back is to reject the very role of confession, for if we cling to past regrets, we are rejecting the very meaning of repentance, which means a change of heart and taking a direction that is all about the future.
Love in Christ,
Abbot Tryphon
Friday January 11, 2019 / December 29, 2018
33rd Week after Pentecost. Tone seven.
Sviatki. Fast-free
The 14,000 Infants (Holy Innocents) slain by Herod at Bethlehem (1st c.).
Venerable Marcellus, abbot of the monastery of the Unsleeping Ones (485).
St.Basiliscus the Hesychast of Siberia (1824).
New Hieromartyr Theodosius priests (1938).
Virgin-martyrs Natalia, Natalia, Eudokia, Anna, Matrona, Barbara, Anna, Eudokia, Ephrosia, Agrippina and Natalia (1942).
Venerable Mark the Grave-digger of the Kiev Caves (11th c.).
Sts. Theophilus and John of the Kiev Caves (11th-12th c.).
Venerable Theophilus of Luga and Omutch (1412).
Venerable Laurence of Chernigov (1950).
Venerable Thaddeus, confessor, of the Studion (818).
Venerable Benjamin, monk, of Nitria in Egypt (392).
Venerable Athenodorus, disciple of St. Pachomius the Great (4th c.).
St. George, bishop of Nicomedia (9th c.).
St. Trophimus, first bishop of Aries (3rd c.).
Commemoration of all Orthodox Christians who died from hunger, thirst, the sword, and freezing.
The Scripture Readings
2 Peter 1:1-10
Greeting the Faithful
1 Simon Peter, a bondservant and apostle of Jesus Christ,
To those who have obtained like precious faith with us by the righteousness of our God and Savior Jesus Christ:
2 Grace and peace be multiplied to you in the knowledge of God and of Jesus our Lord, 3 as His divine power has given to us all things that pertain to life and godliness, through the knowledge of Him who called us by glory and virtue, 4 by which have been given to us exceedingly great and precious promises, that through these you may be partakers of the divine nature, having escaped the corruption that is in the world through lust.
Fruitful Growth in the Faith
5 But also for this very reason, giving all diligence, add to your faith virtue, to virtue knowledge, 6 to knowledge self-control, to self-control perseverance, to perseverance godliness, 7 to godliness brotherly kindness, and to brotherly kindness love. 8 For if these things are yours and abound, you will be neither barren nor unfruitful in the knowledge of our Lord Jesus Christ. 9 For he who lacks these things is shortsighted, even to blindness, and has forgotten that he was cleansed from his old sins.
10 Therefore, brethren, be even more diligent to make your call and election sure, for if you do these things you will never stumble;
Mark 12:1-12
The Parable of the Wicked Vinedressers
12 Then He began to speak to them in parables: "A man planted a vineyard and set a hedge around it, dug a place for the wine vat and built a tower. And he leased it to vinedressers and went into a far country. 2 Now at vintage-time he sent a servant to the vinedressers, that he might receive some of the fruit of the vineyard from the vinedressers. 3 And they took him and beat him and sent him away empty-handed. 4 Again he sent them another servant, and at him they threw stones, wounded him in the head, and sent him away shamefully treated. 5 And again he sent another, and him they killed; and many others, beating some and killing some.6 Therefore still having one son, his beloved, he also sent him to them last, saying, 'They will respect my son.' 7 But those vinedressers said among themselves, 'This is the heir. Come, let us kill him, and the inheritance will be ours.' 8 So they took him andkilled him and cast him out of the vineyard.
9 "Therefore what will the owner of the vineyard do? He will come and destroy the vinedressers, and give the vineyard to others.10 Have you not even read this Scripture:
'The stone which the builders rejected
Has become the chief cornerstone.
11 This was the Lord's doing,
And it is marvelous in our eyes'?"
12 And they sought to lay hands on Him, but feared the multitude, for they knew He had spoken the parable against them. So they left Him and went away.