Christ calls us to ultimate happiness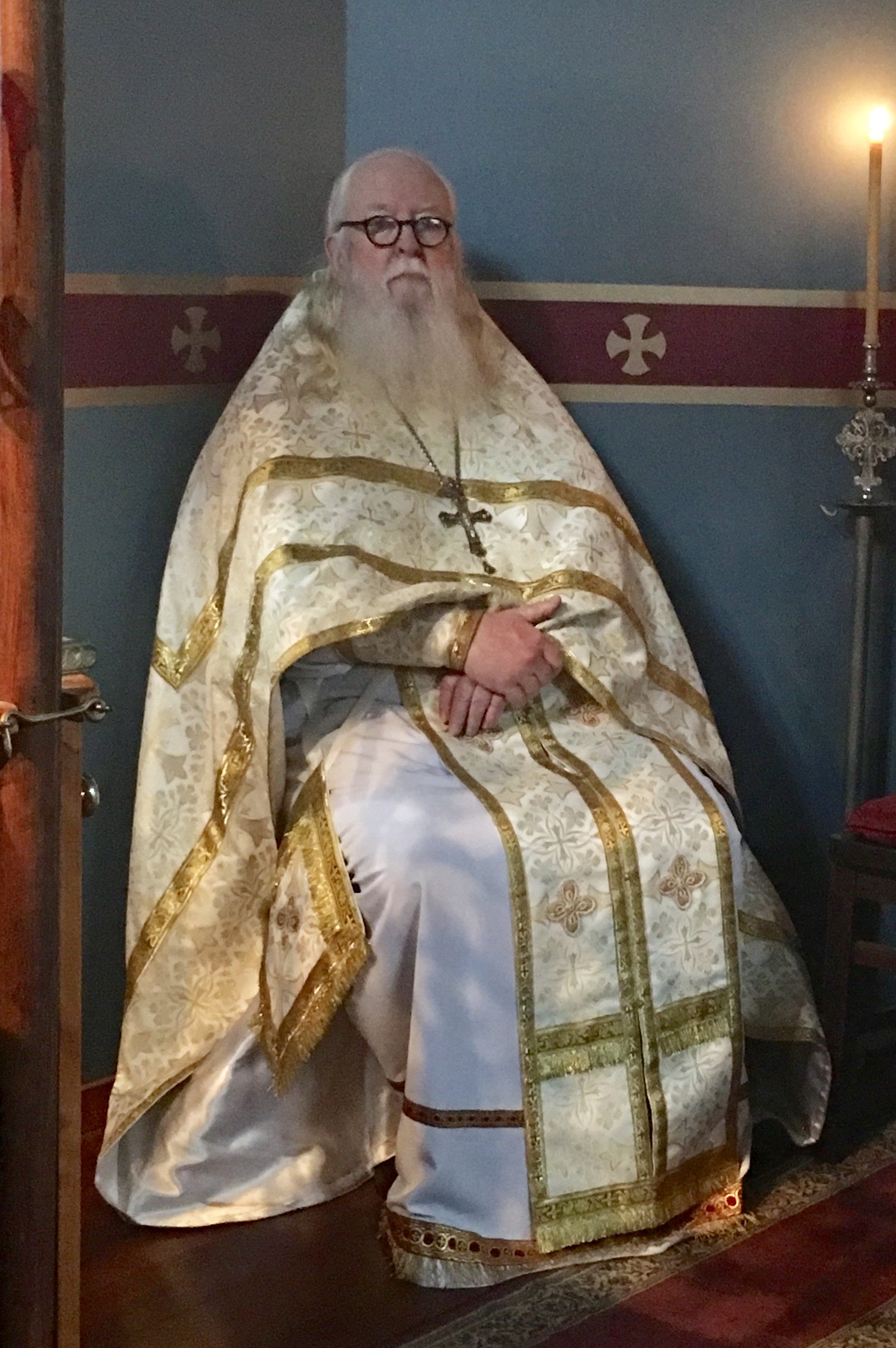 As Orthodox Christians, we must conduct ourselves as children of the Most High. We must align our own will, our own desires, and our own hearts, to reflect our relationship with God. Our lives must reflect our love for Christ, and our desire to be numbered among His people. Even though we are unworthy of the honor, we must make sure our lives reflect our baptism in Christ. By His grace we must struggle to live pure and holy lives, ever cooperating with the grace Our Lord bestows upon us. Our life is a noble calling, and one that will bring us ultimate happiness.
With love in Christ,
Abbot Tryphon
Thursday January 10, 2019 / December 28, 2018
33rd Week after Pentecost. Tone seven.
Sviatki. Fast-free
The 20,000 Martyrs of Nicomedia, including Glycerius, Zeno, Theophilus, Dorotheus, Mardonius, Migdonius, Indes, Gorgonius, Peter, Euthymius, and the virgins Agape, Domna, Theophila and others (302).
St. Cornelius, monk of Krypets Monastery in Pskov (1903).
New Hieromartyrs Nikodim, bishop of Belgorod and Arcadius deacon (1918).
New Hieromartyr Alexander priest (1920).
New Hieromartyrs Theoctistus, Leonid, Nicholas priests (1937).
New Hieromartyr Aretha priest (1938).
Venerable Ignatius, monk, of Loma (Vologda) (1591).
Apostle Nicanor the Deacon (34).
Venerable Simon the Myrrh-gusher, founder of Simonopetra Monastery, Mt. Athos (1287).
Venerable Babylas of Tarsus in Cilicia.
St. Wunibald, abbot of Heidenheim (1591) (Germany).
Martyr Secundus (Greek).
The Scripture Readings
1 Peter 4:12-5:5
Suffering for God's Glory
12 Beloved, do not think it strange concerning the fiery trial which is to try you, as though some strange thing happened to you; 13 but rejoice to the extent that you partake of Christ's sufferings, that when His glory is revealed, you may also be glad with exceeding joy. 14 If you are reproached for the name of Christ, blessed are you, for the Spirit of glory and of God rests upon you. On their part He is blasphemed, but on your part He is glorified. 15 But let none of you suffer as a murderer, a thief, an evildoer, or as a busybody in other people's matters. 16 Yet if anyone suffers as a Christian, let him not be ashamed, but let him glorify God in this matter.
17 For the time has come for judgment to begin at the house of God; and if it begins with us first, what will be the end of those who do not obey the gospel of God? 18 Now
"If the righteous one is scarcely saved,
Where will the ungodly and the sinner appear?"
19 Therefore let those who suffer according to the will of God commit their souls to Him in doing good, as to a faithful Creator.
Shepherd the Flock
5 The elders who are among you I exhort, I who am a fellow elder and a witness of the sufferings of Christ, and also a partaker of the glory that will be revealed: 2 Shepherd the flock of God which is among you, serving as overseers, not by compulsion but willingly, not for dishonest gain but eagerly; 3 nor as being lords over those entrusted to you, but being examples to the flock; 4 and when the Chief Shepherd appears, you will receive the crown of glory that does not fade away.
Submit to God, Resist the Devil
5 Likewise you younger people, submit yourselves to your elders. Yes, all of you be submissive to one another, and be clothed with humility, for
"God resists the proud,
But gives grace to the humble."
Mark 11:27-33
Jesus' Authority Questioned
27 Then they came again to Jerusalem. And as He was walking in the temple, the chief priests, the scribes, and the elders came to Him. 28 And they said to Him, "By what authority are You doing these things? And who gave You this authority to do these things?"
29 But Jesus answered and said to them, "I also will ask you one question; then answer Me, and I will tell you by what authority I do these things: 30 The baptism of John—was it from heaven or from men? Answer Me."
31 And they reasoned among themselves, saying, "If we say, 'From heaven,' He will say, 'Why then did you not believe him?' 32 But if we say, 'From men' "—they feared the people, for all counted John to have been a prophet indeed. 33 So they answered and said to Jesus, "We do not know."
And Jesus answered and said to them, "Neither will I tell you by what authority I do these things."