We can never be sure what is or is not a misfortune until it all plays out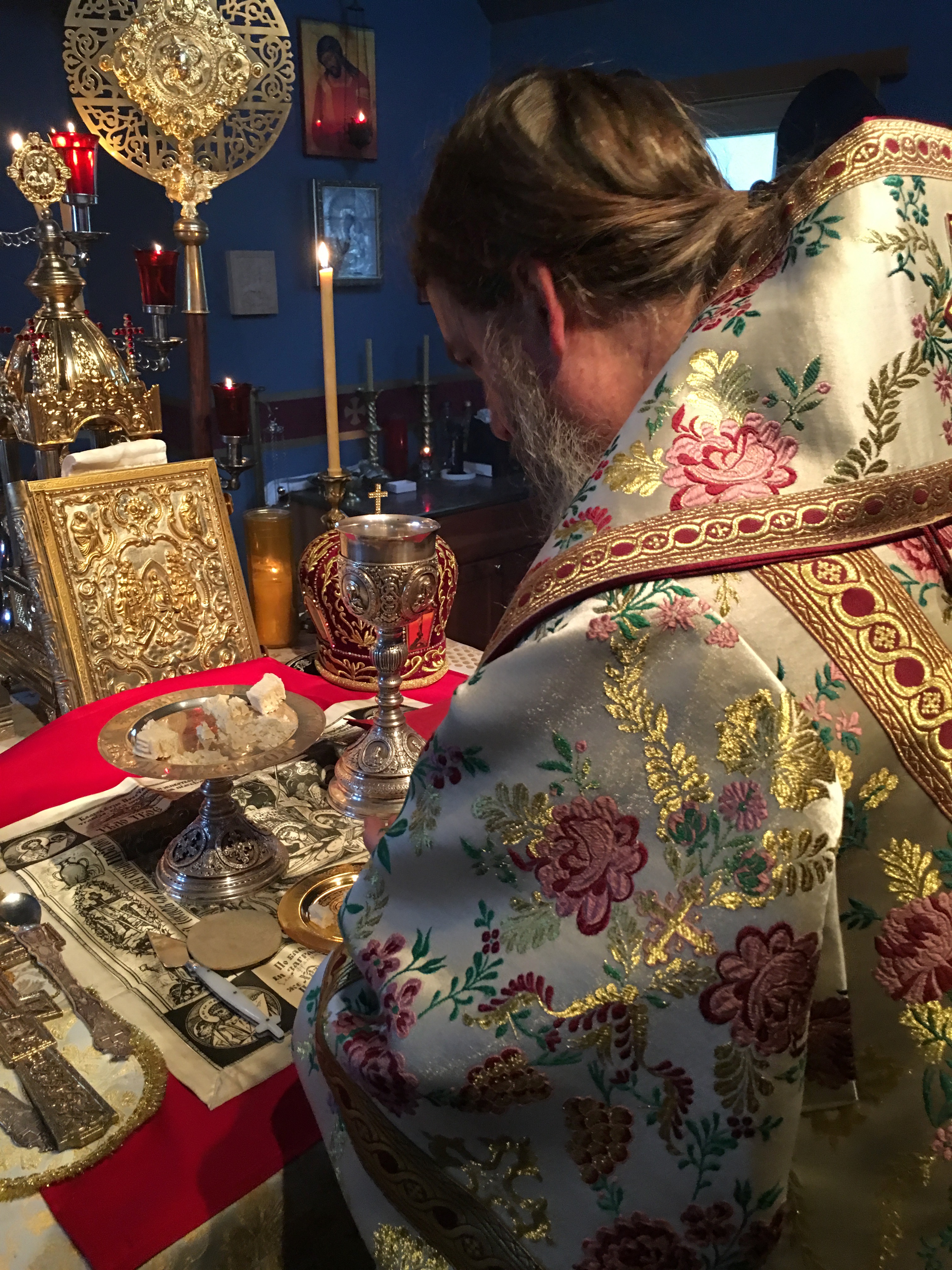 Our power went out during a major wind storm  at 1:20 am Sunday morning, and was off until the Little Entrance of the Nativity Liturgy.  After exactly 33 hours (like the 33 years of Our Lord's ministry on earth), the lights came back on during the Little Entrance, while the monastic choir was singing the words, "…has shone upon the world the light…".
Bishop Theodosy of Seattle, one of two vicar bishops under Archbishop Kyrill, came to the monastery on the 8th of January, to celebrate a Hierarchical Liturgy with our monastic brotherhood. Once again, the power went out, leaving us to serve in a darkened church. Just as I was thinking we'd likely be without power for another lengthy period, the lights came back on, just as our bishop was saying the Epiclesis (the calling down of the Holy Spirit upon the gifts of bread and wine, to make them the Body and Blood of Christ). Given the moment this happened, this miracle seemed even more powerful than the Nativity Liturgy's miracle of the light.
A priest friend, upon hearing of the first miracle, suggested there are perhaps two great lessons there – first that we can never be sure what is or is not a misfortune until it all plays out. So the loss of power, at first an inconvenience, turned out to be a blessing. And secondly, our lives are full of "coincidences" that simply beg to be interpreted as "messages from God" if only we are willing to see them that way.
With love in Christ,
Abbot Tryphon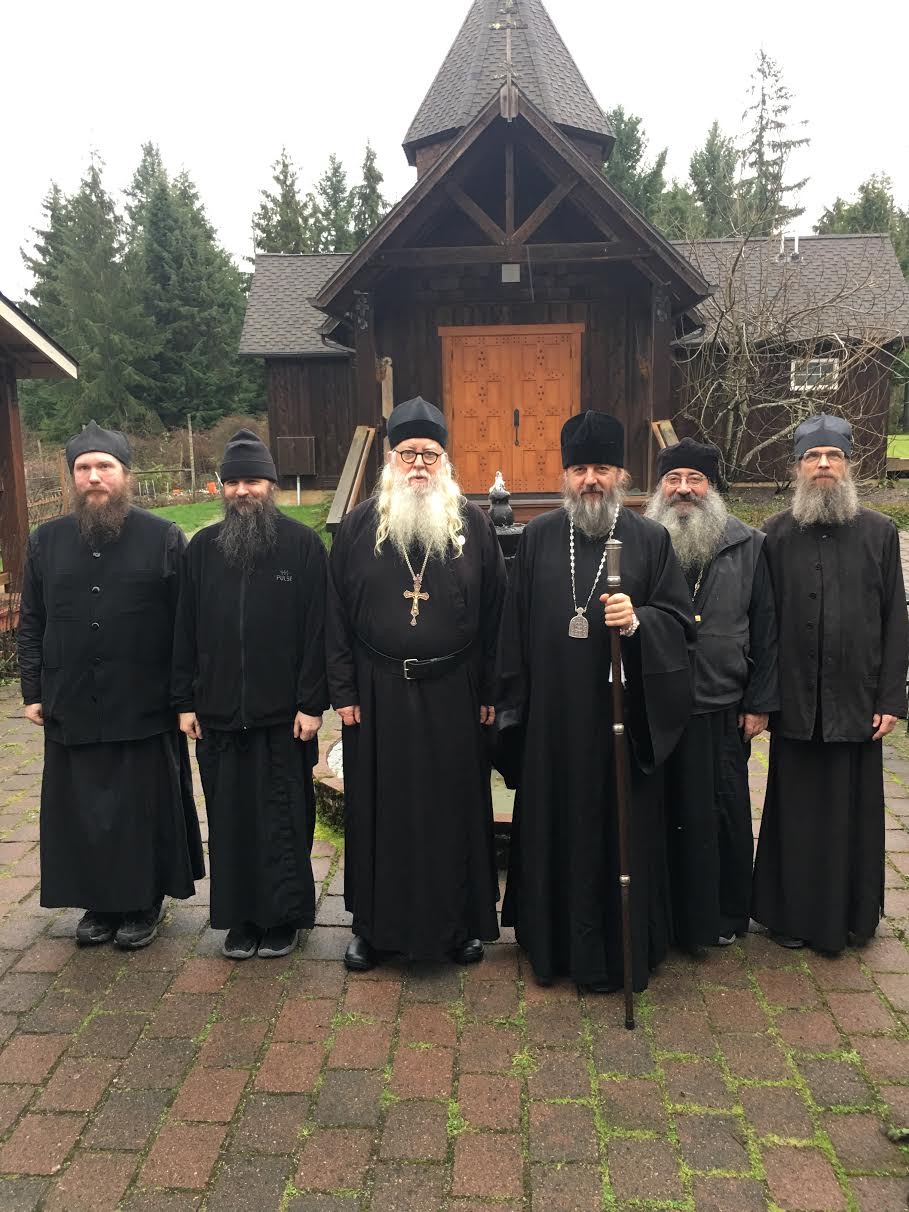 Wednesday January 9, 2019 / December 27, 2018
33rd Week after Pentecost. Tone seven.
Sviatki. Fast-free
Holy Protomartyr and Archdeacon Stephen (34).
Venerable Theodore Graptus ("the Branded") of Palestine and Bithynia, confessor (840), brother of St. Theophanes the Confessor and Hymnographer (850).
New Hieromartyrs Tikhon, archbishop of Voronezh and with him 160 martyred priests (1919).
Virgin-Martyr Antonina (1937).
St. Theodore, archbishop of Constantinople (686).
Uncovering of Relics (1514) of Venerable Pherapont of Mozhaisk, Luzhetsk.
Venerable Luke, monk, of Tryglia.
St. Maximus, bishop of Alexandria (282).
St. Maurice and the Theban Legion. (Candidus, Innocent, Exuperius and 6,600 others) (302).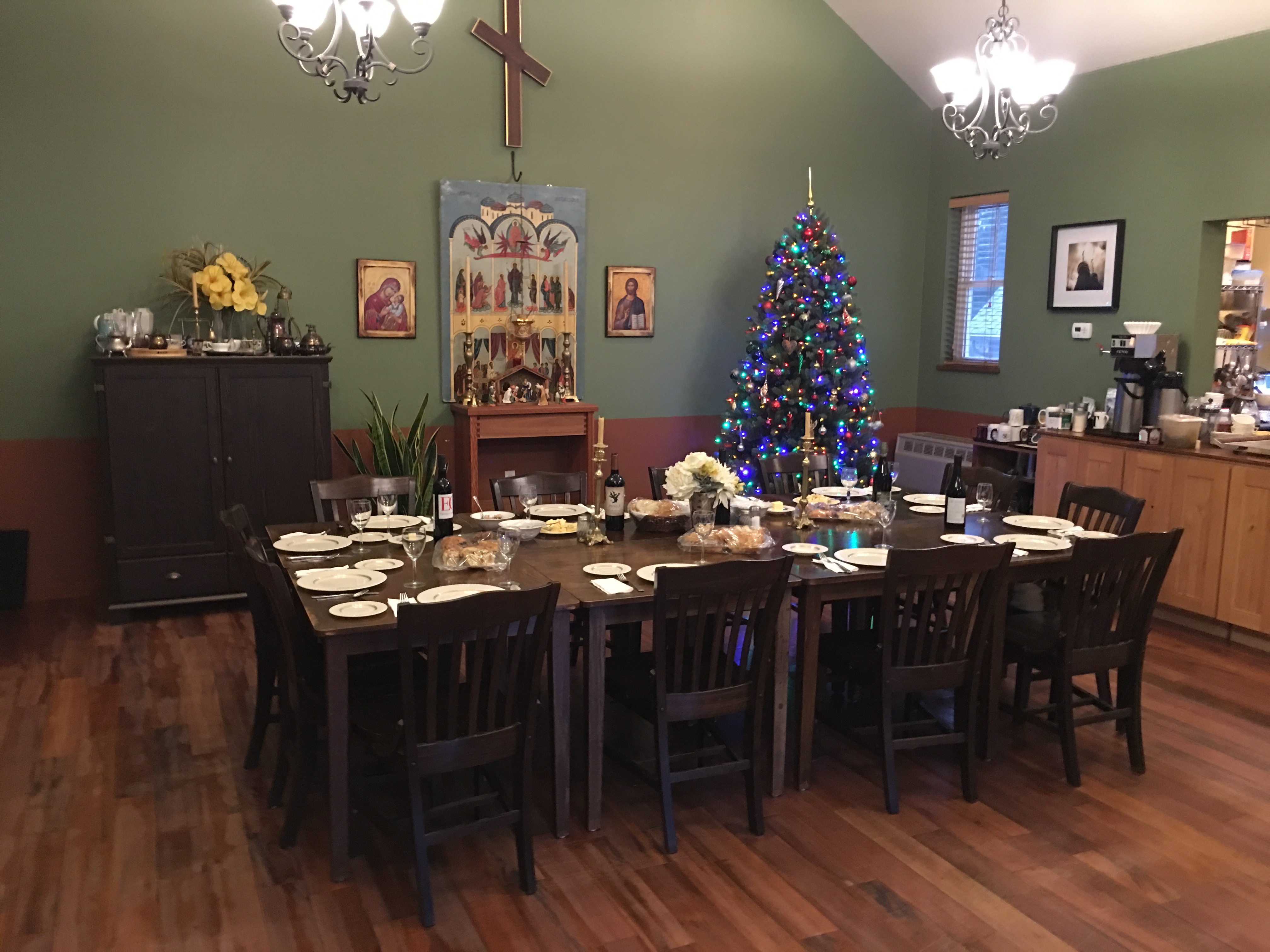 The Scripture Readings
1 Peter 4:1-11
Christ's Example to Be Followed
4 Therefore, since Christ suffered for us in the flesh, arm yourselves also with the same mind, for he who has suffered in the flesh has ceased from sin, 2 that he no longer should live the rest of his time in the flesh for the lusts of men, but for the will of God. 3 For we have spent enough of our past lifetime in doing the will of the Gentiles—when we walked in lewdness, lusts, drunkenness, revelries, drinking parties, and abominable idolatries. 4 In regard to these, they think it strange that you do not run with them in the same flood of dissipation, speaking evil of you. 5 They will give an account to Him who is ready to judge the living and the dead. 6 For this reason the gospel was preached also to those who are dead, that they might be judged according to men in the flesh, but live according to God in the spirit.
Serving for God's Glory
7 But the end of all things is at hand; therefore be serious and watchful in your prayers. 8 And above all things have fervent love for one another, for "love will cover a multitude of sins." 9 Be hospitable to one another without grumbling. 10 As each one has received a gift, minister it to one another, as good stewards of the manifold grace of God. 11 If anyone speaks, let him speak as the oracles of God. If anyone ministers, let him do it as with the ability which God supplies, that in all things God may be glorified through Jesus Christ, to whom belong the glory and the dominion forever and ever. Amen.
Mark 11:23-26
23 For assuredly, I say to you, whoever says to this mountain, 'Be removed and be cast into the sea,' and does not doubt in his heart, but believes that those things he says will be done, he will have whatever he says. 24 Therefore I say to you, whatever things you ask when you pray, believe that you receive them, and you will have them.
Forgiveness and Prayer
25 "And whenever you stand praying, if you have anything against anyone, forgive him, that your Father in heaven may also forgive you your trespasses. 26 But if you do not forgive, neither will your Father in heaven forgive your trespasses."