Passing on the gift of love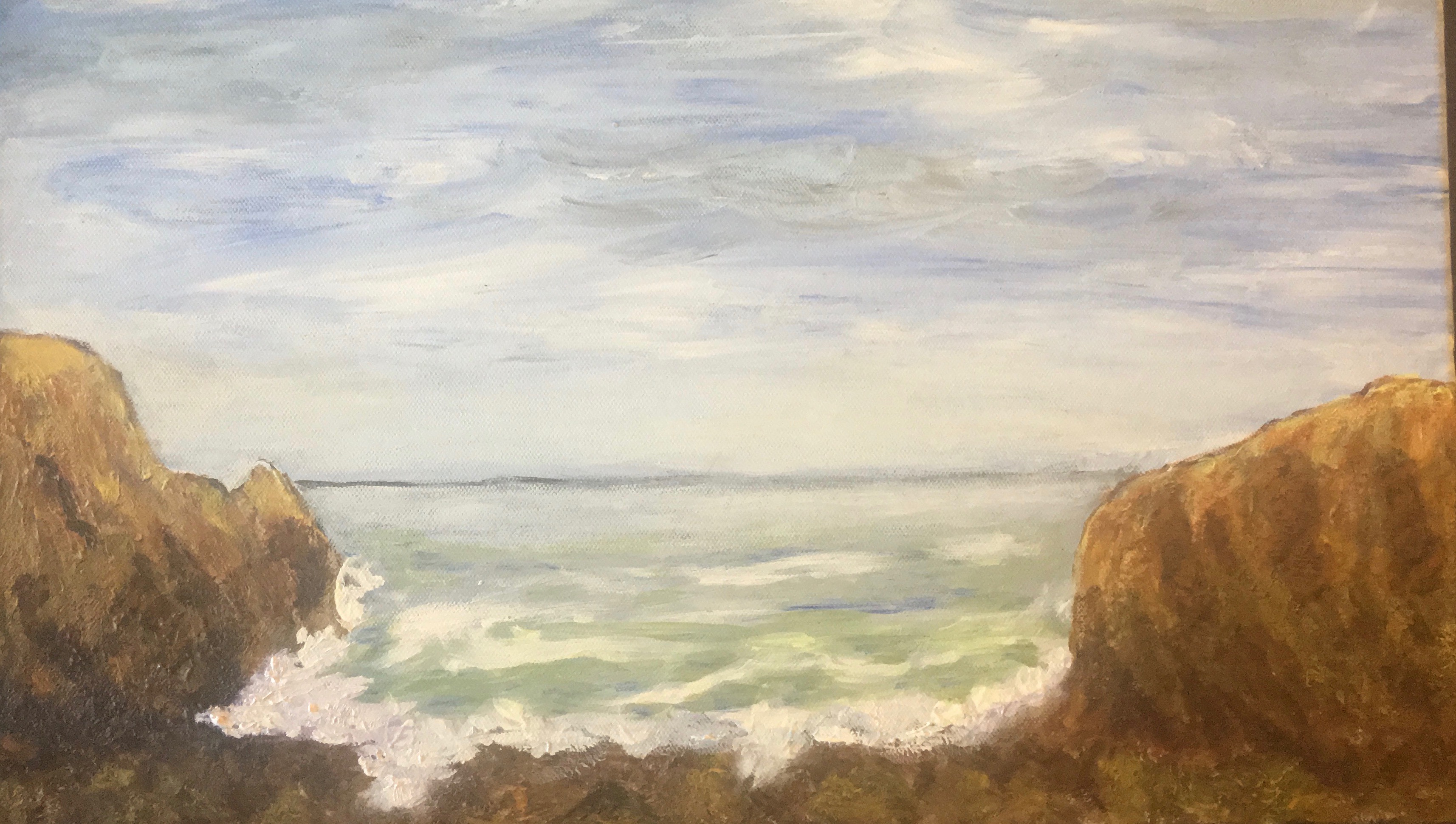 My father was a golf pro in Spokane, Washington, during my grade and early middle school years, and the country club was the center of our family's social life. My brother, Dwayne, and I use to play an average of 18 to 36 holes of golf every day, during the summer months (when we weren't fly fishing in the Spokane River). Our whole family golfed together, although my mother's primary love was music. She was a church organist and choir director, and eventually became a piano and organ teacher.
My first job was to fill the coin operated water cooler, with bottles of soda pop. When we moved from Spokane, Washington, to Sandpoint, Idaho, where my dad became the pro for a small country club, I took on my second job, at the age of sixteen, driving the large tractor that was used to cut the grass for the fairways. Those early years were wonderful, and I often think of how lucky I was to have been blessed with such wonderful, loving, parents.
Our home in Sandpoint, was on the lake, with views of forested mountains off in the distance. Is it any wonder I am so happy living on an island, surrounded by forest, for the forests and lakes of Northern Idaho were so prominent a part of the environment of my youth.
I was fortunate to have had a close relationship with both my father and mother during the last years of their lives. As an adult, I was gifted with enough time to have let both my parents know how much I loved them, and how I was a product of both their lives. I was able to tell my dad that I saw much of him, within myself. His humor, comfortableness with all kinds of people, joy of life, love of history, and, even his size (he was a big man), have been inherited by me, his son.
My mother's love of music, architecture and interior design, are also a part of me, leaving me with the skills to work with our architect on the design of this monastery, and to personally design all the interiors of our monastic buildings. I am clearly the inheritor of the best that my parents displayed in their lives, and I will forever be grateful to them.
Yet, the most important gift I received from my parents, was the gift of love. They loved me, and demonstrated their love for me throughout their lives. They also showed me how to love others, and that ability to be willing to be open to love, and to demonstrate love, eventually allowed me to love God.
It was from my parents that I discovered that God was not simply there as a cosmic problem solver, or gift giver, or but was, like them, One Who loved me. God, like my parents, first loved me, and the lessons of love that I learned from my parents, enabled me to be open to the love of God. In turn, the gift of love that came from my parents, allowed me to see God as not my own private possession, but One Whom I wanted to share with others.
I often think how wonderful it would be if I were able to share a glass of wine in our monastery's library/commons, with my beloved parents. There is a truism that says, "no matter how old you are, when you lose your parents, you become an orphan".
Love in Christ,
Abbot Tryphon
Photo: My latest oil painting.
Saturday January 12, 2019 / December 30, 2018
33rd Week after Pentecost. Tone seven.
Sviatki. Fast-free
Saturday after the Nativity and before the Baptism of Our Lord and God and Saviour Jesus Christ
St. Macarius, metropolitan of Moscow (1563).
Virgin-martyr Anysia at Thessalonica (298).
Martyr Zoticus of Constantinople, feeder of orphans (4th c.).
New Hieromartyr Priest Sergius Florinsky of Rakvere, Estonia (1918).
Virgin-martyr Mary (1946).
Apostle Timon the Deacon (1st c.).
Martyr Philoterus of Nicomedia, and with him six soldiers and one count (311).
Venerable Theodora, nun of Caesarea in Cappadocia (8th cen.).
Venerable Theodora, nun, of Constantinople (940).
New Martyr Gideon of Karakallou, Mt. Athos (1818) (Greek).
Martyrs Magistrianus, Paulinus, Umbrius, Verus, Severus, Callistratus, Florentius, Arianus, Anthimus, Ubricius, Isidore, Euculus, Sampson, Studius, and Thespesius, who suffered under Julian the Apostate (4th c.).
Opening of the relics (1652) of Venerable Daniel of Pereyaslavl (1540).
St. Egwin, bishop of Worcester (717) (Celtic & British).
St. Tryphon, bishop of Rostov (1468).
St. Leo the Archimandrite (Greek).
St. Isaacius of Dalmaton (Greek).
The Scripture Readings
John 10:1-9
Jesus the True Shepherd
10 "Most assuredly, I say to you, he who does not enter the sheepfold by the door, but climbs up some other way, the same is a thief and a robber. 2 But he who enters by the door is the shepherd of the sheep. 3 To him the doorkeeper opens, and the sheep hear his voice; and he calls his own sheep by name and leads them out. 4 And when he brings out his own sheep, he goes before them; and the sheep follow him, for they know his voice. 5 Yet they will by no means follow a stranger, but will flee from him, for they do not know the voice of strangers." 6 Jesus used this illustration, but they did not understand the things which He spoke to them.
Jesus the Good Shepherd
7 Then Jesus said to them again, "Most assuredly, I say to you, I am the door of the sheep. 8 All who ever came before Me are thieves and robbers, but the sheep did not hear them. 9 I am the door. If anyone enters by Me, he will be saved, and will go in and out and find pasture.
1 Timothy 6:11-16
The Good Confession
11 But you, O man of God, flee these things and pursue righteousness, godliness, faith, love, patience, gentleness. 12 Fight the good fight of faith, lay hold on eternal life, to which you were also called and have confessed the good confession in the presence of many witnesses. 13 I urge you in the sight of God who gives life to all things, and before Christ Jesus who witnessed the good confession before Pontius Pilate, 14 that you keep this commandment without spot, blameless until our Lord Jesus Christ's appearing, 15 which He will manifest in His own time, He who is the blessed and only Potentate, the King of kings and Lord of lords, 16 who alone has immortality, dwelling in unapproachable light, whom no man has seen or can see, to whom be honor and everlasting power. Amen.
Matthew 12:15-21
Behold, My Servant
15 But when Jesus knew it, He withdrew from there. And great multitudes followed Him, and He healed them all. 16 Yet He warned them not to make Him known, 17 that it might be fulfilled which was spoken by Isaiah the prophet, saying:
18 "Behold! My Servant whom I have chosen,
My Beloved in whom My soul is well pleased!
I will put My Spirit upon Him,
And He will declare justice to the Gentiles.
19 He will not quarrel nor cry out,
Nor will anyone hear His voice in the streets.
20 A bruised reed He will not break,
And smoking flax He will not quench,
Till He sends forth justice to victory;
21 And in His name Gentiles will trust."