Arrogance produces disobedience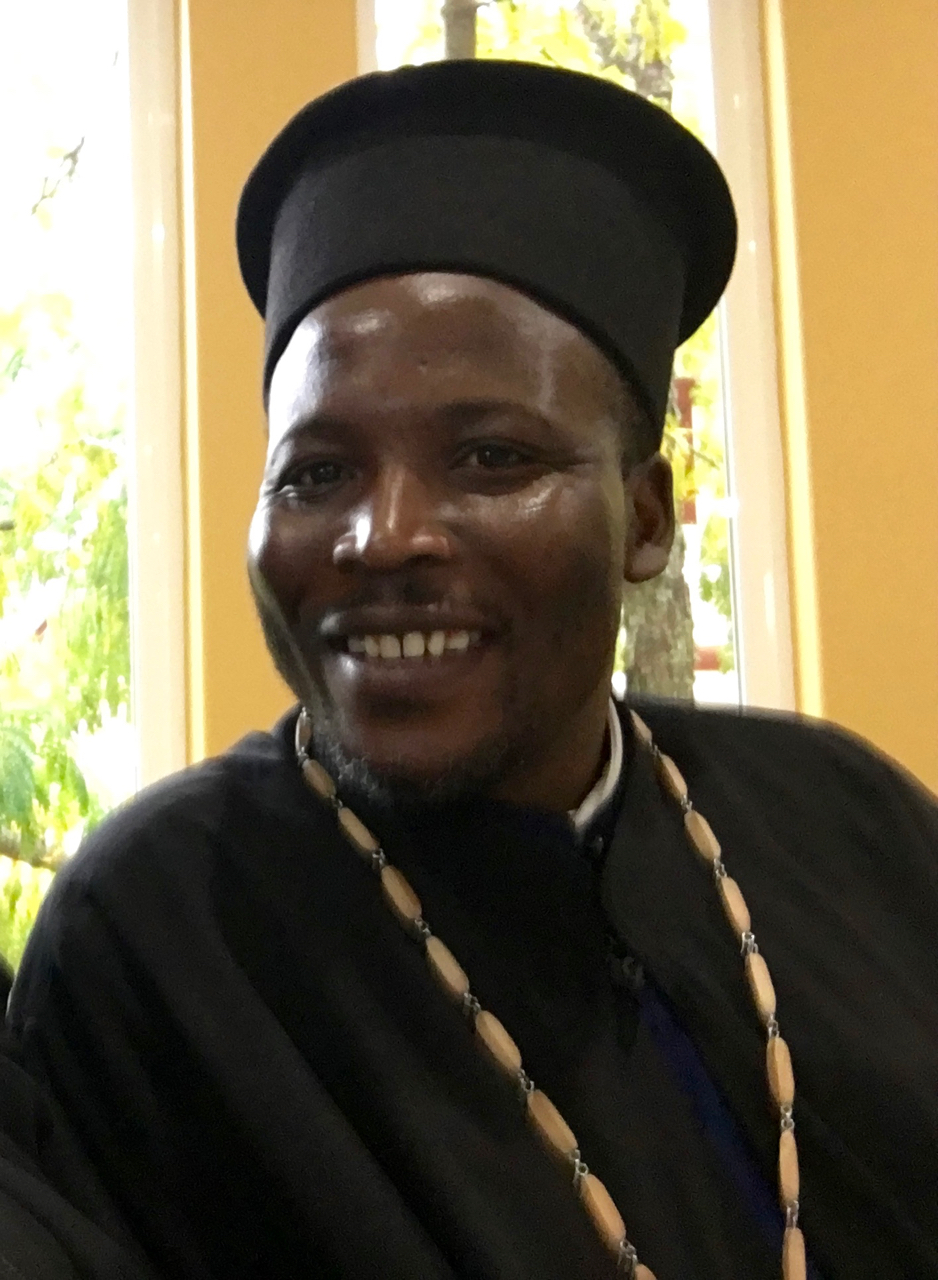 It does not matter how many books we read, or acts of charity we perform, if our pride leaves no room for the grace that comes from the Holy Spirit. Our arrogance can produce only destructive disobedience, while humility produces obedience, and leads to the salvation of our souls.
The Lord instructed us to, "Learn from me, for I am gentle and lowly in heart, and you will find rest in your souls" (Matt 11:29). It is the Lord Jesus Christ Himself who told us that arrogance and pride will ultimately defeat us, for it is only in humility where we will find rest. When arrogance rules our heart, we will be defeated, for in our arrogance and pride we leave no room for God's mercy.
With love in Christ,
Abbot Tryphon
Photos: It was with great sadness that I received news of the repose of His Grace Bishop Athanasios (Akunda) of Kenya. He visited our monastery during a visit to the Pacific Northwest, and we instantly became friends. He even invited me to visit him in Kenya, and voiced his interest in having me speak to the people of his diocese. This great man of faith is now, I am certain, numbered among the saints in heaven, and is a new heavenly intercessor before the Throne of God, for us. Memory Eternal!
Saturday January 5, 2019 / December 23, 2018
32nd Week after Pentecost. Tone six.
Nativity (St. Philip's Fast). Food with Oil
Saturday the Nativity of our Lord God and Savior Jesus Christ
Forefeast of the Nativity of Christ.
Holy Ten Martyrs of Crete: Theodulus, Saturninus, Euporus, Gelasius, Eunician, Zoticus, Pompeius, Agathopus, Basilides, and Evaristus (250).
New Hieromartyr Basil priest and Hieromartyrs Macarius and John (1938).
St. Theoctistus, archbishop of Novgorod (1310).
Venerable Niphon bishop of Cyprus (4th c.).
Venerable Paul, bishop of Neo-Caesarea (4th c.).
St. Nahum of Ochrid, enlightener of the Bulgarians (910) (Bulgaria).
New Hieromartyrs John Piankov and Nicholas Yakhontov priests (1918).
Venerable David of Echmiadzin in Armenia (693).
Venerable Niphon, bishop of Cyprus (4th c.).
New Hieromartyr Paul (Kratirov) bishop of Starobelsk.
St. Egbert of Rathmelsigi (729) (Neth.).
The Scripture Readings
1 Thessalonians 5:14-23
14 Now we exhort you, brethren, warn those who are unruly, comfort the fainthearted, uphold the weak, be patient with all. 15 See that no one renders evil for evil to anyone, but always pursue what is good both for yourselves and for all.
16 Rejoice always, 17 pray without ceasing, 18 in everything give thanks; for this is the will of God in Christ Jesus for you.
19 Do not quench the Spirit. 20 Do not despise prophecies. 21 Test all things; hold fast what is good. 22 Abstain from every form of evil.
Blessing and Admonition
23 Now may the God of peace Himself sanctify you completely; and may your whole spirit, soul, and body be preserved blameless at the coming of our Lord Jesus Christ.
Luke 16:10-15
10 He who is faithful in what is least is faithful also in much; and he who is unjust in what is least is unjust also in much. 11 Therefore if you have not been faithful in the unrighteous mammon, who will commit to your trust the true riches? 12 And if you have not been faithful in what is another man's, who will give you what is your own?
13 "No servant can serve two masters; for either he will hate the one and love the other, or else he will be loyal to the one and despise the other. You cannot serve God and mammon."
The Law, the Prophets, and the Kingdom
14 Now the Pharisees, who were lovers of money, also heard all these things, and they derided Him. 15 And He said to them, "You are those who justify yourselves before men, but God knows your hearts. For what is highly esteemed among men is an abomination in the sight of God.
Galatians 3:8-12
8 And the Scripture, foreseeing that God would justify the Gentiles by faith, preached the gospel to Abraham beforehand, saying, "In you all the nations shall be blessed." 9 So then those who are of faith are blessed with believing Abraham.
The Law Brings a Curse
10 For as many as are of the works of the law are under the curse; for it is written, "Cursed is everyone who does not continue in all things which are written in the book of the law, to do them." 11 But that no one is justified by the law in the sight of God is evident, for "the just shall live by faith." 12 Yet the law is not of faith, but "the man who does them shall live by them."
Luke 13:18-29
The Parable of the Mustard Seed
18 Then He said, "What is the kingdom of God like? And to what shall I compare it? 19 It is like a mustard seed, which a man took and put in his garden; and it grew and became a large tree, and the birds of the air nested in its branches."
The Parable of the Leaven
20 And again He said, "To what shall I liken the kingdom of God? 21 It is like leaven, which a woman took and hid in three measures of meal till it was all leavened."
The Narrow Way
22 And He went through the cities and villages, teaching, and journeying toward Jerusalem. 23 Then one said to Him, "Lord, are there few who are saved?"
And He said to them, 24 "Strive to enter through the narrow gate, for many, I say to you, will seek to enter and will not be able.25 When once the Master of the house has risen up and shut the door, and you begin to stand outside and knock at the door, saying,'Lord, Lord, open for us,' and He will answer and say to you, 'I do not know you, where you are from,' 26 then you will begin to say, 'We ate and drank in Your presence, and You taught in our streets.' 27 But He will say, 'I tell you I do not know you, where you are from. Depart from Me, all you workers of iniquity.' 28 There will be weeping and gnashing of teeth, when you see Abraham and Isaac and Jacob and all the prophets in the kingdom of God, and yourselves thrust out. 29 They will come from the east and the west, from the north and the south, and sit down in the kingdom of God.