And a new beginning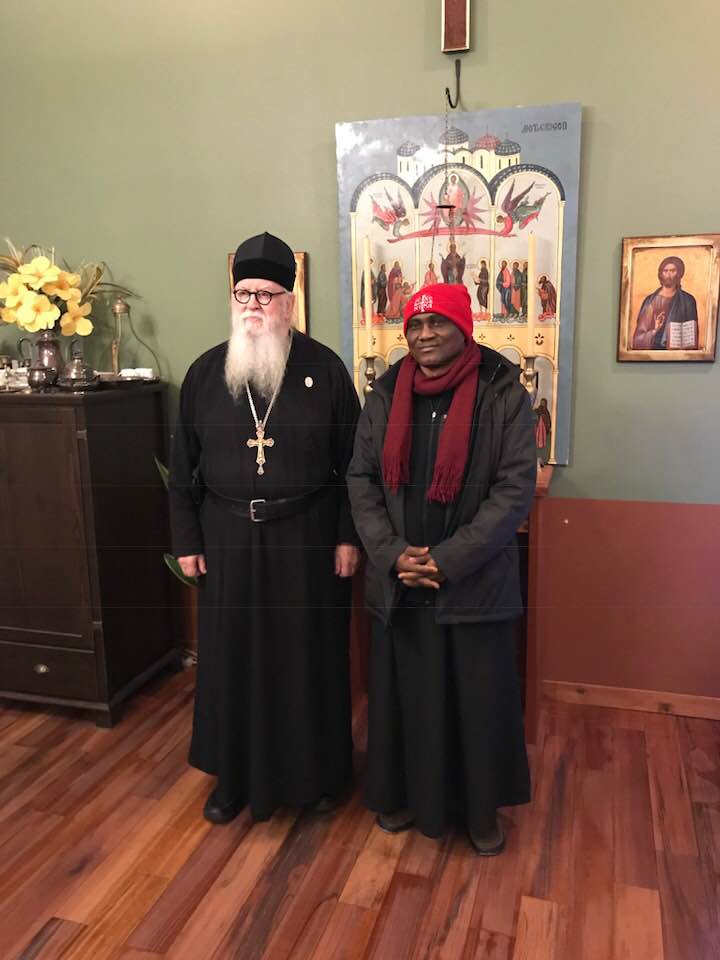 Today we celebrate the beginning of 2019, a New Year, and with it a chance to recommit ourselves to working harder at making changes in our lives that will lead to spiritual growth. The Lord's patience never runs out, so we always have the invitation to renew our commitment to Him.
The New Year is that moment in time when we should take a closer look at how we are using this life God has given us. Are we focused on things spiritual or are we strolling through life as though there were no tomorrow?
The truth be known, many of us give all kinds of excuses as to why we don't attend services on a regular basis. We admit that if it were work related we'd be there, but Church is seen as something that is at the bottom of the to do list. We wouldn't consider going to work only when we feel like it. Nor would you miss family celebrations or social functions with our friends, for we know our loved ones would question our commitment to them.
Relationships are what we put into them, and we know that if we do not feed a relationship, it will die, just as a vine that is not watered, dies. Likewise, if we don't place God as the center of our week, and the services in the temple as the central act of the week, we can not expect to be spiritually healthy.
Let us make 2019 a year that has focus, and a time for personal renewal. Let us not sit back waiting for God to do it all, for He has already done it. So let us do our part, and let us make this year the very best we have ever experienced!
Love in Christ,
Abbot Tryphon
Thanks to the generosity of numerous people, we now have $138,000.00 towards the needed $700,000.00 that will allow us to construct the Saint Seraphim of Sarov Guest House. May God bless you for your generosity and kindness.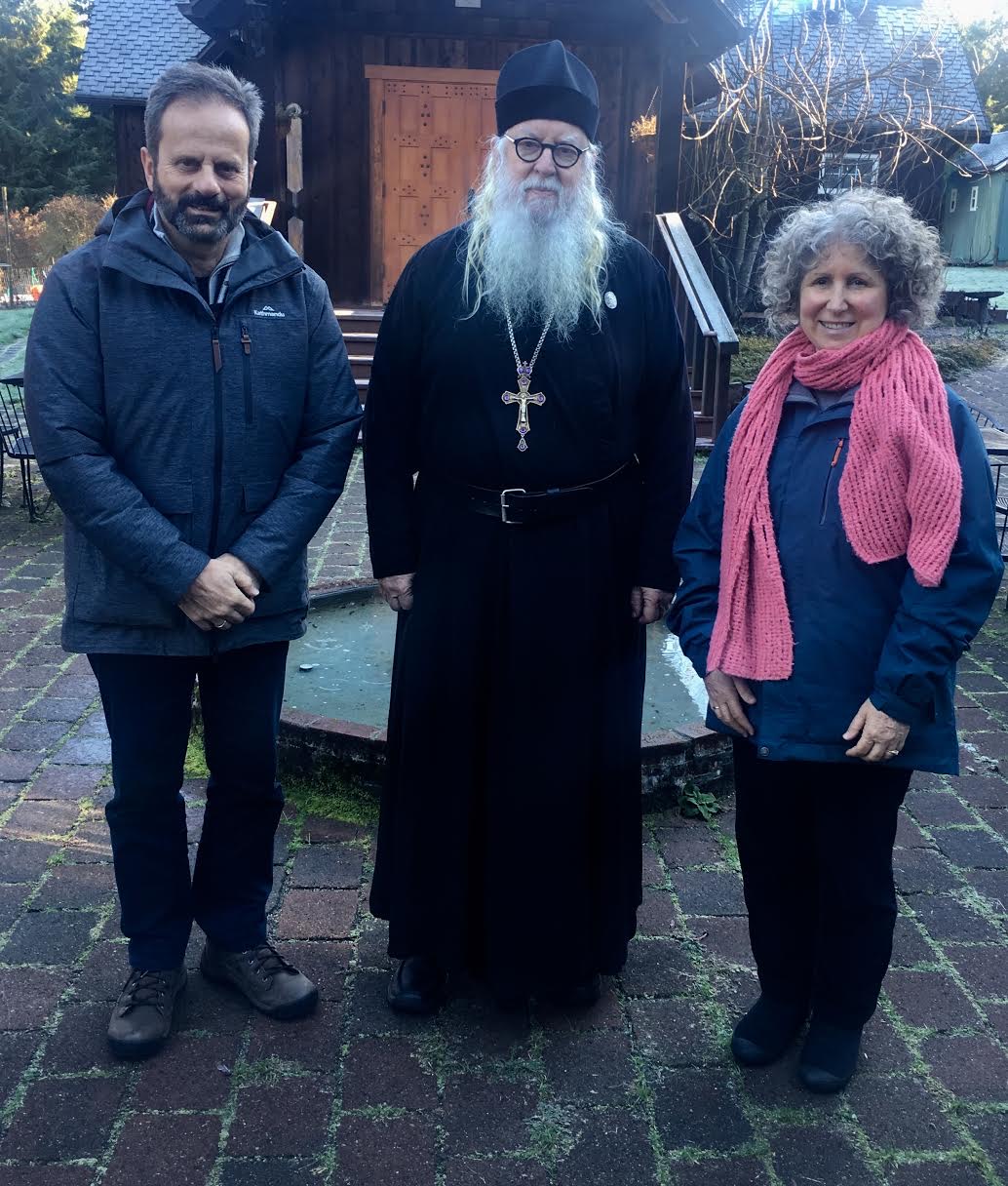 Photos: Archimandrite Chrysostom from Nigeria visited our monastery on Sunday afternoon. Father Chrysostom told me he is a regular reader of my daily blog, and a listener of my podcast! I was also delighted to meet two other regular followers of my blog and podcast, Theo and Kalliope Theodorou, of Melbourne, Australia, who came to visit on Monday. I feel so close to all of you, my readers, so it is with a gladsome heart when I find myself blessed to meet some of you in person.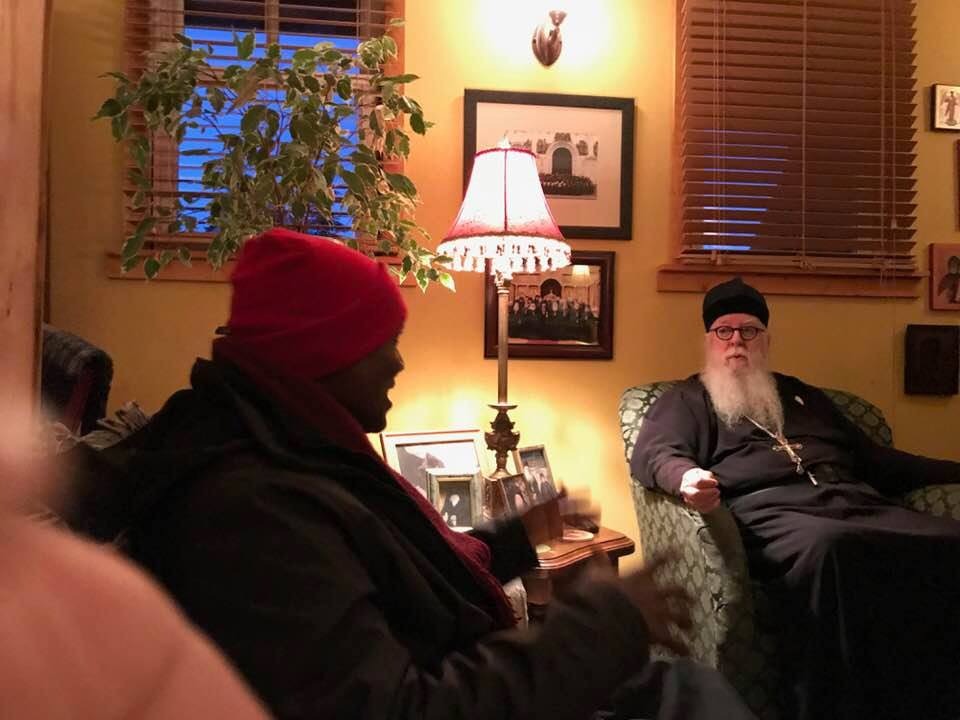 Tuesday January 1, 2019 / December 19, 2018
32nd Week after Pentecost. Tone six.
Nativity (St. Philip's Fast). Food with Oil
Martyr Boniface at Tarsus in Cilicia (290) and Righteous Aglae (Aglaida) of Rome.
Venerable Elias of Murom, wonderworker of the Kiev Caves (1188).
Martyrs Elias, Probus, and Ares, in Cilicia (308.
Martyrs Polyeuctus at Caesarea in Cappadocia, and Timothy the Deacon in Mauretania (309).
St. Boniface the Merciful, bishop of Ferentino (6th c.).
St. Gregory (Gregentius), archbishop of Omirits (552).
Hieromartyr Capito, bishop of Cherson (4th c.).
Martyra Hermylus and Phocas.
Martyrs Eutyches and Thessalonica and with them 200 men and 70 women (Greek).
Sts. George the Scribe and Sava of Khakhuli (11th c.).
The Scripture Readings
James 3:1-10
The Untamable Tongue
3 My brethren, let not many of you become teachers, knowing that we shall receive a stricter judgment. 2 For we all stumble in many things. If anyone does not stumble in word, he is a perfect man, able also to bridle the whole body. 3 Indeed, we put bits in horses' mouths that they may obey us, and we turn their whole body. 4 Look also at ships: although they are so large and are driven by fierce winds, they are turned by a very small rudder wherever the pilot desires. 5 Even so the tongue is a little member and boasts great things.
See how great a forest a little fire kindles! 6 And the tongue is a fire, a world of iniquity. The tongue is so set among our members that it defiles the whole body, and sets on fire the course of nature; and it is set on fire by hell. 7 For every kind of beast and bird, of reptile and creature of the sea, is tamed and has been tamed by mankind. 8 But no man can tame the tongue. It is an unruly evil, full of deadly poison. 9 With it we bless our God and Father, and with it we curse men, who have been made in the similitude of God. 10 Out of the same mouth proceed blessing and cursing. My brethren, these things ought not to be so.
Mark 10:2-12
2 The Pharisees came and asked Him, "Is it lawful for a man to divorce his wife?" testing Him.
3 And He answered and said to them, "What did Moses command you?"
4 They said, "Moses permitted a man to write a certificate of divorce, and to dismiss her."
5 And Jesus answered and said to them, "Because of the hardness of your heart he wrote you this precept. 6 But from the beginning of the creation, God 'made them male and female.' 7 'For this reason a man shall leave his father and mother and be joined to his wife, 8 and the two shall become one flesh'; so then they are no longer two, but one flesh. 9 Therefore what God has joined together, let not man separate."
10 In the house His disciples also asked Him again about the same matter. 11 So He said to them, "Whoever divorces his wife and marries another commits adultery against her. 12 And if a woman divorces her husband and marries another, she commits adultery."