We are both soul and body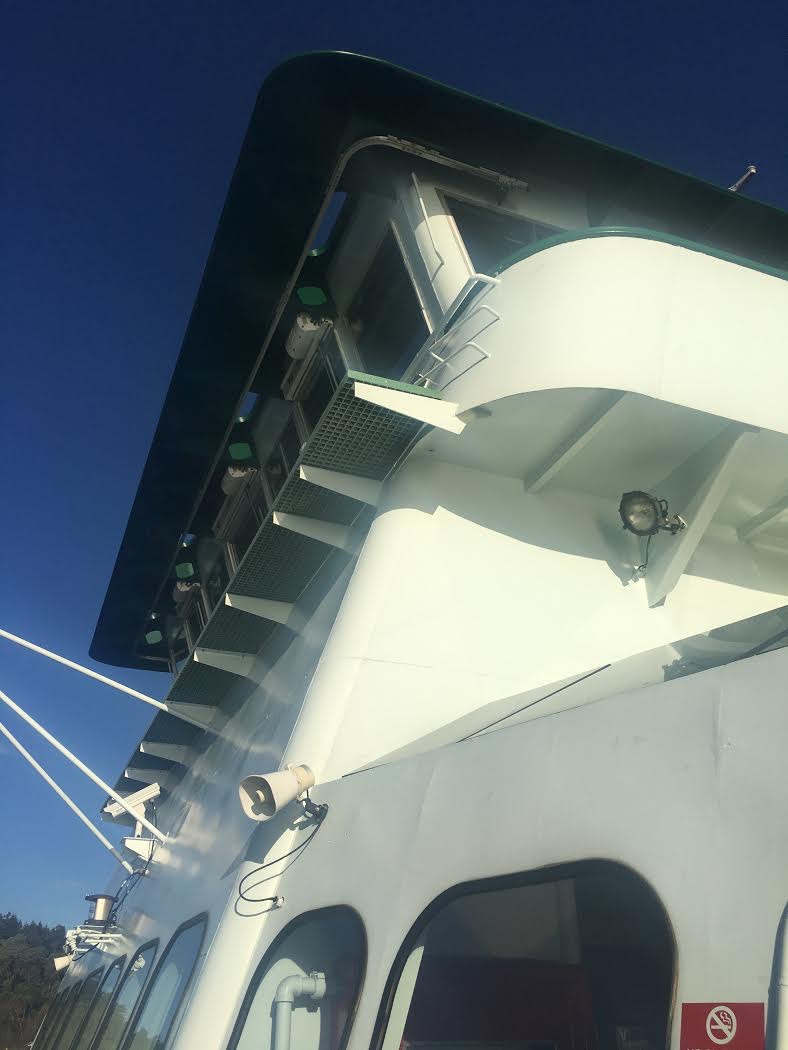 Unlike angels, who are entirely spiritual beings, God has made each of us as creatures dwelling in a material world. To be whole, we must worship God both in body and soul. This teaching is central to our Christian faith and is an affirmation of the sacramental nature of this material world. Because of this truth icons have played a central role in Christian history, for they proclaim Jesus Christ's physical reality as God Incarnate.
Our Lord told his disciples that "he who has seen me, has seen the Father". Icons depicting the Holy Virgin show the Christ Child with bare feet, reminding us that he walked the earth among us. He (the Logos) through Whom all that is was brought into existence, condescended to take on our flesh and walk among us. He joined His divinity to our humanity, that we might become gods.
The Lord Jesus Christ was born, lived, died and rose from the dead in this material world. He broke bread with disciples, ate fish with his friends, and invited His disciple Thomas to feel the wound in his side, after His holy resurrection. Most of the miracles He performed were in the nature of physical healing.
Because of the Incarnation, our use of icons bring our whole nature, body and soul, into the material world. This physical aspect of prayer is what connects us to our true self, composed of body and soul. This is where God reaches down to embrace us.
Icons are wonderful aides in our communion with God because they serve as bridges to Christ and links with the Holy Virgin and the saints. They are by no means the only means , for sitting on the top of a mountain, or walking on the seashore, eyes open, allows us to behold the beauty of God's creation, and His love for us. The icons, like the glory of creation, are windows into eternity, and invite us who live in this material world, into an encounter with God.
Icons are necessary and essential because they protect the full and proper doctrine of the Incarnation. While God cannot be represented in His eternal nature ("…no man has seen God", John 1:18), He can be depicted simply because He "became human and took flesh." Of Him who took a material body, material images can be made. In so taking a material body, God proved that matter can be redeemed. He deified matter, making it spirit-bearing, and so if flesh can be a medium for the Spirit, so can wood or paint, although in a different fashion.
"I do not worship matter, but the Creator of matter, who for my sake became material and deigned to dwell in matter, who through matter effected my salvation… (Saint John of Damascus)." The seventh and last Ecumenical Council upheld the iconodules' position in AD 787. They proclaimed: "Icons… are to be kept in churches and honored with the same relative veneration as is shown to other material symbols, such as the 'precious and life-giving Cross' and the Book of the Gospels. The 'doctrine of icons' is tied to the Orthodox teaching that all of God's creation is to be redeemed and glorified, both spiritual and material."
With love in Christ,
Abbot Tryphon
Photos: One of the State ferries traversing the Puget Sound to Vashon Island.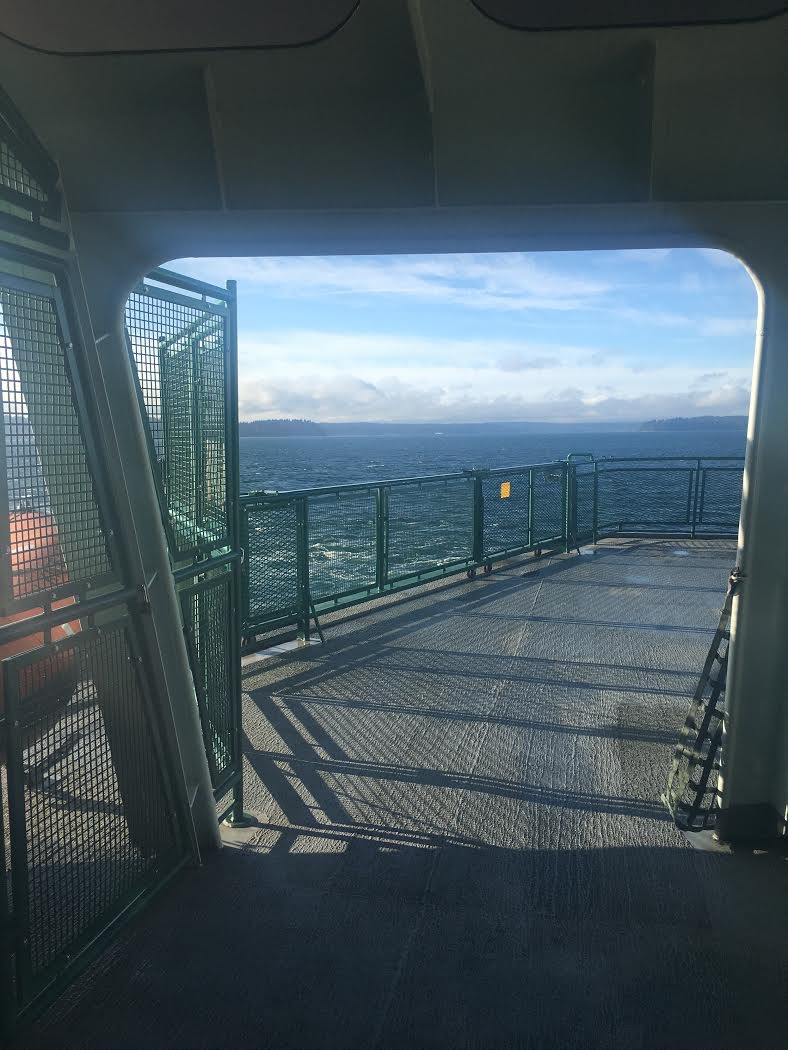 Saturday December 15, 2018 / December 2, 2018
29th Week after Pentecost. Tone three.
Nativity (St. Philip's Fast). Fish Allowed
Prophet Habakkuk (Abbacum) (7th c. B.C.).
New Hieromartyr John priest (1919).
New Hieromartyr Mathew priest (1921).
New Hieromartyr Demetrius priest and Venarable Vera confessor (1932).
New Hieromartyrs Alexis, Constantine, Nicholas, Sergius, Vladimir, John, Theodore, Nicholas, John, Nicholas, Paul, Sergius priests, Hieromartyr Danact, Cosmas,, Woman Hieromartyrs Theuromia, Tamara, Antonina, and Mary; and Virgin-martyrs Mary and Matrona (1937).
Virgin-martyr Mary (1938).
Martyr Boris (1942).
Venerable Athanasius "the Resurrected," recluse of the Kiev Caves, whose relics are in the Near Caves (1176).
Venerable Athanasius, recluse of the Kiev Caves whose relics are in the Far Caves (13th c.).
Martyr Myrope of Chios (251).
Venerables John, Heraclemon, Andrew, and Theophilus of Egypt (4th c.).
Venerable Jesse (Ise), bishop of Tsilkani in Georgia (6th c.) (Georgia).
St. Stephen-Urosh IV, king (1371), and St. Helen of Serbia.
Icon of the Mother of God, named "Gerontissa".
St. Solomon, archbishop of Ephesus.
Venerable Cyril of Philea (1110).
Venerable Ioannicius, monk of Devich (1430) (Greek).
St. Abibus the New (Greek).
The Scripture Readings
Ephesians 2:11-13
Brought Near by His Blood
11 Therefore remember that you, once Gentiles in the flesh—who are called Uncircumcision by what is called the Circumcision made in the flesh by hands— 12 that at that time you were without Christ, being aliens from the commonwealth of Israel and strangers from the covenants of promise, having no hope and without God in the world. 13 But now in Christ Jesus you who once were far off have been brought near by the blood of Christ.
Luke 12:32-40
32 "Do not fear, little flock, for it is your Father's good pleasure to give you the kingdom. 33 Sell what you have and give alms; provide yourselves money bags which do not grow old, a treasure in the heavens that does not fail, where no thief approaches nor moth destroys. 34 For where your treasure is, there your heart will be also.
The Faithful Servant and the Evil Servant
35 "Let your waist be girded and your lamps burning; 36 and you yourselves be like men who wait for their master, when he will return from the wedding, that when he comes and knocks they may open to him immediately. 37 Blessed are those servants whom the master, when he comes, will find watching. Assuredly, I say to you that he will gird himself and have them sit down to eat, and will come and serve them. 38 And if he should come in the second watch, or come in the third watch, and find them so, blessed are those servants. 39 But know this, that if the master of the house had known what hour the thief would come, he would have watched and not allowed his house to be broken into. 40 Therefore you also be ready, for the Son of Man is coming at an hour you do not expect."