I am humbled by your feedback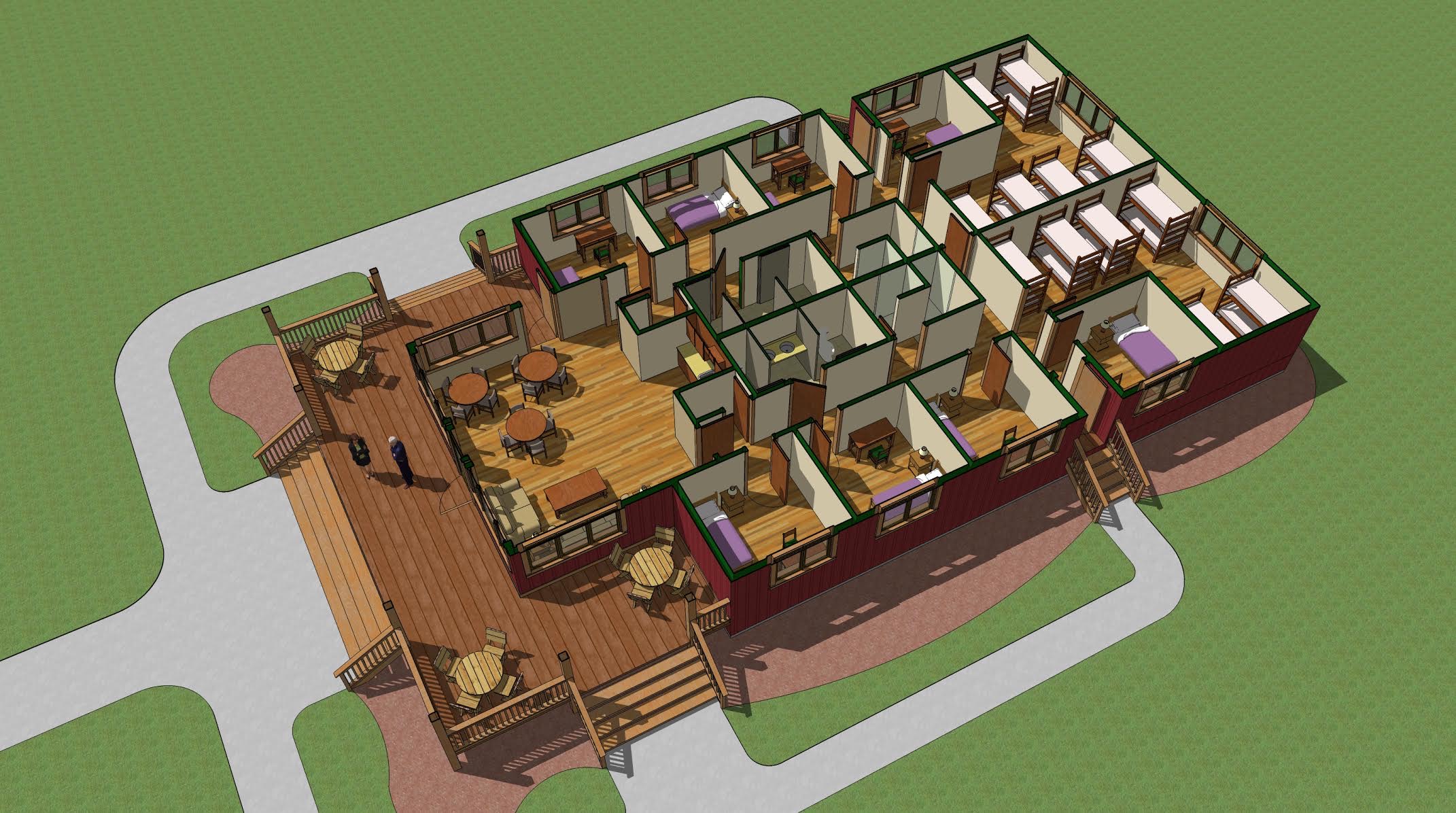 I am humbled by the feedback I've received from so many of you, telling me you are blessed by my blog articles and podcasts. "The Morning Offering" was born out of my deep love for all of you, and my desire to share the joy I experience in my life in Christ, and my sojourn in the Orthodox Church.
Although I am often called upon to lecture in local colleges and universities, my teaching style, just as my writing, is not academic or scholarly, but presented from the perspective of a simple monk desiring to share his faith.
In my some forty years as a monk, I can think of nothing that has brought me more pleasure and joy, as has this ministry that God has called me to perform. I am grateful for your feedback, and I am especially grateful for your prayers.
With love in Christ,
Abbot Tryphon
Photos: Additional images of our proposed guest house, to be dedicated to Saint Seraphim of Sarov.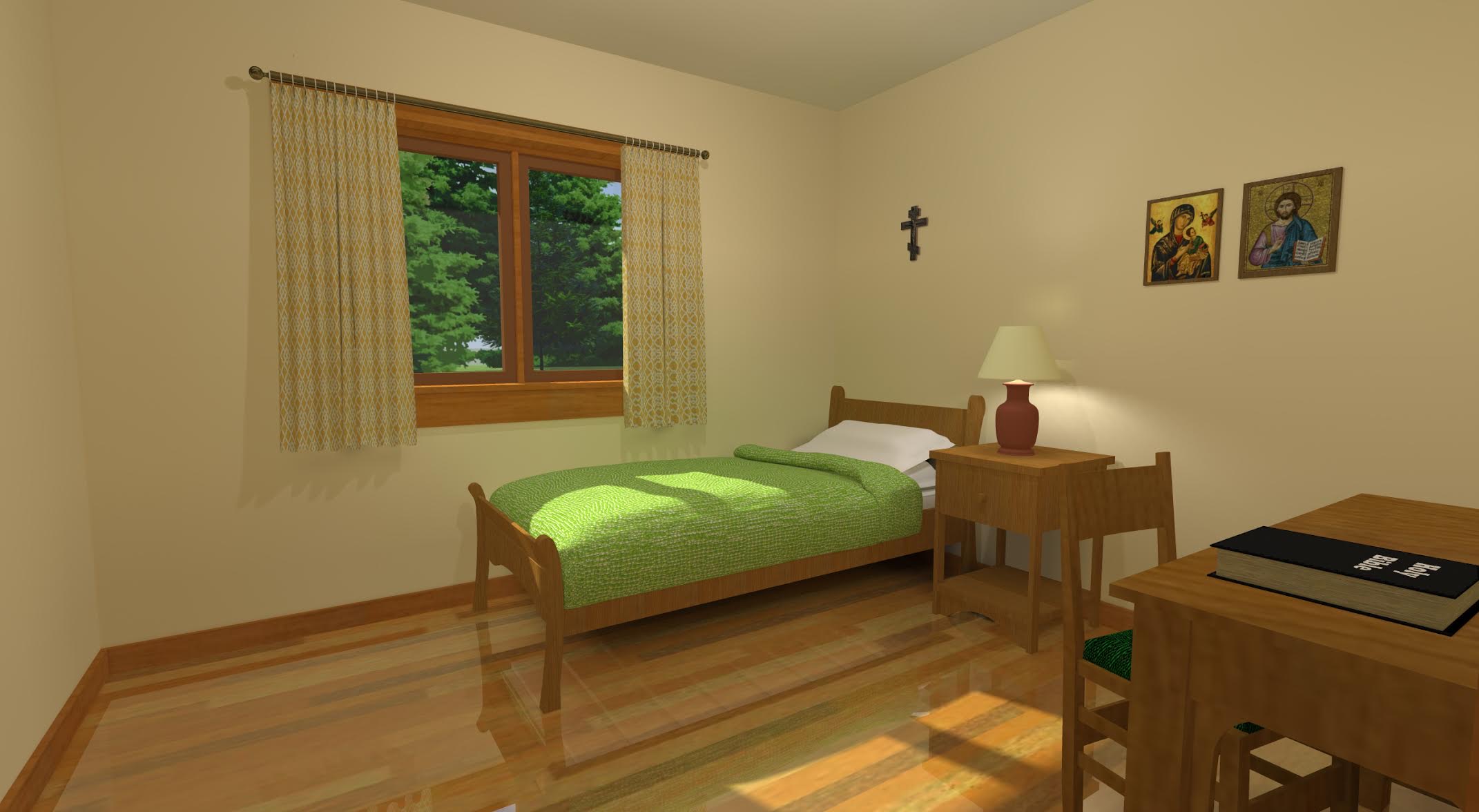 Sunday December 30, 2018 / December 17, 2018
31st Sunday after Pentecost. Tone six.
Nativity (St. Philip's Fast). Fish Allowed
Week of Holy Forefathers
Holy Prophet Daniel (600 B.C.) and the Three Holy Youths: Ananias, Azarias, and Misael.
New Hieromartyrs Alexander, Nicholas and Sergius priests (1918).
New Hieromartyrs Peter and John priests (1937).
Venerable Daniel the Confessor (in schema Stephen) of Spain and Egypt (10th c.).
St. Dionysius of Zakynthos, archbishop of Aegina (1622).
New Hieromartyr Paisius, abbot of Turnovo, and Martyr Abbacum the Deacon at Belgrade (1814).
Martyrs Patermuthius, Coprius and Alexander the Soldier of Egypt (361).
St. Sturm, abbot and founder of Fulda monastery (779) (Germany).
Sts. Athanasius, Nicholas, and Anthony, founders of Vatopedi Monastery (10th c.).
New Martyr Nicetas of Nyssa (1300).
St. Misael of Abalatsk, hieromonk (1797).
The Scripture Readings
John 20:19-31
The Apostles Commissioned
19 Then, the same day at evening, being the first day of the week, when the doors were shut where the disciples were assembled, for fear of the Jews, Jesus came and stood in the midst, and said to them, "Peace be with you." 20 When He had said this, He showed them His hands and His side. Then the disciples were glad when they saw the Lord.
21 So Jesus said to them again, "Peace to you! As the Father has sent Me, I also send you." 22 And when He had said this, He breathed on them, and said to them, "Receive the Holy Spirit. 23 If you forgive the sins of any, they are forgiven them; if you retain the sins of any, they are retained."
Seeing and Believing
24 Now Thomas, called the Twin, one of the twelve, was not with them when Jesus came. 25 The other disciples therefore said to him, "We have seen the Lord."
So he said to them, "Unless I see in His hands the print of the nails, and put my finger into the print of the nails, and put my hand into His side, I will not believe."
26 And after eight days His disciples were again inside, and Thomas with them. Jesus came, the doors being shut, and stood in the midst, and said, "Peace to you!" 27 Then He said to Thomas, "Reach your finger here, and look at My hands; and reach your hand here, and put it into My side. Do not be unbelieving, but believing."
28 And Thomas answered and said to Him, "My Lord and my God!"
29 Jesus said to him, "Thomas, because you have seen Me, you have believed. Blessed are those who have not seen and yet have believed."
That You May Believe
30 And truly Jesus did many other signs in the presence of His disciples, which are not written in this book; 31 but these are written that you may believe that Jesus is the Christ, the Son of God, and that believing you may have life in His name.
Colossians 3:4-11
4 When Christ who is our life appears, then you also will appear with Him in glory.
5 Therefore put to death your members which are on the earth: fornication, uncleanness, passion, evil desire, and covetousness, which is idolatry. 6 Because of these things the wrath of God is coming upon the sons of disobedience, 7 in which you yourselves once walked when you lived in them.
8 But now you yourselves are to put off all these: anger, wrath, malice, blasphemy, filthy language out of your mouth. 9 Do not lie to one another, since you have put off the old man with his deeds, 10 and have put on the new man who is renewed in knowledge according to the image of Him who created him, 11 where there is neither Greek nor Jew, circumcised nor uncircumcised, barbarian, Scythian, slave nor free, but Christ is all and in all.
Luke 14:16-24
16 Then He said to him, "A certain man gave a great supper and invited many,17 and sent his servant at supper time to say to those who were invited, 'Come, for all things are now ready.' 18 But they all with one accord began to make excuses. The first said to him, 'I have bought a piece of ground, and I must go and see it. I ask you to have me excused.' 19 And another said, 'I have bought five yoke of oxen, and I am going to test them. I ask you to have me excused.' 20 Still another said, 'I have married a wife, and therefore I cannot come.' 21 So that servant came and reported these things to his master. Then the master of the house, being angry, said to his servant, 'Go out quickly into the streets and lanes of the city, and bring in here the poor and the maimed and the lame and the blind.' 22 And the servant said, 'Master, it is done as you commanded, and still there is room.'23 Then the master said to the servant, 'Go out into the highways and hedges, and compel them to come in, that my house may be filled. 24 For I say to you that none of those men who were invited shall taste my supper.' "