Taste the presence of Christ within you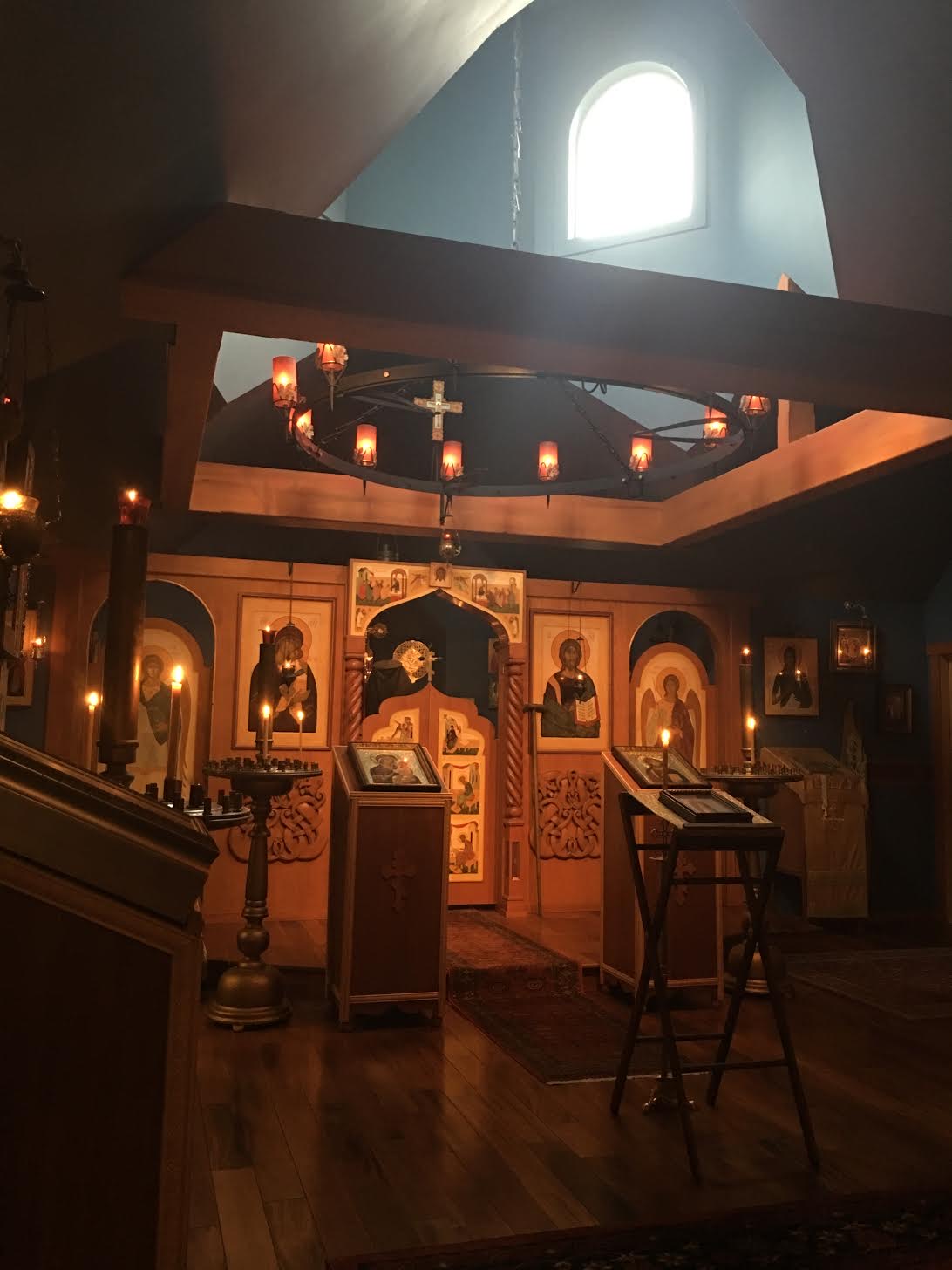 We all need a good dose of silent prayer each and every day. Finding that perfect place in your home that can become your cave, or prayer closet, will afford you that sacred space where you can go deep into the heart and connect with God. That place where you can close off your family, your worries, your job, your distractions, and go deep into your heart where you will find the peace that comes from Christ.
The Jesus Prayer is the perfect prayer, for it is a prayer of adoration and praise, and a prayer that proclaims that Jesus is Lord, and, as God, can grant mercy upon you. The simple prayer which invokes the Holy Name of Jesus can transform your life, and take you into the very Heart of God. This prayer is known as the Prayer of the Heart for the very reason that it is of the heart.
"Lord Jesus Christ, Son of God, have mercy on me a sinner." Said with the aid of a Prayer Rope (thus bringing your body into the action of the prayer), this prayer accomplishes Saint Paul's admonition that we should "pray always". It is a prayer that takes you out of yourself and into communion with Christ. It is a prayer that can change your life because through this prayer you can taste the presence of Christ within you.
Love in Christ,
Abbot Tryphon
Wednesday December 26, 2018 / December 13, 2018
31st Week after Pentecost. Tone five.
Nativity (St. Philip's Fast). Food with Oil
Martyrs Eustratius, Auxentius, Eugene, Mardarius, and Orestes at Sebaste (284).
Venerable Herman, Wonderworker of Alaska (1836).
Virgin-martyr Lucy of Syracuse (304).
New Hieromartyr Alexander priest and Martyr John (1920).
New Hieromartyrs Vladimir, Alexander, Jacob, Alexis, Gregory priests (1937).
New Hieromartyr Nicholas priest (1938).
New Hieromartyra Emilian and Basil priests (1941).
Venerable Arcadius, monk of Novotorsk (11th c.).
Venerable Mardarius, recluse of the Kiev Caves (13th c.).
Venerable Arsenius of Latros (8-10th c.).
St. Dositheus metropolitan of Moldavia (1693) (Romania).
Venerable Nicodemus of Romania (Romania).
St. Gabriel, patriarch of Serbia (1659) (Serbia).
St. Odilia, virgin of Alsace (720) (France).
Venerable Innocent, bishop of Cherson (1857).
St. Gabriel, bishop of Imereti, (1896) (Georgia).
St. Columba of Terryglass (549) (Celtic & British).
St. Judoc, hermit of Ponthieu.
St. Ares, monk (Greek).
The Scripture Readings
Matthew 10:16-22
Persecutions Are Coming
16 "Behold, I send you out as sheep in the midst of wolves. Therefore be wise as serpents and harmless as doves. 17 But beware of men, for they will deliver you up to councils and scourge you in their synagogues. 18 You will be brought before governors and kings for My sake, as a testimony to them and to the Gentiles. 19 But when they deliver you up, do not worry about how or what you should speak. For it will be given to you in that hour what you should speak; 20 for it is not you who speak, but the Spirit of your Father who speaks in you.
21 "Now brother will deliver up brother to death, and a father his child; and children will rise up against parents and cause them to be put to death. 22 And you will be hated by all for My name's sake. But he who endures to the end will be saved.
James 1:1-18
Greeting to the Twelve Tribes
1 James, a bondservant of God and of the Lord Jesus Christ,
To the twelve tribes which are scattered abroad:
Greetings.
Profiting from Trials
2 My brethren, count it all joy when you fall into various trials, 3 knowing that the testing of your faith produces patience. 4 But let patience have its perfect work, that you may be perfect and complete, lacking nothing. 5 If any of you lacks wisdom, let him ask of God, who gives to all liberally and without reproach, and it will be given to him. 6 But let him ask in faith, with no doubting, for he who doubts is like a wave of the sea driven and tossed by the wind. 7 For let not that man suppose that he will receive anything from the Lord; 8 he is a double-minded man, unstable in all his ways.
The Perspective of Rich and Poor
9 Let the lowly brother glory in his exaltation, 10 but the rich in his humiliation, because as a flower of the field he will pass away. 11 For no sooner has the sun risen with a burning heat than it withers the grass; its flower falls, and its beautiful appearance perishes. So the rich man also will fade away in his pursuits.
Loving God Under Trials
12 Blessed is the man who endures temptation; for when he has been approved, he will receive the crown of life which the Lord has promised to those who love Him. 13 Let no one say when he is tempted, "I am tempted by God"; for God cannot be tempted by evil, nor does He Himself tempt anyone. 14 But each one is tempted when he is drawn away by his own desires and enticed. 15 Then, when desire has conceived, it gives birth to sin; and sin, when it is full-grown, brings forth death.
16 Do not be deceived, my beloved brethren. 17 Every good gift and every perfect gift is from above, and comes down from the Father of lights, with whom there is no variation or shadow of turning. 18 Of His own will He brought us forth by the word of truth, that we might be a kind of firstfruits of His creatures.
Mark 8:30-34
30 Then He strictly warned them that they should tell no one about Him.
Jesus Predicts His Death and Resurrection
31 And He began to teach them that the Son of Man must suffer many things, and be rejected by the elders and chief priests and scribes, and be killed, and after three days rise again. 32 He spoke this word openly. Then Peter took Him aside and began to rebuke Him. 33 But when He had turned around and looked at His disciples, He rebuked Peter, saying, "Get behind Me, Satan! For you are not mindful of the things of God, but the things of men."
Take Up the Cross and Follow Him
34 When He had called the people to Himself, with His disciples also, He said to them, "Whoever desires to come after Me, let him deny himself, and take up his cross, and follow Me.