We Orthodox are Duty Bound to Share the Faith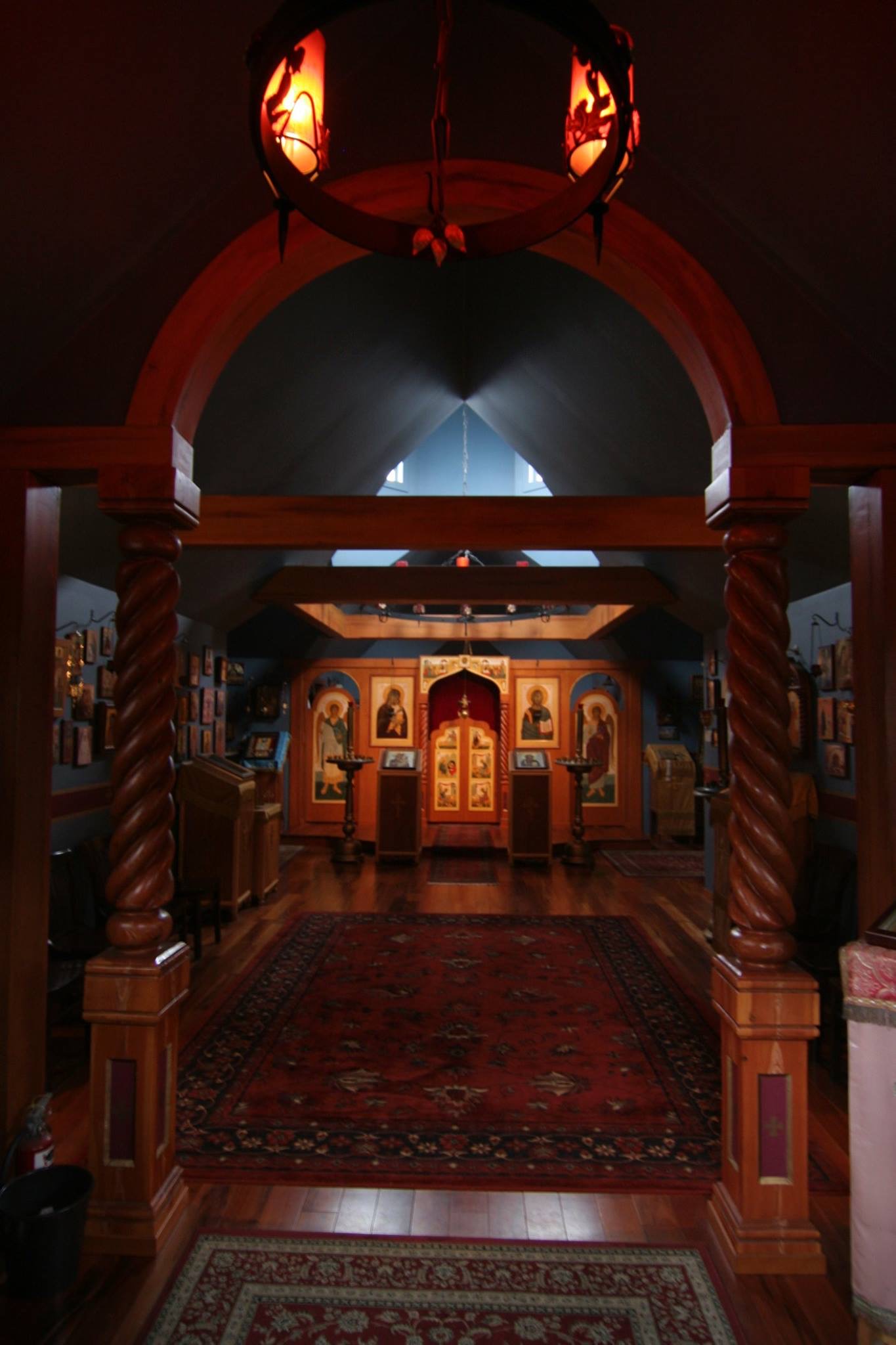 As we usher in a new year, we Orthodox Christians are duty bound to share our faith with others. Christ is for everyone, but with all the bad press Christianity has been getting during the past decade, it is especially important that we approach evangelism in light of the historic Church. The missionary mind of the Orthodox Church must be rekindled in our time. Parishes must not remain enclaves of Greeks, Russians, Bulgarians, Romanians, Palestinians, or Serbs. The doors of the churches must be opened wide, welcoming all.
Orthodox clergy must remember that we are the first line of witness for the Faith, and if we hold ourselves aloof while wearing our cassocks and crosses in public, we are in essence slamming the door in the faces of potential converts to our faith. And, as priests belonging to different jurisdictions, we must cooperate in the foundation of new missions, so we don't undermine the ability of any one mission to support a full time priest, and raise the necessary funds to construct a permanent church. Having numerous little mission parishes without proper facilities, and a full time priest, is counterproductive to the overall goal of a mission, because the witness it gives to the community at large is one of disunity among the Orthodox, and the promotion of the commonly held view that we are multiple denominations.
With love in Christ,
Abbot Tryphon
Monday December 31, 2018 / December 18, 2018
32nd Week after Pentecost. Tone six.
Nativity (St. Philip's Fast). By Monastic Charter: Strict Fast (Bread, Vegetables, Fruits)
Martyr Sebastian at Rome and his companions: Martyrs Nicostratus, Zoe, Castorius, Tranquillinus, Marcellinus, Mark, Claudius, Symphorian, Victorinus, Tiburtius, and Castulus (287).
Martyr Victor (1937).
New Hieromartyr Thaddeus (Uspensky), archbishop of Tver (1937).
New Hieromartyrs Nicholas archbishop of Velikoustiuzh, James, John, Vladimir, and Nicholas priests (1937).
New Hieromartyr Sergius deacon and Virgin-martyr Vera (1942).
Venerable Sebastian, abbot of Poshekhonye Monastery (Vologda) (1500).
Glorification (1694) of Righteous Simeon, wonderworker of Verkhoturye (1642).
St. Modestus I, archbishop of Jerusalem (4th c.).
Venerable Florus, bishop of Amisus (7th c.).
Venerable Michael the Confessor at Constantinople (845).
Martyr Eubotius at Cyzicus (318).
Venerable Winnibald, abbot and missionary of England and Heidenheim (Germany) (761) (Celtic & British).
Hieromartyr Zaccheus the Deacon and St. Alpheus the Reader of Caesarea (Greek).
St. Gatianus, first bishop of Tours (3rd c.).
St. Sophia the Wonderworker (Greek).
The Scripture Readings
James 2:14-26
Faith Without Works Is Dead
14 What does it profit, my brethren, if someone says he has faith but does not have works? Can faith save him? 15 If a brother or sister is naked and destitute of daily food, 16 and one of you says to them, "Depart in peace, be warmed and filled," but you do not give them the things which are needed for the body, what does it profit? 17 Thus also faith by itself, if it does not have works, is dead.
18 But someone will say, "You have faith, and I have works." Show me your faith without your works, and I will show you my faith by my works. 19 You believe that there is one God. You do well. Even the demons believe—and tremble! 20 But do you want to know, O foolish man, that faith without works is dead? 21 Was not Abraham our father justified by works when he offered Isaac his son on the altar? 22 Do you see that faith was working together with his works, and by works faith was made perfect? 23 And the Scripture was fulfilled which says, "Abraham believed God, and it was accounted to him for righteousness." And he was called the friend of God. 24 You see then that a man is justified by works, and not by faith only.
25 Likewise, was not Rahab the harlot also justified by works when she received the messengers and sent them out another way?
26 For as the body without the spirit is dead, so faith without works is dead also.
Mark 9:42-10:1
Jesus Warns of Offenses
42 "But whoever causes one of these little ones who believe in Me to stumble, it would be better for him if a millstone were hung around his neck, and he were thrown into the sea. 43 If your hand causes you to sin, cut it off. It is better for you to enter into life maimed, rather than having two hands, to go to hell, into the fire that shall never be quenched— 44 where
'Their worm does not die
And the fire is not quenched.'
45 And if your foot causes you to sin, cut it off. It is better for you to enter life lame, rather than having two feet, to be cast into hell, into the fire that shall never be quenched— 46 where
'Their worm does not die
And the fire is not quenched.'
47 And if your eye causes you to sin, pluck it out. It is better for you to enter the kingdom of God with one eye, rather than having two eyes, to be cast into hell fire— 48 where
'Their worm does not die
And the fire is not quenched.'
Tasteless Salt Is Worthless
49 "For everyone will be seasoned with fire, and every sacrifice will be seasoned with salt. 50 Salt is good, but if the salt loses its flavor, how will you season it? Have salt in yourselves, and have peace with one another."
Marriage and Divorce
10 Then He arose from there and came to the region of Judea by the other side of the Jordan. And multitudes gathered to Him again, and as He was accustomed, He taught them again.