God is in control of the forces of nature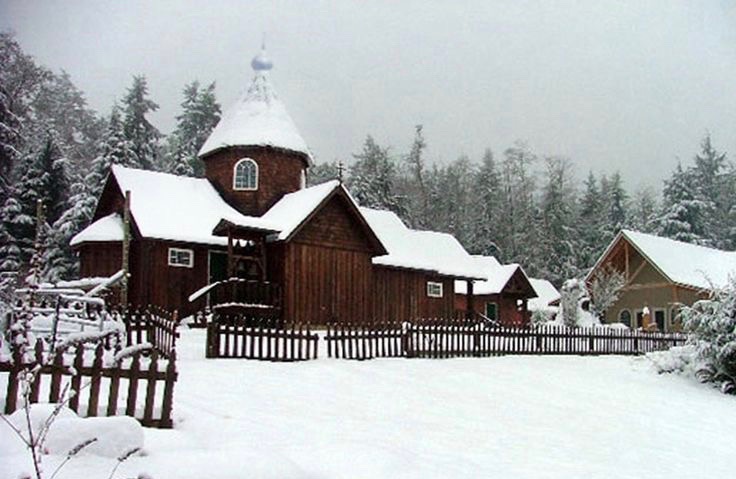 The massively destructive and deadly hurricanes that have ever increasingly been plowing into the east coast of the United States should not surprise to any of us. How could we expect there should not be consequences for a nation that has such a high number of our babies being aborted, has misused the natural  resources given to us by God, advances wars for the sake of financial gain and oil, and surrendered ourselves over to pride for our scientific and technological advances. We have become a people who have turned away from the worship of God, for the worship of material goods, sports, entertainment, and self.
Saint John of Shanghai and San Francisco often expressed belief that absolutely nothing happens by chance, and that human behavior leads to inevitable consequences, either good or bad. The horrible tsunamis and earthquakes that have become ever more frequent around the world, killing thousands of people, devastating some countries that had grown comfortable with a tourist trade made up of thousands of her children enslaved to a foreign sex trade, serving the perverted needs of pedophiles from all parts of the world, and we wonder why we are increasingly seeing these extreme changes in our global weather patterns.
It is important that we see that God does not cause these devastating natural disasters, we do. God is in control of the forces of nature, but it is we who are responsible for the results of the deadly devastation that is increasingly taking place. God is not doing this to us, it is we who are bringing it upon ourselves.
"Do not be deceived, God is not mocked; for whatever a man sows, that he will also reap (Galatians 6:7)." Let us use these natural disasters as a reminder to turn back to God, live our lives in repentance, and turn away from our arrogance and contempt for the laws of God.
With love in Christ,
Abbot Tryphon
Photo: Although we are yet to get a snowfall, given the season, I thought I'd share this photo of the monastery from last year.
Monday December 24, 2018 / December 11, 2018
31st Week after Pentecost. Tone five.
Nativity (St. Philip's Fast). By Monastic Charter: Strict Fast (Bread, Vegetables, Fruits)
Venerable Daniel the Stylite of Constantinopole (490).
New Hieromartyr Theophan, bishop of Solokamsk (1918) and with him 2 Hieromartyrs and 5 Martyrs (1918).
New Hieromartyr Nicholas priest (1937).
New Hieromartyr John priest (1941).
St. Kuksha (Velichko), hieroschemamonk of Odessa (1964).
Venerable Nicon the Dry of Kiev Caves (1101).
Martyr Mirax of Egipt (640).
Martyr Acepsius and Aeithalas at Arbela in Assyria (354).
Venerable Luke the New Stylite of Chalcedon (979).
Venerable Leontius, monk, of Monemdasia in the Peloponnesus (1450).
Monk-martyr Barsabas, abbot og Ishtar and 10 companions in Persia (342).
All Saints of Georgia (Georgia).
Martyrs Terentius, Vincent, Emilian and Bebaia (Greek).
The Scripture Readings
Hebrews 11:17-23
The Faith of the Patriarchs
17 By faith Abraham, when he was tested, offered up Isaac, and he who had received the promises offered up his only begotten son,18 of whom it was said, "In Isaac your seed shall be called," 19 concluding that God was able to raise him up, even from the dead, from which he also received him in a figurative sense.
20 By faith Isaac blessed Jacob and Esau concerning things to come.
21 By faith Jacob, when he was dying, blessed each of the sons of Joseph, and worshiped, leaning on the top of his staff.
22 By faith Joseph, when he was dying, made mention of the departure of the children of Israel, and gave instructions concerning his bones.
The Faith of Moses
23 By faith Moses, when he was born, was hidden three months by his parents, because they saw he was a beautiful child; and they were not afraid of the king's command.
Hebrews 11:27-31
27 By faith he forsook Egypt, not fearing the wrath of the king; for he endured as seeing Him who is invisible. 28 By faith he kept the Passover and the sprinkling of blood, lest he who destroyed the firstborn should touch them.
29 By faith they passed through the Red Sea as by dry land, whereas the Egyptians, attempting to do so, were drowned.
By Faith They Overcame
30 By faith the walls of Jericho fell down after they were encircled for seven days. 31 By faith the harlot Rahab did not perish with those who did not believe, when she had received the spies with peace.
Mark 8:11-21
The Pharisees Seek a Sign
11 Then the Pharisees came out and began to dispute with Him, seeking from Him a sign from heaven, testing Him. 12 But He sighed deeply in His spirit, and said, "Why does this generation seek a sign? Assuredly, I say to you, no sign shall be given to this generation."
Beware of the Leaven of the Pharisees and Herod
13 And He left them, and getting into the boat again, departed to the other side. 14 Now [a]the disciples had forgotten to take bread, and they did not have more than one loaf with them in the boat. 15 Then He charged them, saying, "Take heed, beware of the [b]leaven of the Pharisees and the leaven of Herod."
16 And they reasoned among themselves, saying, "It is because we have no bread."
17 But Jesus, being aware of it, said to them, "Why do you reason because you have no bread? Do you not yet perceive nor understand? Is your heart still hardened? 18 Having eyes, do you not see? And having ears, do you not hear? And do you not remember? 19 When I broke the five loaves for the five thousand, how many baskets full of fragments did you take up?"
They said to Him, "Twelve."
20 "Also, when I broke the seven for the four thousand, how many large baskets full of fragments did you take up?"
And they said, "Seven."
21 So He said to them, "How is it you do not understand?"