Where the temporal and the eternal are connected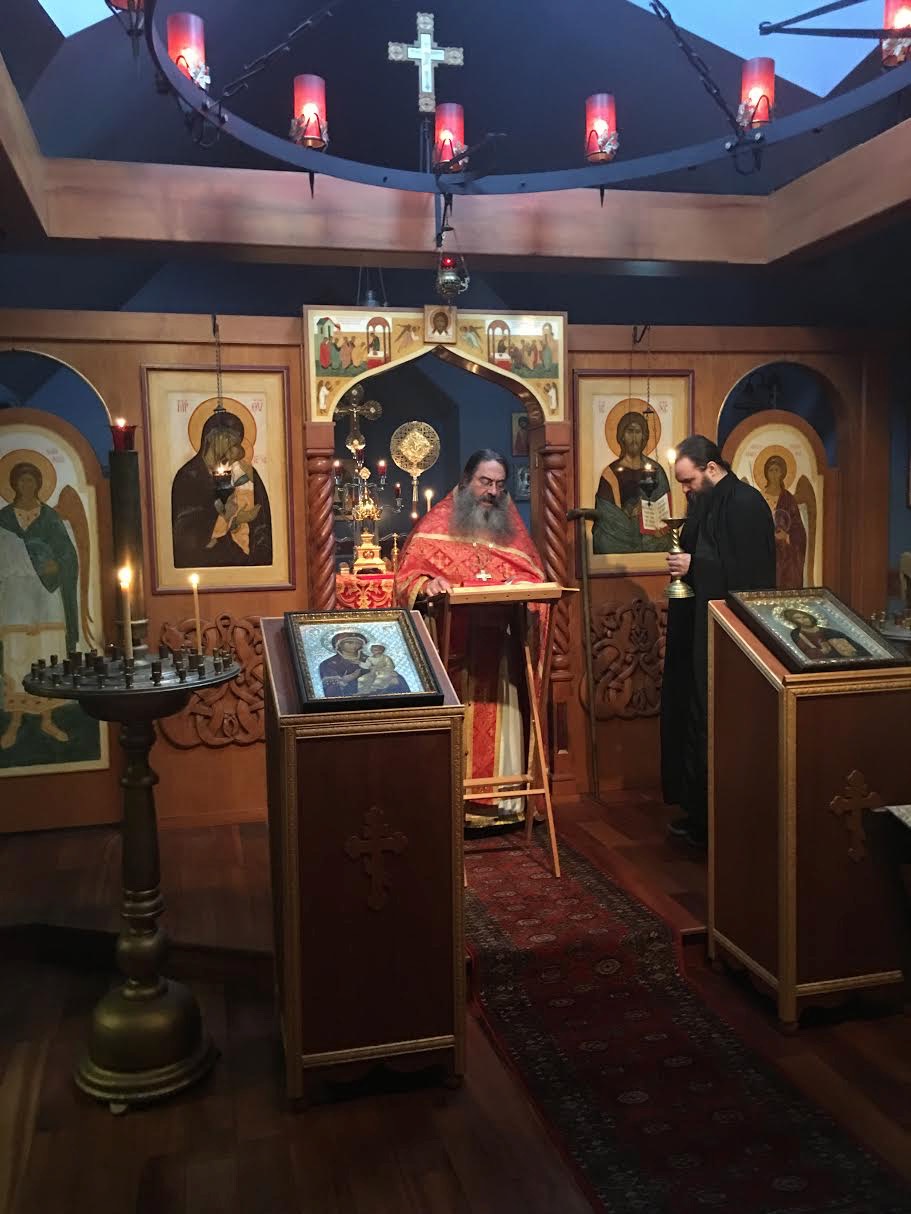 We can be rich in liturgical correctness and wealthy in traditions, but if we do not have love and mercy, we are in reality bankrupt. Our Lord Himself made love and mercy the chief criterion whereby we will be judged on the Last Day. The fulfillment of the law is love, not liturgical correctness, as was thought by the Pharisees. When we see our Orthodox Christian faith only in the context of liturgical correctness, and the length of our services, but do not love others, we will have gained nothing of eternal value. If we do not show compassion and mercy towards everyone we meet, we will have committed a grievous crime against our Orthodox faith, and will stand before God with nothing to show for our life.
Our liturgical rites and religious traditions are of no value if we have not love and mercy. When we rise to a sincere evangelical love for others, we become God's collaborators, for our Christian love and mercy is the most divine trait possible for the human being. Our mercy is the expression of our love of God, for it is in our love of God that our mercy is poured out upon those who suffer, and upon those who are ill, or helpless in body and mind. Our Christian mercy springs from love and is a concrete expression of love.
Our religious rites and practices are not ends in themselves, but vehicles by which we enter into a profound relationship with God, Who is love. The very essence of our Christian faith is love because God Himself is love (1 John 4:8). Thus, our Christian morality, our ethics, and even our liturgical services and rites, are inconceivable in the absence of love. And, this love is not merely an act that has sprung up from a sense of ethical duty, but something that binds our world, the one seen, to the heavenly world, that world unseen. One world is temporal, and the other world is eternal, yet both have been created by God. The temporal world is wherein we exercise, preparing ourselves for the eternal world. Mercy and love is the means by which both are connected.
With love in Christ,
Abbot Tryphon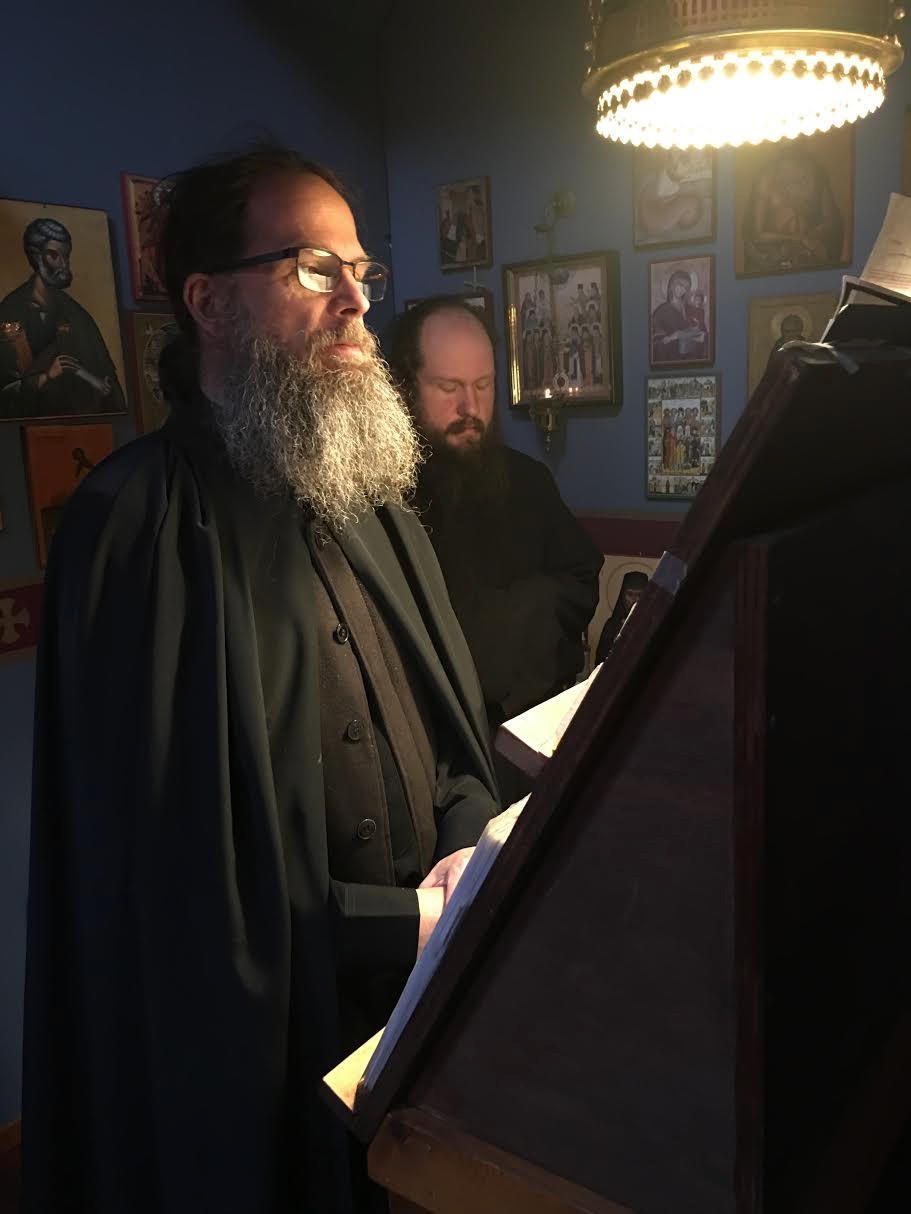 Thursday December 27, 2018 / December 14, 2018
31st Week after Pentecost. Tone five.
Nativity (St. Philip's Fast). Food with Oil
Martyrs Thyrsus, Leucius, and Callinicus of Apollonia (250).
Martyrs Apollonius, Philemon, Arianus, and Theoctychus of Alexandria (ca. 305).
New Hieromartyr Nicholas priest (1937).
St. Bassian confessor, archbishop of Tambov (1940).
Sainted Ilarion, Metropolitan of Suzdal' and Yur'ev (1707).
St. Venatius Fortunatus, bishop of Poitiers (7th c.) (Celtic & British).
Venerable Hygbald, abbot in Lincolnshire (7th c.) (Celtic & British).
Sts. Fingar and Phila, brother and sister, martyrs in Cornwall.
Venerable Daniel the Hesychast of Voronej (17th c.) (Romania).
Four guards converted by St. Arianus and martyred (Greek.).
St. Folciunus, bishop of Tervas (855) (Neth.).
The Scripture Readings
James 1:19-27
Qualities Needed in Trials
19 So then, my beloved brethren, let every man be swift to hear, slow to speak, slow to wrath; 20 for the wrath of man does not produce the righteousness of God.
Doers—Not Hearers Only
21 Therefore lay aside all filthiness and overflow of wickedness, and receive with meekness the implanted word, which is able to save your souls.
22 But be doers of the word, and not hearers only, deceiving yourselves. 23 For if anyone is a hearer of the word and not a doer, he is like a man observing his natural face in a mirror; 24 for he observes himself, goes away, and immediately forgets what kind of man he was. 25 But he who looks into the perfect law of liberty and continues in it, and is not a forgetful hearer but a doer of the work, this one will be blessed in what he does.
26 If anyone among you thinks he is religious, and does not bridle his tongue but deceives his own heart, this one's religion is useless. 27 Pure and undefiled religion before God and the Father is this: to visit orphans and widows in their trouble, and to keep oneself unspotted from the world.
Mark 9:10-16
10 So they kept this word to themselves, questioning what the rising from the dead meant.
11 And they asked Him, saying, "Why do the scribes say that Elijah must come first?"
12 Then He answered and told them, "Indeed, Elijah is coming first and restores all things. And how is it written concerning the Son of Man, that He must suffer many things and be treated with contempt? 13 But I say to you that Elijah has also come, and they did to him whatever they wished, as it is written of him."
A Boy Is Healed
14 And when He came to the disciples, He saw a great multitude around them, and scribes disputing with them. 15 Immediately, when they saw Him, all the people were greatly amazed, and running to Him, greeted Him. 16 And He asked the scribes, "What are you discussing with them?"