Correcting the stumbling of others
The use of force in the correction of those who are living in opposition to the laws of God is often a temptation for Christians, yet it must be remembered that the sins of others is better corrected by lovingly demonstrating their value in God's eyes.
Demonstrating our own love for them by refusing to demonize them with our judgment and harsh treatment, we become agents of the love of Christ. In seeing ourselves as the worst of sinners, and demonstrating our personal gratitude for God's love and mercy in our own lives, projects that hope of redemption, and forgiveness, to the persons living in sin. Our love for them helps open their hearts to the action of the Holy Spirit.
God's grace can change any heart, and we must be sure we are not the stumbling block for that change by nurturing a judgmental tone.
"Christians, above all men, are forbidden to correct the stumblings of sinners by force…it is necessary to make a man better not by force but by persuasion. God gives the crown to those who are kept from evil, not by force, but by choice (Saint John Chrysostom)."
With love in Christ,
Abbot Tryphon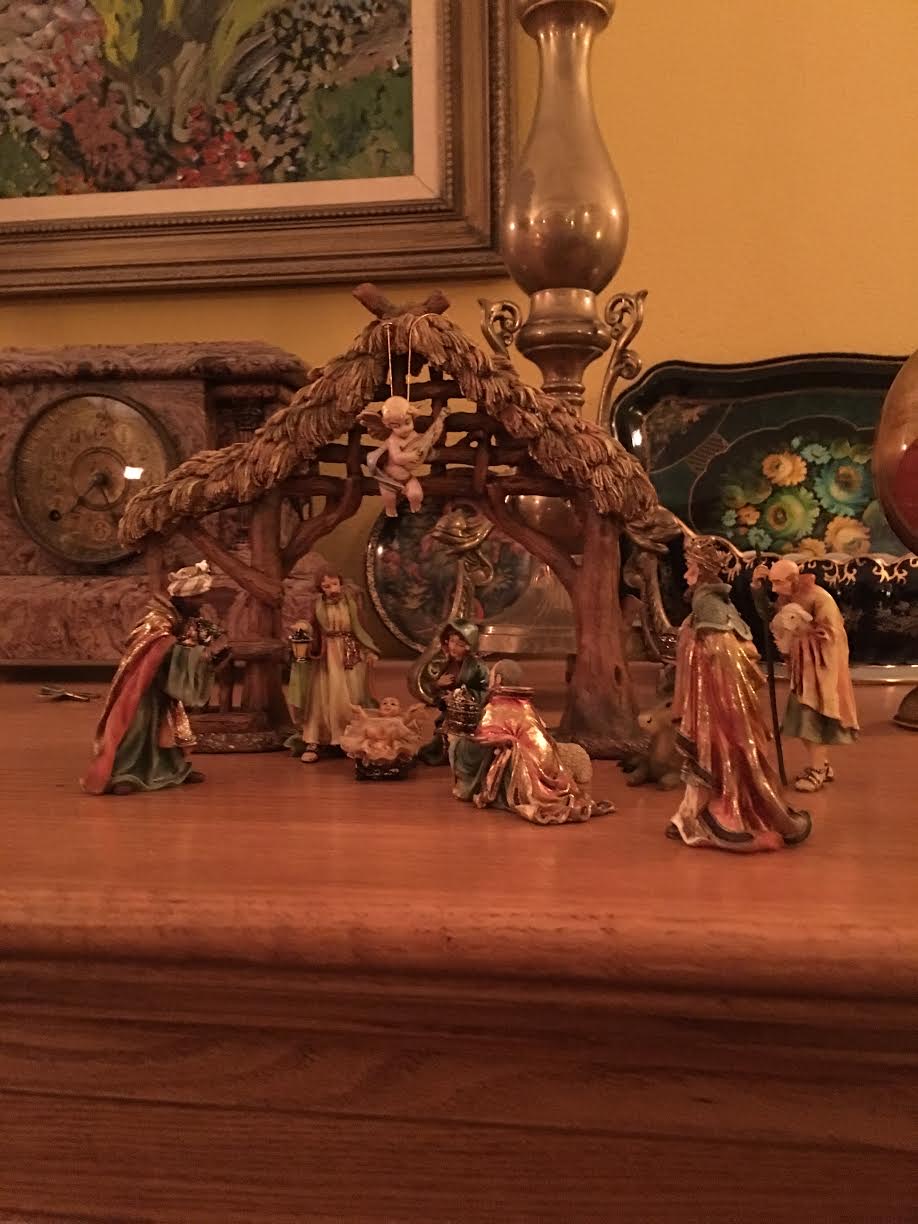 Photos: Our monastic brotherhood is preparing for the celebration of the Nativity of Our Lord, God, and Saviour, Jesus Christ. As a community on the Julian calendar, we will be celebrating the birth of Jesus Christ on the 7th of January.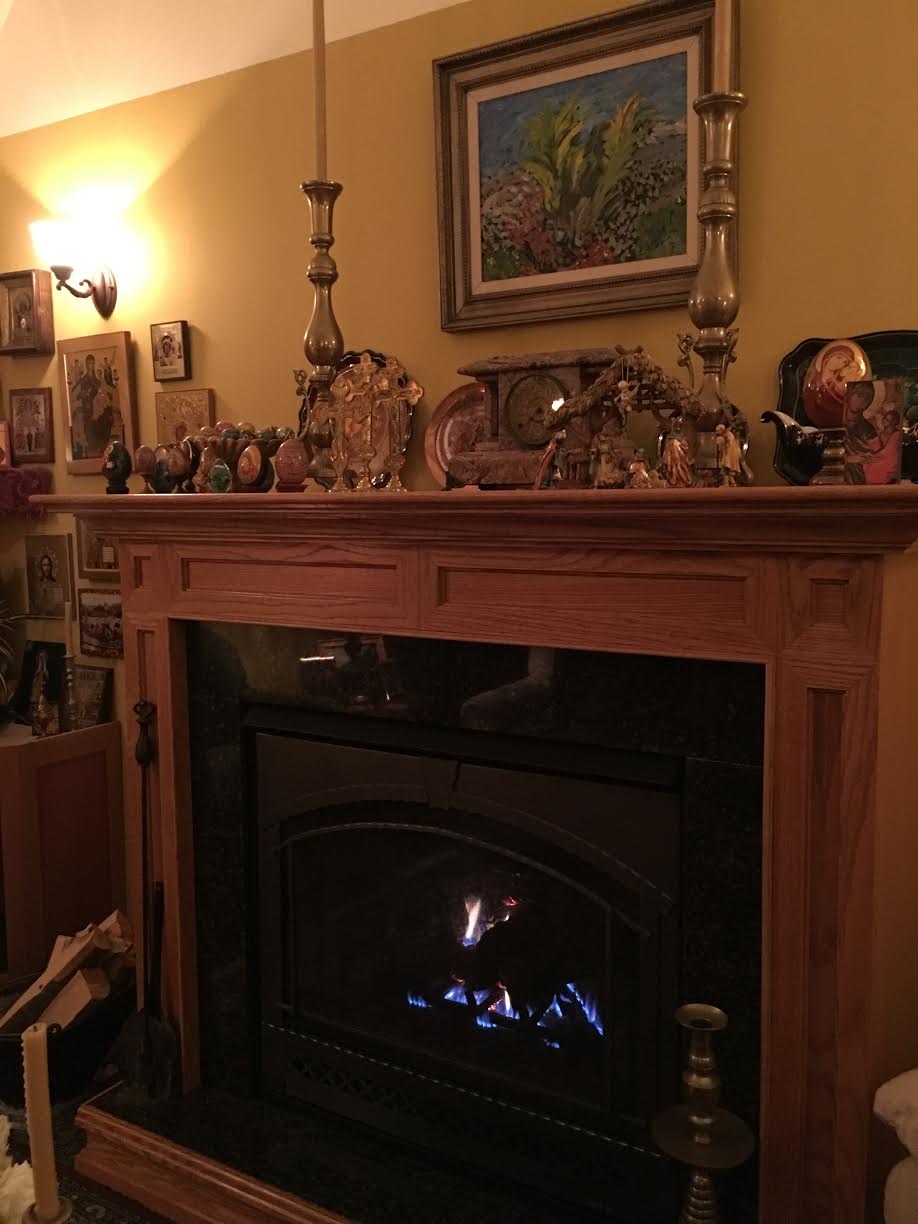 Wednesday December 12, 2018 / November 29, 2018
29th Week after Pentecost. Tone three.
Nativity (St. Philip's Fast). By Monastic Charter: Strict Fast (Bread, Vegetables, Fruits)
Martyr Paramon and 370 Martyrs in Bithynia (250).
Martyr Philumenus of Ancyra, and with him Martyrs Valerian and Phaedrus (274).
Venerable Acacius of Mt. Latros, who is mentioned in The Ladder (6th c.).
New Hieromartyr Sergius priest (1941).
Venerable Nectarius the Obedient of the Kiev Caves (12th c.).
Hieromartyr Abibus, bishop of Nekressi in Georgia (6th c.) (Georgia).
Venerable Pitirim of Egypt (4th c.), disciple of Venerable Anthony the Great.
Hieromartyr Dionysius, bishop of Corinth (182).
St. Tiridates, king of Armenia (4th c.).
St. Saturninus, martyr and bishop of Toulouse ( 257) (Gaul).
St. Nicholas, archbishop of Thessalonica (Greek).
Hieromartyr John of Persia (Greek).
St. Urban of Macedonia, bishop (Greek).
St. Pancosmius, monk (Greek).
St. Radboud, bishop of Utrecht (917) (Neth.).
St. Brendan of Birr (571) (Celtic and British).
St. Mardarije of Libertyville (1935) (Serbia).
The Scripture Readings
Hebrews 5:11-6:8
11 of whom we have much to say, and hard to explain, since you have become dull of hearing.
Spiritual Immaturity
12 For though by this time you ought to be teachers, you need someone to teach you again the first principles of the oracles of God; and you have come to need milk and not solid food. 13 For everyone who partakes only of milk is unskilled in the word of righteousness, for he is a babe. 14 But solid food belongs to those who are of full age, that is, those who by reason of use have their senses exercised to discern both good and evil.
The Peril of Not Progressing
6 Therefore, leaving the discussion of the elementary principles of Christ, let us go on to perfection, not laying again the foundation of repentance from dead works and of faith toward God, 2 of the doctrine of baptisms, of laying on of hands, of resurrection of the dead, and of eternal judgment. 3 And this we will do if God permits.
4 For it is impossible for those who were once enlightened, and have tasted the heavenly gift, and have become partakers of the Holy Spirit, 5 and have tasted the good word of God and the powers of the age to come, 6 if they fall away, to renew them again to repentance, since they crucify again for themselves the Son of God, and put Him to an open shame.
7 For the earth which drinks in the rain that often comes upon it, and bears herbs useful for those by whom it is cultivated, receives blessing from God; 8 but if it bears thorns and briers, it is rejected and near to being cursed, whose end is to be burned.
Luke 20:1-8
Jesus' Authority Questioned
20 Now it happened on one of those days, as He taught the people in the temple and preached the gospel, that the chief priests and the scribes, together with the elders, confronted Him 2 and spoke to Him, saying, "Tell us, by what authority are You doing these things? Or who is he who gave You this authority?"
3 But He answered and said to them, "I also will ask you one thing, and answer Me: 4 The baptism of John—was it from heaven or from men?"
5 And they reasoned among themselves, saying, "If we say, 'From heaven,' He will say, 'Why then did you not believe him?' 6 But if we say, 'From men,' all the people will stone us, for they are persuaded that John was a prophet." 7 So they answered that they did not know where it was from.
8 And Jesus said to them, "Neither will I tell you by what authority I do these things."