December 25th or January 7th?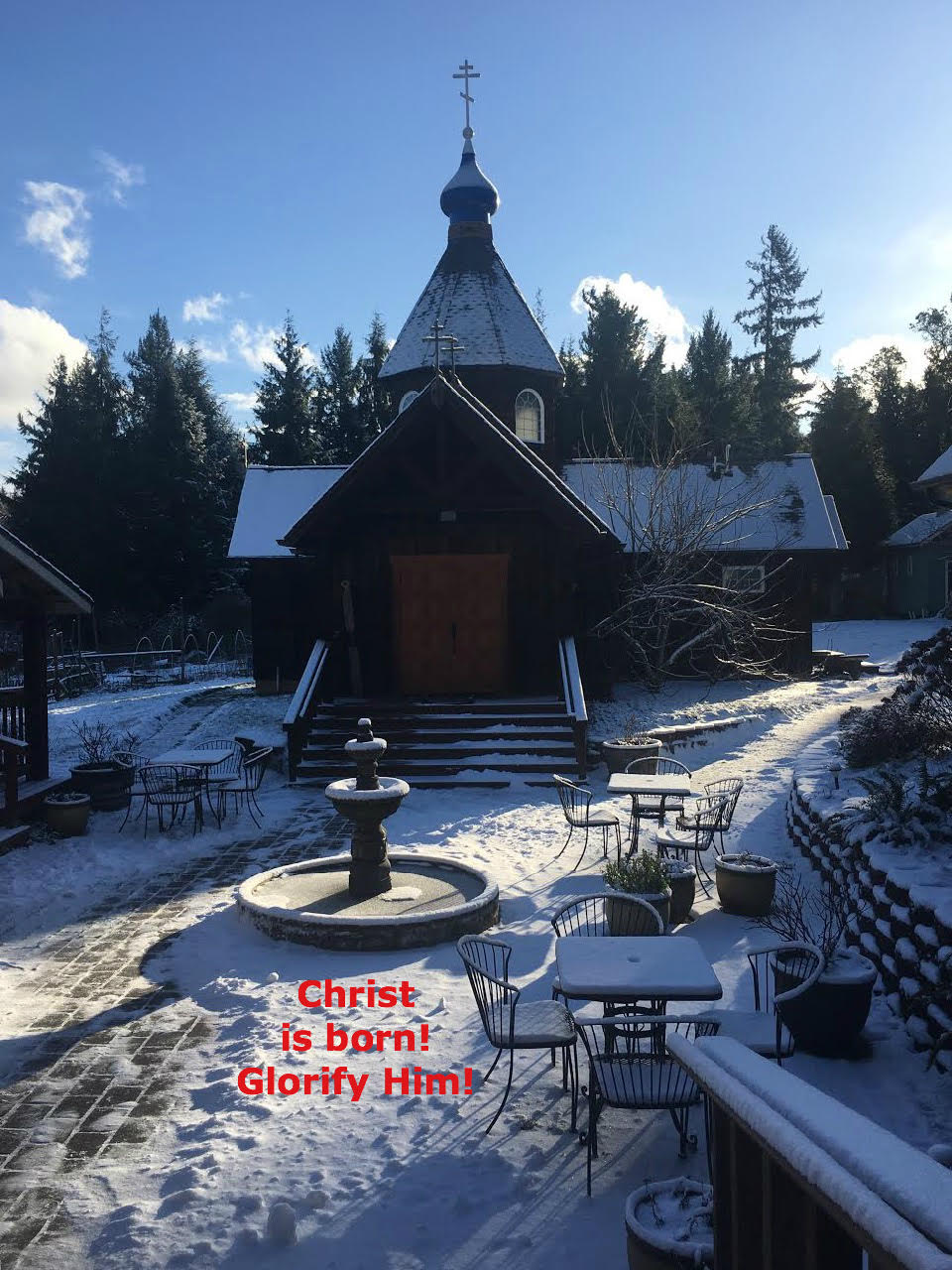 Regarding the Church Calendar (also known as the Old Calendar, or the Julian Calendar), I am grateful that our monastery is part of a jurisdiction that has remained true to the Traditional Calendar. The move to the Papal Calendar was, to my mind, divisive, and it is my prayer that the whole of the Orthodox Church will one day return to the unity that was ours when we all shared the same calendar.
That said, I do not consider myself an "Old Calendarist", nor do I see this as a matter of doctrinal purity. God does not need a calendar to perform miracles, and I know many a saintly priest and bishop who serves on the New Calendar, and I pity those who would choose to go into schism over the calendar issue, for the Church Fathers clearly taught that schism is a greater sin than heresy.
It is important to remember that January 7th is December 25th, according to the Julian Calendar. Those of us who are celebrating the Birth of Our Saviour on January 7th, are in fact celebrating on the 25th of December. Since the Great Feasts of the Church are occasions when we enter mystically into the event celebrated, the thirteen day difference between Nativity according to the Julian Calendar, or the Gregorian Calendar, makes no difference. Within the Kingdom of God there is no time or space. We are all united liturgically, together, in the holy city of Bethlehem. Regardless of the calendar, we are One Body in Christ.
A blessed Nativity to all. Christ is born! Glorify Him!
With love in Christ,
Abbot Tryphon
Tuesday December 25, 2018 / December 12, 2018
31st Week after Pentecost. Tone five.
Nativity (St. Philip's Fast). Fish Allowed
St. Herman of Alaska
St. Spyridon the Wonderworker of Tremithon (348).
Venerable Therapontes, abbot of Monza (1597).
Hieromartyr Alexander, bishop of Jerusalem (251).
Martyr Synesius of Rome (3rd c.).
Synaxis of the First Martyrs of the American land: Hieromartyr Juvenal, Peter the Aleut, and New Martyrs of Russia Anatole (Kamensky) of Irkutsk and Seraphim (Samoilovich) of Uglich and priests John (Kochurov) of Chicago and Alexander (Khotovitsky) of New York.
Venerable Finian, founder of Clonard and Skellig Michael (Ireland) (549) (Celtic & British).
Venerable Colman of Glendalough (Ireland) (659) (Celtic & British).
St. John, metropolitan of Zichon, founder of the monastery of the Forerunner on Mt. Menikion (1333) (Greek).
Sts. Amonathus and Anthus, monks (Greek).
Martyr John, abbot of the Zedazeni, Georgia (9th c.) (Georgia).
The Scripture Readings
Hebrews 12:25-26
Hear the Heavenly Voice
25 See that you do not refuse Him who speaks. For if they did not escape who refused Him who spoke on earth, much more shall we not escape if we turn away from Him who speaks from heaven, 26 whose voice then shook the earth; but now He has promised, saying, "Yet once more I shake not only the earth, but also heaven."
Hebrews 13:22-25
22 And I appeal to you, brethren, bear with the word of exhortation, for I have written to you in few words. 23 Know that our brother Timothy has been set free, with whom I shall see you if he comes shortly.
24 Greet all those who rule over you, and all the saints. Those from Italy greet you.
25 Grace be with you all. Amen.
Mark 8:22-26
A Blind Man Healed at Bethsaida
22 Then He came to Bethsaida; and they brought a blind man to Him, and begged Him to touch him. 23 So He took the blind man by the hand and led him out of the town. And when He had spit on his eyes and put His hands on him, He asked him if he saw anything.
24 And he looked up and said, "I see men like trees, walking."
25 Then He put His hands on his eyes again and made him look up. And he was restored and saw everyone clearly. 26 Then He sent him away to his house, saying, "Neither go into the town, nor tell anyone in the town."