The importance of Christian friendships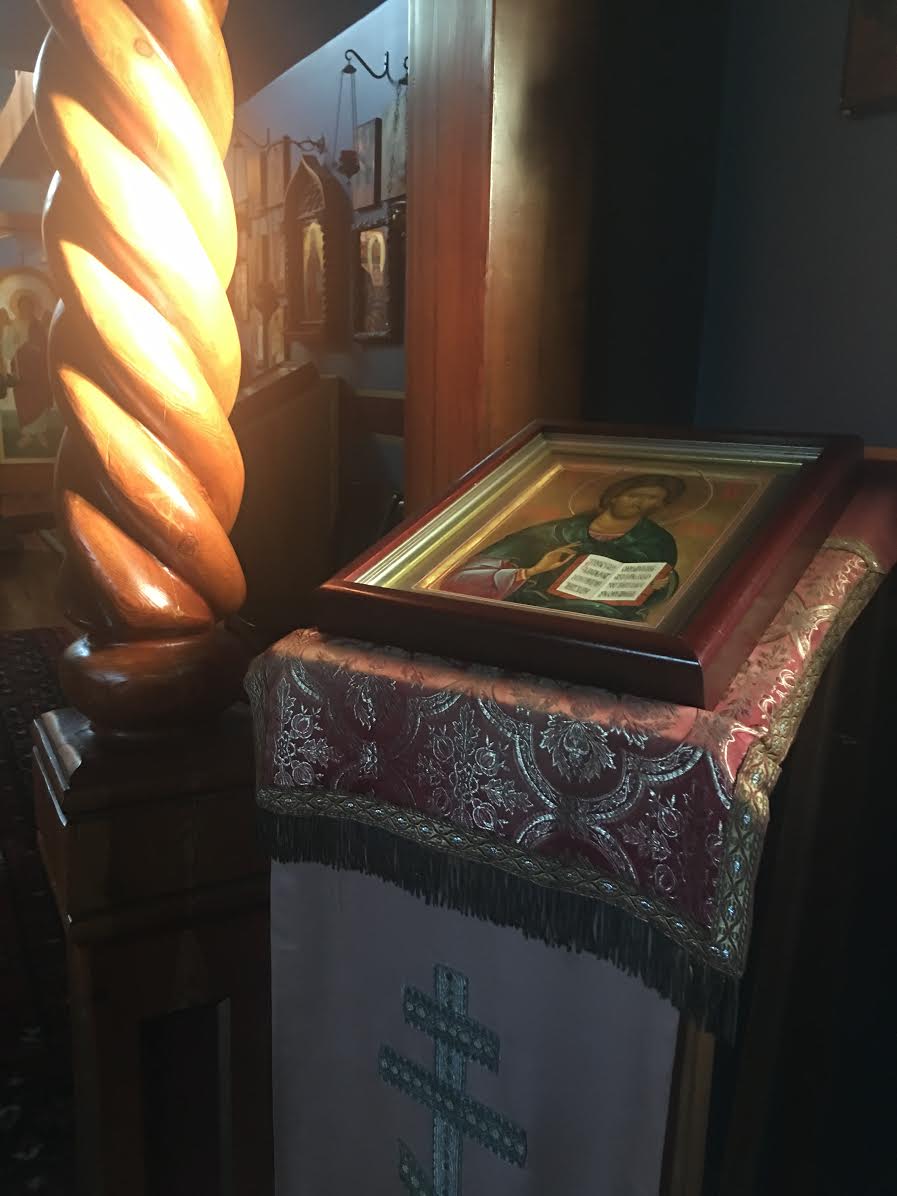 In this age where secularism is on the rise, and materialism has become a major distraction from spiritual pursuits, Christian friendship has never been more important. The pursuit of personal fulfillment, entertainment, worldly pleasure, and the acquisition of material goods, has become the dominant theme of our age. Families that once placed the life of the Church as the center of their week, have drifted away from God. Having made idols of worldly pleasures and pursuits, their family life has become focused on transitory goals, leaving them in a state of spiritual bankruptcy. Parents who once brought their children to the temple, having lost their own way, watch those children stray far from faith.
Centered on worldly pursuits, we've allowed our spiritual life to be displaced by things that are transitory in nature, no longer thinking on the things of God. Our spiritual illness has infected our youth like a virus, leaving them with little to sustain them, when times get tough. The economic, political, and social instability of our age demands that we be spiritually fit, yet we give our youth virtually nothing that will help them through the hardships ahead. The terrible storms that have destroyed whole towns in the Midwest, appear to be just the beginning of what many scientists see as our future, yet we continue on a path that remains focused on material gain, and personal fulfillment. Hardly the elements that can sustain the human heart during disasters, or terrible personal loss.
The life of a Christian has never been easy, but in an age that is proving to be hostile towards the things of God, Christian friendship is all the more important. We need each other. We need the encouragement that Christian friendship can give us, as we face a world that has rejected Christ. The unity we have when we receive the Body and Blood of the Saviour, during each and every celebration of the Divine Liturgy, gives us strength to withstand whatever may be coming. When all else has failed, and our culture, economy, and material world has fallen into ruin, only faith will have the power to sustain us.
It is only our faith, supported and strengthened by our fellowship in Christ, that will have the lasting power to keep us from falling into despair, as our world enters into a darkness that will seem unconquerable. Hiding from the reality of a world that has lost it's way, will in no wise make the future brighter. Lifting each other up, as we share our faith in the Christ Who came to make all things new, is the only hope we have. Let us not waste this life God has given us, but let us move forward in faith, together, knowing that ultimately, the gates of hell will not prevail against those who love God.
With love in Christ,
Abbot Tryphon
Sunday December 2, 2018 / November 19, 2018
27th Sunday after Pentecost. Tone two.
Nativity Fast. Fish Allowed
Prophet Obadiah (Abdias) (9th c. B.C.).
Martyr Barlaam of Caesarea in Cappadocia (304).
Venerables Barlaam and loasaph, prince of India, and St. Abenner the King, father of St. loasaph (4th c.).
St. Philaret, metropolitan of Moscow (1867).
New Hieromartyr priest John Vishnevsky (1920).
New Hieromartyrs Porphirius (Gulevich) bishop of Simpheropol an Crimeria, Ioasaph (Udalov) bishop of Chistopol, deacon Antonius (Korzh), monk Barpholomeus (Ratnykh), priest Vladimir Pischulin, archpriest Demetrius Kiranov, priest John Bliumovich, archpriest Nicholas Mezentsev, priest Thimoty Izotov (1937).
New Hieromartyrs Sergius Mikhaev, Michael Dmitriev, Alexandra Mishutina, John Malinovsky, Constantine Mikhailovsy, Alexander Serebrov, Ignatius Teslin, John Piramidin, Simeon Krivosheev, John Florovky, Jacob Briliantov, Demetrius Kuklin, Jacob Peredery priests, New Hieromartyrs Ioasaph Krimzin, Gennady Rebeza, Peter Mamontov, Gerasim Sukhov, Michael Kvanin, Martyr Valentine Kornienko, Peter Antonov, Leonid Salkov, Thimoty Kucherov (1937).
St. Porphyrios of Kavsokalyvia (1991).
Venerable Barlaam, abbot of the Kiev Caves (1065).
Uncovering of the relics (1626) of Monk-martyr Adrian, abbot of Poshekhonye (1550).
Martyr Azes of Isauria, and with him 150 soldiers (284).
Martyr Heliodorus in Pamphylia (273).
Venerable Hilarion of Georgia, wonderworker of Thessalonica (875) (Georgia).
"The Joy of All who Sorrow" (1863) Icon of the Mother of God.
St. Patroclus of Bourges (577) (Gaul).
St. Egbert, archbishop of York (766) (Celtic & British).
Martyr Agapius of Gaza (306).
St. Simon, wonderworker of Calabria (10th c.).
Martyrs Anthimus, Thalalaeus, Christopher, Euphemia and her children (Greek).
Martyr Pancharius (Greek).
Martyr Barlaam of Antioch (Greek).
The Scripture Readings
Luke 24:12-35
12 But Peter arose and ran to the tomb; and stooping down, he saw the linen cloths lying by themselves; and he departed, marveling to himself at what had happened.
The Road to Emmaus
13 Now behold, two of them were traveling that same day to a village called Emmaus, which was seven miles from Jerusalem. 14 And they talked together of all these things which had happened. 15 So it was, while they conversed and reasoned, that Jesus Himself drew near and went with them. 16 But their eyes were restrained, so that they did not know Him.
17 And He said to them, "What kind of conversation is this that you have with one another as you walk and are sad?"
18 Then the one whose name was Cleopas answered and said to Him, "Are You the only stranger in Jerusalem, and have You not known the things which happened there in these days?"
19 And He said to them, "What things?"
So they said to Him, "The things concerning Jesus of Nazareth, who was a Prophet mighty in deed and word before God and all the people, 20 and how the chief priests and our rulers delivered Him to be condemned to death, and crucified Him. 21 But we were hoping that it was He who was going to redeem Israel. Indeed, besides all this, today is the third day since these things happened. 22 Yes, and certain women of our company, who arrived at the tomb early, astonished us. 23 When they did not find His body, they came saying that they had also seen a vision of angels who said He was alive. 24 And certain of those who were with us went to the tomb and found it just as the women had said; but Him they did not see."
25 Then He said to them, "O foolish ones, and slow of heart to believe in all that the prophets have spoken! 26 Ought not the Christ to have suffered these things and to enter into His glory?" 27 And beginning at Moses and all the Prophets, He expounded to them in all the Scriptures the things concerning Himself.
The Disciples' Eyes Opened
28 Then they drew near to the village where they were going, and He indicated that He would have gone farther. 29 But they constrained Him, saying, "Abide with us, for it is toward evening, and the day is far spent." And He went in to stay with them.
30 Now it came to pass, as He sat at the table with them, that He took bread, blessed and broke it, and gave it to them. 31 Then their eyes were opened and they knew Him; and He vanished from their sight.
32 And they said to one another, "Did not our heart burn within us while He talked with us on the road, and while He opened the Scriptures to us?" 33 So they rose up that very hour and returned to Jerusalem, and found the eleven and those who were with them gathered together, 34 saying, "The Lord is risen indeed, and has appeared to Simon!" 35 And they told about the things that had happened on the road, and how He was known to them in the breaking of bread.
Ephesians 6:10-17
The Whole Armor of God
10 Finally, my brethren, be strong in the Lord and in the power of His might. 11 Put on the whole armor of God, that you may be able to stand against the wiles of the devil. 12 For we do not wrestle against flesh and blood, but against principalities, against powers, against the rulers of the darkness of this age, against spiritual hosts of wickedness in the heavenly places. 13 Therefore take up the whole armor of God, that you may be able to withstand in the evil day, and having done all, to stand.
14 Stand therefore, having girded your waist with truth, having put on the breastplate of righteousness, 15 and having shod your feet with the preparation of the gospel of peace; 16 above all, taking the shield of faith with which you will be able to quench all the fiery darts of the wicked one. 17 And take the helmet of salvation, and the sword of the Spirit, which is the word of God;
Luke 12:16-21
16 Then He spoke a parable to them, saying: "The ground of a certain rich man yielded plentifully. 17 And he thought within himself, saying, 'What shall I do, since I have no room to store my crops?' 18 So he said, 'I will do this: I will pull down my barns and build greater, and there I will store all my crops and my goods. 19 And I will say to my soul, "Soul, you have many goods laid up for many years; take your ease; eat, drink, and be merry." ' 20 But God said to him, 'Fool! This night your soul will be required of you; then whose will those things be which you have provided?'
21 "So is he who lays up treasure for himself, and is not rich toward God."