As the Living Word, God was born into our midst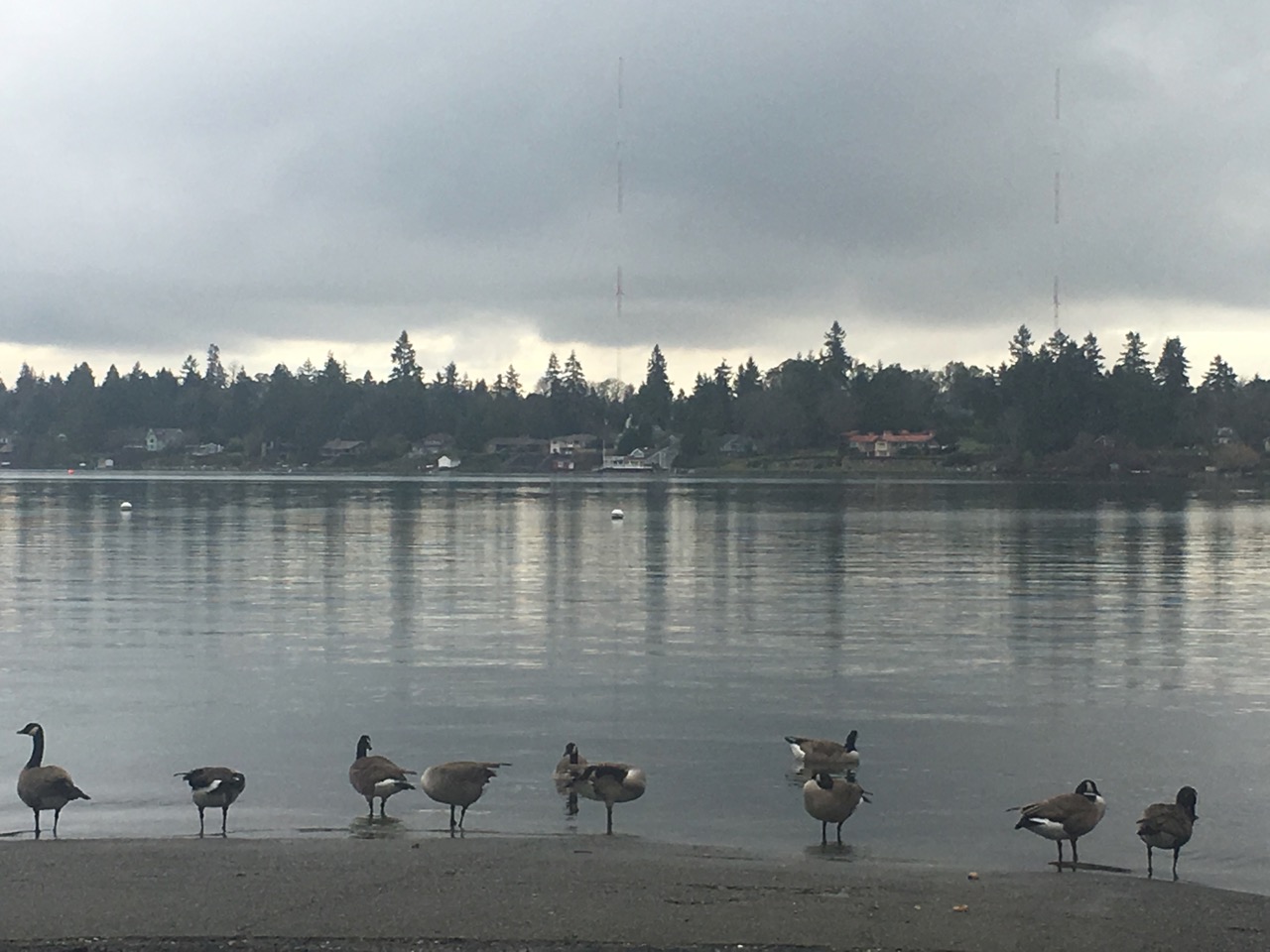 As the Living Word, God became one of us, taking on the condition of our flesh in every way, yet remaining sinless. In doing so, God has invited us to come out from the darkness that is our fallen nature, and which leads only to death, and enter into communion with He Who is Life.
By responding to the Lord Jesus Christ's incredible love for us, and entering into communion with Him, we are empowered to be like He Who first loved us. We are invited to imitate Him, and become like Him in such a way that His love incarnates in us, and His love extends to all those around us. His love thus shines in us, as we care for those around us who suffer in their captive egos, and in their darkness. In this way His love extends through us to even those who are our enemies.
When we pray the words, "present in all places and filling all things," we are reminded that our God has never detached Himself from His creation. He is present and active in our lives through the Holy Spirit, and it is through His Love that we are made capable of responding in love to everyone around us. In fact we become to all others, Christ in the midst.
With love in Christ,
Abbot Tryphon
Photo: Looking toward Maury Island from the boat ramp on the Burton Peninsula, Vashon Island.
Friday December 28, 2018 / December 15, 2018
31st Week after Pentecost. Tone five.
Nativity (St. Philip's Fast). Food with Oil
Hieromartyr Eleutherius, bishop of Illyria, and his mother, Martyr Anthia and Martyr Corivus the Eparch (126).
Venerable Paul of Mt. Latros (956).
St. Stephen the Confessor, archbishop of Surozh in the Crimea (790).
Synaxis of All Saints of Crimea.
New Hieromartyr Hilarion (Troitsky), bishop of Verey (1929).
New Hieromartyrs Alexander, Basil, Victorinus priests (1937).
New Hieromartyrs Joseph, metropolitan of Petrograd (1938).
Venerable Tryphon, of Pechenga or Kola (1583), and his martyred disciple Venerable Jonah.
Synaxis of All Saints of Kolsk.
Martyr Eleutherius at Constantinople (4th c.).
Venerable Pardus, hermit of Palestine (6th c.).
Monk-martyr Bacchus of Mar Saba (8th c.).
Martyr Susanna the Deaconess of Palestine (4th c.).
Venerable Nektarius of Bitel'sk (1500).
St. Aubertus, bishop (668) (Neth.).
The Scripture Readings
James 2:1-13
Beware of Personal Favoritism
2 My brethren, do not hold the faith of our Lord Jesus Christ, the Lord of glory, with partiality. 2 For if there should come into your assembly a man with gold rings, in fine apparel, and there should also come in a poor man in filthy clothes, 3 and you pay attention to the one wearing the fine clothes and say to him, "You sit here in a good place," and say to the poor man, "You stand there," or, "Sit here at my footstool," 4 have you not shown partiality among yourselves, and become judges with evil thoughts?
5 Listen, my beloved brethren: Has God not chosen the poor of this world to be rich in faith and heirs of the kingdom which He promised to those who love Him? 6 But you have dishonored the poor man. Do not the rich oppress you and drag you into the courts? 7 Do they not blaspheme that noble name by which you are called?
8 If you really fulfill the royal law according to the Scripture, "You shall love your neighbor as yourself," you do well; 9 but if you show partiality, you commit sin, and are convicted by the law as transgressors. 10 For whoever shall keep the whole law, and yet stumble in one point, he is guilty of all. 11 For He who said, "Do not commit adultery," also said, "Do not murder." Now if you do not commit adultery, but you do murder, you have become a transgressor of the law. 12 So speak and so do as those who will be judged by the law of liberty. 13 For judgment is without mercy to the one who has shown no mercy. Mercy triumphs over judgment.
Mark 9:33-41
Who Is the Greatest?
33 Then He came to Capernaum. And when He was in the house He asked them, "What was it you disputed among yourselves on the road?" 34 But they kept silent, for on the road they had disputed among themselves who would be the greatest. 35 And He sat down, called the twelve, and said to them, "If anyone desires to be first, he shall be last of all and servant of all." 36 Then He took a little child and set him in the midst of them. And when He had taken him in His arms, He said to them, 37 "Whoever receives one of these little children in My name receives Me; and whoever receives Me, receives not Me but Him who sent Me."
Jesus Forbids Sectarianism
38 Now John answered Him, saying, "Teacher, we saw someone who does not follow us casting out demons in Your name, and we forbade him because he does not follow us."
39 But Jesus said, "Do not forbid him, for no one who works a miracle in My name can soon afterward speak evil of Me. 40 For he who is not against us is on our side. 41 For whoever gives you a cup of water to drink in My name, because you belong to Christ, assuredly, I say to you, he will by no means lose his reward.