The ultimate sickness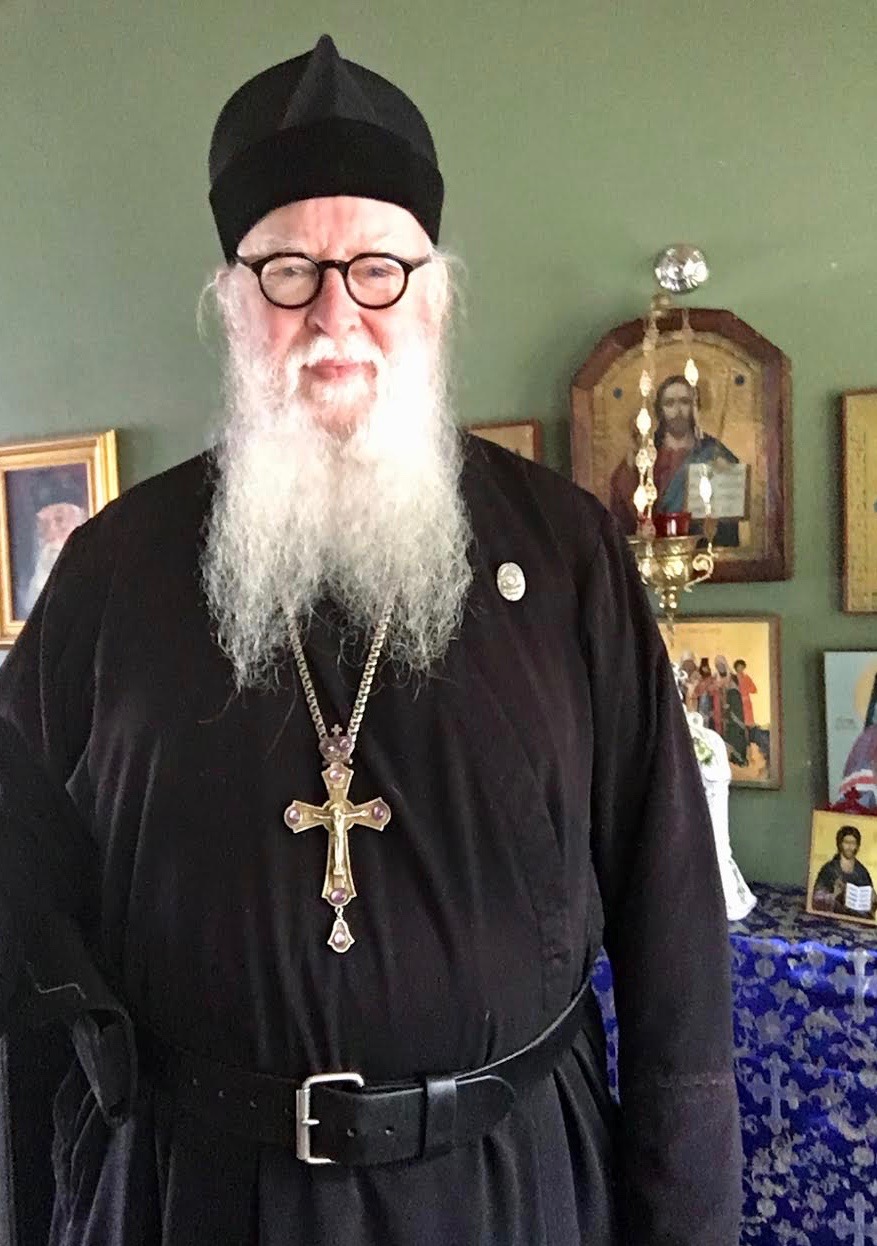 Humankind's ultimate sickness is that of unbelief. This world is the place of preparation for our life in eternity, the place where we are prepared for the Kingdom that is to come. Within this world, Our Lord Jesus Christ established a hospital in which the medicine for the cure of our sickness is available, and this hospital of the soul is none other than the Church.
This world does not provide the medicine for that which ails us, for the only medicine that can heal us, is Christ Himself. If we are unwilling to receive this medicine, we will never be healed, and will never know the joys of the eternal Kingdom that awaits us. This illness that awaits a cure is unbelief, and this unbelief is based on our failure to avail ourselves to the medicine that is abundantly available within the life of the Church.
Belief comes as a free gift from a God Who "so loved us that He gave His only begotten Son, that whoever believes in Him, will have eternal life (John 3:16)". All we need to do is cooperate with God's grace, and unbelief will disappear.
When we receive the Word of God into our heart, we, like the Apostle Thomas, will have touched His wounds, and will know the Lord, personally. When we confess our sins, and receive Christ into our life, we will have thrust our hand into His side, and we will believe. Unbelief, at this very moment in time, will have no place to reside in our heart, and like the Apostle Thomas, we will know the peace that comes with a life in Christ.
"You need not be despondent. Let those be despondent who do not believe in God. For them sorrow is burdensome, of course, because besides earthly enjoyment they have nothing. But believers must not be despondent, for through sorrows they receive the right of sonship, without which it is impossible to enter the Kingdom of Heaven. (Saint Barsanuphius of Optina)."
Love in Christ,
Abbot Tryphon
Sunday November 25, 2018 / November 12, 2018
26th Sunday after Pentecost. Tone one.
St. John the Merciful, patriarch of Alexandria (620).
Venerable Nilus the Faster of Sinai (451).
New Hieromartyrs Constantine, Vladimir, Alexander, Matthew, Demetrius priests (1937).
New Hieromartyr Boris (1942).
Blessed John "the Hairy," fool-for-Christ at Rostov (1580).
Prophet Ahijah (Achias) (960 B.C.).
St. Nilus the Myrrh-gusher of Mt. Athos (1651).
"The Merciful" Icon of the Mother of God.
New Martyr Sabbas Nigdelinus of Constantinople (1726) (Greek).
New Martyr Nicholas of Constantinople (1726).
St. Leontius, patriarch of Constantinople (1143).
Venerable Emilian of Vergegio in Iberia.
Venerable Lebuinus, missionary monk of the Netherlands (Netherlands).
St. Machar, bishop of Aberdeen (Scotland) (6th c.) (Celtic & British).
St. Sinell of Cleenish (6th c.) (Celtic & British).
St. Cadwaladr, king of the Welsh (664) (Celtic & British).
New Hieromartyr priest Theodore Gidaspov.
Synaxis of the Russian New Martyrs of Optina: Anatolius, Barnabas, Dositheus, Nectarius, Panteleimon and Vincent.
The Scripture Readings
Luke 24:1-12
He Is Risen
24 Now on the first day of the week, very early in the morning, they, and certain other women with them, came to the tomb bringing the spices which they had prepared. 2 But they found the stone rolled away from the tomb. 3 Then they went in and did not find the body of the Lord Jesus. 4 And it happened, as they were greatly perplexed about this, that behold, two men stood by them in shining garments. 5 Then, as they were afraid and bowed their faces to the earth, they said to them, "Why do you seek the living among the dead? 6 He is not here, but is risen! Remember how He spoke to you when He was still in Galilee, 7 saying, 'The Son of Man must be delivered into the hands of sinful men, and be crucified, and the third day rise again.' "
8 And they remembered His words. 9 Then they returned from the tomb and told all these things to the eleven and to all the rest. 10 It was Mary Magdalene, Joanna, Mary the mother of James, and the other women with them, who told these things to the apostles. 11 And their words seemed to them like idle tales, and they did not believe them. 12 But Peter arose and ran to the tomb; and stooping down, he saw the linen cloths lying by themselves; and he departed, marveling to himself at what had happened.
Ephesians 5:8-19
Walk in Light
8 For you were once darkness, but now you are light in the Lord. Walk as children of light 9 (for the fruit of the Spirit is in all goodness, righteousness, and truth), 10 finding out what is acceptable to the Lord. 11 And have no fellowship with the unfruitful works of darkness, but rather expose them. 12 For it is shameful even to speak of those things which are done by them in secret. 13 But all things that are exposed are made manifest by the light, for whatever makes manifest is light. 14 Therefore He says:
"Awake, you who sleep,
Arise from the dead,
And Christ will give you light."
Walk in Wisdom
15 See then that you walk circumspectly, not as fools but as wise, 16 redeeming the time, because the days are evil.
17 Therefore do not be unwise, but understand what the will of the Lord is. 18 And do not be drunk with wine, in which is dissipation; but be filled with the Spirit, 19 speaking to one another in psalms and hymns and spiritual songs, singing and making melody in your heart to the Lord,
Luke 10:25-37
The Parable of the Good Samaritan
25 And behold, a certain lawyer stood up and tested Him, saying, "Teacher, what shall I do to inherit eternal life?"
26 He said to him, "What is written in the law? What is your reading of it?"
27 So he answered and said, " 'You shall love the Lord your God with all your heart, with all your soul, with all your strength, and with all your mind,' and 'your neighbor as yourself.' "
28 And He said to him, "You have answered rightly; do this and you will live."
29 But he, wanting to justify himself, said to Jesus, "And who is my neighbor?"
30 Then Jesus answered and said: "A certain man went down from Jerusalem to Jericho, and fell among thieves, who stripped him of his clothing, wounded him, and departed, leaving him half dead. 31 Now by chance a certain priest came down that road. And when he saw him, he passed by on the other side. 32 Likewise a Levite, when he arrived at the place, came and looked, and passed by on the other side. 33 But a certain Samaritan, as he journeyed, came where he was. And when he saw him, he had compassion. 34 So he went to him and bandaged his wounds, pouring on oil and wine; and he set him on his own animal, brought him to an inn, and took care of him. 35 On the next day, when he departed, he took out two denarii, gave them to the innkeeper, and said to him, 'Take care of him; and whatever more you spend, when I come again, I will repay you.' 36 So which of these three do you think was neighbor to him who fell among the thieves?"
37 And he said, "He who showed mercy on him."
Then Jesus said to him, "Go and do likewise."