The struggle against the passions and our victory in Christ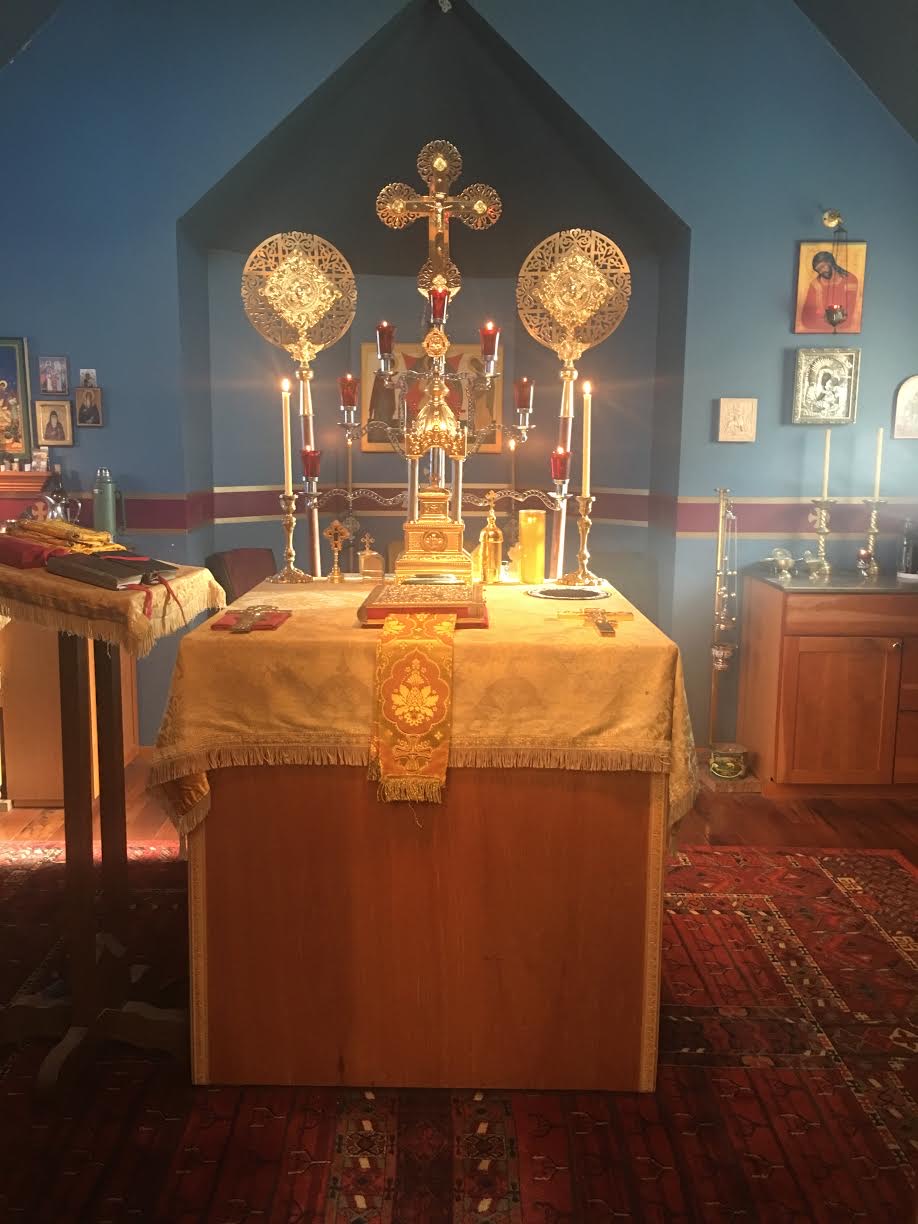 As we struggle with anger, gluttony, with judging others, sexual impurity and a myriad of others passions, it is easy to feel overwhelmed and powerless. We find ourselves feeling defeated and tempted to give up the battle. Sometimes we even tell ourselves that we have no choice, for we were born this way or our temperament is the result of an abusive household.
There is certainly a kernel of truth in all this for we were born into a fallen world and are therefore influenced by the results of our firstborn parents rejection of God's love. Death is all around us because of Ancestral Sin and our commitment to struggle with the passions is meant to return us to the Father. Yet this struggle is not about our power or strength, but simply surrendering to the Lord of Mercy, Who would save us.
This same Merciful God knows how difficult a struggle we have and has given us the strength we need to progress towards purity and holiness. He furthermore rewards us each according to our abilities and our reward is based on our willingness to commit to the struggle, a struggle that is empowered by the grace that abounds when we call upon His Holy Name.
What do we do when we seem to succumb to the same old sins over and over? Do we simply surrender in defeat because we've failed to curb our anger, blaming the family members or coworkers who know how to push our buttons? Do we give in to sexual passions because we've always done so and curbing our appetite for pleasure would be too difficult? Do we gossip about others or judge them because everyone does so?
Or, do we ask God to help us with our anger and confess before a priest when we have fallen, and ask the person who "pushed our buttons" to forgive us for getting angry? Do we ask for God's forgiveness when we've given in to lust and promise to better guard our heart and our eyes, lest we fall again? Do we choose to remain silent when others around us are gossiping and perhaps even avoid those social settings where we know this will be happening?
The good news is that in our struggle with the passions, we do not have to struggle alone. Our Lord Jesus Christ has promised to help us in our quest for purity and holiness. Like the Holy Apostle Paul we can say it is not me, but Christ in me, that we are able to do good. Transformation of the heart is the direct result of the indwelling of the Holy Spirit, from Whom we are given the power to change. All we have to do is approach God with a humble and contrite heart and victory will be ours.
With love in Christ,
Abbot Tryphon
Monday November 19, 2018 / November 6, 2018
26th Week after Pentecost. Tone eight.
St. Paul the Confessor, archbishop of Constantinople (350).
Venerable Barlaam, abbot of Khoutyn (Novgorod) (1192).
New Hieromartyrs Nicitas bishop of Orekhovo-Zuev, Anatoly, Arsenius, Nicholas, Nicholas, Constantine priests, Hieromartyrs Barlaam, Gabriel, Gabriel, Woman Hieromartyrs Nina and Seraphima (1937).
New Hieromartyr Basil priest (1938).
New Martyr Gregory the Cross-bearer (1936).
St. Elias Fondaminskii of Paris (1942).
Synaxis of the New Martyrs of Sarov: Anatole, Basil, Hierotheus, Isaac, and Rufinus.
Repose of St. Herman, archbishop of Kazan (1567).
Venerable Luke, steward of the Kiev Caves (13th c.).
Venerable Barlaam of Keret Lake (16th c.).
Virgin-martyrs Tecusa, Alexandra, Claudia, Matrona, Polactia, Euphrosyne, and Athanasia of Ancyra (303).
Venerable Luke, monk, of Sicily (820).
Venerable Winnocus, abbot (716) (Neth.).
St. Leonard of Noblac (559) (Gaul).
Venerable Illtyd, abbot of Llanilltyd Fawr, disciple of St. Germanus of Auxerre (England) (6th c.) (Celtic & British).
St. Cowey of Portaferry, abbot of Moville (8th c.) (Celtic & British).
St. Demetrianus, bishop of Cytheria in Cyprus (915).
The Scripture Readings
1 Timothy 1:1-7
Greeting
1 Paul, an apostle of Jesus Christ, by the commandment of God our Savior and the Lord Jesus Christ, our hope,
2 To Timothy, a true son in the faith:
Grace, mercy, and peace from God our Father and Jesus Christ our Lord.
No Other Doctrine
3 As I urged you when I went into Macedonia—remain in Ephesus that you may charge some that they teach no other doctrine, 4 nor give heed to fables and endless genealogies, which cause disputes rather than godly edification which is in faith. 5 Now the purpose of the commandment is love from a pure heart, from a good conscience, and from sincere faith, 6 from which some, having strayed, have turned aside to idle talk, 7 desiring to be teachers of the law, understanding neither what they say nor the things which they affirm.
Luke 12:13-15
The Parable of the Rich Fool
13 Then one from the crowd said to Him, "Teacher, tell my brother to divide the inheritance with me."
14 But He said to him, "Man, who made Me a judge or an arbitrator over you?" 15 And He said to them, "Take heed and beware of covetousness, for one's life does not consist in the abundance of the things he possesses."
Luke 12:22-31
Do Not Worry
22 Then He said to His disciples, "Therefore I say to you, do not worry about your life, what you will eat; nor about the body, what you will put on. 23 Life is more than food, and the body is more than clothing. 24 Consider the ravens, for they neither sow nor reap, which have neither storehouse nor barn; and God feeds them. Of how much more value are you than the birds? 25 And which of you by worrying can add one cubit to his stature? 26 If you then are not able to do the least, why are you anxious for the rest? 27 Consider the lilies, how they grow: they neither toil nor spin; and yet I say to you, even Solomon in all his glory was not arrayed like one of these. 28 If then God so clothes the grass, which today is in the field and tomorrow is thrown into the oven, how much more will He clothe you, O you of little faith?