The origin of our Orthodox Faith is the Self-disclosure of God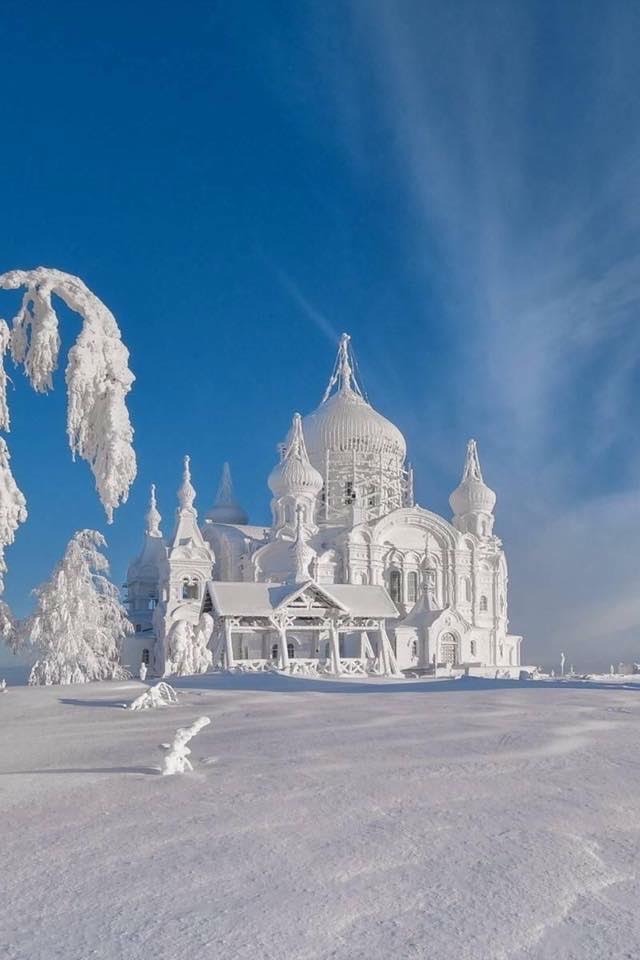 Our Orthodox Faith did not have her beginnings with the logical reasoning and speculation of her theologians, nor with the so-called "proofs" for the existence of God with our quest for the Divine. Rather, the origin of our Orthodox Christian Faith is the Self-disclosure of God. This "God is the Lord and He has revealed Himself to us", as we pray in our Morning Prayers.
Although the inner Being of God will always remain unknown and unapproachable, God has manifested Himself to us; and the Church has experienced Him as Father, Son, and Holy Spirit. Our doctrine of the Holy Trinity, central to our Orthodox Faith, is not a result of pious speculation, but of the overwhelming experience of God. This doctrine has affirmed that there is only One God, in whom there are three distinct Persons.
When we encounter the Father, the Son, or the Holy Spirit, we are truly experiencing contact with God. And while the Holy Trinity is a mystery which can never be fully comprehended, Orthodox believers truly participate in the Trinity through the life of the Church, especially through our celebration of the Eucharist and the Sacraments.
With love in Christ,
Abbot Tryphon
Photo: The Church in Snow (winter shot) is the Belogorsky-St. Nicholas monastery in the Perm province. It is a Men's monastery, and is also known by the "slang" name in Russian of Belaya Gora (that is "white mountain").
Thursday November 29, 2018 / November 16, 2018
27th Week after Pentecost. Tone one.
Nativity (St. Philip's Fast). Fish Allowed
Holy Apostle and Evangelist Matthew (60).
New Hieromartyrs Theodore Korolev priest and with him Martyr Ananius Boykov and Michael Boldakov (1929).
New Hieromartyrs John, Nicholas, Victor, Basil, Makarius and Michael priests, Hieromartyr Panteleimon (1937).
Martyr Demetrius (1938).
New Hieromartyr Philumenus (1978).
St. Fulvianus, prince of Ethiopia, in holy baptism Matthew (1st c.).
Hieromartyr Hipatius bishop of Gangra (360).
Venerable Sergius, abbot, of Malopinega (1585).
St. Eucherius of Lyons (449).
St. Lubuinus, missionary to Friesland (773) (Neth.).
St. Otmar, abbot and monastic founder in Switzerland (759).
The Scripture Readings
John 21:15-25
Jesus Restores Peter
15 So when they had eaten breakfast, Jesus said to Simon Peter, "Simon, son of Jonah, do you love Me more than these?"
He said to Him, "Yes, Lord; You know that I love You."
He said to him, "Feed My lambs."
16 He said to him again a second time, "Simon, son of Jonah, do you love Me?"
He said to Him, "Yes, Lord; You know that I love You."
He said to him, "Tend My sheep."
17 He said to him the third time, "Simon, son of Jonah, do you love Me?" Peter was grieved because He said to him the third time, "Do you love Me?"
And he said to Him, "Lord, You know all things; You know that I love You."
Jesus said to him, "Feed My sheep. 18 Most assuredly, I say to you, when you were younger, you girded yourself and walked where you wished; but when you are old, you will stretch out your hands, and another will gird you and carry you where you do not wish."19 This He spoke, signifying by what death he would glorify God. And when He had spoken this, He said to him, "Follow Me."
The Beloved Disciple and His Book
20 Then Peter, turning around, saw the disciple whom Jesus loved following, who also had leaned on His breast at the supper, and said, "Lord, who is the one who betrays You?" 21 Peter, seeing him, said to Jesus, "But Lord, what about this man?"
22 Jesus said to him, "If I will that he remain till I come, what is that to you? You follow Me."
23 Then this saying went out among the brethren that this disciple would not die. Yet Jesus did not say to him that he would not die, but, "If I will that he remain till I come, what is that to you?"
24 This is the disciple who testifies of these things, and wrote these things; and we know that his testimony is true.
25 And there are also many other things that Jesus did, which if they were written one by one, I suppose that even the world itself could not contain the books that would be written. Amen.
1 Timothy 6:17-21
Instructions to the Rich
17 Command those who are rich in this present age not to be haughty, nor to trust in uncertain riches but in the living God, who gives us richly all things to enjoy. 18 Let them do good, that they be rich in good works, ready to give, willing to share, 19 storing up for themselves a good foundation for the time to come, that they may lay hold on eternal life.
Luke 16:1-9
The Parable of the Unjust Steward
16 He also said to His disciples: "There was a certain rich man who had a steward, and an accusation was brought to him that this man was wasting his goods. 2 So he called him and said to him, 'What is this I hear about you? Give an account of your stewardship, for you can no longer be steward.'
3 "Then the steward said within himself, 'What shall I do? For my master is taking the stewardship away from me. I cannot dig; I am ashamed to beg. 4 I have resolved what to do, that when I am put out of the stewardship, they may receive me into their houses.'
5 "So he called every one of his master's debtors to him, and said to the first, 'How much do you owe my master?' 6 And he said, 'A hundred measures of oil.' So he said to him, 'Take your bill, and sit down quickly and write fifty.' 7 Then he said to another, 'And how much do you owe?' So he said, 'A hundred measures of wheat.' And he said to him, 'Take your bill, and write eighty.' 8 So the master commended the unjust steward because he had dealt shrewdly. For the sons of this world are more shrewd in their generation than the sons of light.
9 "And I say to you, make friends for yourselves by unrighteous mammon, that when you fail, they may receive you into an everlasting home.
Guard the Faith
20 O Timothy! Guard what was committed to your trust, avoiding the profane and idle babblings and contradictions of what is falsely called knowledge— 21 by professing it some have strayed concerning the faith.
Grace be with you. Amen.