We must submit to God's All-Consuming Love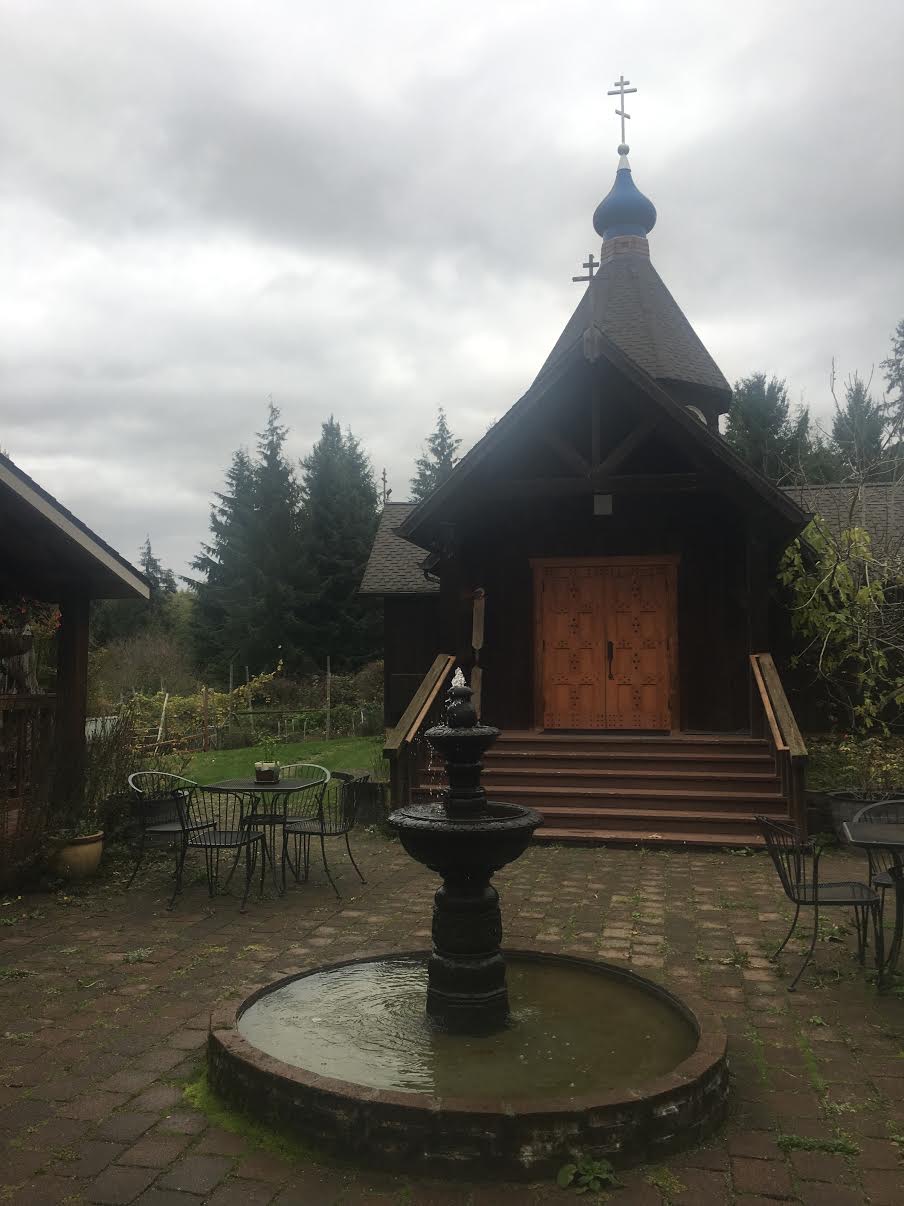 If we cultivate true self-knowledge, and thus see our own weaknesses clearly, we will advance so that  soul is established with the mind in the heart. We must remember, as we struggle to open the heart, that God is powerless before our human freedom.
God cannot violate our human freedom since it flows from His own omnipotence. We were created by the will of God alone; but we cannot be deified (made holy) by God's will alone. Although it took God's single will for creation, it takes two for deification. A single will to raise up the image, but two to make the image into a likeness.
The love of God for us is so great that it cannot constrain us. This is because there is no love without respect. Divine will always will submit itself to revolts of human will, awaiting our a free consent. This is why our consent to God's will is required, and why we must struggle to open our heart to the will of God, and submit to His all-consuming love.
With love in Christ,
Abbot Tryphon
Friday November 2, 2018 / October 20, 2018
23rd Week after Pentecost. Tone five.
Fast. Food with Oil
Great-martyr Artemius at Antioch (362).
New Martyr Priest Nicholas (Liubomudrov) of Latskoye village, Yaroslavl (1918).
New Hieromartyrs Herman bishop of Alatyr, Zosima, John, John, John, Nicholas, Leonid, John and Alexander priests, Michael and Peter deacons and Martyr Paul (1937).
Venerable Gabriel of Samtavisi (1995) (Gergia).
St. Artemius of Verkola (1545).
Martyrs Aborsam ans Senoe, of Persia (341).
Martyrs Eboras and Eunous of Persia.
Venerable Matrona of Chios (1462).
Martyr Zebinas of Caesarea in Palestine.
Venerable Gerasimus the New, ascetic of Cephalonia (1579) (Greek).
St. Acca, bishop of Hexham (England) (ca. 740) (Celtic & British).
Translation of the relics of New Monk-martyr Ignatius of Mt. Athos (1814) (Greek).
The Scripture Readings
1 Thessalonians 2:14-19
14 For you, brethren, became imitators of the churches of God which are in Judea in Christ Jesus. For you also suffered the same things from your own countrymen, just as they did from the Judeans, 15 who killed both the Lord Jesus and their own prophets, and have persecuted us; and they do not please God and are contrary to all men, 16 forbidding us to speak to the Gentiles that they may be saved, so as always to fill up the measure of their sins; but wrath has come upon them to the uttermost.
Longing to See Them
17 But we, brethren, having been taken away from you for a short time in presence, not in heart, endeavored more eagerly to see your face with great desire. 18 Therefore we wanted to come to you—even I, Paul, time and again—but Satan hindered us. 19 For what isour hope, or joy, or crown of rejoicing? Is it not even you in the presence of our Lord Jesus Christ at His coming?
Luke 10:1-15
The Seventy Sent Out
10 After these things the Lord appointed seventy others also, and sent them two by two before His face into every city and place where He Himself was about to go. 2 Then He said to them, "The harvest truly is great, but the laborers are few; therefore pray the Lord of the harvest to send out laborers into His harvest. 3 Go your way; behold, I send you out as lambs among wolves. 4 Carry neither money bag, knapsack, nor sandals; and greet no one along the road. 5 But whatever house you enter, first say, 'Peace to this house.' 6 And if a son of peace is there, your peace will rest on it; if not, it will return to you. 7 And remain in the same house, eating and drinking such things as they give, for the laborer is worthy of his wages. Do not go from house to house. 8 Whatever city you enter, and they receive you, eat such things as are set before you. 9 And heal the sick there, and say to them, 'The kingdom of God has come near to you.' 10 But whatever city you enter, and they do not receive you, go out into its streets and say, 11 'The very dust of your city which clings to us we wipe off against you. Nevertheless know this, that the kingdom of God has come near you.' 12 But I say to you that it will be more tolerable in that Day for Sodom than for that city.
Woe to the Impenitent Cities
13 "Woe to you, Chorazin! Woe to you, Bethsaida! For if the mighty works which were done in you had been done in Tyre and Sidon, they would have repented long ago, sitting in sackcloth and ashes. 14 But it will be more tolerable for Tyre and Sidon at the judgment than for you. 15 And you, Capernaum, who are exalted to heaven, will be brought down to Hades.