Silence is the sacrament of the world to come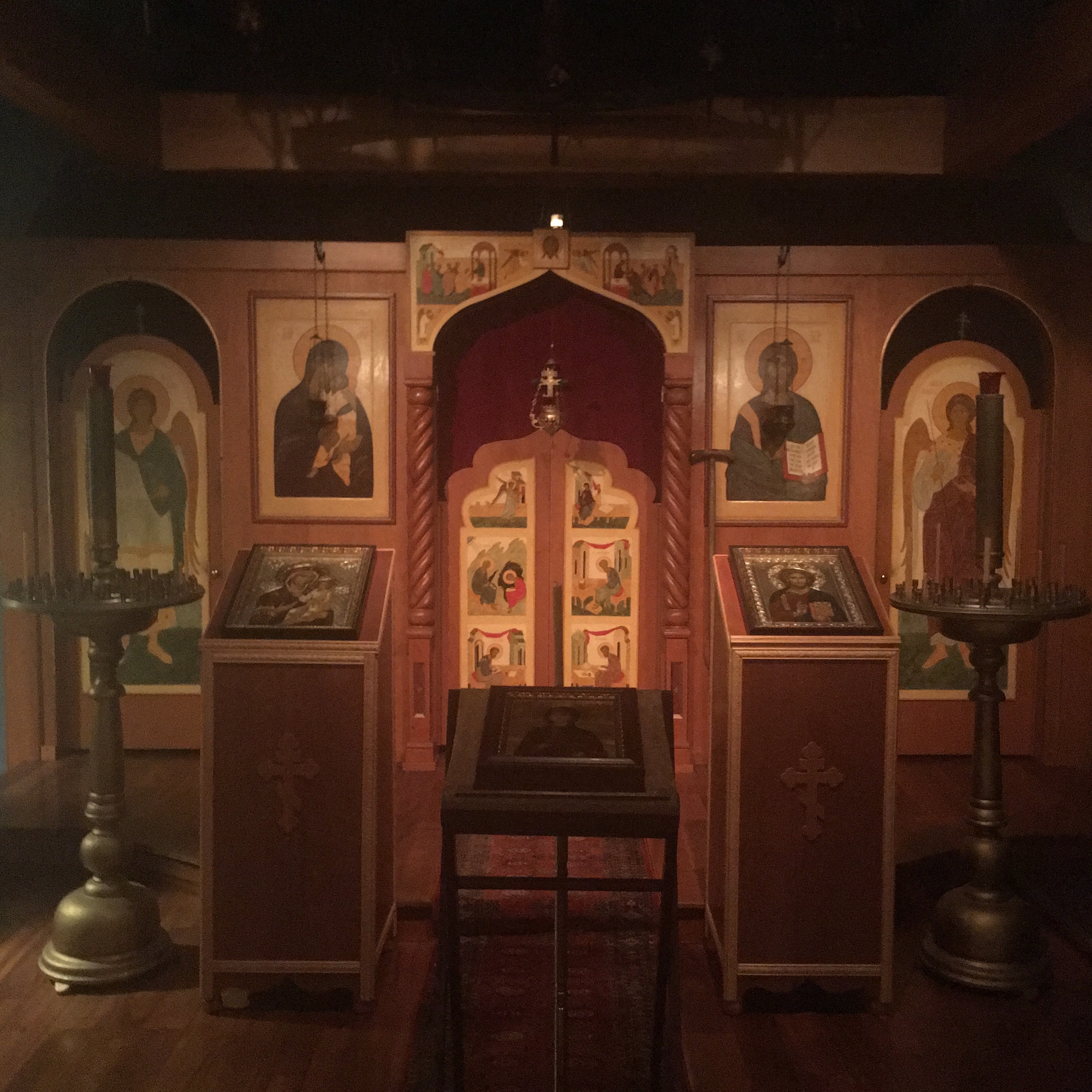 When radio was first introduced on the American scene, an important element in daily living was to be lost forever. No longer was silence a part of everyday life. With families gathering around the radio, often listening to shows or music that were far from edifying, the loss for the human spirit was great.
As we've entered the "information age", we are experiencing even more noise, for not only do we have televisions blaring from the moment we walk in our homes, utube has introduced noise in an even more invasive manner, noise on command at any time. Ipods fill our waking moments with invasive noise, and cell phones accompany us on walks, shutting out the sounds of nature, and even personal communication with friends. Birds chirping, the sound of wind in the trees, the lapping of waves on the beach, are all wonderful sounds of nature that are replaced with recorded music, and a whole lot of useless talk.
The Psalmist David tells us, "Be still, and know that I am God (Psalm 46:10)." Silence opens our ears to the whispers of the Lord, Who speaks to us from within. Silence must not be shunned, but sought out, and embraced as though a lover. True wisdom comes to us in silence. Silence lets us hear the still small voice of God. Saint Isaac the Syrian even goes so far as to say "silence is the sacrament of the world to come".
With love in Christ,
Abbot Tryphon
Saturday November 3, 2018 / October 21, 2018
23rd Week after Pentecost. Tone five.
Demetrius (Parental) Saturday. Remembrance of the dead.
Venerable Hilarion the Great of Palestine (371).
Translation of the relics (1206) of St. Hilarion, bishop of Meglin, Bulgaria (1164).
New Hieromartyrs Paulinus bisop of Mogilev, Arkadius bishop of Ekaterinburg and with them Anatolius and Nicander priests and Martyr Cyprian (1937).
New Hieromartyr Damian bishop of Kursk (1937).
New Hieromartyrs Constantine, Sergius, Basil, Theodore, Vladimir, Nicholas, John, Basil, Alexander, Demetrius and Alexis priests, Sergius and John deacons and Martyrs Sophronius and Neophytus (1937).
New Woman-Hieromartyr Pelagia (1944).
Venerable Hilarion of the Kiev Caves (1067).
Venerable Hilarion, abbot, of Pskov (1476).
Venerables Theophilus and James, abbots of Omutch on Pskov Lake (1412).
Martyrs Dasius, Gaius, and Zoticus at Nicomedia (303).
Saint Hilarion, Metropolitan of Kiev (16th C).
Venerable Philotheus of Neapolis and Mt. Athos (14th c.) (Greek).
Martyr John of Peloponnesus (1773) (Greek).
Venerables Bessarion (Sarai), hieromonk (1745), and Sophronius of Ciorara, monk (ca. 1765), confessors, and St. Oprea of Salistie, martyred by the Latins in Romania (Romania).
Priest-Confessors John of Gales, and Moses (Macinic) of Sibiel (18th c.) (Transylvania).
Newly-revealed Martyrs Andrew, Stephen, Paul and Peter (Greek).
Hieromartyr Priest Socrates and Martyr Theodote of Ancyra (230) (Greek).
Monk-martyr Eucratus (Greek).
St. Baruch, monk (Greek).
Monk-martyr Zachariah (Greek).
Martyr Azes (Greek).
Translation of the relics of St. Christodulus the Wonderworker of Patmos (1093) (Greek).
Martyr Ursula of Cologne and her companions (383).
St. Fintan Munnu of Teachmunnu (635) (Celtic & British).
St. Malathgeny of Cluain-Edneach (767) (Celtic & British).
St. Condedus, hermit of Fontenelle.
The Scripture Readings
2 Corinthians 8:1-5
Excel in Giving
8 Moreover, brethren, we make known to you the grace of God bestowed on the churches of Macedonia: 2 that in a great trial of affliction the abundance of their joy and their deep poverty abounded in the riches of their liberality. 3 For I bear witness that according to their ability, yes, and beyond their ability, they were freely willing, 4 imploring us with much urgency that we would receive the gift and the fellowship of the ministering to the saints. 5 And not only as we had hoped, but they first gave themselves to the Lord, and then to us by the will of God.
Luke 7:2-10
2 And a certain centurion's servant, who was dear to him, was sick and ready to die. 3 So when he heard about Jesus, he sent elders of the Jews to Him, pleading with Him to come and heal his servant. 4 And when they came to Jesus, they begged Him earnestly, saying that the one for whom He should do this was deserving, 5 "for he loves our nation, and has built us a synagogue."
6 Then Jesus went with them. And when He was already not far from the house, the centurion sent friends to Him, saying to Him, "Lord, do not trouble Yourself, for I am not worthy that You should enter under my roof. 7 Therefore I did not even think myself worthy to come to You. But say the word, and my servant will be healed. 8 For I also am a man placed under authority, having soldiers under me. And I say to one, 'Go,' and he goes; and to another, 'Come,' and he comes; and to my servant, 'Do this,' and he does it."
9 When Jesus heard these things, He marveled at him, and turned around and said to the crowd that followed Him, "I say to you, I have not found such great faith, not even in Israel!" 10 And those who were sent, returning to the house, found the servant well who had been sick.