The restoration of ourselves, and the world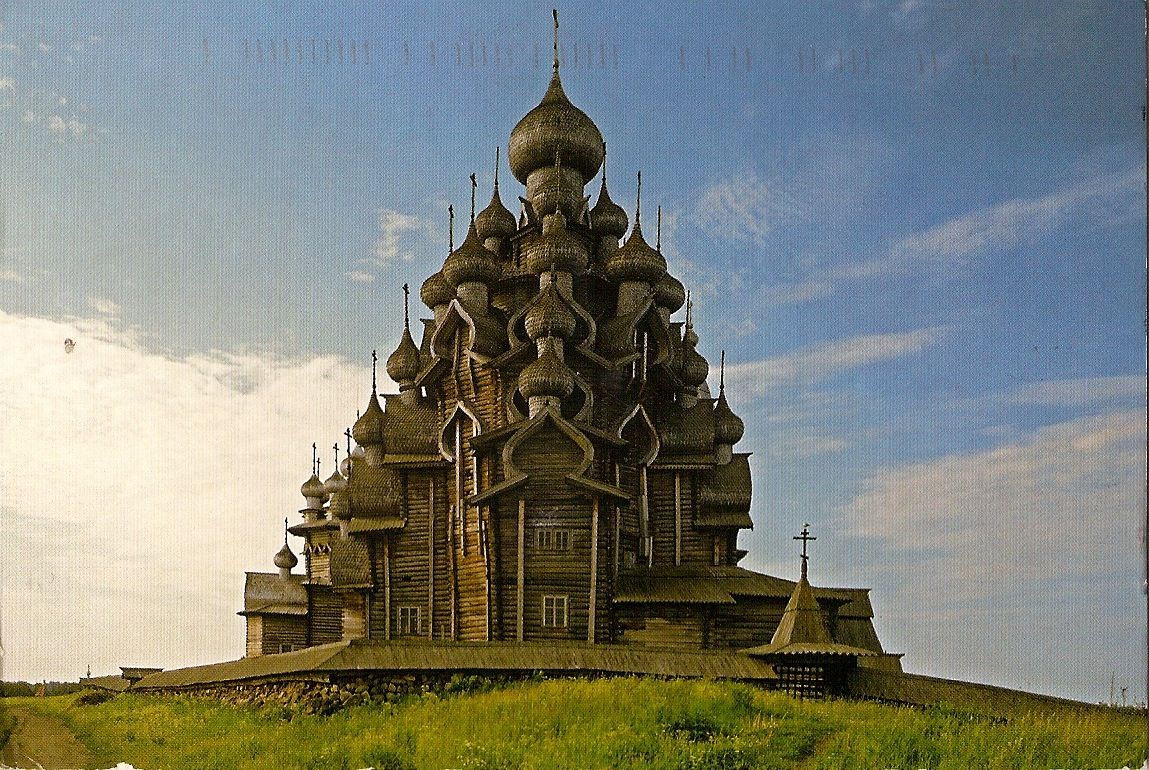 The Lord Jesus Christ was humble, meek and good, and with the help of the Lord we too can be humble. Fasting and prayer are the means by which God can change our hearts, but we must approach both with humility and purpose. Saying our prayers quickly just to get through them is no prayer at all. Fasting, likewise, must be done as an offering to God and with a commitment to restore our soul to it's original state. True repentance is the beginning of life and leads to communion with God. The restoration of our true self can only be done with God's help, for without Him we can do nothing.
From my personal observations, I have come to believe that Orthodoxy, if it is to thrive into the next century, must adhere to the ancient traditions and roots of the faith that have set her apart from the religions. The Church must proclaim the Good News of Christ in all its purity, so that the mystical and sacramental core of her very being be clearly seen by a world that so needs this ancient, unchanging faith. The world must see by our differences that Orthodoxy offers the transformational healing that comes through the life of Christ's Church. By clinging to her ancient, God inspired Tradition, the Church takes seriously the mystical and sacramental roots of her divinely founded self.
Love in Christ,
Abbot Tryphon
Wednesday November 28, 2018 / November 15, 2018
27th Week after Pentecost. Tone one.
Nativity (St. Philip's Fast). By Monastic Charter: Strict Fast (Bread, Vegetables, Fruits)
Beginning of Nativity Fast.
Holy Martyrs and Confessors Gurias (299), Samonas (306), and Abibus (322), of Edessa.
Venerable Paisius (Velichkovsky) of Moldavia and Mt. Athos (1794).
New Hieromartyrs Nicholas and Peter priests, Gregory and Nicitas deacons (1937).
Martyrs Elpidius, Marcellus, and Eustochius, who suffered under Julian the Apostate (361).
Martyr Demetrius of Thrace (307).
"Kupyatich" Icon (1180) of the Most Holy Theotokos.
Venerable Philip, abbot of Rabang (Vologda) (1457).
St. Quinctian, bishop of Seleucia (4th c.).
St. Thomas the New, patriarch of Constantinople (665-668) (Greek).
Repose of St. Herman, wonderworker of Alaska (1836).
The Scripture Readings
1 Timothy 5:22-6:11
22 Do not lay hands on anyone hastily, nor share in other people's sins; keep yourself pure.
23 No longer drink only water, but use a little wine for your stomach's sake and your frequent infirmities.
24 Some men's sins are clearly evident, preceding them to judgment, but those of some men follow later. 25 Likewise, the good works of some are clearly evident, and those that are otherwise cannot be hidden.
Honor Masters
6 Let as many bondservants as are under the yoke count their own masters worthy of all honor, so that the name of God and Hisdoctrine may not be blasphemed. 2 And those who have believing masters, let them not despise them because they are brethren, but rather serve them because those who are benefited are believers and beloved. Teach and exhort these things.
Error and Greed
3 If anyone teaches otherwise and does not consent to wholesome words, even the words of our Lord Jesus Christ, and to the doctrine which accords with godliness, 4 he is proud, knowing nothing, but is obsessed with disputes and arguments over words, from which come envy, strife, reviling, evil suspicions, 5 useless wranglings of men of corrupt minds and destitute of the truth, who suppose that godliness is a means of gain. From such withdraw yourself.
6 Now godliness with contentment is great gain. 7 For we brought nothing into this world, [e]and it is certain we can carry nothing out. 8 And having food and clothing, with these we shall be content. 9 But those who desire to be rich fall into temptation and a snare, and into many foolish and harmful lusts which drown men in destruction and perdition. 10 For the love of money is a root of all kinds ofevil, for which some have strayed from the faith in their greediness, and pierced themselves through with many sorrows.
The Good Confession
11 But you, O man of God, flee these things and pursue righteousness, godliness, faith, love, patience, gentleness.
Luke 15:1-10
The Parable of the Lost Sheep
15 Then all the tax collectors and the sinners drew near to Him to hear Him. 2 And the Pharisees and scribes complained, saying, "This Man receives sinners and eats with them." 3 So He spoke this parable to them, saying:
4 "What man of you, having a hundred sheep, if he loses one of them, does not leave the ninety-nine in the wilderness, and go after the one which is lost until he finds it? 5 And when he has found it, he lays it on his shoulders, rejoicing. 6 And when he comes home, he calls together his friends and neighbors, saying to them, 'Rejoice with me, for I have found my sheep which was lost!' 7 I say to you that likewise there will be more joy in heaven over one sinner who repents than over ninety-nine just persons who need no repentance.
The Parable of the Lost Coin
8 "Or what woman, having ten silver [c]coins, if she loses one coin, does not light a lamp, sweep the house, and search carefully until she finds it? 9 And when she has found it, she calls her friends and neighbors together, saying, 'Rejoice with me, for I have found the piece which I lost!' 10 Likewise, I say to you, there is joy in the presence of the angels of God over one sinner who repents."