The Church is the chief sign of our unity in Christ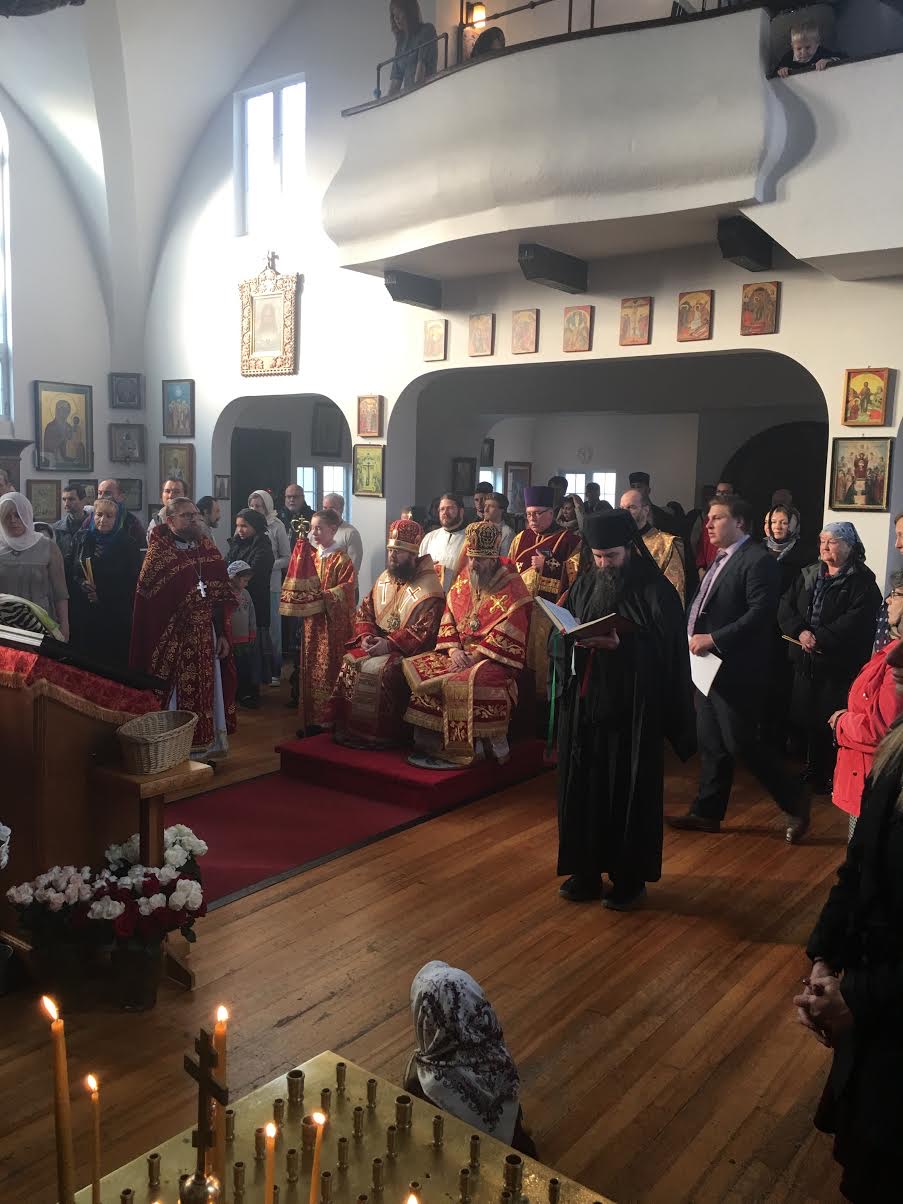 The Church Fathers saw Orthodoxy as a Way of Life, rather than a religion. Although the Church has many of the same attributes as religion, this does not mean she is herself is a religious institution. Rather, she is a Hospital for the Soul, wherein we can receive the healing that makes it possible to commune with our Creator. It is within this hospital, the Church, that we are made holy (whole), making this communion possible. The Eucharist, which is the chief vehicle by which we can receive the grace that opens the doors for communion with God, brings about spiritual transformation, and is the chief sign of our unity in Christ.
Although there is uniformity in doctrine and practice within the Orthodox Church, the unity within the Church does in no way exclude those who are outside the Church, for all are God's children, and the doors of the Church are open wide, even to those who are blind to this truth. The Church does not judge those who remain outside her walls, but loves them, and prays for them. She is not an exclusive institution, but rather the living embodiment of Christ. Her claim to divine origin, and absolute truth, in no way suggests a denial of the basic dignity of all humanity as being the children of God.
The Church's claim to divine origin is no where more clearly seen, then her celebration of the Eucharist, for this is the moment when heaven comes down to earth, and her faithful are united one to another, in the Christ Who gives Himself so freely and completely. In this way the Eucharist is the vehicle to unity in Christ, and a sign of a unity that transforms time and space. Yet without unity of faith, where each believer has received as their own, the teachings of the Church in all her integrity and authenticity, communion would simply be a common participation in a symbolic act, rather than the participation in the Divine. Our reception of the very Body and Blood of Christ, is that point in eternity that brings about transformation and holiness.
These teachings are in direct opposition to the theories and philosophies of today, for they would deny the existence of Absolute Truth. The Church's strict adherence to the beliefs, teachings, and practices, that have been handed down from Apostolic times, are the basis for our unity, for we have bound ourselves to the unchanging Apostolic Church, and forever united ourselves to Christ.
With love in Christ,
Abbot Tryphon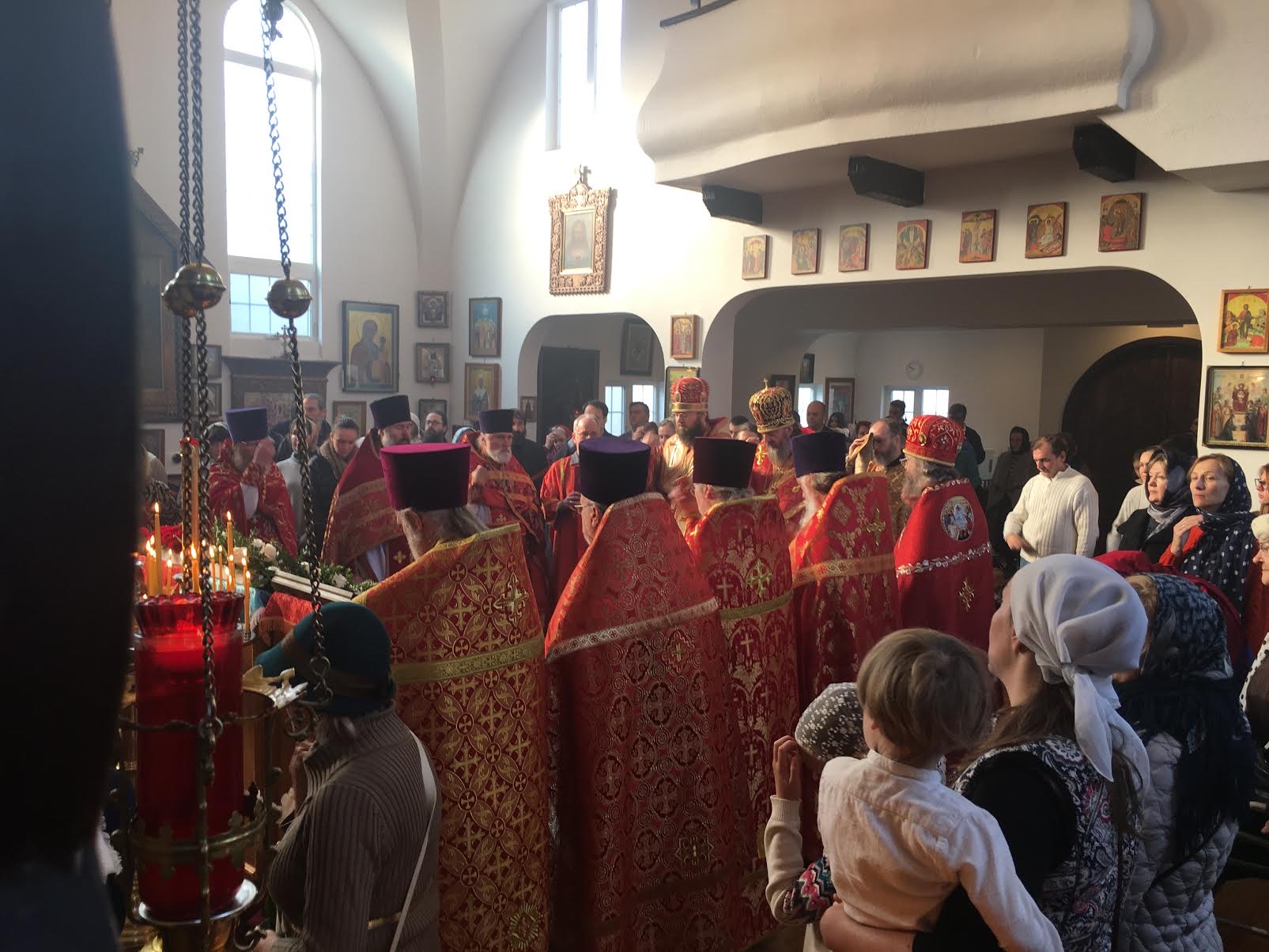 Photos: I've been attending the Diocesan Pastoral Conference, held at Saint Nicholas Russian Orthodox Cathedral in Seattle.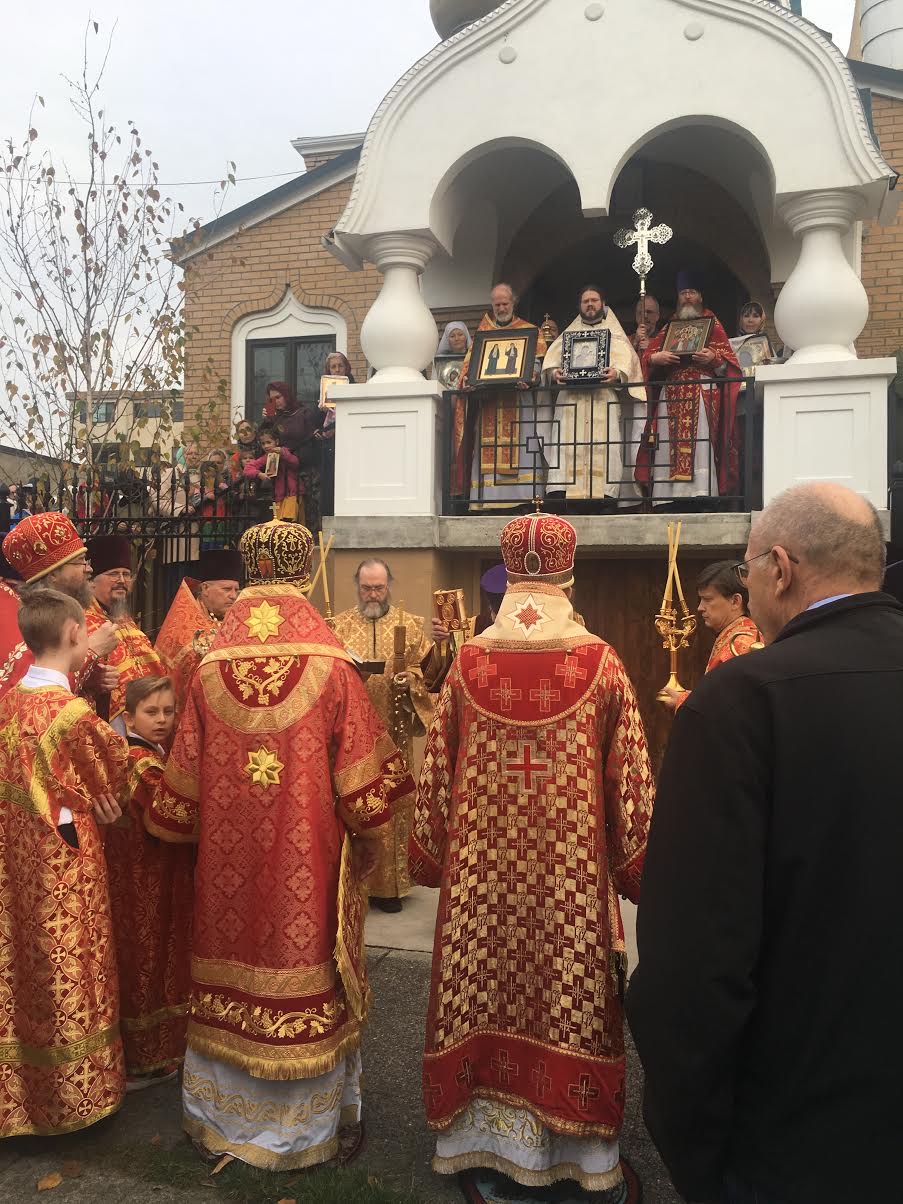 Wednesday November 14, 2018 / November 1, 2018
25th Week after Pentecost. Tone seven.
Fast. Food with Oil
Holy Wonderworkers and Unmercenaries Cosmas and Damian of Mesopotamia, and their mother St. Theodota (3rd c.).
New Hieromartyrs Alexander and Theodore priests (1918).
New Hieromartyrs Sergius archbishop of Eletsk, Alexander and Demetrius priests, Virgin-martyr Elizabeth (1937).
Martyr Peter (1941).
Hieromartyrs John the Bishop and James the Presbyter, of Persia (345).
Martyrs Cyrenia and Juliana in Cilicia (305).
Martyr Hermeningilda the Goth of Spain (586).
Martyrs Caesarius, Dacius, Sabbas, Sabinian, Agrippa, Adrian,and Thomas at Damascus (7th c.).
St. Cosmas of Verkhoturye (1704).
Martyrs James of Mt. Athos and his two disciples James and Dionysius (1520) (Greek).
Venerable David of Euboea (1589) (Greek).
Martyrs Cyprian and Juliana (Greek).
St. Cadfan, abbot of Bardsey Island.
New Virgin-martyr Helen of Sinope (18th c.).
The Scripture Readings
2 Thessalonians 2:1-12
The Great Apostasy
2 Now, brethren, concerning the coming of our Lord Jesus Christ and our gathering together to Him, we ask you, 2 not to be soon shaken in mind or troubled, either by spirit or by word or by letter, as if from us, as though the day of Christ had come. 3 Let no one deceive you by any means; for that Day will not come unless the falling away comes first, and the man of sin is revealed, the son of perdition, 4 who opposes and exalts himself above all that is called God or that is worshiped, so that he sits as God in the temple of God, showing himself that he is God.
5 Do you not remember that when I was still with you I told you these things? 6 And now you know what is restraining, that he may be revealed in his own time. 7 For the mystery of lawlessness is already at work; only He who now restrains will do so until He is taken out of the way. 8 And then the lawless one will be revealed, whom the Lord will consume with the breath of His mouth and destroy with the brightness of His coming. 9 The coming of the lawless one is according to the working of Satan, with all power, signs, and lying wonders, 10 and with all unrighteous deception among those who perish, because they did not receive the love of the truth, that they might be saved. 11 And for this reason God will send them strong delusion, that they should believe the lie, 12 that they all may be condemned who did not believe the truth but had pleasure in unrighteousness.
Luke 11:42-46
42 "But woe to you Pharisees! For you tithe mint and rue and all manner of herbs, and pass by justice and the love of God. These you ought to have done, without leaving the others undone. 43 Woe to you Pharisees! For you love the best seats in the synagogues and greetings in the marketplaces. 44 Woe to you, scribes and Pharisees, hypocrites! For you are like graves which are not seen, and the men who walk over them are not aware of them."
45 Then one of the lawyers answered and said to Him, "Teacher, by saying these things You reproach us also."
46 And He said, "Woe to you also, lawyers! For you load men with burdens hard to bear, and you yourselves do not touch the burdens with one of your fingers.