I pray for America, and I pray for Russia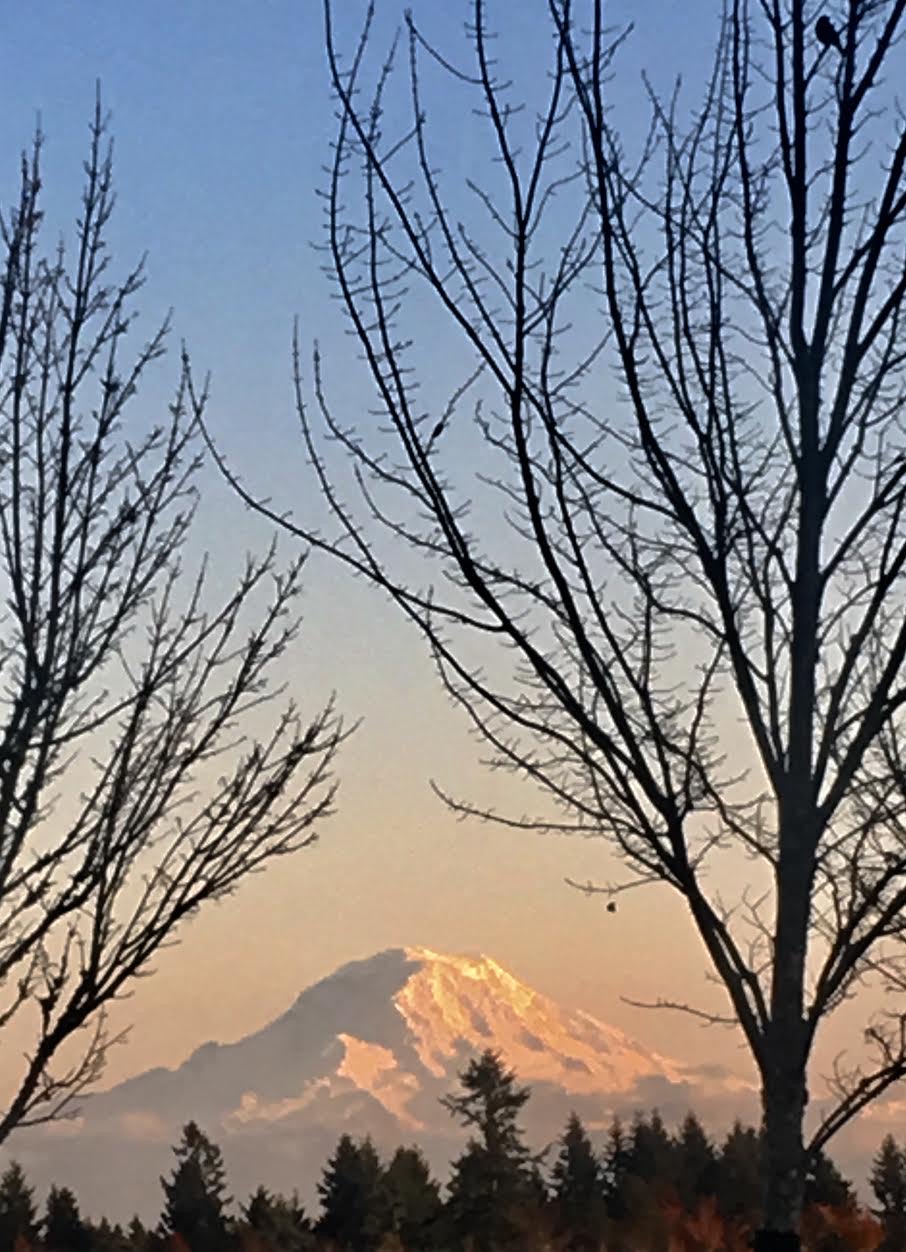 I am not a Russian, and I've sometimes felt like a stepchild in the Russian Church, not because I've not been welcomed, but because the ethnic identity, as well as the language, of many of my brothers and sisters is not something I share. As a man whose roots are in Norway and Scotland, I've found myself happily at home in a very ethnically Russian jurisdiction.
I love things Russian, and chose to enter Orthodoxy through the Russian Church because I felt an organic connection to a people who have a certain earthiness that was familiar to my Scandinavian roots. Loving my fellow Orthodox Christians who are Russian, has in turn led me to appreciate Russian culture, and Russian values. As one who is also a patriotic American, I have found myself well aware that there are problems on both sides of the Pacific, and, we who make up the human family are like all families, in that we don't always get along.
Because I am at home among Russian Americans, and have grown to love and respect my Russian and Ukrainian bishops, I am hurt when the president of the country of my birth, disrespects the people and nation who have become, in a profound way, my family. This tug of loyalty between my allegiance to the country of my birth, and my love of the country whose roots are grounded in Orthodoxy, places me in the center of a firestorm of rhetoric and mistrust. Like the child of divorce, I love both my parents, and want them to get along. Knowing the good in both, I am pained that they are failing to see the same goodness. I am pained with the knowledge that two parents are struggling to dominate my world, when in all truth, they should be sharing that world in mutual love and respect.
So, I pray for America, and I pray for Russia. I pray the Lord will preserve both great countries in all honesty, peace, justice, and honor. I pray that God, in His loving kindness, will bring our two great countries together for the common good of all humanity. I pray for President Trump, and I pray for President Putin, two brothers of different mothers, both created in the image of the same loving Father.
With love in Christ,
Abbot Tryphon
Photo: Mount Rainier as seen from Vashon Island.
Saturday November 10, 2018 / October 28, 2018
24th Week after Pentecost. Tone six.
Great-martyr Parasceva of Iconium (3rd c.).
Martyrs Terence and Neonilla of Syria, and their children Sarbelus, Photus, Theodulus, Hierax, Nitus, Bele, and Eunice (249).
Venerable Stephen of St. Sabbas monastery, hymnographer (807).
St. Arsenius I of Srem, archbishop of Serbia (1266).
Repose of Venerable Job of Pochaev (1651).
St. Demetrius, metropolitan of Rostov (1709).
New Hieromartyr John priest (1918).
New Hieromartyr Archpriest Michael Lektorsky of Kuban (1920).
St. Arsenius of Cappadocia (1924).
Venerable Nestor (not the Chronicler) of the Kiev Caves (14th c.).
St. Theophilus, fool-for-Christ of Kiev (1852).
Martyrs Africanus, Terence, Maximus, Pompeius, and 36 others, at Carthage (250).
Hieromartyr Cyriacus, patriarch of Jerusalem (363), and his mother Martyr Anna.
Venerable John the Chozebite, bishop of Caesarea in Palestine (532).
Hieromartyr Neophytus, bishop of Urbnisi, Georgia (587) (Georgia).
St. Firmilian, bishop of Caesareain Cappadocia, and Venerable Malchion, presbyter (269).
St. Febronia, daughter of Emperor Heraclius (632).
Righteous Virgin Parasceva of Pirimin on the Pinega River (Archangelsk) (16th c.).
New Martyrs Angelis, Manuel, George, and Nicholas of Crete (1824) (Greek).
St. Athanasius I, patriarch of Constantinople (Mt. Athos) (1340) (Greek).
Protection of the Mother of God (Greek).
The Scripture Readings
John 10:1-9
Jesus the True Shepherd
10 "Most assuredly, I say to you, he who does not enter the sheepfold by the door, but climbs up some other way, the same is a thief and a robber. 2 But he who enters by the door is the shepherd of the sheep. 3 To him the doorkeeper opens, and the sheep hear his voice; and he calls his own sheep by name and leads them out. 4 And when he brings out his own sheep, he goes before them; and the sheep follow him, for they know his voice. 5 Yet they will by no means follow a stranger, but will flee from him, for they do not know the voice of strangers." 6 Jesus used this illustration, but they did not understand the things which He spoke to them.
Jesus the Good Shepherd
7 Then Jesus said to them again, "Most assuredly, I say to you, I am the door of the sheep. 8 All who ever came before Me are thieves and robbers, but the sheep did not hear them. 9 I am the door. If anyone enters by Me, he will be saved, and will go in and out and find pasture.
2 Corinthians 11:1-6
Concern for Their Faithfulness
11 Oh, that you would bear with me in a little folly—and indeed you do bear with me. 2 For I am jealous for you with godly jealousy. For I have betrothed you to one husband, that I may present you as a chaste virgin to Christ. 3 But I fear, lest somehow, as the serpent deceived Eve by his craftiness, so your minds may be corrupted from the simplicity that is in Christ. 4 For if he who comes preaches another Jesus whom we have not preached, or if you receive a different spirit which you have not received, or a different gospel which you have not accepted—you may well put up with it!
Paul and False Apostles
5 For I consider that I am not at all inferior to the most eminent apostles. 6 Even though I am untrained in speech, yet I am not in knowledge. But we have been thoroughly manifested among you in all things.
Luke 8:16-21
The Parable of the Revealed Light
16 "No one, when he has lit a lamp, covers it with a vessel or puts it under a bed, but sets it on a lampstand, that those who enter may see the light. 17 For nothing is secret that will not be revealed, nor anything hidden that will not be known and come to light.18 Therefore take heed how you hear. For whoever has, to him more will be given; and whoever does not have, even what he seems to have will be taken from him."
Jesus' Mother and Brothers Come to Him
19 Then His mother and brothers came to Him, and could not approach Him because of the crowd. 20 And it was told Him by some,who said, "Your mother and Your brothers are standing outside, desiring to see You."
21 But He answered and said to them, "My mother and My brothers are these who hear the word of God and do it."