Monasticism, and the love of God and neighbor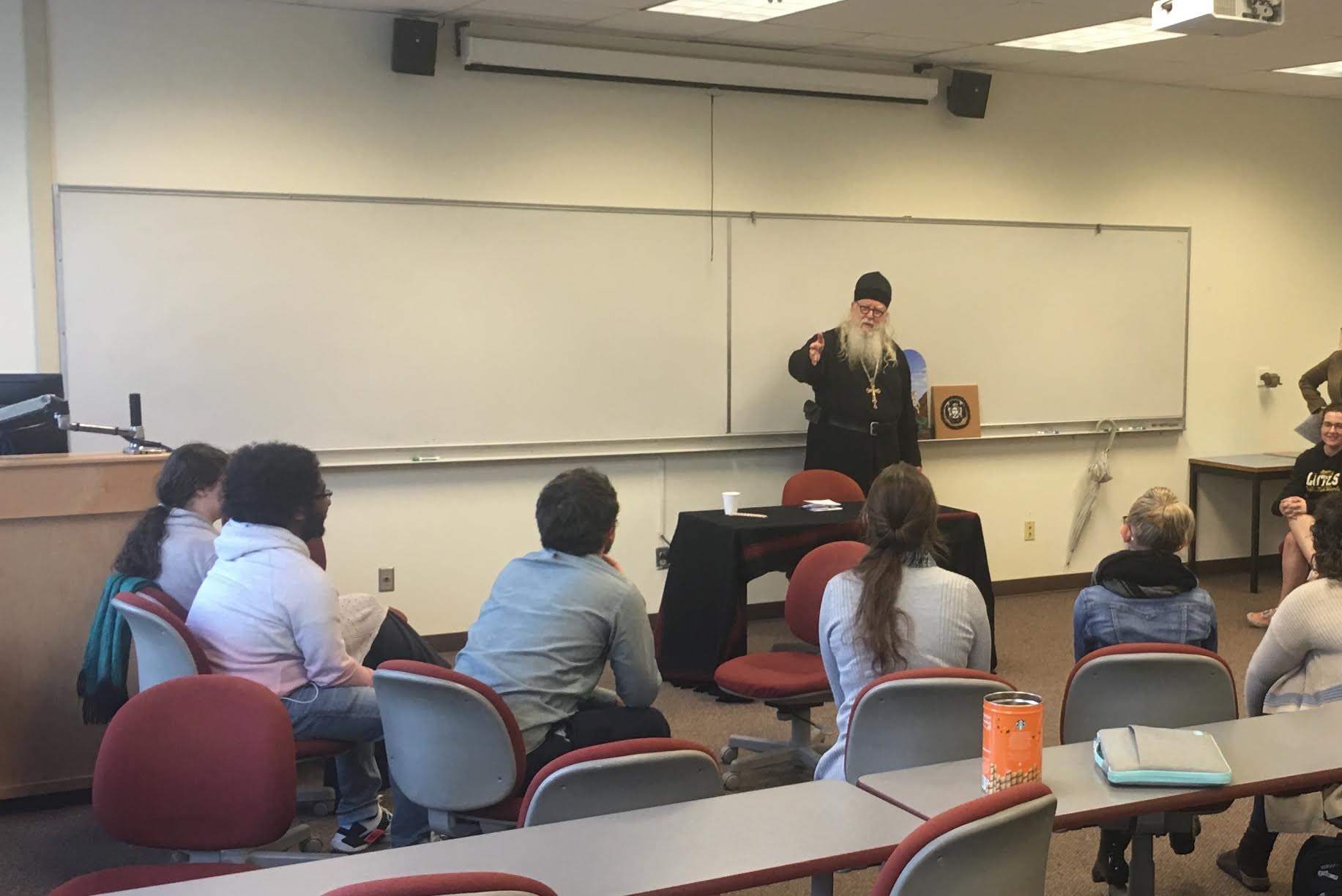 Monasticism within the tradition of the Orthodox Church has many expressions. Some are called to live in the wilderness as hermits, living the solitary way of life. Others, such as Saint Maria of Paris and Saint John of San Francisco, are called to live their monastic struggles within cities, surrounded by people. Many live out their monastic struggle with varying degrees of contact with others and the 'world', including friends and family, monastic brethren, etc., and do so quite successfully. I have known personally of monastics, both nuns and monks, who have become, out of necessity, caretakers for members of their family.
We have all been instructed, both as lay people and monastics, to love God above all. The Lord also went on to instruct us that we should also love our neighbor as ourselves. There is therefore no benefit whatsoever if we reach the highest perfection and precision in living by all the ascetic and spiritual 'rules' if we have only love for ourselves and pride in our accomplishments. We are called to do battle with the ego, love both God and our neighbor, and make love the chief goal of our life. Everything else ought to be subordinated and contribute to this, that we love God, and that we love our neighbor.
With love in Christ,
Abbot Tryphon
Photos: Teaching a class in Orthodoxy at Pacific Lutheran University.

Thursday November 15, 2018 / November 2, 2018
25th Week after Pentecost. Tone seven.
Martyrs Acindynus, Pegasius, Aphthonius, Elpidephorus, and Anempodistus of Persia (341).
New Hieromartyrs Constantine and Anania priests (1918).
New Hieromartyrs Bishop Victorin and Priest Basil Luzgin of Glazomicha (1918).
Venerable Marcian of Cyrrhus (388).
"Shuiu-Smolensk" Wonderworking Icon of the Mother of God (1654-1655).
Blessed Cyprian of Storozhev, former outlaw (Olonets) (16th c.).
St. Erc, bishop of Slane, Ireland (512) (Celtic & British).
St. Anthony the Confessor, archbishop of Thessalonica (844).
Women-Martyrs Cyriaca, Domnina and Domna (Greek).
Martyrs of senatorial rank beheaded under Marcus Aurelius (Greek).
The Scripture Readings
2 Thessalonians 2:13-3:5
Stand Fast
13 But we are bound to give thanks to God always for you, brethren beloved by the Lord, because God from the beginning chose you for salvation through sanctification by the Spirit and belief in the truth, 14 to which He called you by our gospel, for the obtaining of the glory of our Lord Jesus Christ. 15 Therefore, brethren, stand fast and hold the traditions which you were taught, whether by word or our epistle.
16 Now may our Lord Jesus Christ Himself, and our God and Father, who has loved us and given us everlasting consolation and good hope by grace, 17 comfort your hearts and establish you in every good word and work.
Pray for Us
3 Finally, brethren, pray for us, that the word of the Lord may run swiftly and be glorified, just as it is with you, 2 and that we may be delivered from unreasonable and wicked men; for not all have faith.
3 But the Lord is faithful, who will establish you and guard you from the evil one. 4 And we have confidence in the Lord concerning you, both that you do and will do the things we command you.
5 Now may the Lord direct your hearts into the love of God and into the patience of Christ.
Luke 11:47-12:1
47 Woe to you! For you build the tombs of the prophets, and your fathers killed them. 48 In fact, you bear witness that you approve the deeds of your fathers; for they indeed killed them, and you build their tombs. 49 Therefore the wisdom of God also said, 'I will send them prophets and apostles, and some of them they will kill and persecute,' 50 that the blood of all the prophets which was shed from the foundation of the world may be required of this generation, 51 from the blood of Abel to the blood of Zechariah who perished between the altar and the temple. Yes, I say to you, it shall be required of this generation.
52 "Woe to you lawyers! For you have taken away the key of knowledge. You did not enter in yourselves, and those who were entering in you hindered."
53 And as He said these things to them, the scribes and the Pharisees began to assail Him vehemently, and to cross-examine Him about many things, 54 lying in wait for Him, and seeking to catch Him in something He might say, that they might accuse Him.
Beware of Hypocrisy
12 In the meantime, when an innumerable multitude of people had gathered together, so that they trampled one another, He began to say to His disciples first of all, "Beware of the leaven of the Pharisees, which is hypocrisy.