Living in expectation of miracles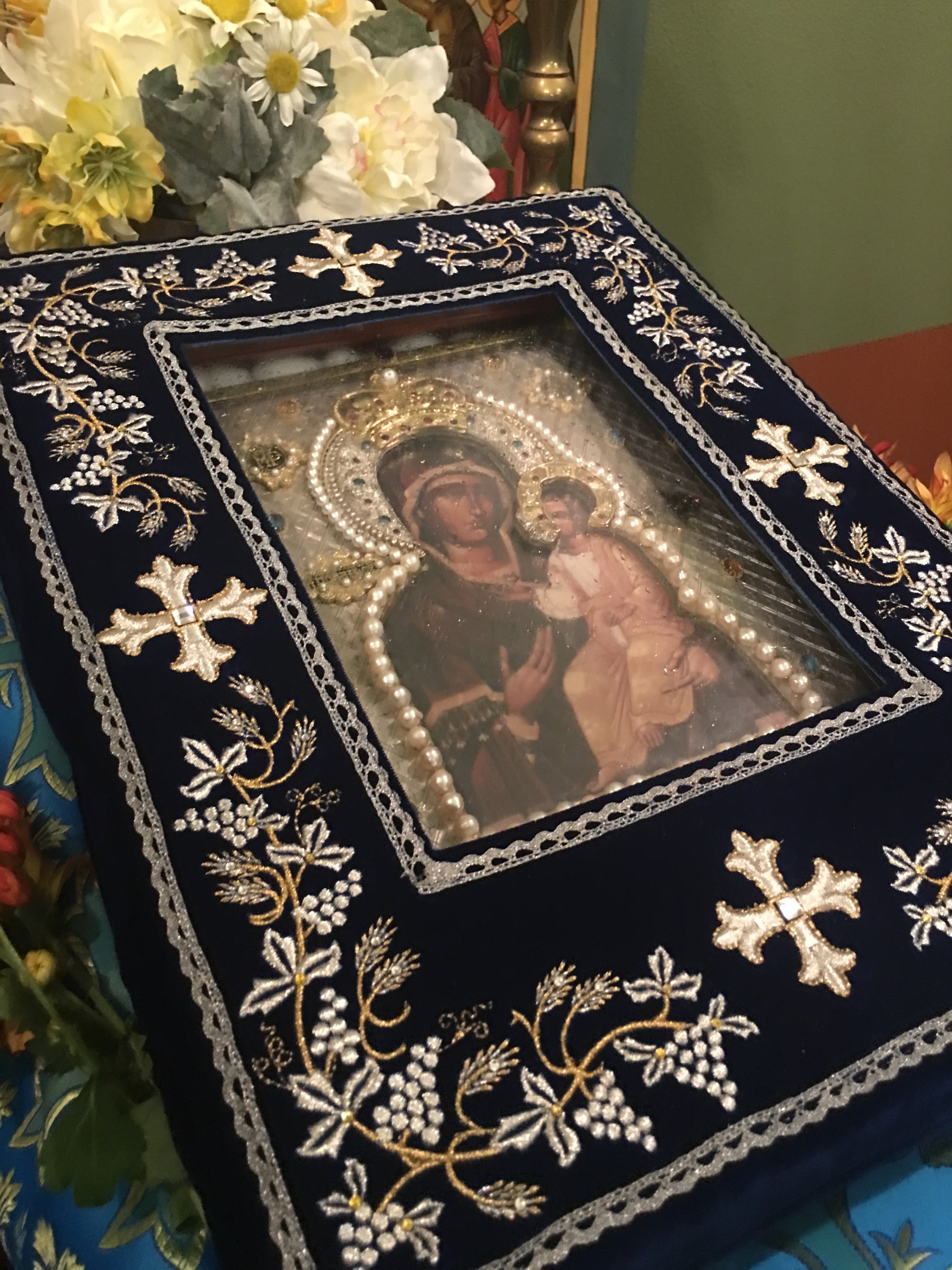 While just a little boy in the Lutheran Church, I remember asking the pastor why we didn't see miracles in the church like had happened in the Bible. He told me they were used in New Testament times to jump start the church, and were not needed now. As a boy of about ten, I remember feeling cheated, for I wanted to see miracles, and felt we still needed them in this age.
There is a Coptic man in Irvine, California, who prayed for help from Saint George the Great Martyr, only to have the saint appear before him, and gift him with a wooden cross. Within a short time this cross was gushing forth holy myrrh, and healing to those who'd been anointed with it. A Coptic priest friend showed me the video of the cross, and the myrrh was literally gushing out of the cross and into a bucket, continuously.
The Myrrh Streaming Icon of the Mother of God of Hawaii is another example of holy myrrh streaming forth, performing miracles of healing of both physical and spiritual nature. When I myself was scheduled for by-pass surgery, after anointing myself with the myrrh from the Hawaiian icon, the cardiologist canceled the surgery, right in the operating room, and this after two days of testing had showed I needed stints, and at the very least, one by-pass.
The scriptures tell us that we can move mountains if we only have the faith of a mustard seed, yet many don't expect they'll see a miracle, even when they pray for one. The expectation of experiencing miracles, such as healing, are far from the mindset of many Christians, and I suspect it is because they don't think their faith is strong enough.
The truth is, we don't always prepare ourselves to live a life that is open to miracles, for in the little things, during our everyday comings and goings, we live as though anything needed depends totally on our own efforts. We don't live with the expectation that God cares about our needs, both physical, spiritual, and material, in nature. We don't live with the expectation that God cares enough about us that He enters into our lives in a real, concrete way. So we go about our lives as though there probably is a God out there, but a God that is hardly interested in me.
If we begin to live each day with the expectation that God is not only there, but is actually interacting in a real way, we will soon experience the truth of this. We will begin to see with new eyes, and hear with new ears, how much God does enter into each and every moment of our life, if only we are paying attention.
Faith must be built up little by little, much like a painter puts on layers of oil paint, until one day, after layer upon layer, a beautiful painting is resting on the easel. Like oil painting, faith is formed through layers of learning to trust, so that one day we realize the depth of God's involvement in our life has been there all along, and we experience the miracles that have been happening around us, all along.
With love in Christ,
Abbot Tryphon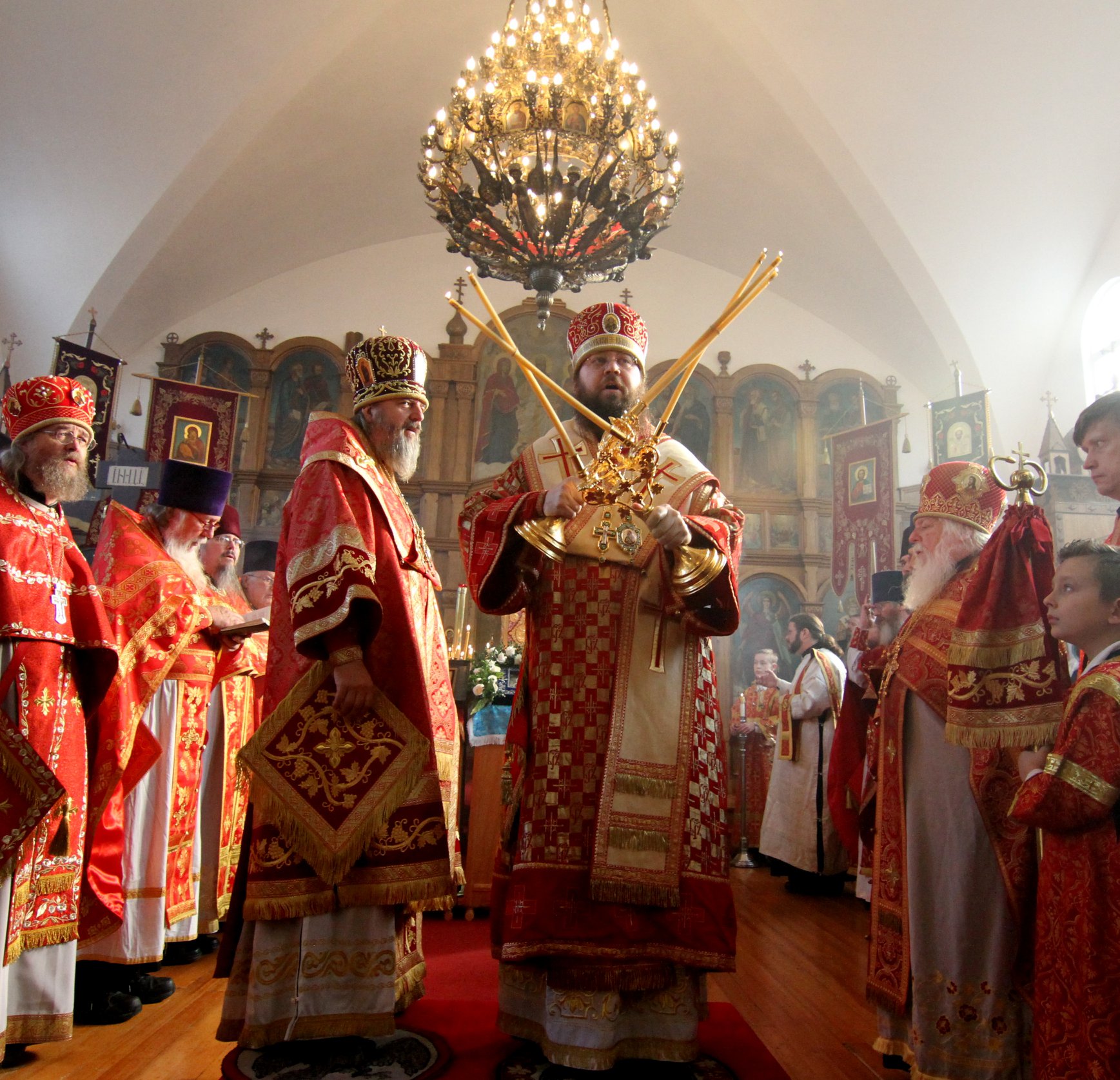 Photos: Father Athanasius Kone, priest of the ROCOR parish in Hawaii, brought the Myrrh Streaming Icon of the Mother of God of Hawaii to our monastery, at the conclusion of our Diocesan Pastoral Conference, held this year at St. Nicholas Cathedral in Seattle. What a great blessing for our monastic brotherhood.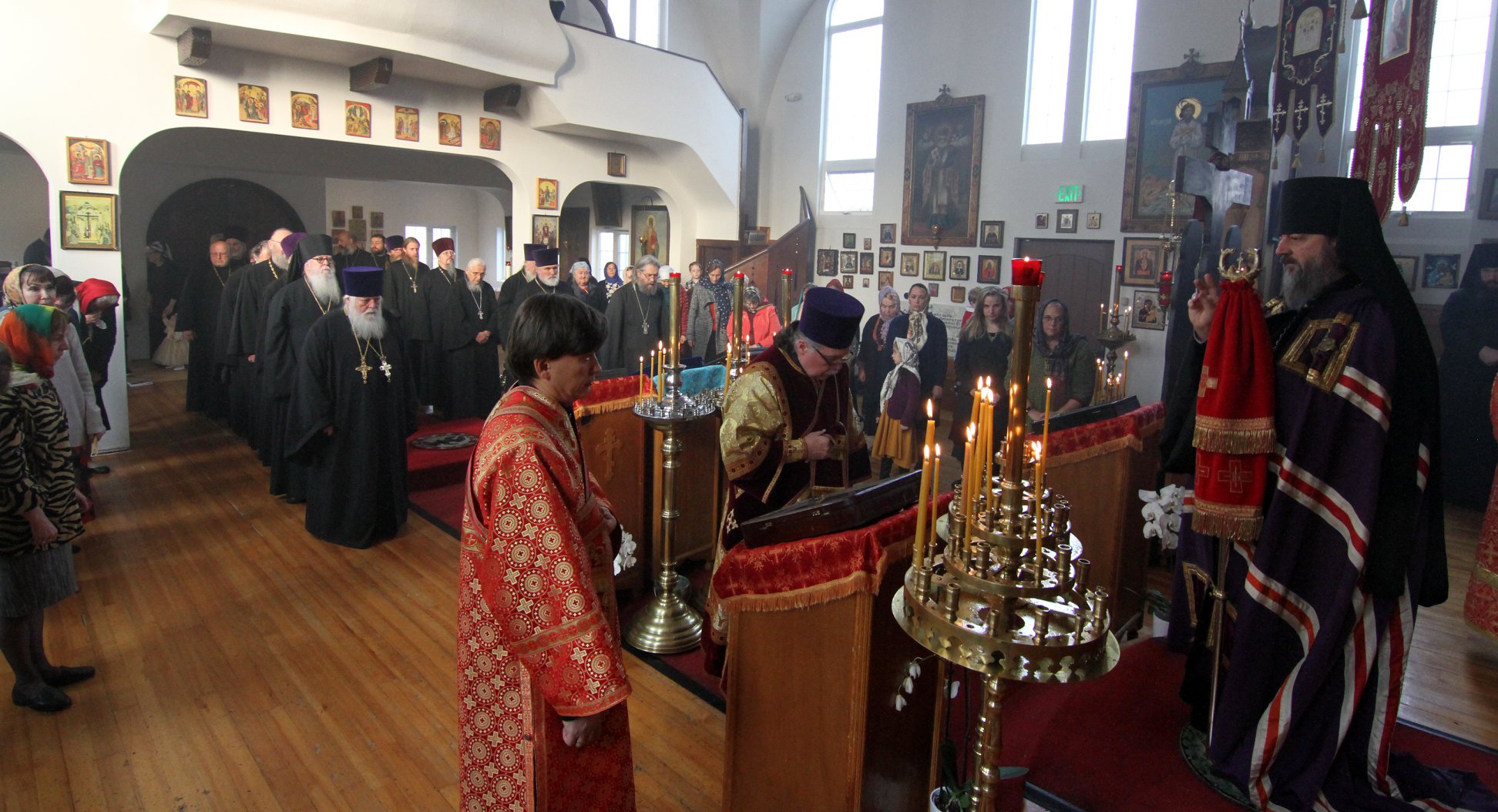 Friday November 16, 2018 / November 3, 2018
25th Week after Pentecost. Tone seven.
Fast. By Monastic Charter: Strict Fast (Bread, Vegetables, Fruits)
Martyrs Acepsimas the Bishop, Joseph the Presbyter, and Aeithalasthe Deacon, of Persia (376).
Dedication of the Church of the Great-martyr George in Lydda (4th c.).
New Hieromartyr Nicholas and Martyr Paul (1918).
New Hieromartyrs Basil, Peter, Basil, Alexander, Vladimir, Sergius, Nicholas, Vicentius, John, Peter, Alexander, Paul, Cosmas priests and Simeon deacon (1937).
Virgin-martyr Evdokia (1938).
New Hieromartyr Sergius deacon (1942).
Martyrs Atticus, Agapius, Eudoxius, Carterius, Istucarius (Styrax), Pactobius (Tobias), and Nictopolion, at Sebaste (320).
Venerable Acepsimas, hermit of Cyrrhus in Syria (4th c.).
St. Snandulia of Persia (380).
Venerable Anna, daughter of Prince Vsevolod I Yaroslavich (1112).
Venerable Elias of Egypt.
St. Achaemonides, (or Hormisdas), confessor, of Persia (4th).
St. Winifred of Treffynon (Holywell), N. Wales, (630) (Celtic & British).
Translation of the relics of St. Edith, nun of Wilton.
St. Theodore, confessor, bishop of Ancyra (8-9th c.) (Greek).
New Martyr Hieromonk George of Neopolis, Asia Minor (1797) (Greek).
Martyrs Dacius, Severus, Andronas, Theodotus, and Theodota (Greek).
St. Hubert of Maastricht (727) (Neth.).
Venerable Nicholas, Radiant Star of the Georgians (1308) (Georgia).
St. Pimen of Zographou, Mt. Athos (16th-17th c.).
The Meeting (1196) of St. Sava (1235) and St. Symeon the Myrrh-gusher (1200) of Serbia at Vatopedi, Mt. Athos.
St. Pirmin, bishop and monastic founder (753) (Germany).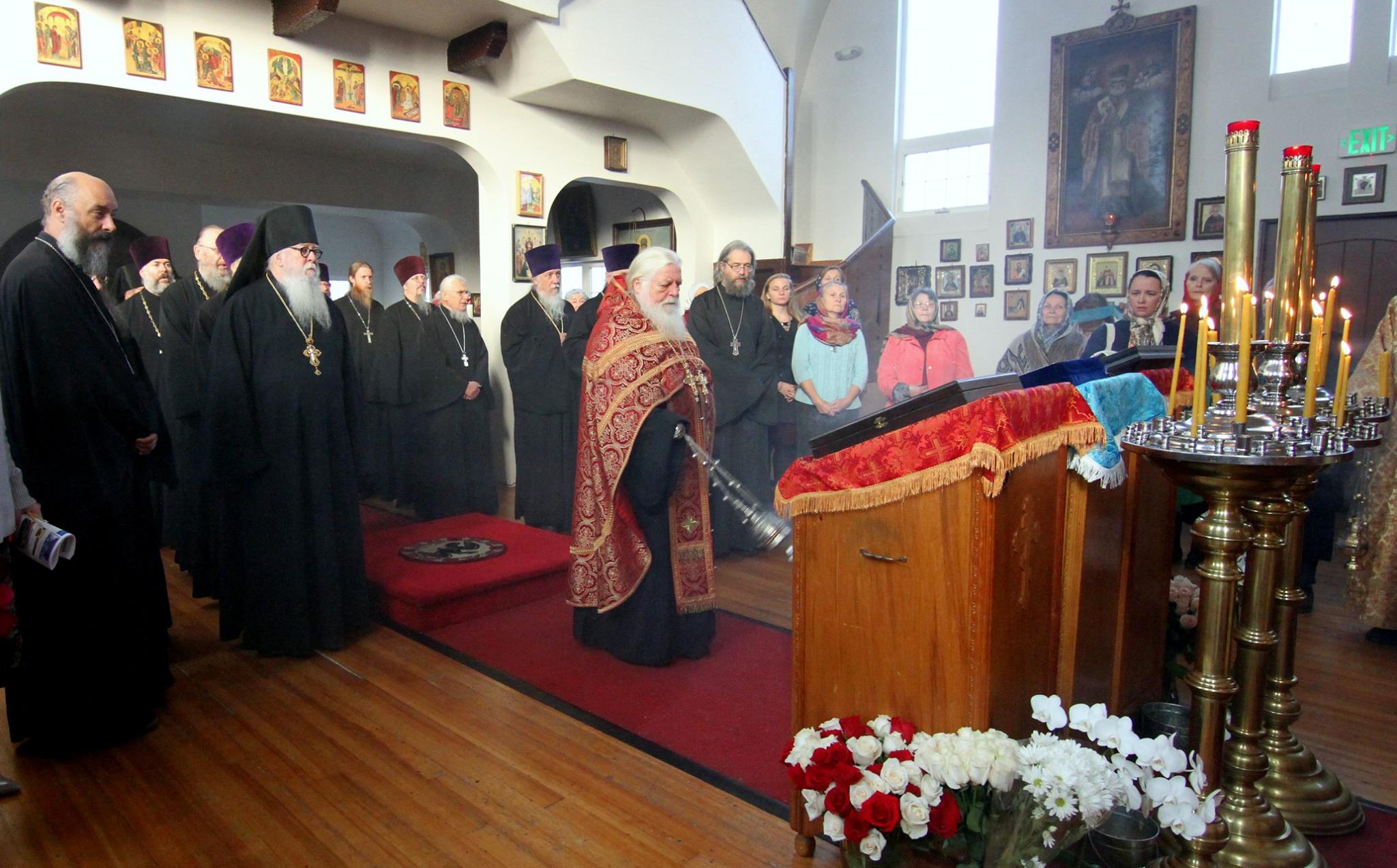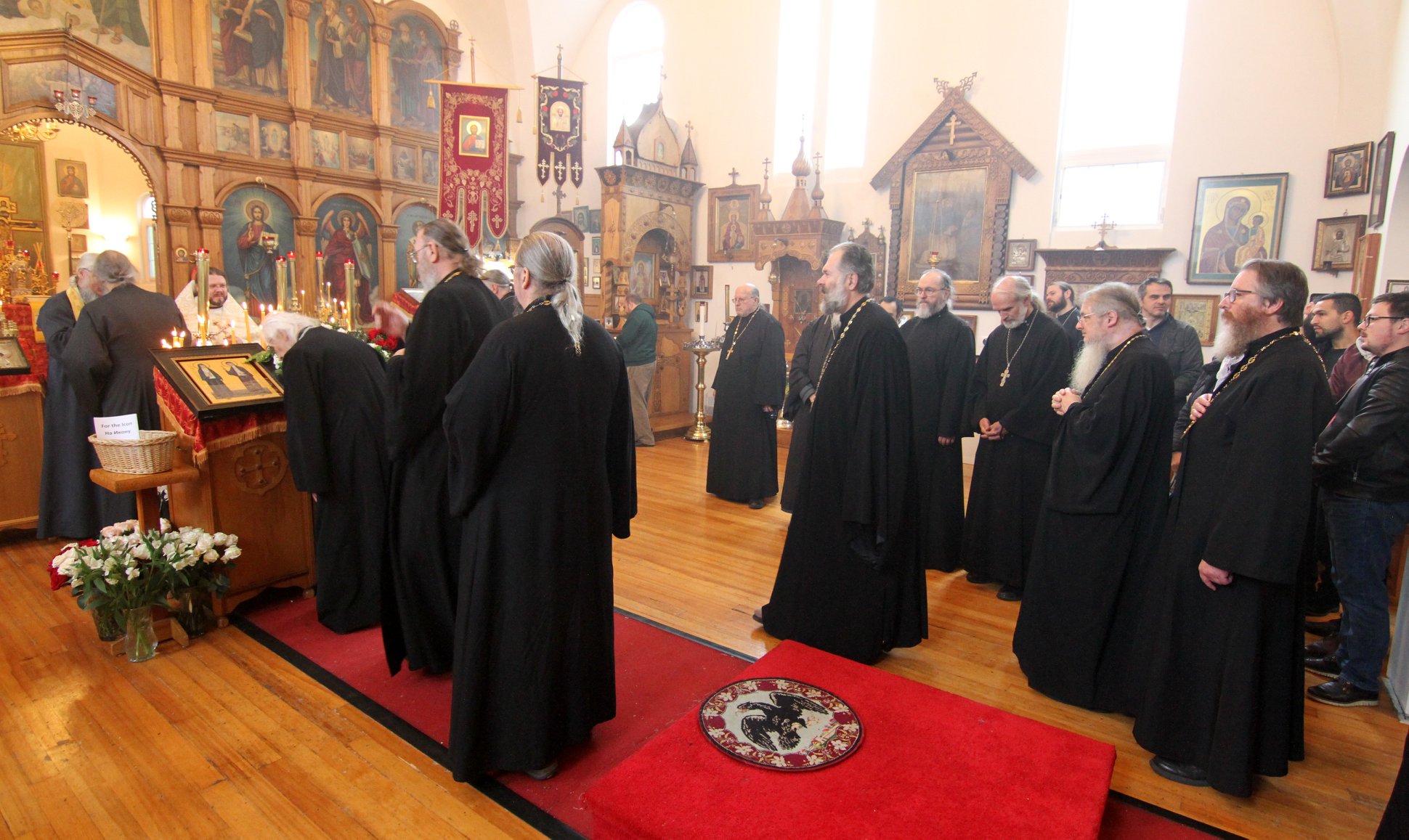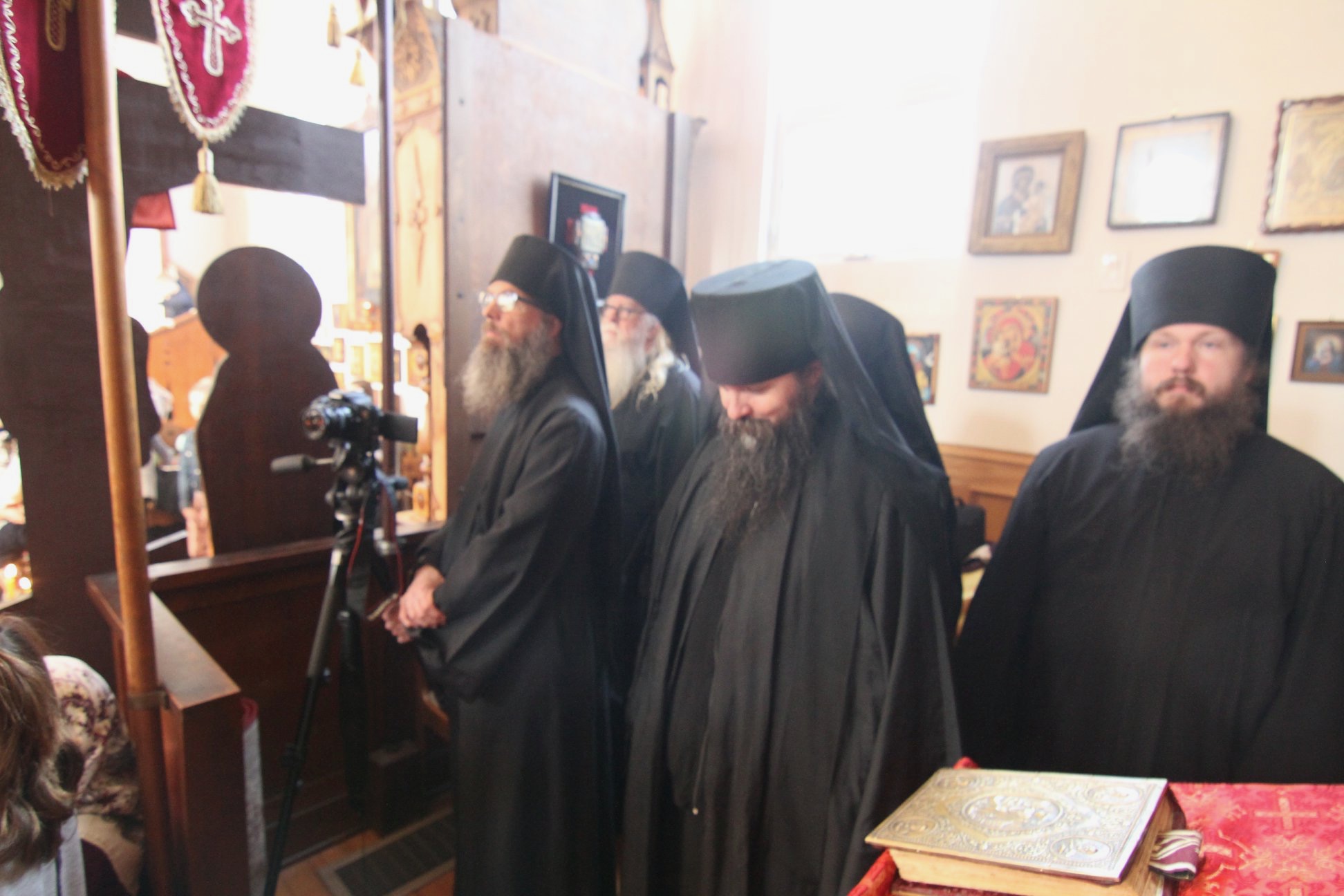 The Scripture Readings
2 Thessalonians 3:6-18
Warning Against Idleness
6 But we command you, brethren, in the name of our Lord Jesus Christ, that you withdraw from every brother who walks disorderly and not according to the tradition which he received from us. 7 For you yourselves know how you ought to follow us, for we were not disorderly among you; 8 nor did we eat anyone's bread free of charge, but worked with labor and toil night and day, that we might not be a burden to any of you, 9 not because we do not have authority, but to make ourselves an example of how you should follow us.
10 For even when we were with you, we commanded you this: If anyone will not work, neither shall he eat. 11 For we hear that there are some who walk among you in a disorderly manner, not working at all, but are busybodies. 12 Now those who are such we command and exhort through our Lord Jesus Christ that they work in quietness and eat their own bread.
13 But as for you, brethren, do not grow weary in doing good. 14 And if anyone does not obey our word in this epistle, note that person and do not keep company with him, that he may be ashamed. 15 Yet do not count him as an enemy, but admonish him as a brother.
Benediction
16 Now may the Lord of peace Himself give you peace always in every way. The Lord be with you all.
17 The salutation of Paul with my own hand, which is a sign in every epistle; so I write.
18 The grace of our Lord Jesus Christ be with you all. Amen.
Luke 12:2-12
2 For there is nothing covered that will not be revealed, nor hidden that will not be known. 3 Therefore whatever you have spoken in the dark will be heard in the light, and what you have spoken in the ear in inner rooms will be proclaimed on the housetops.
Jesus Teaches the Fear of God
4 "And I say to you, My friends, do not be afraid of those who kill the body, and after that have no more that they can do. 5 But I will show you whom you should fear: Fear Him who, after He has killed, has power to cast into hell; yes, I say to you, fear Him!
6 "Are not five sparrows sold for two [a]copper coins? And not one of them is forgotten before God. 7 But the very hairs of your head are all numbered. Do not fear therefore; you are of more value than many sparrows.
Confess Christ Before Men
8 "Also I say to you, whoever confesses Me before men, him the Son of Man also will confess before the angels of God. 9 But he whodenies Me before men will be denied before the angels of God.
10 "And anyone who speaks a word against the Son of Man, it will be forgiven him; but to him who blasphemes against the Holy Spirit, it will not be forgiven.
11 "Now when they bring you to the synagogues and magistrates and authorities, do not worry about how or what you should answer, or what you should say. 12 For the Holy Spirit will teach you in that very hour what you ought to say."