Staying connected with family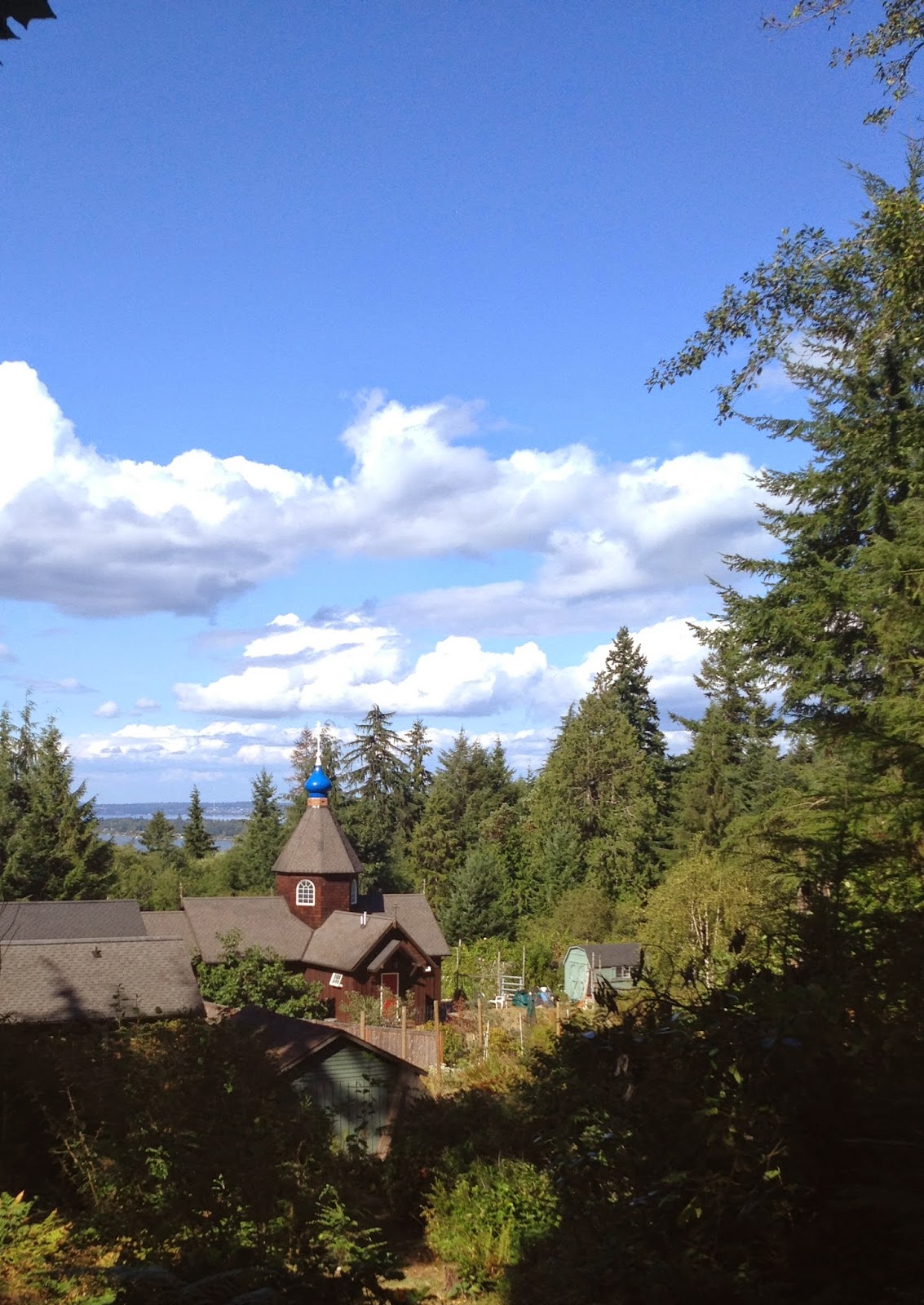 A few years ago I attended the funeral for my Aunt Margie,  my mother's youngest sister. The decision to drive to Spokane, a five hour trip from Vashon Island, was in part made because I wanted to support my cousins who'd lost their mother, and partly because it afforded me an opportunity to spend some time with my beloved brother and friend, Dwayne Parsons.
It is always sad to lose a family member in death, but it is also sad that it often takes a funeral to bring together  relatives who've not seen each other in years. It is from this perspective that I realize I, as the oldest of the cousins, am the one family member who remembers how important family reunions were to my maternal grandmother. Grandma Haraldson, with whom I was very close, often recounted her late sisters (who were all gone by the time I was born), her parents, and other long lost relatives, as though they were simply across town. Her vivid descriptions of what life was like when she was a child, and the love that bound the extended family together, were spoken of as though the events had taken place in the here and now.
An early memory for me were those picnics in Manito Park, where my grandmother would take all the cousins for a day of food and play. The large and exquisite Victorian park, located in the heart of the South Hill neighborhood of old Spokane, was a magical place where we kids could connect with our long deceased relatives who had played in that very park. My great grandmother lived in a large Victorian mansion near the park, as did numerous other relatives, so my sojourns to this park, whenever I find myself in Spokane, flood my mind with wonderful memories of a happy childhood.
Family, for me, are more than blood connections, for much of whom I am today is all about the boy who grew up in a loving environment, where faith and family intertwined. It was from this extended family that I learned the importance of accepting people just the way they are, and without any expectation that any of them should first be required to conform to my own standards or expectations. It was from this loving family that I grew to accept myself as a worthy person, and learned how to love other people.
I will forever be grateful to God for having blessed me with such an extended family, where I learn lessons that have stay with me into old age. These lessons prepared me to be a monk and priest who is driven to reach out with love to everyone I meet, and, ultimately become a Christian who desires that all come to the knowledge of the Truth, and be saved.
With love in Christ,
Abbot Tryphon
Tuesday November 20, 2018 / November 7, 2018
26th Week after Pentecost. Tone eight.
Holy 33 Martyrs of Melitene: Hieron, Hesychius, Nicander, Athanasius, Manias, Barachius, Callinicus, Theogenes, Nicon, Longinus, Theodore, Valerius, Xanthius, Theodulus, Callimachus, Eugene, Theodochus, Ostrychius, Epiphanius, Maximian, Ducitius, Claudian, Theophilus, Gigantius, Dorotheus, Theodotus, Castrychius, Anicletus, Theomelius, Eutychius, Hilarion, Diodotus, and Amonitus (290).
Venerable Lazarus the Wonderworker of Mt. Galesion near Ephesus (1054).
New Hieromartyrs Cyril (Smirnov) metropolitan of Kazan, Michael, Alexander, Aleksander, Michael, Aleksander, Nicholas, Alexis, Paul, Basil, Paulinus priests, John and Benjamin deacons, Martyr Nicholas, Virgin-martyr Elisabeth (1937).
New Hieromartyrs Sergius archbishop of Eletsk, Nicholas priest and Martyr Gregory (1937).
Finding of the relics of priest Constantine Golubev (1995).
New Hieromartyr Joseph (Petrovykh), metropolitan of Petrograd (1938).
Venerable Zosimas, abbot of Vorbozoma (1550).
Translation of the relics of St. Cyril, abbot of New Lake (Vologda) (1649).
Martyr Theodotus of Ancyra (303).
Martyrs Melasippus, Cassina, their son Antoninus, and forty children converted by their martyrdom, at Ancyra (363).
Martyrs Auctus, Taurion, and Thessalonica at Amphipolis in Macedonia.
"Leaping with Joy" (1795) Icon of the Mother of God.
St. Willibrord, archbishop of Utrecht, apostle of Frisia (739) (Neth.).
Martyr Athenodorus (Greek).
Martyr Alexander of Thessalonica (305) (Greek).
St. Gregory, brother of St. Gregory the Wonderworker (3rd c.) (Greek).
The Scripture Readings
1 Timothy 1:8-14
8 But we know that the law is good if one uses it lawfully, 9 knowing this: that the law is not made for a righteous person, but for thelawless and insubordinate, for the ungodly and for sinners, for the unholy and profane, for murderers of fathers and murderers of mothers, for manslayers, 10 for fornicators, for sodomites, for kidnappers, for liars, for perjurers, and if there is any other thing that is contrary to sound doctrine, 11 according to the glorious gospel of the blessed God which was committed to my trust.
Glory to God for His Grace
12 And I thank Christ Jesus our Lord who has enabled me, because He counted me faithful, putting me into the ministry, 13 although I was formerly a blasphemer, a persecutor, and an insolent man; but I obtained mercy because I did it ignorantly in unbelief. 14 And the grace of our Lord was exceedingly abundant, with faith and love which are in Christ Jesus.
Luke 12:42-48
42 And the Lord said, "Who then is that faithful and wise steward, whom his master will make ruler over his household, to give them their portion of food in due season? 43 Blessed is that servant whom his master will find so doing when he comes. 44 Truly, I say to you that he will make him ruler over all that he has. 45 But if that servant says in his heart, 'My master is delaying his coming,' and begins to beat the male and female servants, and to eat and drink and be drunk, 46 the master of that servant will come on a day when he is not looking for him, and at an hour when he is not aware, and will cut him in two and appoint him his portion with the unbelievers. 47 And that servant who knew his master's will, and did not prepare himself or do according to his will, shall be beaten with many stripes. 48 But he who did not know, yet committed things deserving of stripes, shall be beaten with few. For everyone to whom much is given, from him much will be required; and to whom much has been committed, of him they will ask the more.