I've never met an atheist!
The young man announced at the beginning of a college class, that he was an atheist. I'd been invited as a guest lecturer, and had opened the talk with the observation that everyone has a nous that hungers for God. This young man took exception, declaring there was no God, and furthermore stating that he certainly did not have hunger for a relationship with anything that could be defined as a god.
I asked him to define the God he'd chosen to deny, and after hearing his definition, I declared that I agreed with him. I, too, did not believe in such a God. The average understanding of just who God is, has largely been based on a concept that is not in sync with the biblical description of God, nor the teachings of the historic Church. Furthermore, the false science that is the basis for the denial of God's involvement in creation, and in the life of our world, has come about due, in large part, to this very misconception of just who God is, to begin with.
The God that has been revealed in the holy scriptures, and the God we worship within the life of the Church, is a God that so loved us, that He took on our human flesh, that He might experience our hunger, our thirst, our sorrow, our pain, and even our joy. He is not a remote God, incapable of understanding His creation, but, rather, a God who chose to join Himself to His creation, and invite us into communion with Him. We have been invited to share in His divinity, and, through the gift of eternal life, to dwell with Him forever.
Our God is present everywhere, and is Light in a darkened universe. Everything that is good, is from God, for He is love, and has invited us into communion within His love. His light shines upon us, even when we chose to live in darkness, for He is everywhere present, and fills all things. Our disbelief in no way cancels out His presence, nor does our disbelief in anyway negate the fact that He is God.
The person who declares himself an atheist, is in fact one who avoids the obvious. Refusing to believe in God's existence in no way cancels out the reality that God indeed does exist. Just as refusing to believe the world is round because it appears flat from our perspective, or denying the existence of molecules because we can't see them, the denial of God's existence emanates from a narrow focus on self.
That one would deny the existence of God, yet accept the theories of quantum mechanics, which are based on an unprovable noetic science, is proof that we, as a species, have fallen far from that which our Creator God had intended, having become, in our pride, gods unto ourselves.
With love in Christ,
Abbot Tryphon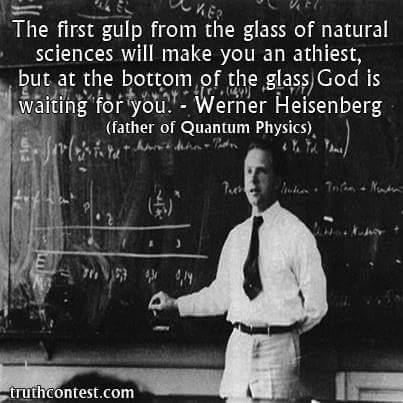 Friday November 23, 2018 / November 10, 2018
26th Week after Pentecost. Tone eight.
Fast. By Monastic Charter: Strict Fast (Bread, Vegetables, Fruits)
Apostles Erastus, Olympas, Herodion, Sosipater, Quartus, and Tertius of the Seventy (1st c.).
New Hieromartyr Niphont and Martyr Alexander (1931).
New Hieromartyrs Prokopius (Titov) archbishop of Odessa, Dionisius, John and Peter priests (1937).
New Hieromartyrs Augustine (Belyaev), archbishop of Kaluga (1937) and with him John priest, New Hieromartyrs Ioanicius, Martyr Alexis, Appolon, Michael (1937).
Martyr Nicholas and Virgin-martyr Anna and St. Boris deacon confessor (1930-1940).
Virgin-martyrs Olga (1941) and Theoctista (1942).
Martyr Orestes of Cappadocia (304).
Hieromartyr Milos (Miles), bishop in Persia (341), and two disciples.
Venerable Theocteristus, abbot of Symbola on Mt. Olympus.
Martyr Constantine, grand prince of Kartli, Georgia (852).
Commemoration of the torture of Great-martyr George in 303. (Georgia).
St. Nonnus, bishop of Heliopolis (471).
Translation of the relics of St. Gregory, presbyter, in Assos of Lesbos (Greek).
St. Eucharius, first bishop of Trier (3rd c.).
The Scripture Readings
1 Timothy 4:4-8
4 For every creature of God is good, and nothing is to be refused if it is received with thanksgiving; 5 for it is sanctified by the word of God and prayer.
A Good Servant of Jesus Christ
6 If you instruct the brethren in these things, you will be a good minister of Jesus Christ, nourished in the words of faith and of the good doctrine which you have carefully followed. 7 But reject profane and old wives' fables, and exercise yourself toward godliness. 8 For bodily exercise profits a little, but godliness is profitable for all things, having promise of the life that now is and of that which is to come.
1 Timothy 4:16
16 Take heed to yourself and to the doctrine. Continue in them, for in doing this you will save both yourself and those who hear you.
Luke 13:31-35
31 On that very day some Pharisees came, saying to Him, "Get out and depart from here, for Herod wants to kill You."
32 And He said to them, "Go, tell that fox, 'Behold, I cast out demons and perform cures today and tomorrow, and the third day I shall be perfected.' 33 Nevertheless I must journey today, tomorrow, and the day following; for it cannot be that a prophet should perish outside of Jerusalem.
Jesus Laments over Jerusalem
34 "O Jerusalem, Jerusalem, the one who kills the prophets and stones those who are sent to her! How often I wanted to gather your children together, as a hen gathers her brood under her wings, but you were not willing! 35 See! Your house is left to you desolate; andassuredly, I say to you, you shall not see Me until the time comes when you say, 'Blessed is He who comes in the name of the Lord!'