Will the Church thrive into the twenty-first century?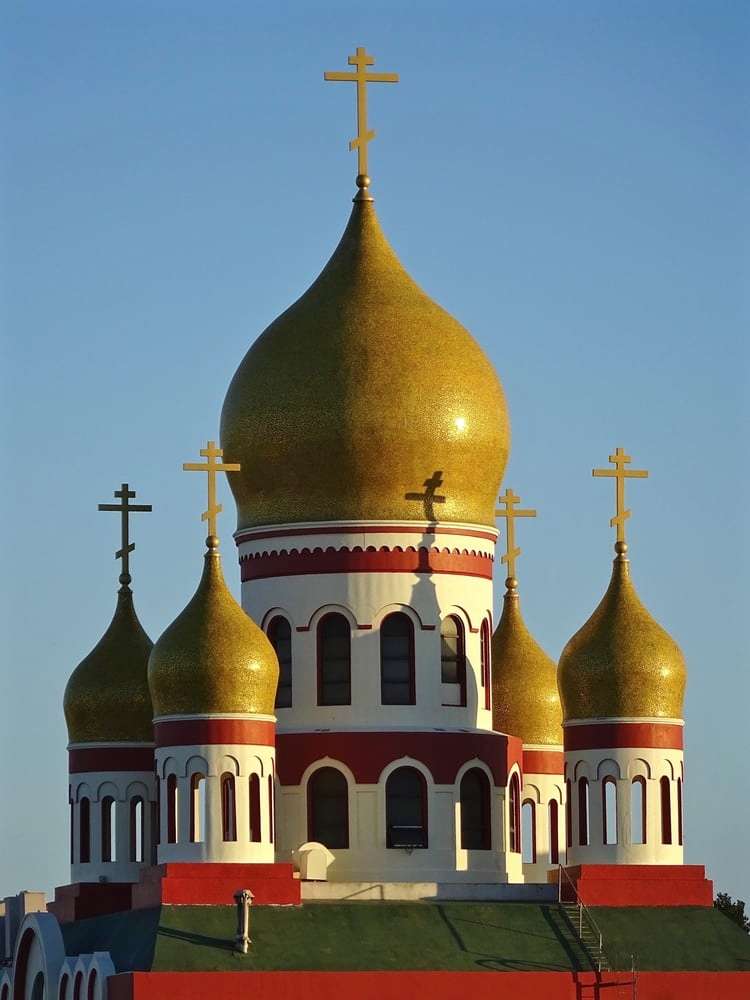 For Orthodoxy to thrive into the next century, we must see a return to the very roots of our faith, where the Church proclaims the Good News of Christ in all its purity, and centers herself in the mystical and sacramental core of her very being. She must offer the transformational healing that comes only with God's grace, and through the life of His Church, fulfilling her Gospel vocation.
If we Orthodox look closely at the amazing resurrection of our Church, following the fall of communism, with the thousands of new churches being reopened, new ones built, and monasteries growing at a phenomenal rate, we can see that the twenty first century could well be the Age of Orthodoxy.
If this is to take place, we must put off everything that has brought down Western Christianity. Accountability must be foremost in how we operate as religious institutions. Bishops and priests must be accountable to one another, transgressions against the Body of Christ must be rooted out, and the clergy (including our bishops) must be the humble servants the Gospel has called us to be.
Pompous, medieval behavior must be put aside, and the humble, co-suffering Saviour must be seen in how we serve. The transformative power of the Good News of Christ must be allowed to change the world, and the view of an "institutional" Church, ripped from our mindset, replaced with the Gospel vision of the Church as Hospital of the Soul.
The Holy Orthodox Church will thrive in the twenty-first century, only if we do not hinder her life and ministry by allowing our own love of power and authority, to hinder our true vocation, as ministers of Christ's mercy and love.
Love in Christ,
Abbot Tryphon
Photo: The domes of Holy Virgin Russian Orthodox Cathedral in San Francisco.
Thursday November 1, 2018 / October 19, 2018
23rd Week after Pentecost. Tone five.
Prophet Joel (800 B.C.).
Martyr Warus and seven monk-martyrs in Egypt (307).
Translation of the relics (1195) of Venerable John, abbot of Rila in Bulgaria (946).
St. Gabriel, abbot of St. Elias Skete, Mt. Athos (1901).
Righteous John, Wonderworker of Kronstadt (1908).
New Martyr Priest Alexis (Stavrovsky) of Petrograd (1918).
New Hieromartyr Sergius priest (1937).
Blessed Cleopatra (327) and her son John, in Egypt.
Hieromartyr Sadoc (Sadoth), bishop of Persia, and 128 Martyrs with him (342).
Crown Prince Demetrius of Moscow (1582).
Venerable Leontius the Philosopher of St. Sabbas monastery (624).
St. Prochorus, miracle-worker of Pchinja (Serbia) (10th c.).
Venerable Frideswide of Oxford, abbess (ca. 735) (Celtic & British).
St. Mnason, bishop of Cyprus (1st c.) (Cypriote).
New Monk-martyr Nicholas Dvali of Jerusalem (1314).
Hieromartyr Felix and Deacon Eusebius (Greek).
The Scripture Readings
1 Thessalonians 2:9-14
9 For you remember, brethren, our labor and toil; for laboring night and day, that we might not be a burden to any of you, we preached to you the gospel of God.
10 You are witnesses, and God also, how devoutly and justly and blamelessly we behaved ourselves among you who believe; 11 as you know how we exhorted, and comforted, and charged every one of you, as a father does his own children, 12 that you would walk worthy of God who calls you into His own kingdom and glory.
Their Conversion
13 For this reason we also thank God without ceasing, because when you received the word of God which you heard from us, you welcomed it not as the word of men, but as it is in truth, the word of God, which also effectively works in you who believe. 14 For you, brethren, became imitators of the churches of God which are in Judea in Christ Jesus. For you also suffered the same things from your own countrymen, just as they did from the Judeans,
Luke 9:49-56
Jesus Forbids Sectarianism
49 Now John answered and said, "Master, we saw someone casting out demons in Your name, and we forbade him because he does not follow with us."
50 But Jesus said to him, "Do not forbid him, for he who is not against us is on our side."
A Samaritan Village Rejects the Savior
51 Now it came to pass, when the time had come for Him to be received up, that He steadfastly set His face to go to Jerusalem, 52 and sent messengers before His face. And as they went, they entered a village of the Samaritans, to prepare for Him. 53 But they did not receive Him, because His face was set for the journey to Jerusalem. 54 And when His disciples James and John saw this, they said, "Lord, do You want us to command fire to come down from heaven and consume them, just as Elijah did?"
55 But He turned and rebuked them, and said, "You do not know what manner of spirit you are of. 56 For the Son of Man did not come to destroy men's lives but to save them." And they went to another village.