A search that must lead toward Absolute Good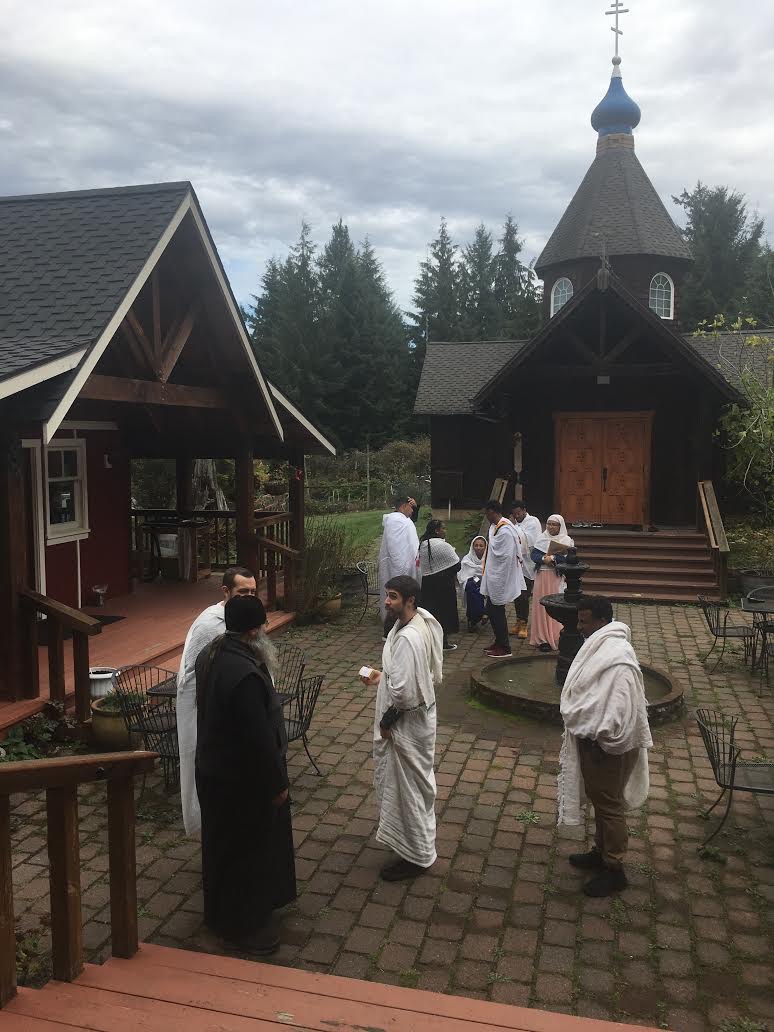 As we search for a meaningful life, we should avoid the mirages in our world that lead to short term fulfillment. Our goal should be to avoid the illusory pleasurable life that leads to despair and melancholy. A life centered on striving toward Absolute Good, leads to fulfillment in an encounter with Absolute Good that gives us that which will ultimately lead to a life of lasting fulfillment and joy. C.S. Lewis addresses this mystery when he explains: "God is not merely good, but goodness; goodness is not merely divine, but God."
With love in Christ,
Abbot Tryphon
Photos: A group of young adults visited the monastery from Seattle's Ethiopian community.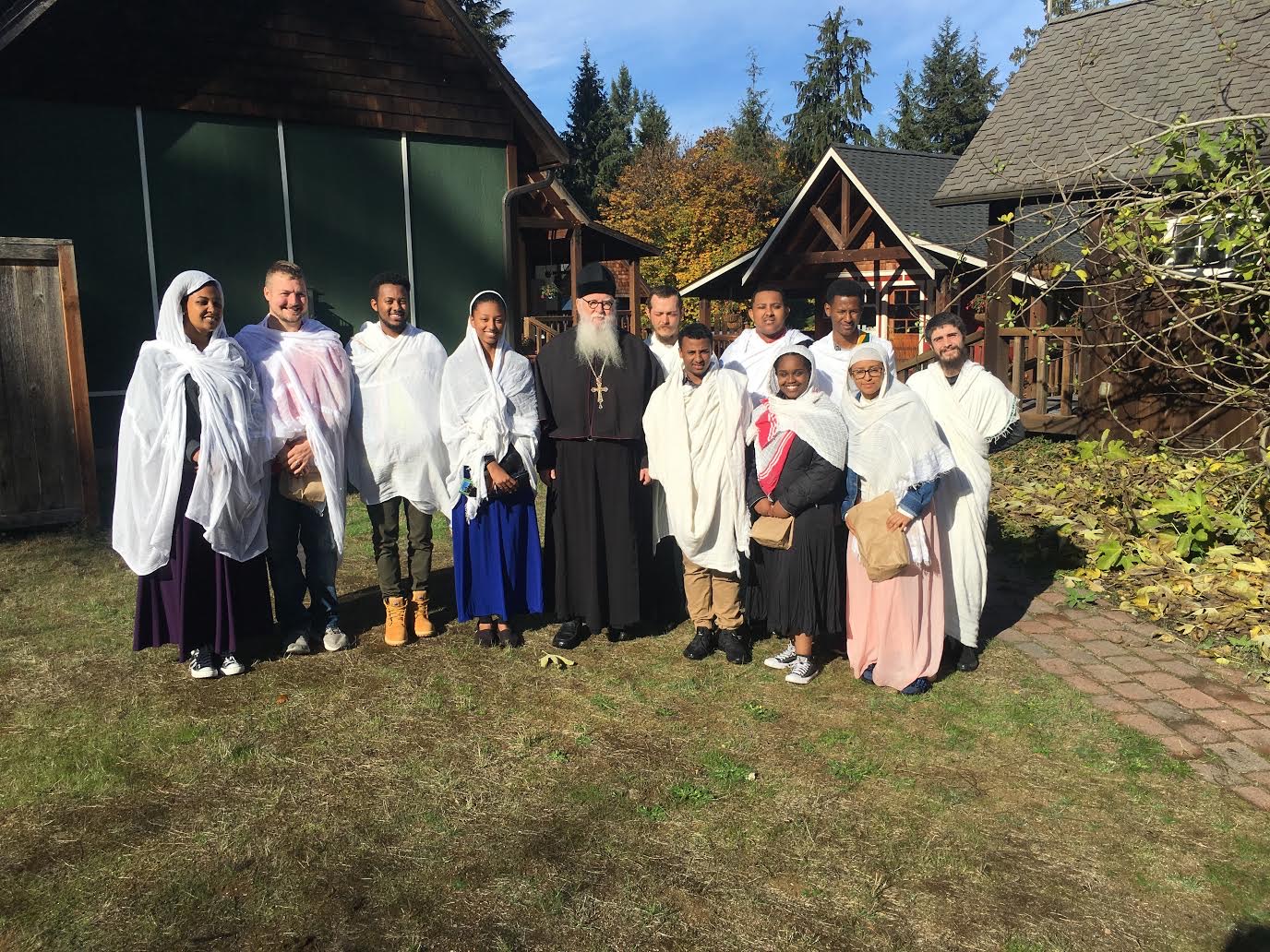 Monday October 29, 2018 / October 16, 2018
23rd Week after Pentecost. Tone five.
Venerable Longinus the Centurion, who stood at the Cross of the Lord (1st c.).
St. Gregory confessor, priest (1931).
New Hieromartyr Eugine priest (1918).
New Hieromartyr Alexis priest (1938).
New Hieromartyr John priest (1942).
Venerable Longinus the Gate-keeper of the Kiev Caves (13th c.).
St. Longinus of Yaranga (1544).
Venerable Longinus, monk, of Koryazhemka (Vologda) (1540).
Venerable Eupraxia, abbess, before tonsure Princess Euphrosyne of Pskov (1243).
Venerable Malus the Hermit.
Venerable Gall, Irish monk and enlightener of Switzerland (646) (Celtic & British).
Venerable Sabinus, monk (Greek).
Martyrs Isaurus and Aphrodisius, who suffered with St. Longinus (1st. c.).
St. Domna, fool-for-Christ of Tomsk (1872).
The Scripture Readings
1 Thessalonians 1:1-5
Greeting
1 Paul, Silvanus, and Timothy,
To the church of the Thessalonians in God the Father and the Lord Jesus Christ:
Grace to you and peace from God our Father and the Lord Jesus Christ.
Their Good Example
2 We give thanks to God always for you all, making mention of you in our prayers, 3 remembering without ceasing your work of faith, labor of love, and patience of hope in our Lord Jesus Christ in the sight of our God and Father, 4 knowing, beloved brethren, your election by God. 5 For our gospel did not come to you in word only, but also in power, and in the Holy Spirit and in much assurance, as you know what kind of men we were among you for your sake.
Luke 9:18-22
Peter Confesses Jesus as the Christ
18 And it happened, as He was alone praying, that His disciples joined Him, and He asked them, saying, "Who do the crowds say that I am?"
19 So they answered and said, "John the Baptist, but some say Elijah; and others say that one of the old prophets has risen again."
20 He said to them, "But who do you say that I am?"
Peter answered and said, "The Christ of God."
Jesus Predicts His Death and Resurrection
21 And He strictly warned and commanded them to tell this to no one, 22 saying, "The Son of Man must suffer many things, and be rejected by the elders and chief priests and scribes, and be killed, and be raised the third day."