An ignored heart is a lost heart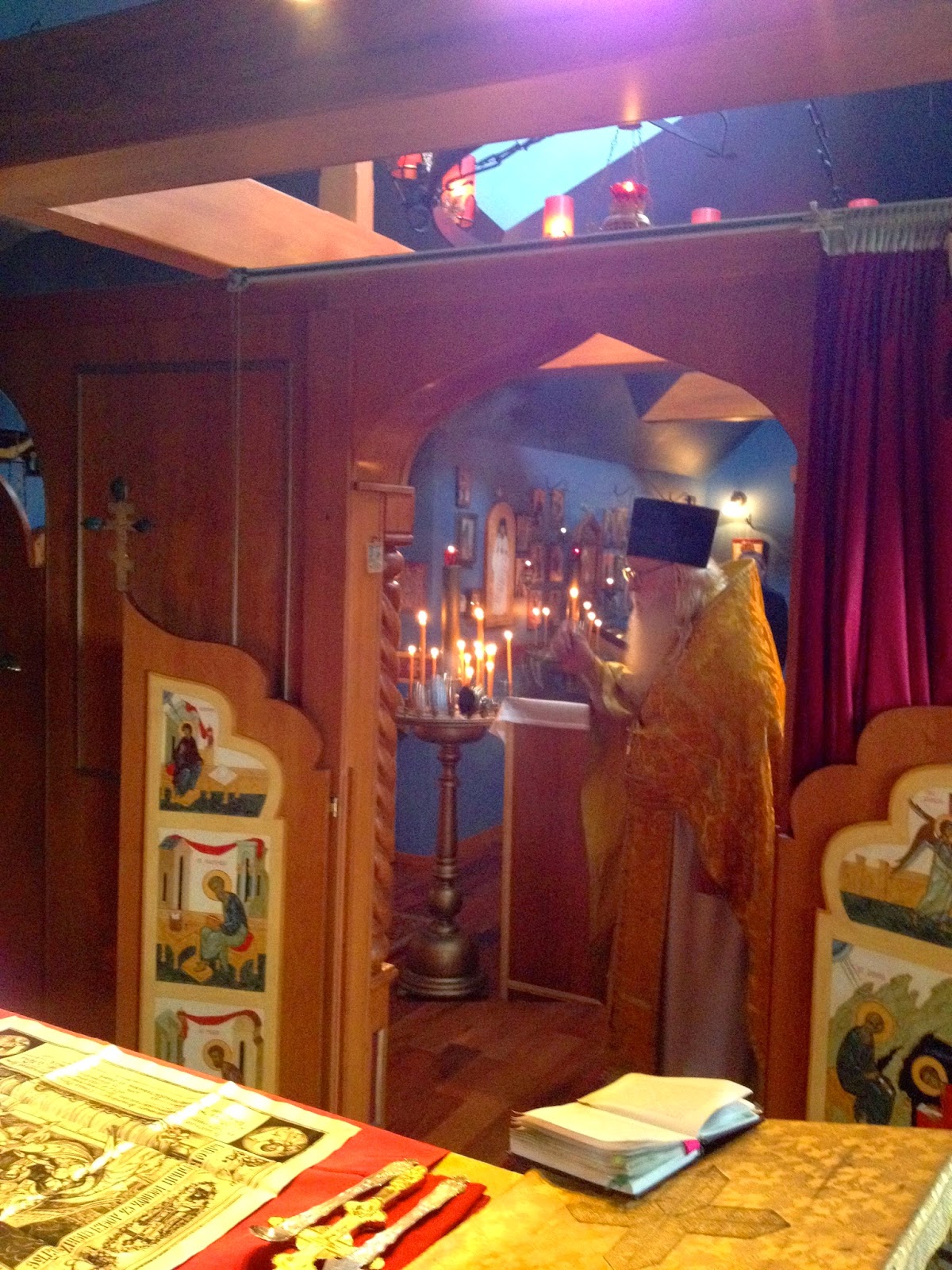 It is important that we direct all our thoughts, all our actions, and all our desires towards a burning love for God. Our heart must become inflamed with the love of God, and all our intellectual and emotional  striving must be directed towards the development of the heart.  The Kingdom of God is to be found in the heart.  And we must remember, an ignored heart is a lost heart.
If we desire to unite with Christ, and become like him,  our heart needs to be opened. An open heart becomes the dwelling place of God, and we are made the children of God.  In the words of Saint Symeon the New Theologian, "It is not what man does which counts in eternal life, but what he is; whether he is like Jesus Christ, our Lord, or if he is different and unlike Him."
Love in Christ,
Abbot Tryphon
Tuesday October 30, 2018 / October 17, 2018
23rd Week after Pentecost. Tone five.
Prophet Hosea (Osee) (820 B.C.).
Monk-martyr Andrew of Crete (767).
New Hieromartyr Neophit and Anatolius priests, Martyrs Hyacinth and Callistus (1918).
New Hieromartyr Archbishop Alexander (Shchukin) of Semipalatinsk (1937).
Venerable Anthony, abbot, of Leokhonov (Novgorod) (1611).
Holy Martyrs and Unmercenaries Cosmas and Damian in Cilicia (4th c.), and their brothers Leontius, Anthimus, and Eutropius.
Translation of the relics (898) of St. Lazarus "Of the Four Days" (in the tomb), bishop of Kition on Cyprus.
"Before Birth and After Birth the Virgin" (1827) and  "Deliverer"(1889) Icons of the Mother of God.
Martyr Queen Shushaniki (Susanna) of Georgia (475) (Georgia).
St. Joseph the Wonderworker, Catholicos of Georgia e(1770) (Georgia).
Holy Martyr Kozman (Georgia).
Martyrs Ethelred and Ethelbert, princes of Kent (England) (ca. 640) (Celtic & British).
Translation of the relics of St. Ethelreda, abbes of Ely. (Celtic & British).
The Scripture Readings
1 Thessalonians 1:6-10
6 And you became followers of us and of the Lord, having received the word in much affliction, with joy of the Holy Spirit, 7 so that you became examples to all in Macedonia and Achaia who believe. 8 For from you the word of the Lord has sounded forth, not only in Macedonia and Achaia, but also in every place. Your faith toward God has gone out, so that we do not need to say anything. 9 For they themselves declare concerning us what manner of entry we had to you, and how you turned to God from idols to serve the living and true God, 10 and to wait for His Son from heaven, whom He raised from the dead, even Jesus who delivers us from the wrath to come.
Luke 9:23-27
Take Up the Cross and Follow Him
23 Then He said to them all, "If anyone desires to come after Me, let him deny himself, and take up his cross daily, and follow Me.24 For whoever desires to save his life will lose it, but whoever loses his life for My sake will save it. 25 For what profit is it to a man if he gains the whole world, and is himself destroyed or lost? 26 For whoever is ashamed of Me and My words, of him the Son of Man will be ashamed when He comes in His own glory, and in His Father's, and of the holy angels. 27 But I tell you truly, there are some standing here who shall not taste death till they see the kingdom of God."