The enemy of faith is our pride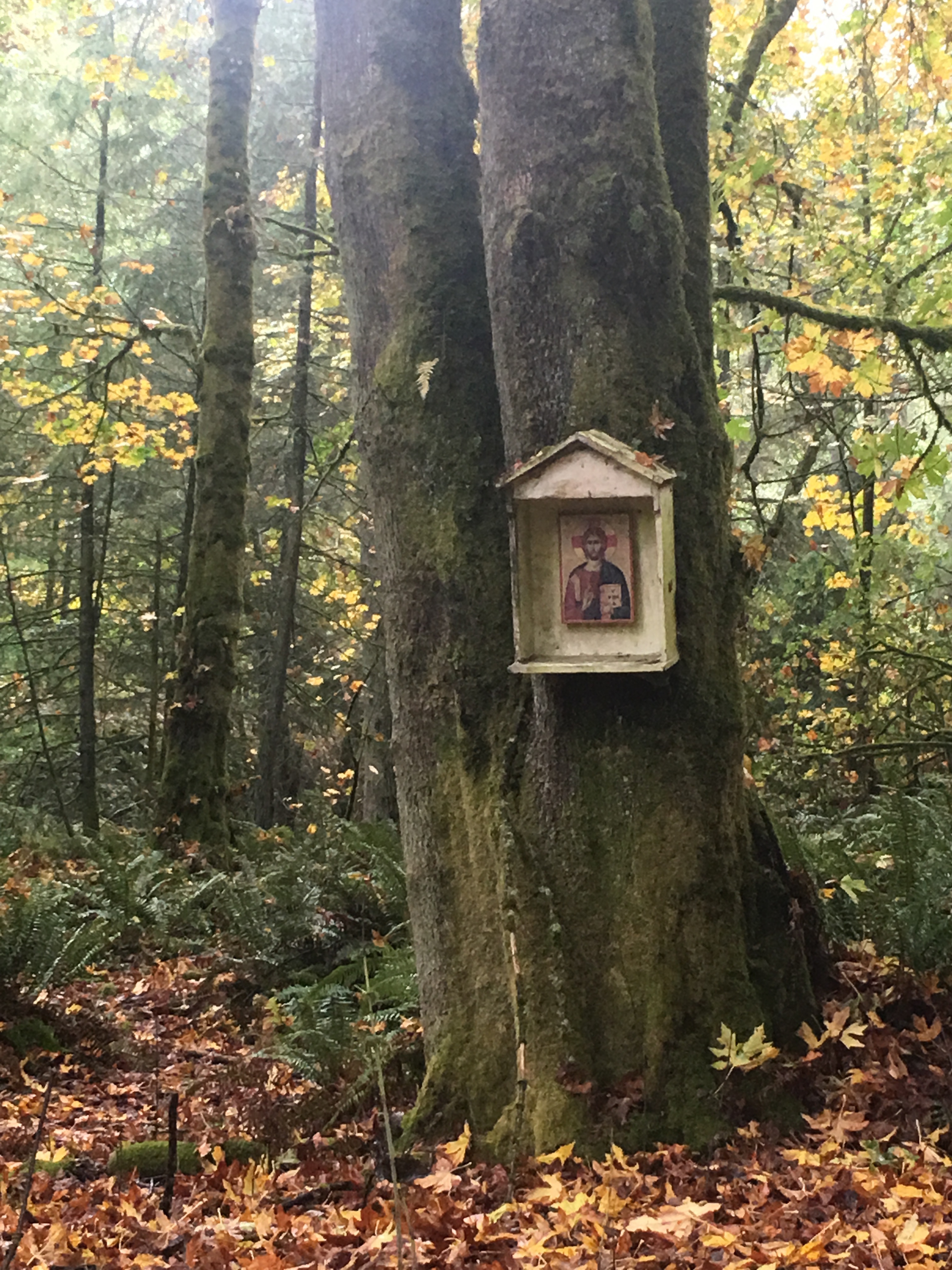 The absolute necessary element for salvation is faith. Faith alone will save us, for only faith brings us into communion with God. Faith is a free gift, for nothing we can do can save us. No good works can save us. Being a good person will not save us. Only faith in Christ will bring us into everlasting life.
Our Orthodox faith does recognize, however, the importance of our cooperation with God. Salvation, as we understand the word, is the beginning of a pilgrimage that leads us to union with God. Temptation and spiritual struggle mark every day of our life, and the way we overcome the demonic powers that would bring us down is through spiritual warfare, ascetic struggle, and good works. Yet it is by God's grace that we are able to do good works, for the Apostle Paul tells us, for "faith without works is dead" (James 2:20).
The enemy of faith is pride, for pride destroys faith. Pride makes us believe we do not need God, and pride is what leads many into the abyss of atheism, for pride makes us believe that there is nothing beyond ourselves. Pride leads us to believe that we are all important, and that nothing exists beyond ourselves. Once pride takes hold, our heart grows hard, and faith grows cold and dies.
Repentance is the cure for pride, and only through repentance can we rekindle the grace that brings life to our faith. Humbling ourselves before God, and giving ourselves over to divine worship, brings us back into the natural relationship that was preordained for us before the fall, and faith grows as grace rebounds.
With love in Christ,
Abbot Tryphon
Saturday October 27, 2018 / October 14, 2018
22nd Week after Pentecost. Tone four.
Martyrs Nazarius, Gervase, Protase, and Celsus of Milan (1st c.).
Venerable Parasceva (Petka) of Epibatima, Thrace, whose relics are in Iasi, Romania (11th c.).
New Hieromartyr Michael priest (1921).
St. Ambrose, bishop of Kamenets-Podolsk (1932).
New Hieromartyr Peter priest (1937).
New Hieromartyr Maximilian (1938).
Venerable Nikola Sviatosha, prince of Chernigov and wonderworker of the Kiev Caves (1143).
Hieromartyr Silvanus of Gaza (311).
"Yakhrom" (15th c.) Icon of the Mother of God.
Venerable Cosmas, abbot of Yakhroma (1494).
Venerable Euthymius the New of Thessalonica, confessor (889) (Greek).
St. Ignatius, metropolitan of Mithymna (1566) (Greek).
Martyr Peter Apselamus of Eleutheropolis in Palestine (309).
St. Burchard, first bishop of Wurzburg, English missionary to Germany (754).
St. Cosmas the Hymnographer, bishop of Maiuma (787) (Greek).
Venerable Manacca, abess of Cornwall.
The Scripture Readings
2 Corinthians 5:1-10
Assurance of the Resurrection
5 For we know that if our earthly house, this tent, is destroyed, we have a building from God, a house not made with hands, eternal in the heavens. 2 For in this we groan, earnestly desiring to be clothed with our habitation which is from heaven, 3 if indeed, having been clothed, we shall not be found naked. 4 For we who are in this tent groan, being burdened, not because we want to be unclothed, but further clothed, that mortality may be swallowed up by life. 5 Now He who has prepared us for this very thing is God, who also has given us the Spirit as a guarantee.
6 So we are always confident, knowing that while we are at home in the body we are absent from the Lord. 7 For we walk by faith, not by sight. 8 We are confident, yes, well pleased rather to be absent from the body and to be present with the Lord.
The Judgment Seat of Christ
9 Therefore we make it our aim, whether present or absent, to be well pleasing to Him. 10 For we must all appear before the judgment seat of Christ, that each one may receive the things done in the body, according to what he has done, whether good or bad.
Luke 6:1-10
Jesus Is Lord of the Sabbath
6 Now it happened on the second Sabbath after the first that He went through the grainfields. And His disciples plucked the heads of grain and ate them, rubbing them in their hands. 2 And some of the Pharisees said to them, "Why are you doing what is not lawful to do on the Sabbath?"
3 But Jesus answering them said, "Have you not even read this, what David did when he was hungry, he and those who were with him: 4 how he went into the house of God, took and ate the showbread, and also gave some to those with him, which is not lawful for any but the priests to eat?" 5 And He said to them, "The Son of Man is also Lord of the Sabbath."
Healing on the Sabbath
6 Now it happened on another Sabbath, also, that He entered the synagogue and taught. And a man was there whose right hand was withered. 7 So the scribes and Pharisees watched Him closely, whether He would heal on the Sabbath, that they might find an accusation against Him. 8 But He knew their thoughts, and said to the man who had the withered hand, "Arise and stand here." And he arose and stood. 9 Then Jesus said to them, "I will ask you one thing: Is it lawful on the Sabbath to do good or to do evil, to save life or to destroy?" 10 And when He had looked around at them all, He said to the man, "Stretch out your hand." And he did so, and his hand was restored as whole as the other.