The incubator for a life of righteousness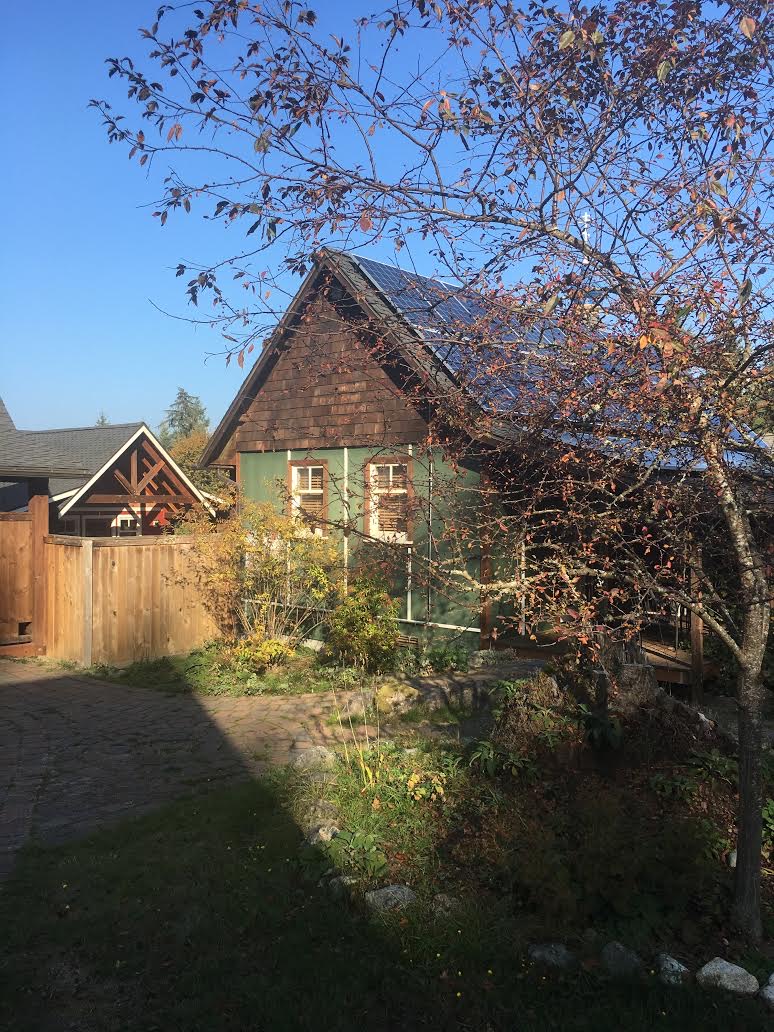 Prior to electricity and central heating, most families gathered in parlors, spending evenings with reading, sewing, and family conversations. The notion that everyone would retreat to bedrooms, kitchens, or dens, separating themselves from other family members, was unthinkable. The communal nature of the family was natural. I can remember, as a child (this really dates me), sitting together with my brother and my parents, listening to radio dramas. Before the coming of television, families would gather for evenings in the living room, where children would play with Lincoln Logs, or play board games with their parents.
Evenings spent together as family is important, for these moments not only build a bond between parents and their children, but serve as important times in which to share family values. The old saying that "a family that prayers together, stays together" was a truism that is often forgotten. I remember, as a boy of six, a Catholic family living next to us who had a small family chapel, complete with altar, statues, and candles. Every evening they would all gather in that little chapel to pray the rosary. As a protestant boy, I remember wishing we had a chapel as well.
Family meals are also important times for building strong moral and spiritual foundations in children. Sitting around the dinner table is a great time for parents to develop strong bonds of trust with their children. Dinner is a perfect time for talking to your children about their friends, or school activities, or recounting the homily from the Sunday Liturgy. Family members dispersing throughout the house for the evening, can end up functioning as autonomous entities, and family bonds are unlikely to develop in a healthy manner.
The domestic church, which is such an important element of the Orthodox Christian tradition, can not be developed in a family where meals, prayers, and social life are all in separate parts of the house. Parents, in their capacity as shepherds and nurturers, have the God given responsibility to make sure the home is an incubator for a life of righteousness, and where the Orthodox faith can take root. It is in such households that these children, in turn, learn how to be good parents to their own future children.
Hebrews 10:24-25: "… and let us consider how to stimulate one another to love and good deeds, not forsaking our own assembling together, as is the habit of some, but encouraging one another …"
With love in Christ,
Abbot Tryphon
Thursday October 25, 2018 / October 12, 2018
22nd Week after Pentecost. Tone four.
St. Martin the Merciful, bishop of Tours (397). (Our Monk Martin's Names Day)
Martyrs Probus, Tarachus, and Andronicus at Tarsus in Cilicia (304).
Venerable Cosmas the Hymnographer, bishop of Maiuma (787).
St. Euphrosyne (Mezenova) the Faster, schema-abbess of Siberia (1918).
New Hieromartyr John (1930).
New Hieromartyr John (Pommer) bishop of Riga (1934).
Venarable Laurence (1937).
New Hieromartyr Nicholas confessor mitropoliten of Alma-Ata (1955).
New Hieromartyr Alexander priest (1940).
Venerables Amphilochius (1452), Macarius, and Tarasius, abbots, and Theodosius, monk, of Glushitsa Monastery (Vologda).
Martyr Domnina of Anazarbus (286).
Translation from Malta to Gatchina of a part of the Life-Creating Cross of the Lord, together with the PhilermiaIcon of the Mother of God, and the right hand of Saint John the Baptist (1799).
"Jerusalem" (48), "Yaroslav-Smolensk" (1642), "Rudensk"(1687) and "Kaluga" (1748) Icons of the Mother of God.
St. Mobhi of Glasnevin (544) (Celtic & British).
St. Edwin, king and martyr (633) (Celtic & British).
St. Wilfrid, archbishop of York (709) (Celtic & British).
Venerable Anastasia of Rome (250) (Greek).
St. Theodotus, bishop of Ephesus (Greek).
St. Jason, bishop of Damascus (Greek).
Venerable Symeon the New Theologian (1021) (Greek).
Venerable Theosebius the God-bearer of Arsinoe in Cyprus (Greek).
Martyrs Malfethos and Anthea (Greek).
Hieromartyr Maximilian, bishop of Noricum (284).
The Scripture Readings
Colossians 4:2-9
Christian Graces
2 Continue earnestly in prayer, being vigilant in it with thanksgiving; 3 meanwhile praying also for us, that God would open to us a door for the word, to speak the mystery of Christ, for which I am also in chains, 4 that I may make it manifest, as I ought to speak.
5 Walk in wisdom toward those who are outside, redeeming the time. 6 Let your speech always be with grace, seasoned with salt, that you may know how you ought to answer each one.
Final Greetings
7 Tychicus, a beloved brother, faithful minister, and fellow servant in the Lord, will tell you all the news about me. 8 I am sending him to you for this very purpose, that he may know your circumstances and comfort your hearts, 9 with Onesimus, a faithful and beloved brother, who is one of you. They will make known to you all things which are happening here.
Luke 9:7-11
Herod Seeks to See Jesus
7 Now Herod the tetrarch heard of all that was done by Him; and he was perplexed, because it was said by some that John had risen from the dead, 8 and by some that Elijah had appeared, and by others that one of the old prophets had risen again. 9 Herod said, "John I have beheaded, but who is this of whom I hear such things?" So he sought to see Him.
Feeding the Five Thousand
10 And the apostles, when they had returned, told Him all that they had done. Then He took them and went aside privately into a deserted place belonging to the city called Bethsaida. 11 But when the multitudes knew it, they followed Him; and He received them and spoke to them about the kingdom of God, and healed those who had need of healing.